The IPL is arguably the best and most competitive cricket league in the world. The tournament has witnessed some of the best batting, bowling and wicket keeping performances since its birth back in 2008. Talking about wicket keeping, it is one of the most important roles to play in cricket. The most interesting task of a wicketkeeper is stumping. In case of stumping, the keeper stumps the bails before the batsman can return to the crease, everything happens in a flash of seconds. Doing stumping on a regular basis shows the actual caliber of a wicketkeeper. In this article, we will know about the Top 5 wicketkeeper with most stumpings in IPL history.
Have a look at Top Five wicketkeeper with Highest stumpings in IPL
#5 Parthiv Patel (16 stumping)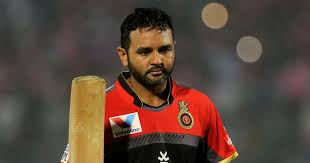 The retired wicketkeeper-batsman has played for 6 different franchises in IPL history. Vastly experienced, Parthiv Patel has done 16 stumpings in his IPL career consisting of 139 matches. Besides stumping he was also a left-handed top-order batsman, mostly used as an opener.
#4 Wriddhiman Saha (20 stumping)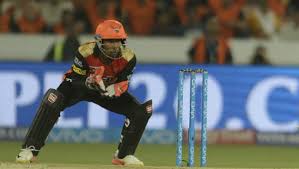 Although not a regular starter, Wriddhiman has been a part of IPL since the inaugural season back in 2008. Saha has done a total of 20 stumpings in 126 matches in his IPL career so far. Wriddhiman is known for his athletic wicket keeping and good flexibility. Apart from wicket-keeping, he is also a versatile batsman capable of playing at any number be it as an opener or a finisher. Whriddhiman will be looking to perform well this season.
#3 Dinesh Karthik (31 stumpings made)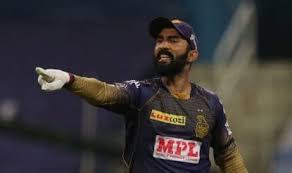 The current KKR captain is a veteran when it comes to domestic cricket and IPL. Having played for 6 different IPL franchises, Dinesh Karthik has got 31 stumpings to his name. Fondly known as DK by his teammates and fans, he is also a good middle-order batsman with the ability to finish innings.
#2 Robin Uthappa (32 stumping)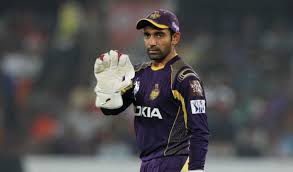 Although known mostly as a top-order batsman, Robin Uthappa has been in IPL since the inaugural season. Having played for a couple of franchises, Uthappa started to discover himself as a keeper in the jerseys of KKR. However, not being a regular wicket-keeper he still managed to get 32 stumpings to his name in IPL so far. Robin Uthappa will be looking to perform well this season.
#1 MS Dhoni (39 stumpings ) – Wicketkeeper with most stumpings in IPL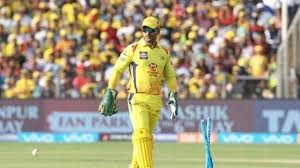 MS Dhoni is not just a name but a whole legacy himself. Arguably the best wicketkeeper of this generation has got 39 stumpings to his credits. MSD has spent his whole IPL career playing for CSK. And is expected to continue till the very end of his career. Not only is he a wicketkeeper, but MSD is also regarded as one of the best cricket captains in modern times across all formats. He ranks first in the list wicketkeeper with most stumpings in IPL.