Kylian Mbappe is among the brightest stars in the world of football right now. The 22-year old French and PSG striker made the headlines since FIFA World Cup 2018 and has yet to stop. He has an excellent foot with unstoppable speed, combining to make him one of the best footballers in the world currently. Kylian Mbappe has scored 6 and assisted 6 goals in 12 matches so far in Ligue 1 this season. He has also grabbed 1 goal in 4 UEFA Champions League appearances till now. We all know what Mbappe does on the field, but do we know what goes on around him in his personal life? Maybe not much. We football fans are always intrigued to know more about our favorite stars. So, in this article let's know about Alicia Aylies, rumored Kylian Mbappe's Girlfriend.  
Also read: List Of Top Five Highest Club Deals In Football History
Who is Kylian Mbappe's Girlfriend – Alicia Aylies?
Early Life
Alicia Aylies was born on 21st April 1998 to Philippe Aylies (Father) and Marie Chantal Belfroy (Mother) in Martinique, France. Although her parents got separated when Alicia was 2 years old, she then moved to Matoury, French Guiana with her mother. Alicia completed her schooling at a school in Remire Montjoly. She further completed her graduation in 2016 from Iycee with a degree in Science. She is currently studying Law at the University of French Guiana and hopes to become a Lawyer.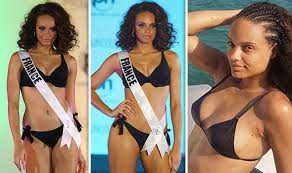 Modelling Career
Apart from studying, Alicia was very much into modeling. The 5 ft 10-inch tall beauty participated and won the Miss French Guiana 2016. She then participated and won Miss France 2017. Alicia was crowned by Iris Mittenaere, Miss France 2016. With that Alicia became the first Miss French Guiana ever to be crowned as Miss France. Alicia further went to represent France in Miss Universe 2017 held in Las Vegas as a favorite. However, she couldn't win the event.
Also read: Top-5 Players With Most Appearances In UEFA Champions League
How Alicia Aylies rumored with Kylian Mbappe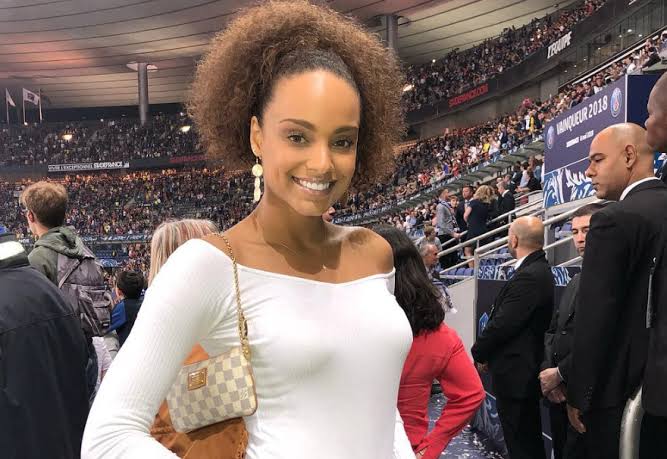 Alicia Aylies and Kylian Mbappe first came to notice when the former attended and cheered the French team in FIFA World Cup 2018, Russia. She was spotted numerous times in the stands with girlfriends/ wives of other French football stars. Alicia was also seen many a time cheering for Paris Saint Germain from the stands, the club Kylian Mbappe plays. It has been reported numerous times in the media that Kylian Mbappe and Alicia are in a secret relationship since 2018. However, nothing is public till now but we hope the couple will soon announce their relationship in the open.