Since the inaugural season, IPL has seen some mammoth runs being put on the board. The audience loves and gets entertained when watching a high-scoring match from hard hitters to aggressive batsmen, IPL has given us all. There have been numerous occasions when we have seen mammoth totals on the boards. Let's take a look at the top 5 highest team totals in IPL tournament history and remember some aggressive excellent batting. 
Have a look at Top-5 Biggest Team Totals in IPL Tournament
#5 CSK 240/5 vs KXIP, 2008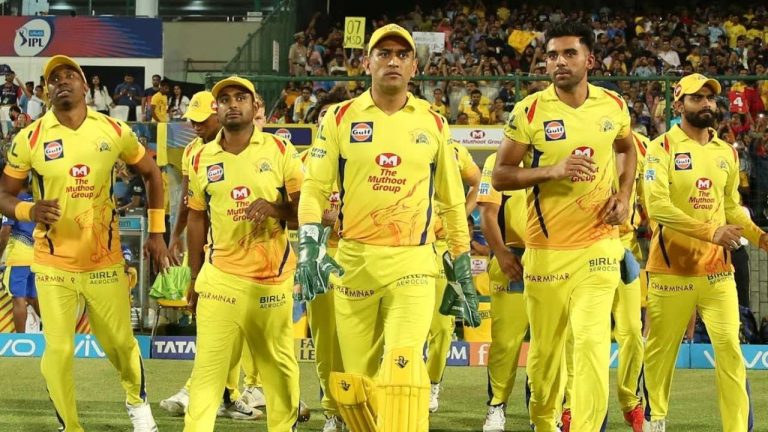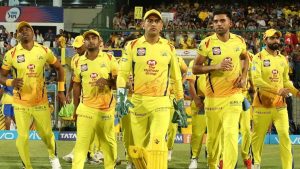 It was the second IPL match ever when CSK scored the massive total of 240 runs with the loss of 5 wickets. The total was mostly shouldered by the individual brilliance of Michael Hussey. Hussey scored a breathtaking 116* runs of just 54 balls, hitting 8 fours and 9 sixes with a strike rate of 214.81. Suresh Raina scored 32 (13) and S. Badrinath 31* (14) provided the support which took the team total to 240. CSK won that match by 33 runs.
Also Read: List of IPL Teams that Never Won an IPL Title since 2008
#4 KKR 245/6 vs KXIP, 2018
KKR was sent to bat first by KXIP. Sunil Narine scored a quick 75 of just 36 balls, with a strike rate of 208.33. Captain Dinesh Karthik scored a pacey 50 of 23 balls with a strike rate of 217.39 in the middle order. Both the batsmen played a vital role in scoring a total of 245 runs, they also supported by quick cameos by other batsmen at the middle order. In Reply, Punjab started well but fell short by 31 runs at the end. 
#3 CSK 246/5 vs RR, 2010
The Chennai-based franchise again scored a mammoth total, courtesy of Murali Vijay's maiden IPL century. Vijay scored a blistering 127 runs off just 56 balls, maintaining a strike rate of 226.78. In the middle order, Albie Morkel played the role of a perfect finisher by scoring 62 runs off 32 balls. Both the batsman's efforts led the team to a total of 246 runs. In reply, Naman Ojha and Shane Watson gave a hard fight scoring 94* (55) and 60 (25) respectively. But all their efforts went to the vein as CSK won the match by 23 runs.
Also Read: Top Five players who scored the Most Fifties in IPL history
#2 RCB 248/3 vs GL, 2016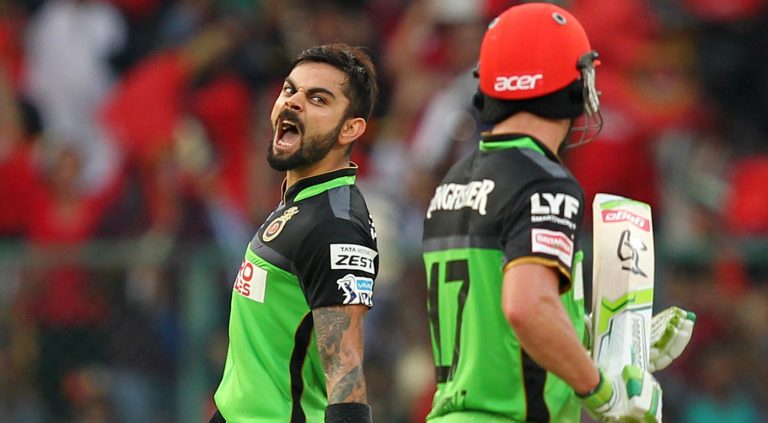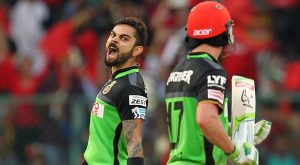 Bengaluru witnessed one of the best t20 partnerships while facing Gujarat Lions in 2016. After losing the first wicket at just 19 runs, nobody ever thought they would witness the complete demolition of GL's bowling lineup. AB de Villiers along with Virat Kohli rampaged the bowlers. Both completed their respective centuries. AB de Villiers scored 129* of just 52 balls with a strike rate of 248.07 and Virat Kohli scored 109 of 55 balls with a strike rate of 198.18. The brilliant innings from both the batsman helped RCB reach a total of 248 runs. RCB won the match by 144 runs in the end. 
#1 RCB 263/5 vs PWI, 2013 – Highest Team Totals in IPL History
The 31st match of IPL 2013 witnessed the impossible. Coming to bat first, Chris Gayle showed that why everyone regards him as The Universal Boss. Bengaluru witnessed the Gayle Strom when Gayle scored an unimaginable 175* off just 66 balls, hitting 13 fours and 17 sixes, maintaining a strike rate of 265.15. This is the most run ever to scored in a T20 match by an individual. AD de Villiers came to finish the innings, scoring a stormy 31 runs off just 8 balls, with a strike rate of 387.50. Both the batsman took RCB to a gigantic total of 263 runs, the most by any team in IPL ever. In reply, PWI lost the match by a margin of 130 runs.  
Also Read: Top Five bowlers with Most Dot Balls bowled in IPL history
For more such interesting & unheard facts about cricket and sports, please visit thesportslite.com frequently.
Thank you for visiting. Have a good day ahead 🙂