Zlatan Ibrahimovic's Wife:
Zlatan Ibrahimovic is one of the most decorated footballers ever. Although he is mostly famous for his sharp mouth but the Swedish forward is no less than a superstar. Ibrahimovic is also famous for implementing martial arts skills in football. Zlatan is regarded as one of the best strikers in modern football, though he came into his prime after reaching 30. He has played for some heavy clubs such as Juventus, FC Barcelona, Inter Milan, AC Milan, PSG, Ajax, etc. Zlatan has also got more than 120 appearances for his country in international football. Zlatan has a huge fan following all over the world. Also, one thing about Zlatan is that he is often accompanied by his beautiful wife, mostly in award shows. So, in this article let's know about Zlatan Ibrahimovic's wife Helena Seger.
Also read: Different Types Of Kicks In Football
Who is Zlatan Ibrahimovic's Wife?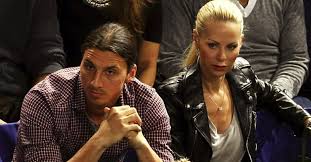 Helena Seger was born on 25th August 1970 in Lindesberg, Sweden to Margareta Serger (Mother) and Ingemar Seger (Father). Helena completed her schooling in Sweden. She further completed her graduation in economics. She has also done modeling in between her career. Helena started her career as early as 13. She has worked for companies like JC, Rabbit, Replay, and Diesel. She has got vast experience when it comes to sales and marketing executive. Helena currently is one of the top businesswomen and works as a real estate agent in Italy. However, business is not the only thing she does. Helena has done a number of modeling and acting.
Relationship and children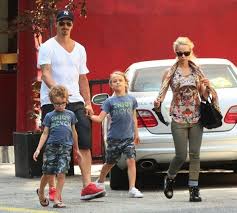 Both Zlatan Ibrahimovic and Helena Seger have never revealed details about their marriage. Although the couple met back in 2002 in a bizarre manner. It was that Zlatan parked his Ferrari in such a way that Helena could not take her Mercedes out. This event raged Helena and she quarreled with Zlatan. However, the incident and Helena caught Zlatan's attention and both started to date later on. The couple had their first baby on September 22nd, 2006. They named him Maximiliano. In 2008, on 6th March, the couple had their second child and named him Vincent.
Also read: List Of All Major Domestic Football Tournaments And Leagues In India