Virendra Sehwag's 6 Unbreakable & Interesting Cricket records
Former Indian opener Virendra Sehwag, always known for his quick-hitting batting style which he had proved during his cricket career. The Nawab of Najafgarh, Virendra Sehwag, played all three formats of cricket, be it Test cricket, ODI cricket or T20 cricket with the same enthusiasm and stormiest batting skills while achieving some big records, which made him completely distinct from other players.
In all formats, Veeru had performed amazingly well, apart from this, he had also done a great job in IPL. During that period, Virendra Sehwag had also recorded many big records under his name. So friends, get ready, today we are going to introduce about six Unbreakable records of virendra sehwag, which is a difficult task for any batsman to surpass or break, so let's discuss:
Also Read: 14th Aug in Cricket history: Sir Donald Bradman missed the 100 mark average
Virendra Sehwag played the sensational knock of 219 runs while serving as a captain.
Only a few people know that when Sehwag scored a double century against West Indies in ODI, he was actually the captain for the Indian cricket team in that match.  This record seems Unbreakable as most of the captains currently are not as good as Virendra Sehwag. However, if one day, Rohit Sharma gets a chance to serve as a full-time captain, then he will be the perfect contender for this Sehwag's record.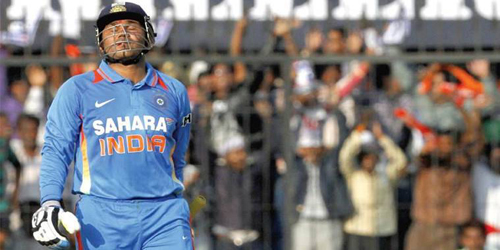 Sehwag is the only player to hit 3 consecutive sixes (hat-trick) in the first over in T20s
Virendra Sehwag is the first and the only player to score 3 consecutive sixes in the very first over of a T20 match. It was 2009, in Christchurch, when Virendra Sehwag hit these massive shots against Tim Southee and give a violent blow to the whole New Zealand team. However, he did not hit these big sixes on the very first ball of the inning as the inning was started by Gautam Gambhir. However, he got the strike on the fourth ball of the first over and then hit three consecutive massive hits. The whole audience went crazy by this incredible game.
Also read: Shoaib Akhtar Birthday special [13th Aug]: Happy Birthday to greatest & dangerous Pakistani Bowler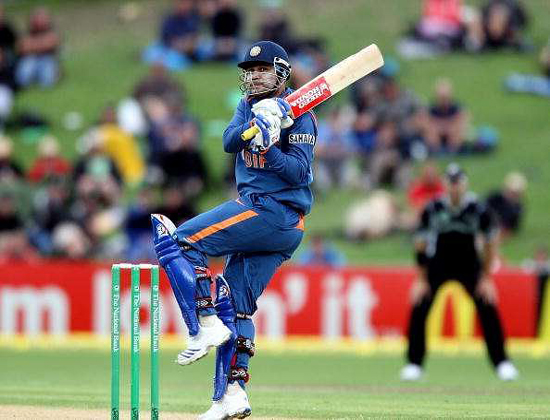 Virendra Sehwag holds the record of scoring most boundaries on the very first ball of the inning
Virendra Sehwag was known for his fierce batting style and for playing brutal shots against any kind of bowler. He holds the interesting record of most number of boundaries on the first ball of the inning. Sehwag has achieved this feat 54 times in all formats of cricket whether it is T20, ODI, or test cricket. He hit 26 boundaries in ODI, 25 boundaries in Test cricket, and three boundaries in T20 cricket on the very first ball. This record is not easy to break by anyone in the coming future however cricket is a game of uncertainty and anything can happen anytime.
Virendra Sehwag is the only player to open his innings with a Six in every format of cricket
Paaji is also the only player in the world who has opened his run count with a six in all 3 formats of cricket. However, He was unable to hit a first-ball six in test cricket. This first ball six record in Test cricket is held by Chris Gayle.
Also Read: Top 5 football Teams Who Have The Highest Wage Bill In The World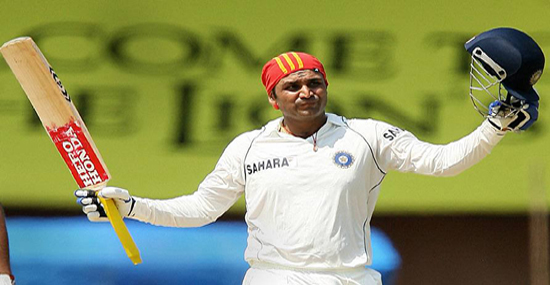 Virendra Sehwag holds the record of the fastest triple century in international test cricket.
Generally, it is often seen that the strike rate in Test cricket is much lower than ODI. Moreover, it is lower than a hundred in almost all cases, leaving few exceptions aside. Virendra Sehwag was that exclusion kind of player. Veeru Paji is the only player who has hit 300 plus runs against South Africa with more than 100 plus strike rate meanwhile he had incurred only 278 balls to complete his triple century in the test. He is also in the elite list of players who have scored triple century twice. Apart from Sehwag, only Karun Nair had scored a triple century for the India team in international test cricket. 
Sehwag is the only player to hit 5 consecutive half-centuries in IPL
In the edition of IPL 2012, Virendra Sehwag has achieved an amazing feat in his tally of records. While playing for Delhi Daredevils(DD), he had scored 5 consecutive half-centuries in 5 matches of this IPL season. Unfortunately, he could not be able to win the IPL title for his team.
These are the amazing and interesting cricket records held by Virendra Sehwag. He has played his last International match 8 years ago in 2013. Let's see who will be the next player who can break these records of Viru Paaji.
Also Read: Look at these 14 records of Lionel Messi which are unbreakable in football history
For more such interesting & unheard facts about cricket and sports, please visit thesportslite.com frequently.
Thank you for visiting. Have a good day ahead 🙂