Shoaib Akhtar starts his run-up from almost boundary line, you could call it a sprint, he has fire in his eyes, malice in his approach, he approaches the crease, in no time you see a slingly quick action hurling the ball towards the batsman, batsman either hears the sound of timber or feels lucky for not being hit by that fireball. He will celebrate his birthday today.
Shoaib Akhtar's early life & cricket debut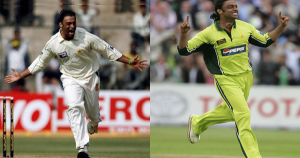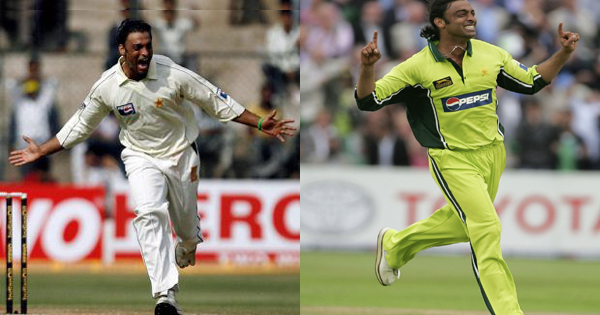 Shoaib was born on 13th August 1975.
The Pakistani legend Shoaib Akhtar had a humble background. He was from an economically privileged family and there was a time when he worked as a night watchman at a petrol station.
The raw talent of Shoaib represented Pakistan for the first time on 29 November 1997 when he received the maiden Test call against West Indies. 4 months later, he made the debut in ODIs against Zimbabwe.
Fastest ball in the cricket world cup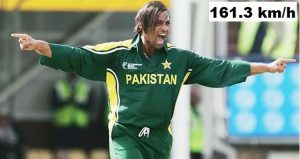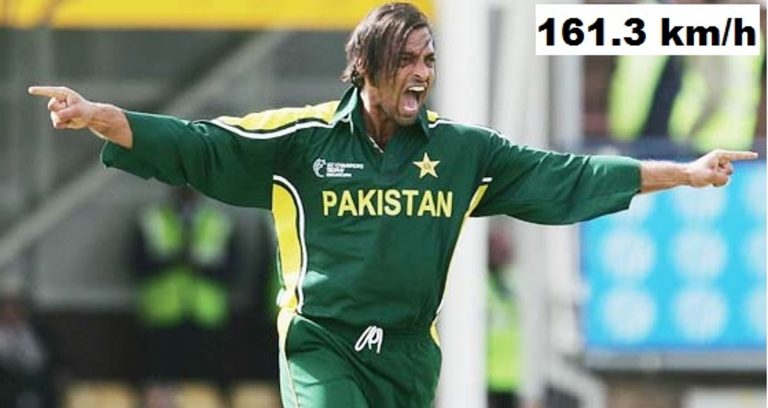 Shoaib Akhtar had an excellent 1999 World Cup in England. The English conditions suited him really well. He had the ability to swing the ball even at the express pace that he had. The reverse swing at such a pace became the most potent weapon.
In the 2003 World Cup pool match, he had his best rhythm going and for a particular ball the speed gun recorded 161.3 kmph (100.23 mph)
Also Read: Tokyo 2020: Three instances at Tokyo where India missed a medal by a whisker
Injuries and controversies linked to Shoaib Akhtar
Speed was his primary skill and with speed came the injuries. The injuries took Shoaib Akhtar away from cricket many times, but he never gave up and every time came back even stronger. 
Injury is a part and parcel of any sport, but not the controversies. The controversies really pictured him as a villain to many people. Shoaib Akhtar was involved in a drug scandal, disputes with the Pakistan Cricket Board (PCB), use of foul language, and bans. You would have noticed, he has spent most of his career in these unnecessary things which could have been obviated. Results? He played fewer matches than he was expected to play at the start of his career.
Shoaib Akhtar's performance in Test & ODI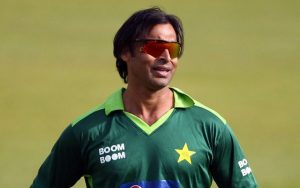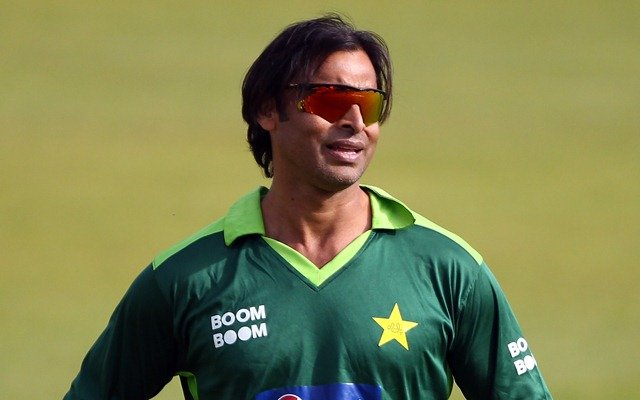 Anyway, he has excellent numbers in both Tests and ODIs. He has bagged 178 wickets in 46 Tests at 25.69 with 10 fifers and 2 ten-fers. In 163 ODIs, he has picked 247 at 24.97 including the best of 6/16. The numbers are testimonials of his talent, skill, and abilities. But they could have been even better if Shoaib Akhtar hadn't been involved in some issues which were avoidable.
We wish a very Happy Birthday to this speedster & legendary bowler from Pakistan!
Interesting facts about Shoaib Akhtar
Do you know how Shoaib Akhtar developed his long, fast, rhythmic run-up? During his early days, he just used to sprint on the mountains with as much pace as he could. Those runs developed the stamina and rhythm which he had used to generate the pace during the matches.