Ligue 1 in France has always had some fantastic players. Despite its reputation as Europe's poor cousin among the big five leagues, it has attracted some of the best goal scorers in the world. Some of the world's biggest stars hold the all-time goal-scoring records in Ligue 1, where they built their own legacies while competing. Here is a look at the top 10 players with the most goals in Ligue 1 history.
All-Time Top Goalscorers in Ligue 1:
10. André-Pierre Gignac – 103 Goals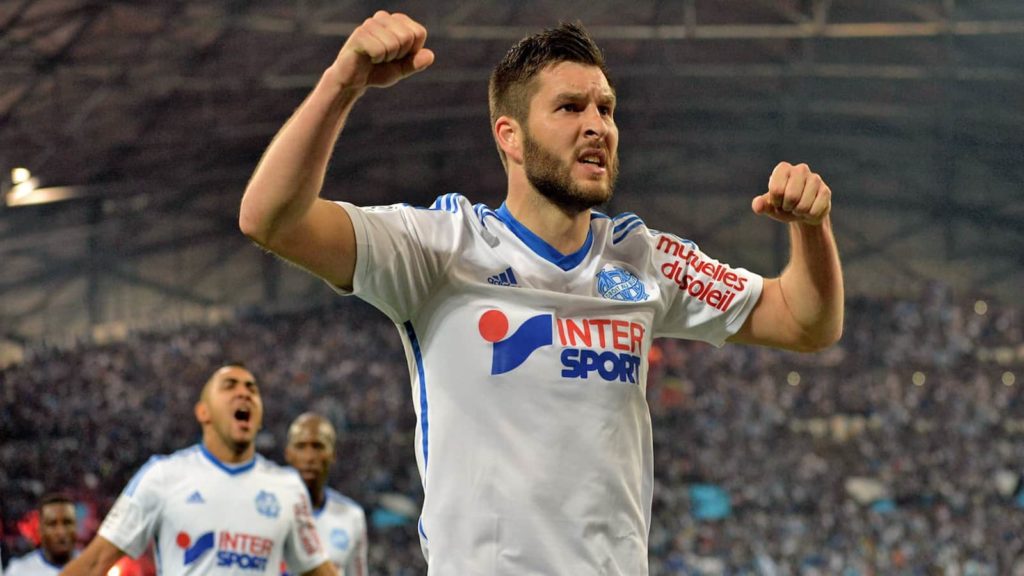 After some early troubles, Gignac came to popularity during the 2008–09 season, scoring 24 goals to lead the league. After a disappointing 2009–10 season with Toulouse, Gignac signed a five-year contract with defending champions Marseille in August 2010. He led OM to two successive Coupe de la Ligue wins and the 2011 Trophée des Champions after scoring 77 goals in 186 games across all competitions. In his spell in Ligue 1, the 36-year-old scored 103 goals in 292 appearances. During the 2008/09 season, he was also named Golden Boot winner.
He transferred to Tigres UANL in Mexico after his contract expired, where he has become the club's all-time leading scorer in all competitions.
9. Zlatan Ibrahimovic – 113 Goals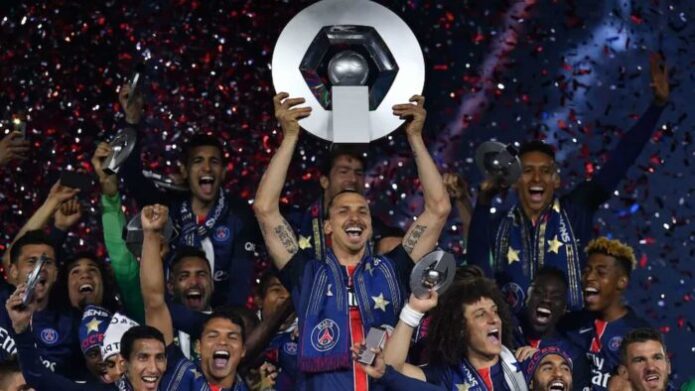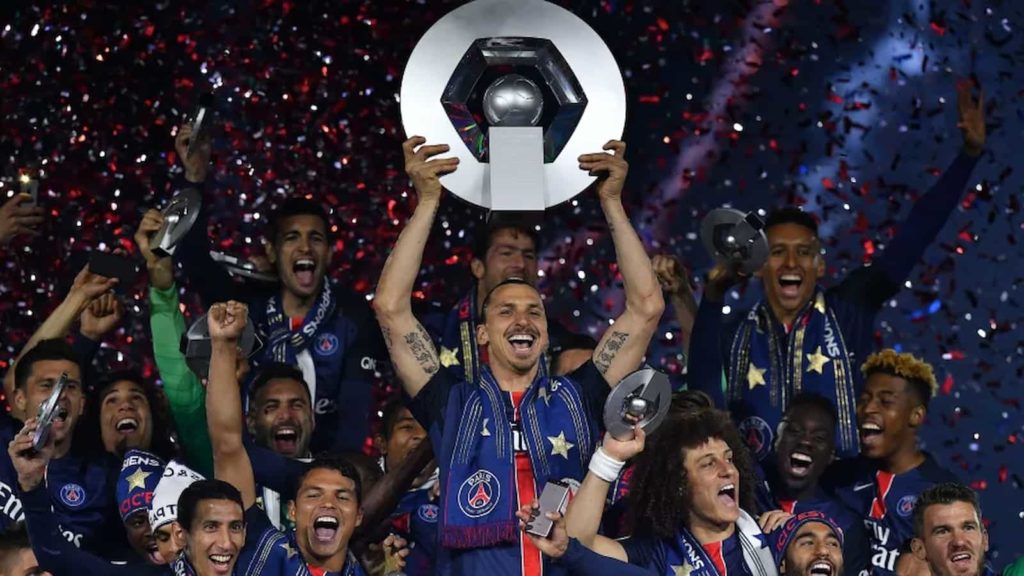 Zlatan Ibrahimovic, who has excelled in every league he has played in, has also graced Ligue 1. He played with Paris Saint-Germain in the league, where he scored 113 goals in just 122 matches and added 43 assists to his total. The Swedish Superstar spent four seasons with PSG, from 2012-13 to 2015-16, before joining Manchester United.
Ibrahimovic played his final Ligue 1 game for PSG against Nantes at the Parc des Princes on 14 May 2016, scoring twice in a 4–0 victory to surpass Carlos Bianchi's 37 goals in 1977–78 season. For the third time in his career, Ibrahimovic finished the 2015–16 Ligue 1 season as the league's top scorer. In the tenth minute, the match was briefly halted as spectators applauded Ibrahimovic, who wore number 10 for PSG. Holding his two sons in his arms, he was also cheered immediately before the last whistle. They'd rushed onto the pitch, wearing PSG number 10 shirts with the words "King" or "Legend" inscribed in English on the back. The names were inspired by their father's pre-match social media statement, "I came like a king, left like a legend."
In January 2018, his old strike partner Cavani broke his record as PSG's all-time leading scorer. The forward, who is presently playing for AC Milan in the Italian Serie A, is still at the peak of his career at 40 years old.
Read more: Top 5 Teams With Most Serie A Titles In History
8. Wissam Ben Yedder – 114 Goals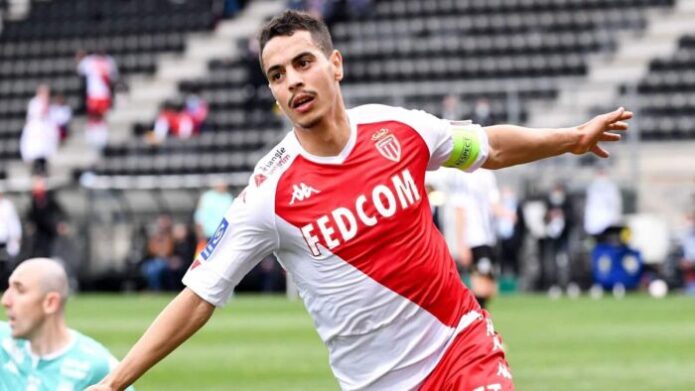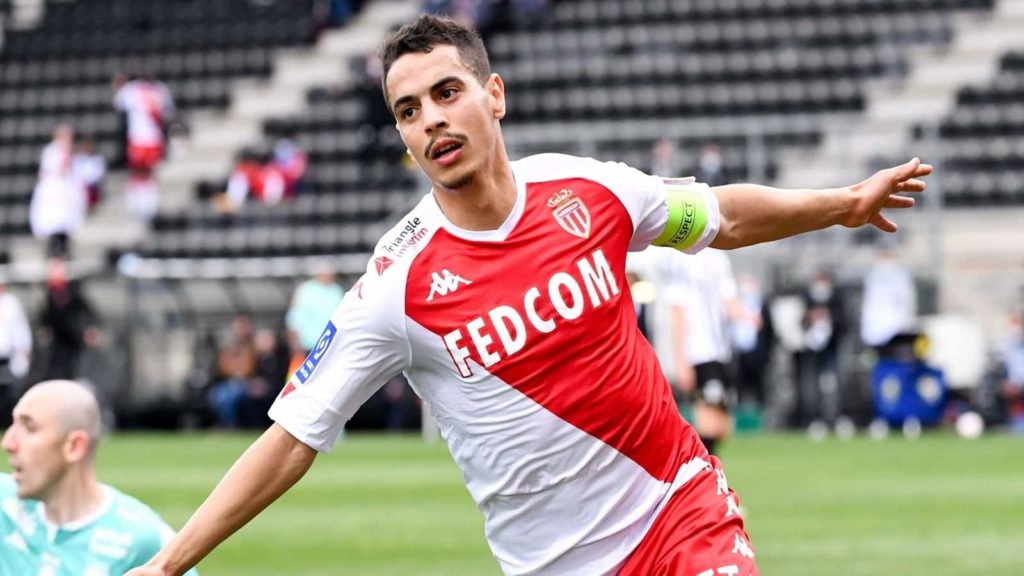 Ben Yedder made his Ligue 1 debut with Toulouse in 2010. After the 2012 season, Ben Yedder scored 15, 16, and 14 goals in the following three Ligue 1 seasons, respectively. Ben Yedder signed a five-year contract with Sevilla, reportedly for €9 million, in 2016. After 3 seasons with the Spanish club, he again moved to Ligue 1, this time to AC Monaco in 2019.
In his first season with AC Monaco, he scored 18 goals in 26 games. He tied for first place with PSG's Kylian Mbappé, setting his new Ligue 1 record. Ben Yedder helped Monaco finish second in the Coupe de France in 2020–21. He also concluded the season as the second-highest scorer, tied with Lyon's Memphis Depay with 20 goals, behind Mbappé's 27.
7. Kylian Mbappé – 117 Goals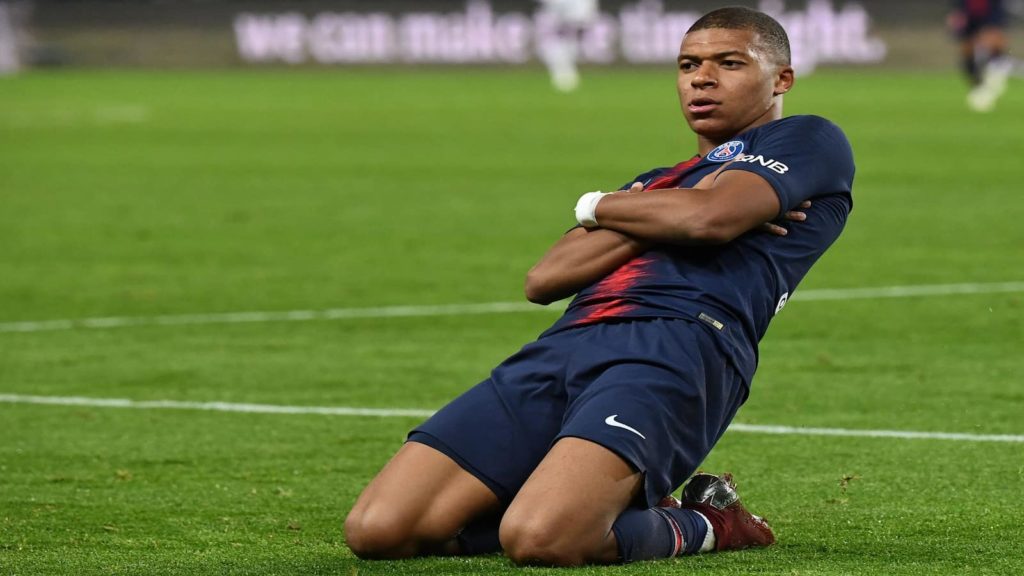 Currently, Mbappé is regarded as one of the top players in the world, with amazing dribbling, pace, and finishing skills. He made his professional debut in 2015 with Monaco at the age of just 16. With them, he won the Ligue 1 title, as well as the Ligue 1 Young Player of the Year and the Golden Boy awards.
He joined league rivals Paris Saint-Germain on an initial loan in 2017, which was converted to a permanent deal in 2018 for €180 million-plus add-ons. This made him the second-most expensive player in the world and the most expensive teenager in the world. PSG's Kylian Mbappé has three Ligue 1 titles, has been voted Ligue 1 Player of the Year twice, and has been the top scorer in the league for three consecutive seasons with PSG. In addition, he is the club's third-highest goalscorer of all time.
Also see: Top 5 Teams with most Ligue 1 titles
6. Bafétimbi Gomis – 122 Goals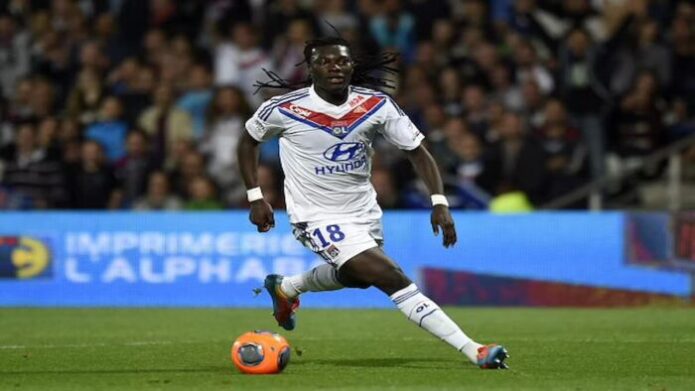 Bafetimbi Gomis played a total of 340 games in Ligue 1, scoring 122 goals in the process. Olympique Lyonnais, AS Saint Etienne, and Olympique de Marseille were among the teams he represented. He is currently a member of the Turkish club, Galatasaray. With a total of 122 goals, he is 6th on the list of the Top 10 Players with the Most Goals in Ligue 1 History.
5. Lilian Laslandes – 126 Goals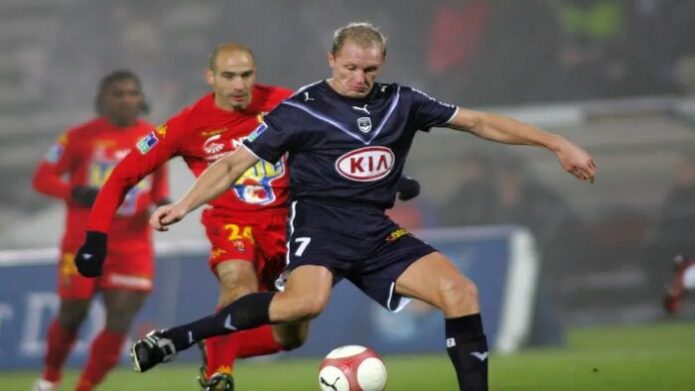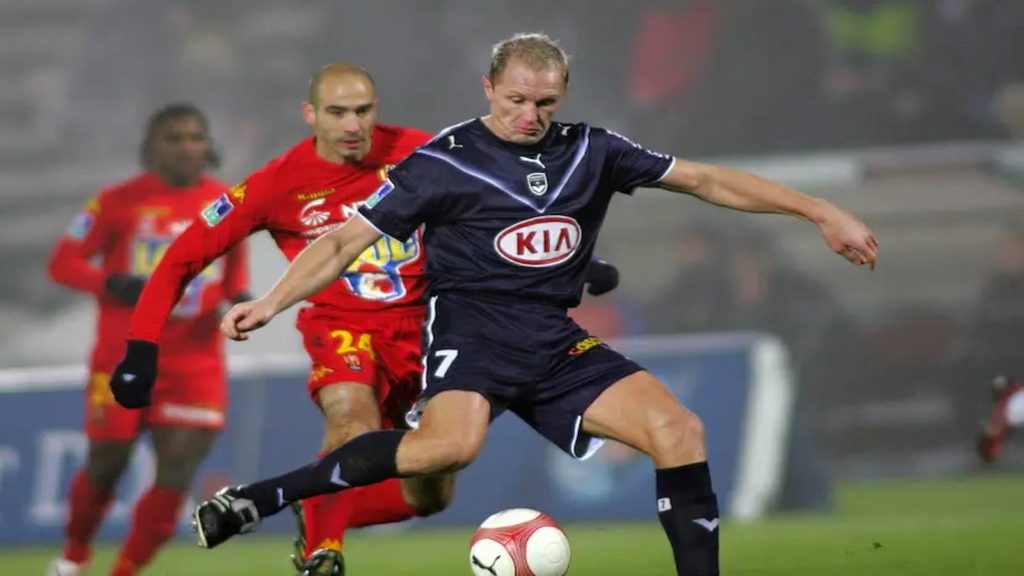 Lilian Laslandes is in 5th position with 126 goals in the list of 10 Players with Most Goals in Ligue 1 History. He is a well-known figure in Ligue 1 history as one of the few players to play over 400 games. The forward appeared in 401 league games for clubs such as AJ Auxerre, Girondins de Bordeaux, and OGC Nice. In 2008, he finished his professional football career with OGC Nice.
4. Sonny Anderson – 138 Goals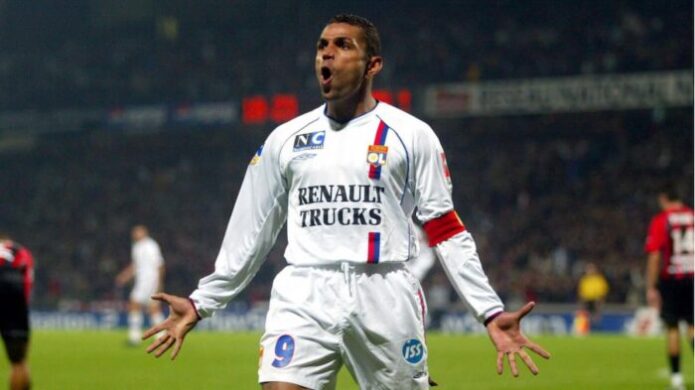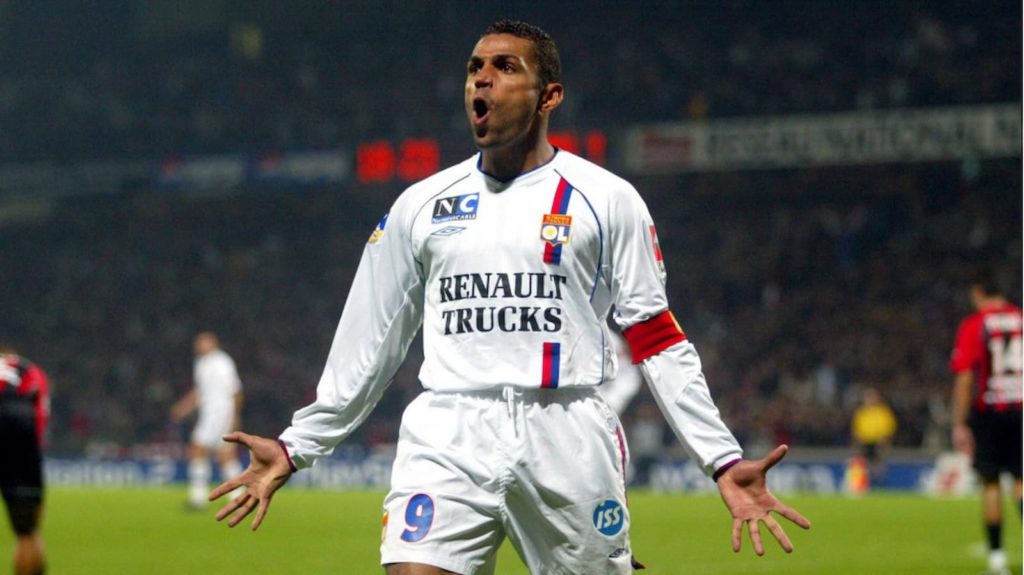 Sonny Anderson is widely considered to be one of Lyon's greatest players of all time. In 221 games in the French premier division, the Brazilian striker scored 138 goals. In the competition, he also played for AS Monaco and Marseille. Throughout his career, he was primarily a centre forward. He was also a three-time winner of the Golden Boot Award before retiring from the game in 2006.
Also see: Top Five All-time Highest Goal Scorer in Ligue 1 History
3. Edinson Cavani – 138 Goals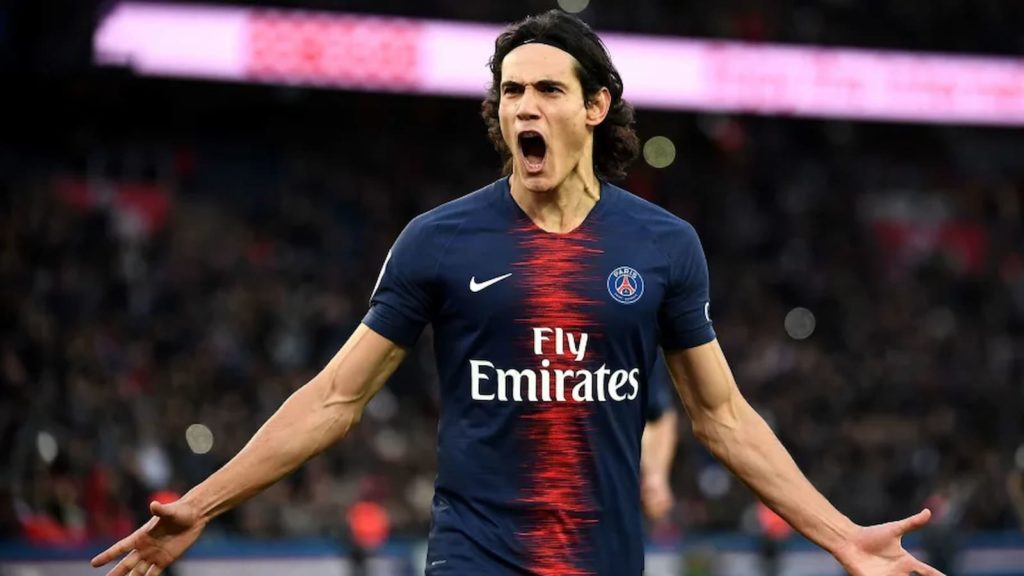 Cavani is regarded as one of the best attackers of his generation, with a reputation for precision finishing. Cavani was sold from Napoli to Paris Saint-Germain for a reported €64 million on July 16, 2013. This was the most expensive signing in French football history at the time. During his career at PSG, Cavani won six Ligue 1 titles, five Coupes de la Ligue, and four Coupes de France. In 2016–17, he was voted Ligue 1 Player of the Year, and in 2016–17 and 2017–18, he was the league's top scorer. In 2018, the Uruguayan overtook his former PSG teammate Zlatan Ibrahimovic to become the club's all-time leading goalscorer.
Edinson Cavani, who is currently at Manchester United, played exactly 200 times for PSG in the league and scored 138 goals.
2. Pauleta – 141 Goals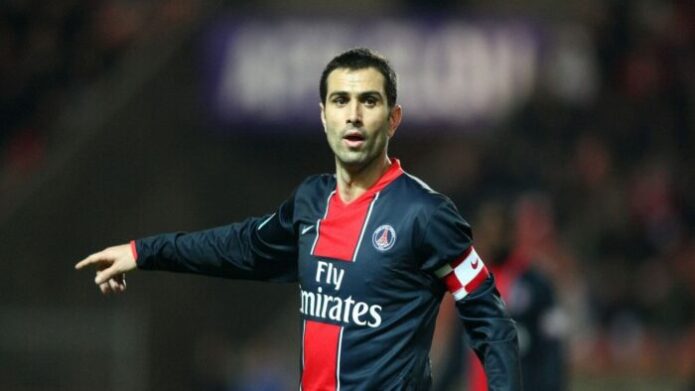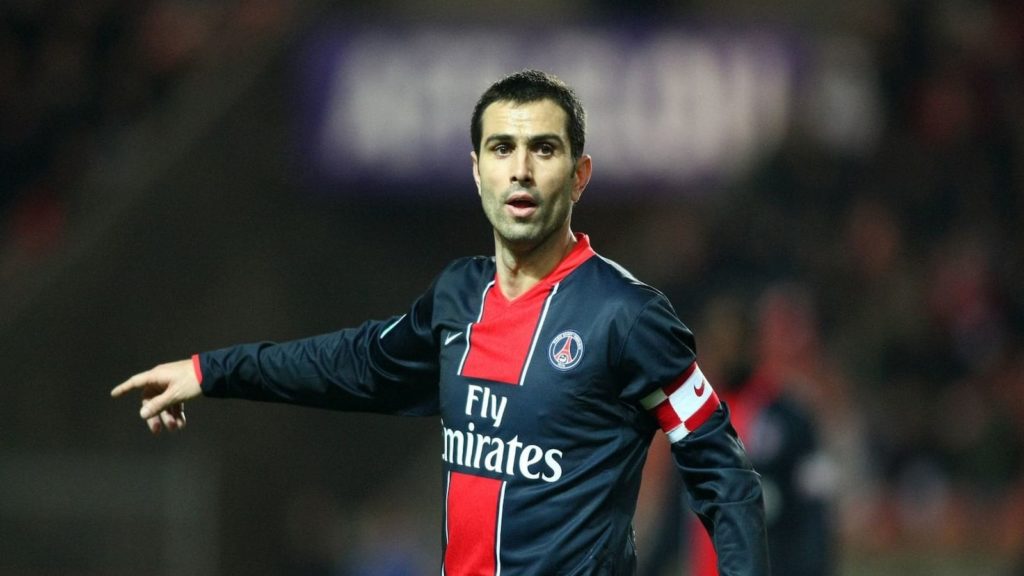 Pauleta rose to fame in Spain at the turn of the century before relocating to Bordeaux in the year 2000. His performances over the next three seasons drew interest from a number of clubs, so it came as no surprise when he signed a contract with PSG ahead of the 2003/04 season. Over the next five years, he scored 74 league goals for the club, but he failed to win the Ligue 1 title during that time. He did, however, assist PSG in winning three cups, laying the groundwork for the subsequent period of domination.
PSG had players like Pauleta who were dedicated to the cause before they hit the lottery and signed the most costly players. Because of his extended tenure in Ligue 1, the Portuguese is regarded as one of the best attackers in the league. He made a lot of appearances with PSG, appearing in over 211 games in all competitions. Pauleta also spent a lot of time with the Girondins de Bordeaux. He is second in the league in terms of goals scored, with 141 strikes in 266 games.
1. Jean-Pierre Papin – 156 Goals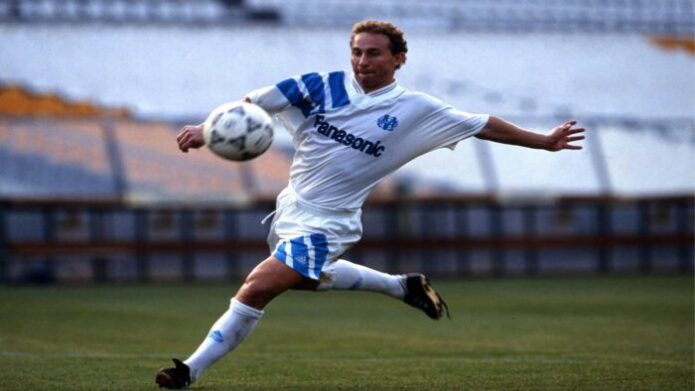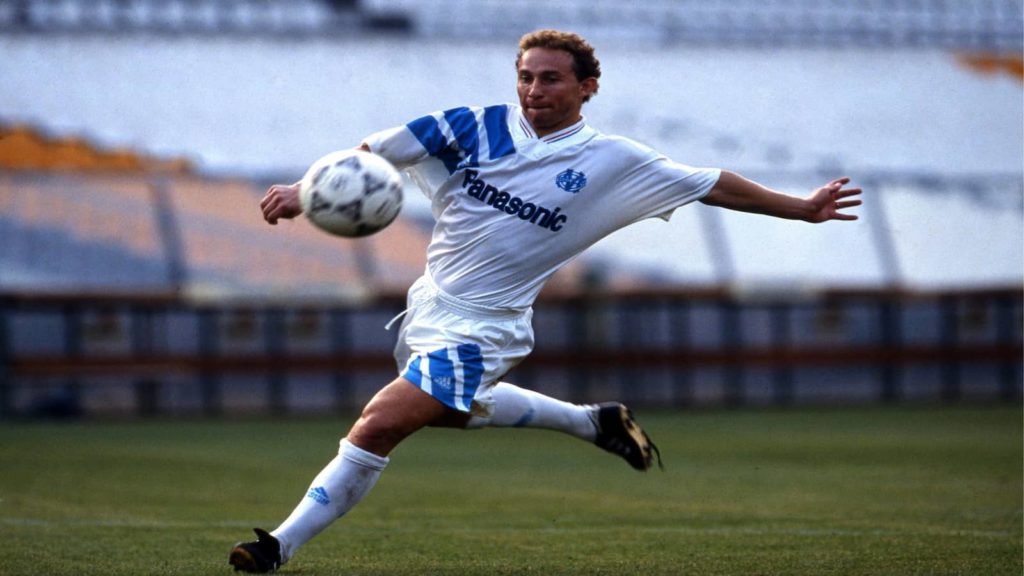 From 1988/89 until 1991/92, Papin had a productive six-year tenure at Marseille, helping the club win four consecutive Ligue 1 titles. Papin not only topped the scoring lists five times, but he also won the Ballon d'Or in 1991, making him the only player to do so while playing for a French team.
He then proceeded to Serie A, where he had two trophy-winning seasons with AC Milan, but injuries hampered his effectiveness. He then joined Bayern Munich, but after failing to make an impression in the Bundesliga, he returned to France with Bordeaux in 1996.
Jean-Pierre Papin is surely one of France's best football players of all time. The striker was lethal, and it's no surprise that he's Ligue 1's all-time leading goalscorer. In the club's history, Papin was one of Marseille's best players. He is the all-time highest goal scorer in Ligue 1, scoring 156 goals in 270 appearances.
Top 10 Players with Most Goals in Ligue 1 History
| | | | |
| --- | --- | --- | --- |
| Rank | Player | Goals | Matches |
| 1 | Jean-Pierre Papin | 156 | 270 |
| 2 | Pauleta | 141 | 266 |
| 3 | Edinson Cavani | 138 | 200 |
| 4 | Sonny Anderson | 138 | 221 |
| 5 | Lilian Laslandes | 126 | 401 |
| 6 | Bafétimbi Gomis | 122 | 340 |
| 7 | Kylian Mbappé | 117 | 168 |
| 8 | Wissam Ben Yedder | 114 | 240 |
| 9 | Zlatan Ibrahimovic | 113 | 122 |
| 10 | André-Pierre Gignac | 103 | 292 |