Serie A, most commonly known as the "scudetto" is the top-tier league in Italian Football. The tournament is 123 years old and was first started in 1898. The league is considered the pinnacle of tactical and defensive football. Whenever anyone speaks about Italian football, names of clubs like Juventus FC, AC Milan, and Inter Milan come first. These clubs are the most successful and decorated clubs in Serie A as well as world football. Here, we are going to look at the top 5 Teams with Most Serie A titles in history since its inception.
Get to know about the Top 5 Teams with Most Serie A titles in History:
5. Torino FC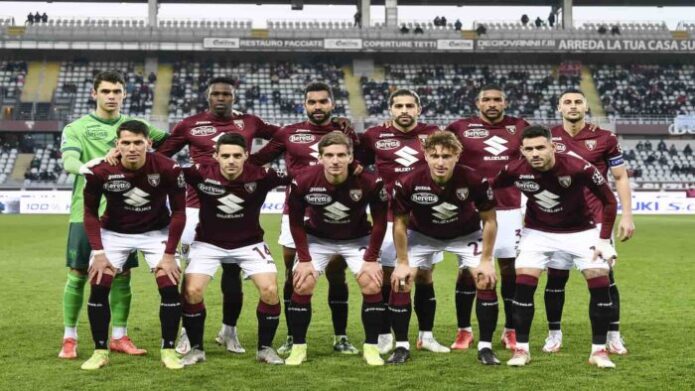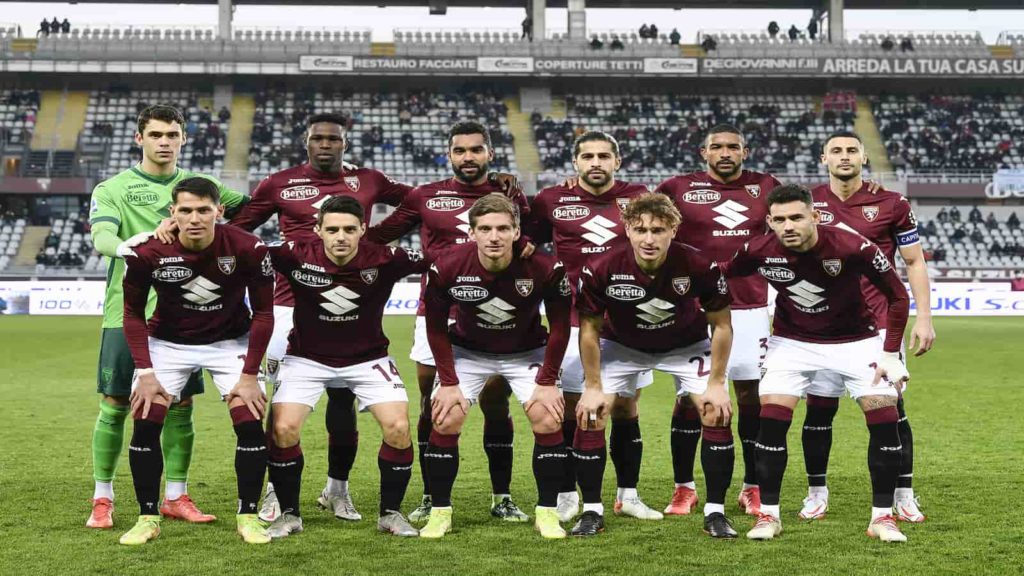 In the fifth position, we have Torino FC which was founded in 1906. They have won the scudetto a total of 7 times along with Bologna and Pro Vercelli. The Turin-based club was considered a giant in Italian football in the early years. On an interesting note, Torino FC has won the Serie A title for 4 consecutive years between 1945-49. They finished runners-up a total of 8 times.
Torino has won Serie B three times, playing a total of 12 seasons. They also got relegated from Serie A six times. The derby between Torino FC and the local giants Juventus FC is known as "Derby Della Mole".
Read More: Top 10 Best Football Managers
4. Genoa C.F.C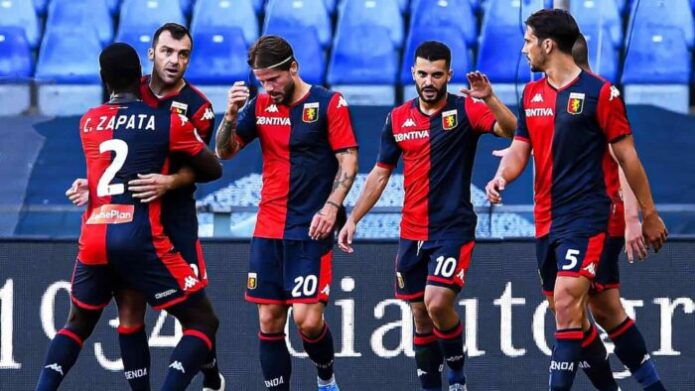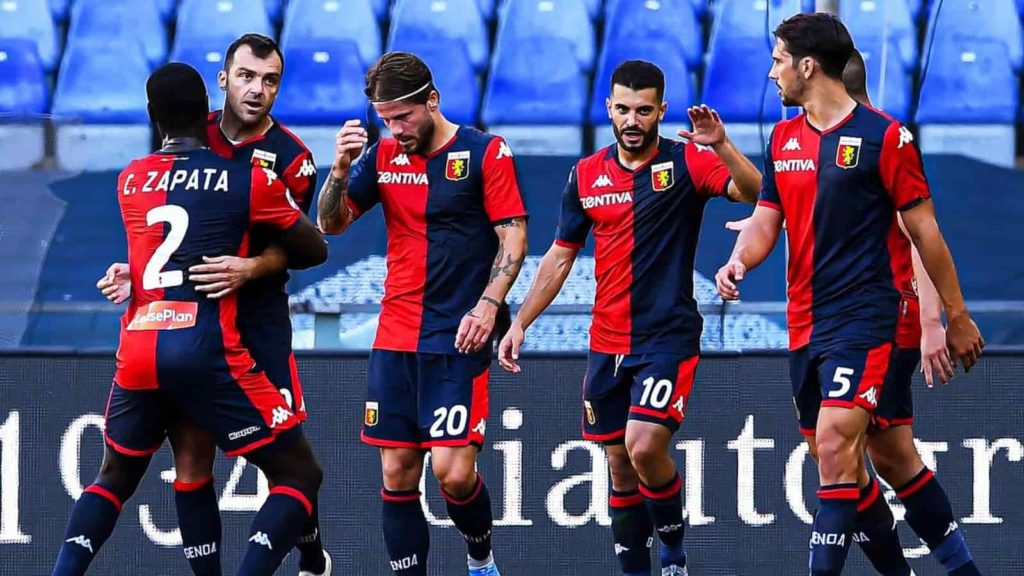 Founded in 1893, Genoa is the oldest Italian team to this day. They have two more Serie A titles in their cabinet than Torino FC. The Vecchio Balordo (nickname for Genoa) has been runner-up on 4 occasions too. Genoa's Serie A titles are mostly from the early years, with the most recent title being in the 1923-24 season.
Their history in Italian football depicts the fact that they have been quite inconsistent between Serie A and Serie B, also with two spells in Serie C. They have won Serie B six times and Serie C once.
3. AC Milan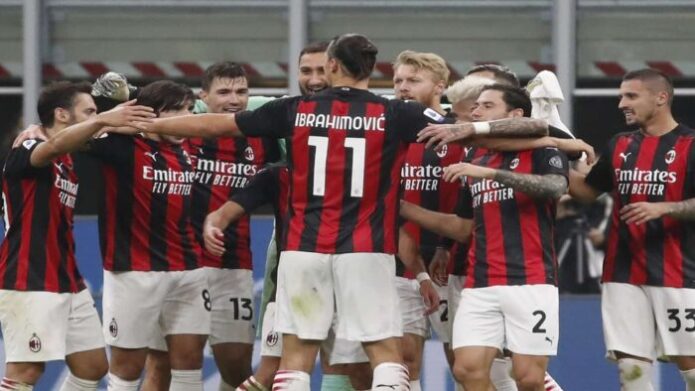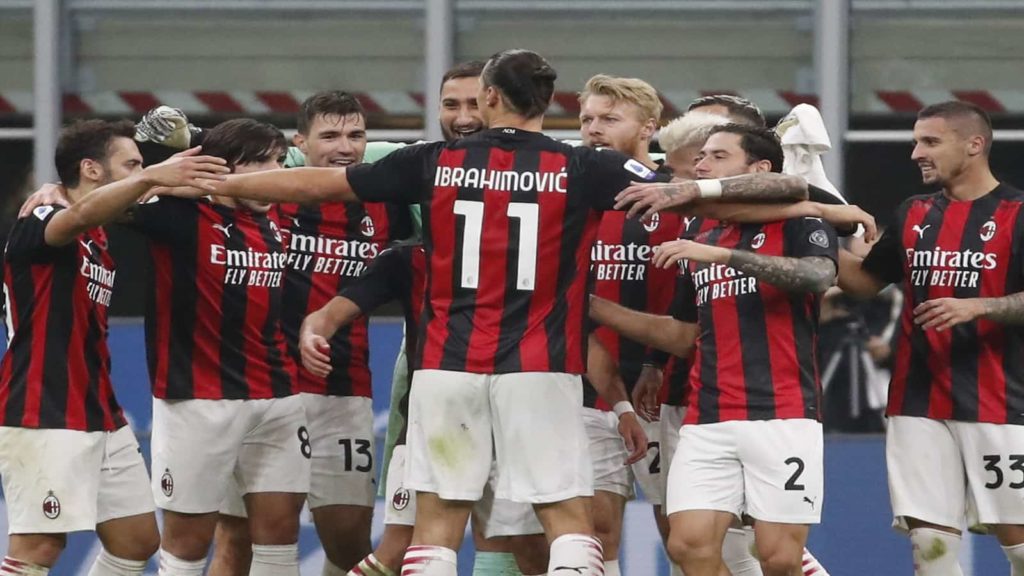 Only one Serie A title less than their arch-rivals Inter Milan, AC Milan occupies the third spot in the most titles list with 18 trophies. Founded in 1899, they finished runner-up 15 times in the competition's history. The Rossoneri have also won 5 Italian Cups, 7 Italian super cups, and 5 UEFA super cups to their name. In fact, they are the most successful team from Italy in the champions league too, winning it a whopping 7 times and finishing runner-up on 4 occasions.
The club has spent its entire history in the top tier of Italian football with the exception of two seasons, playing in Serie B. Every season, they contest the Derby Della Madonnina or the match with their arch-rivals Inter Milan. It is one of the most followed derbies in the world.
Also read: Top Five All-Time Highest Goal Scorer In Serie A History
2. FC Inter Milan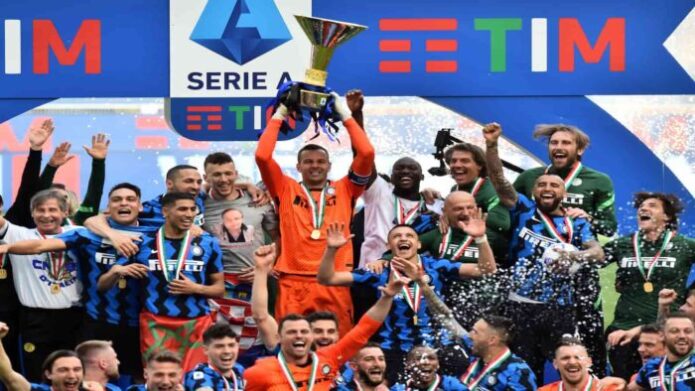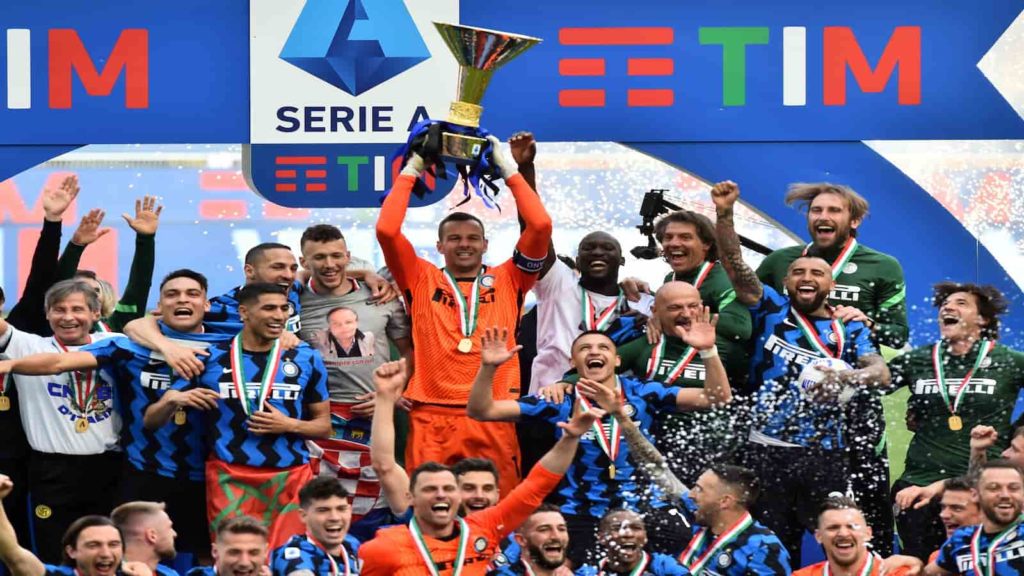 Occupying the second spot by a narrow margin, Inter Milan has won a total of 19 titles in their history. They have been runner-up in 15 seasons too. The Nerazzurri also has a rich cabinet of trophies with 7 Italian cups and 6 Italian super cups. The club won the prestigious Champions League on 3 occasions, including the memorable treble under Jose Mourinho in 2010.
Actually, on an interesting note, Inter Milan is the only club in Italian football that has never been relegated in its entire history. Along with the long-standing rivalry with AC Milan, the derby against Juventus or most commonly known as "Derby D'Italia" is also one of the most followed matches in the world.
1. Juventus FC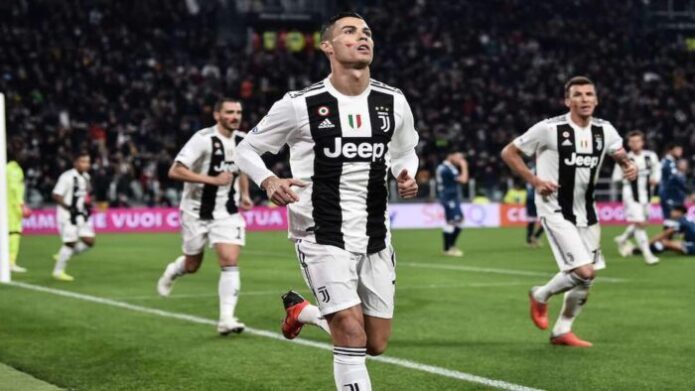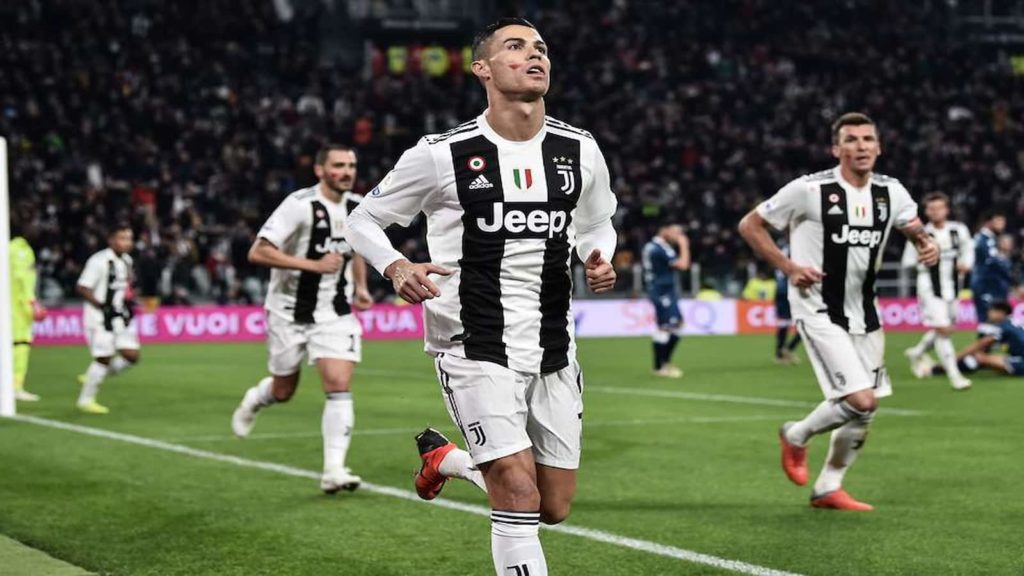 The final is the spot occupied by Juventus FC, the most successful club in Italian football. The Old Lady have a whopping 36 titles to their name to date and finishing runner-up 21 times. They also have the record for consecutive Serie A titles i.e., 9 titles from 2011-2020. The Bianconeri trophy cabinet is filled with 14 Italian cups and 9 Italian super cups too. The Bianconeri have won the champions league on two occasions.
Juventus had been relegated once in 2006. It was done by the authority as a punishment due to their role in the refereeing scandal and they have also stripped off two Serie A titles. Juventus undoubtedly have been one of the most renowned clubs in the history of world football.