Chess has a centuries-old legacy. Even people who don't actively play chess know what it is at a basic level. It's arguably the most famous play worldwide. In the history of Chess, there has been many players who masters the chess game very efficiently. It is quite difficult to choose the 10 best chess players because there are many great chess players who are more than deserving to be on this list. Here is the list of 10 best chess players in the world.
10 best chess players in the world
1. Magnus Carlsen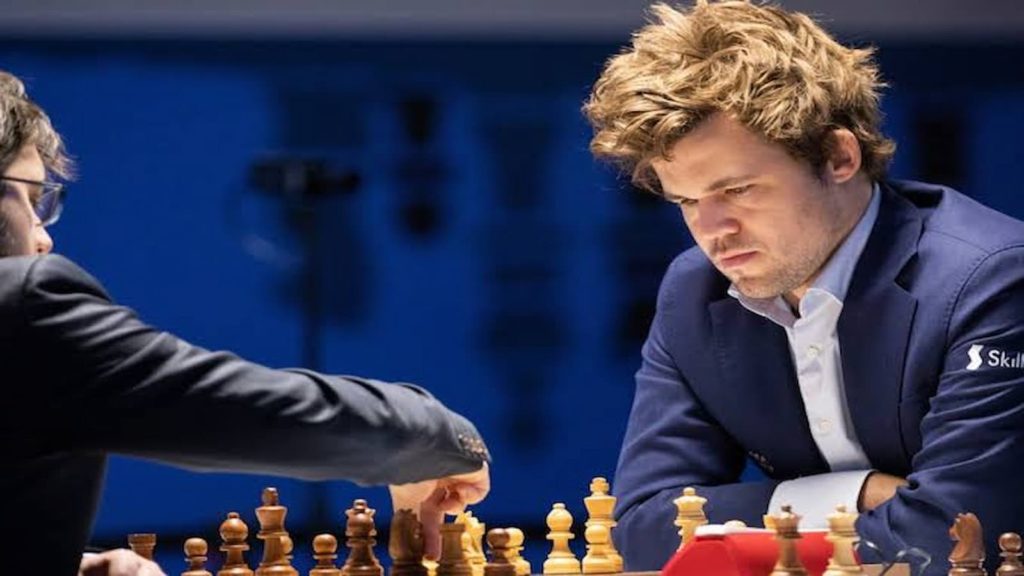 Magnus Carlsen is the current world chess champion. He is one of the best chess players in the world. To many people, he's the best to ever play the game. Carlsen transitioned from young world-class player to all-time great. He captured the world number-one ranking in 2011 and still hasn't let go of it. He won the world title in 2013 and has successfully defended it four times (2014, 2016, 2018, and 2021). Additionally, he has won multiple world titles in rapid (twice) and blitz (four times) time controls, achieved the highest rating ever, and racked up several elite tournament wins, including four Norway Chess victories and seven in Wijk Aan Zee. The amazing part about Carlsen is that he's accomplished so much in so little time and still he seems ready for more.
2. Bobby Fischer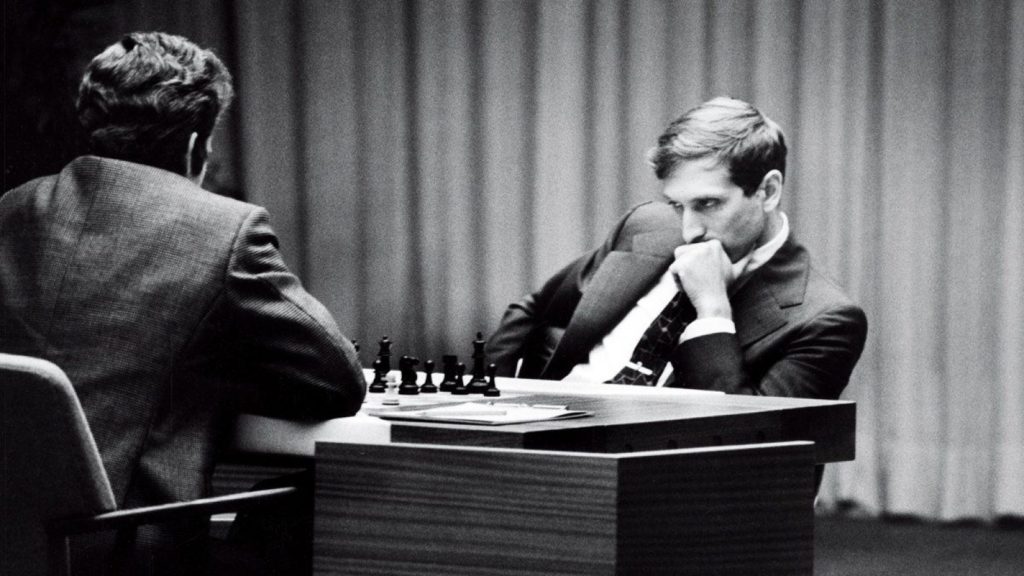 Bobby Fischer is the first and only American world chess champion in history. Many consider him to be among the greatest chess players of all time, as well as the most famous. Fischer sparked an entire generation of chess players, especially in the United States and Iceland. Fischer started playing chess at six and was a Grandmaster by 15. He was a brilliant and highly competitive player. One of his simplest statements displays the most important and basic truth about the game: "Chess demands total concentration." Despite some of Fischer's incomprehensible decisions after becoming world champion, his legacy lives on today. Multiple generations of chess players either learned the game because of him or were greatly inspired by his play.
3. Vladimir Kramnik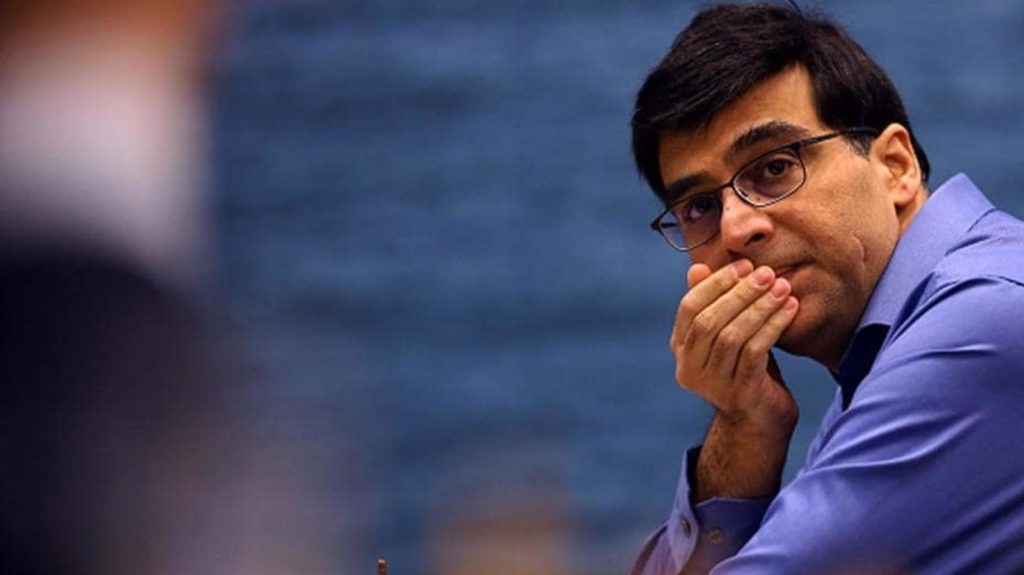 Vladimir Kramnik is the only world chess champion born in the 1970s, holding the classical title from 2000-06 and the undisputed title from 2006-07. He spent more than two decades as one of the very top players in chess before retiring in January 2019 at the age of 43. Every player is judged by more than his record against a single opponent, but Kramnik's performance against arguably the greatest player ever in Kasparov was remarkable. He not only dethroned Kasparov as world champion in 2000 but held a positive record against Kasparov in standard games. Kramnik was also the only player besides Kasparov to rank world number-one in the 20 years from 1985 to Kasparov's retirement.
Also Read: 7 Best Tennis Documentaries of All Time
4. Viswanathan Anand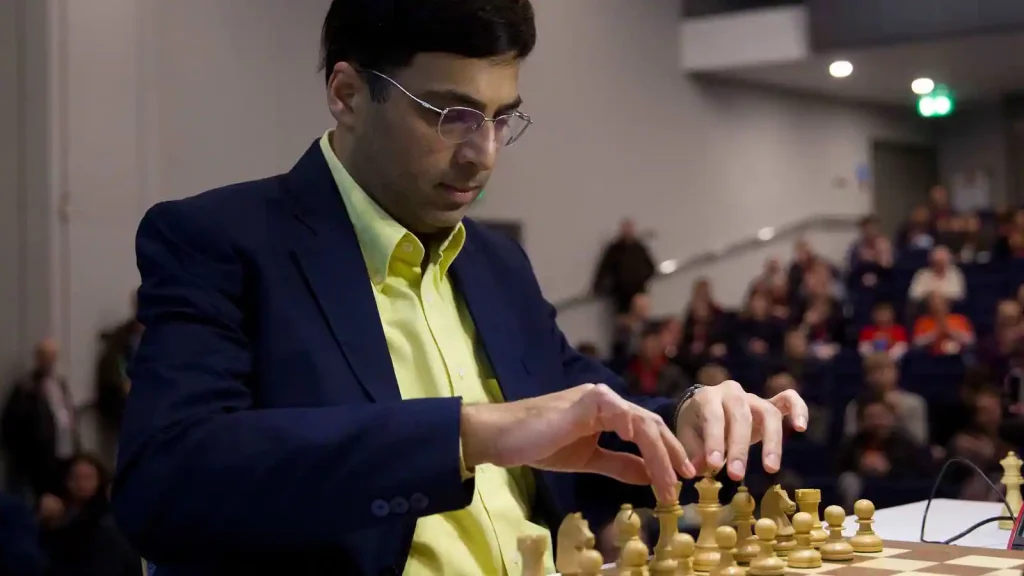 Anand is one of the great "pure" talents of the game. In his youth he could trounce strong grandmasters spending no more than 10 minutes for the whole game. It's not hard to presume his strength in faster time controls, something I could witness when he played a Super Tournament in Brazil in 2004. At least I managed to make a draw in one of my games with him. Anand took the title from Kramnik convincingly in 2008 and had to bow to the unstoppable power of Magnus Carlsen in 2013. Anand, who first earned the nickname of the "Lightning Kid" in India, is known for quick tactical calculations, which he has displayed by winning numerous "speed chess" titles. He is the Indian Chess Grandmaster.
5. Garry Kasparov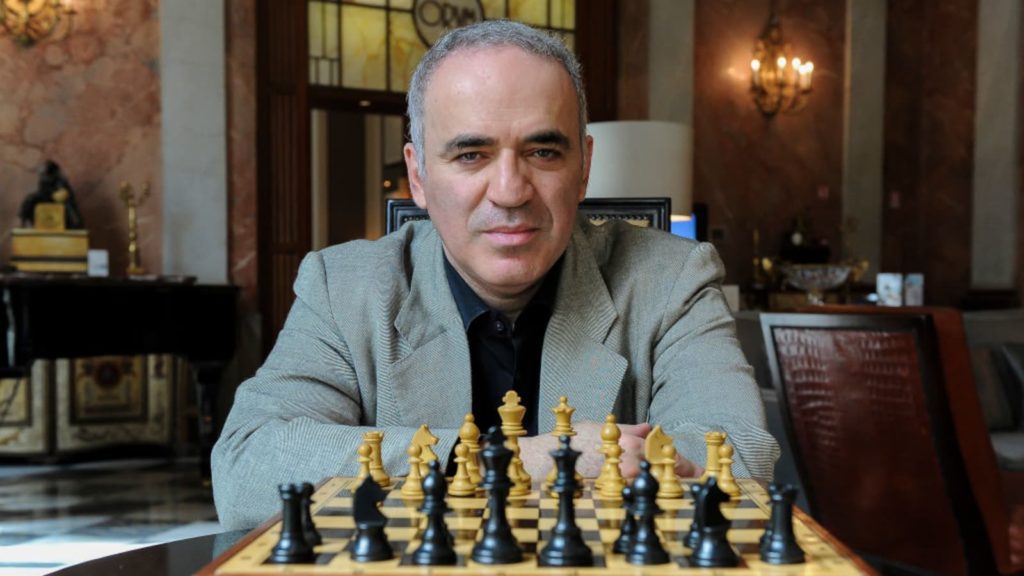 He was the player with the best opening preparation in the history of the game and made a smooth transition to the computer age. His contribution to the development of the game is well known and great enough. He showed a superior understanding of positions with material imbalances and with the initiative. Like Alekhine, he sought the most energetic solution since the first move. His games in the Najdorf, the King's Indian, the English Opening and King's Pawn in general are models even for modern standards. No other player used so many theoretical novelties. He is indeed, one of the best chess players in the world.
Also Read: The 10 best free unblocked games to play at work or school
6. Anatoly Karpov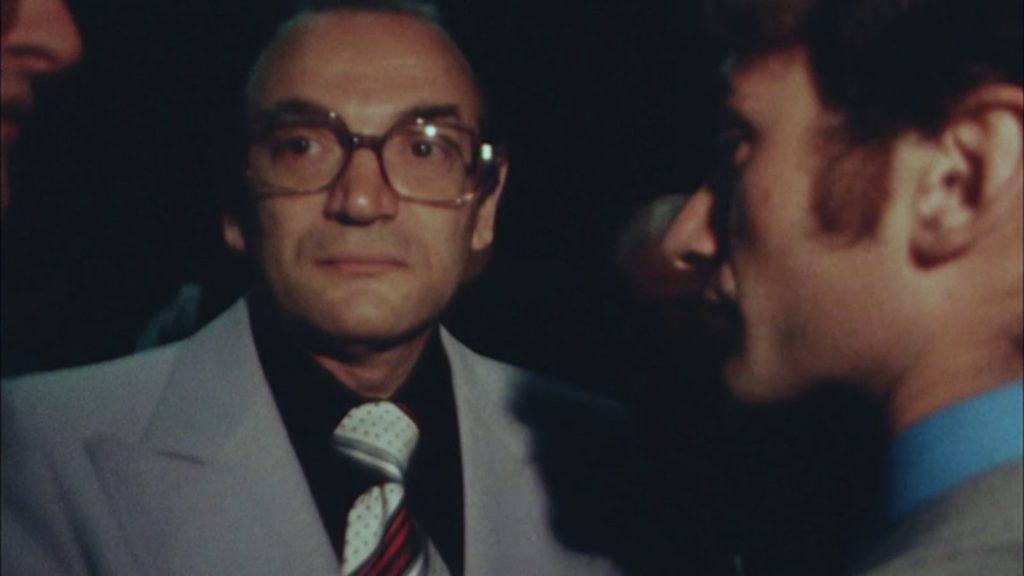 Karpov was World Champion during 10 years, from 1975 till 1985, when he lost the match to the young Kasparov in a moment that it was not very clear who was the best. He had an amazing style of play. Karpov's strangling technical play, and impeccable endgame technique have become topics for countless articles and videos. He was the supreme master of prophylaxis. And his play became stronger after he was already World Champion.
7. Alexander Alekhine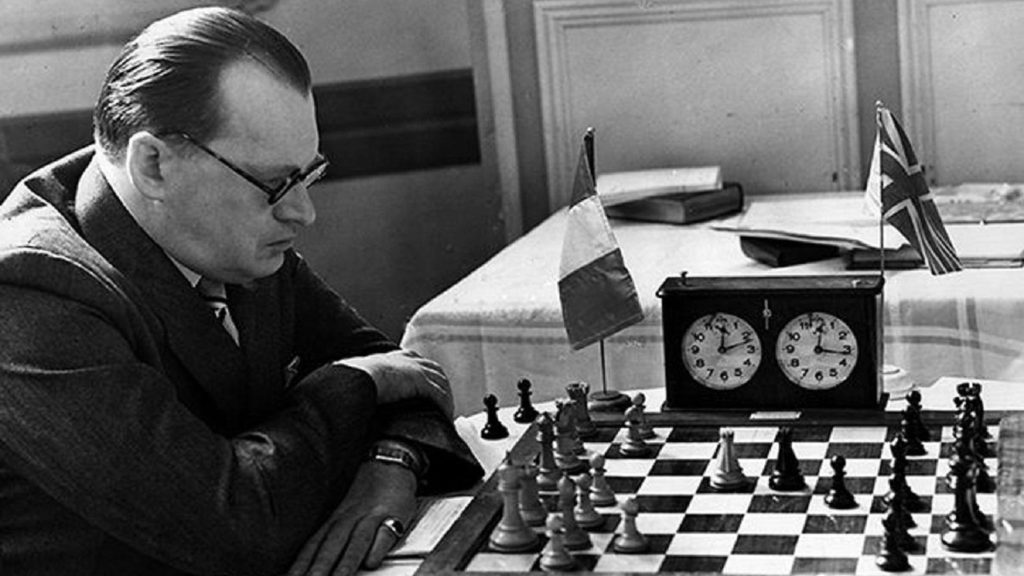 Alekhine is easily one of the greatest chess players of all time. Occupying a place on many people's top-10 best-ever lists, the fourth official world champion held the title for 17 years—second only to Emanuel Lasker. He's the only world champion to die with that distinction. Alekhine's chess brilliance extended to every aspect of the board and beyond. He's best acknowledged for his tactical prowess and ability to produce combinations in complex situations. Yet, Alekhine was superior in quiet positions and endgames as well. His influence on theory is undeniable.
Also Read: 50 Best and Motivational Basketball Quotes of All Time!
8. Judit Polgár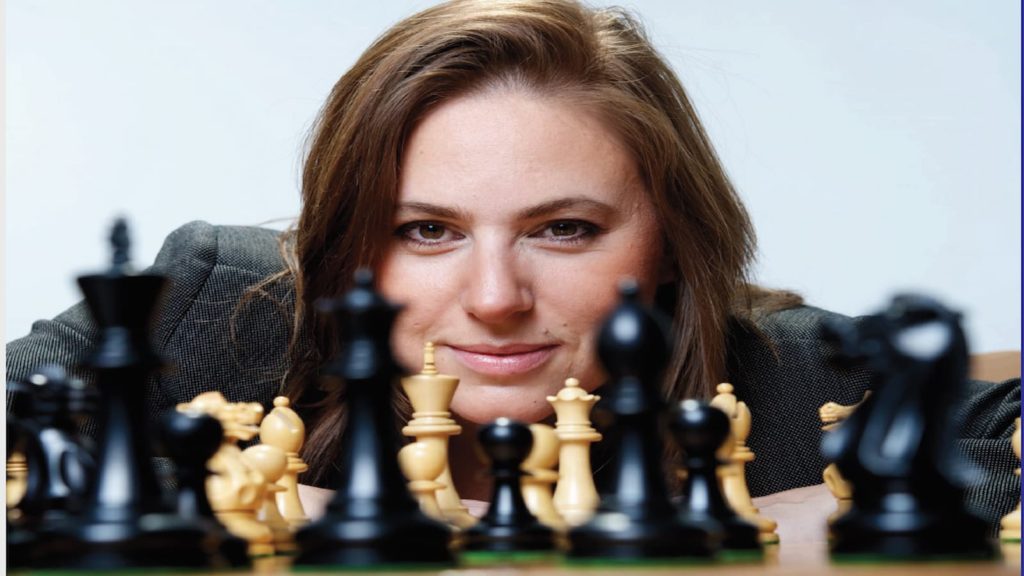 Without any doubt the strongest female chess player ever is Hungary's Judit Polgár. She defeated no fewer than 11 former world champions in her career. And, even beat Garry Kasparov in a competitive game while he was still number 1. Polgar's chess was direct, aggressive, and lightning quick. With a rock-solid positional understanding, a highly respected tactical genius, and razor-sharp instincts, Polgár was renowned for making her opponents suffer over the board.
9.Jose Raul Capablanca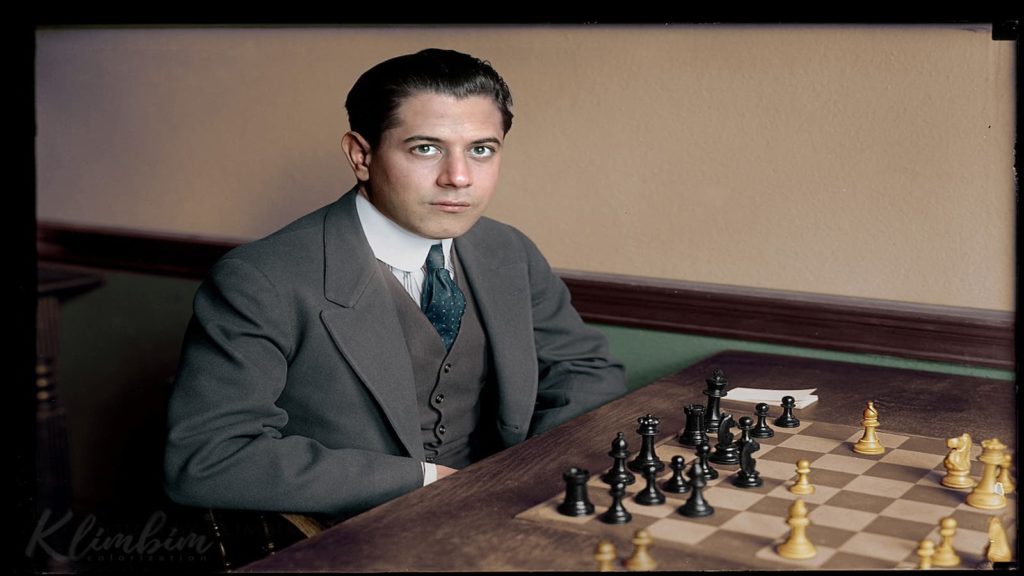 During an 8 year period spanning from 1916-1924, Capablanca did not lose a single tournament game!  His record of 40 wins and 23 draws over this period (where he also became world champion) was unprecedented. Capablanca learned to play chess when he was 4 years old. At the age of 8, he started playing at the Havana chess club. By the age of 13, he narrowly defeated the Cuban Champion, Juan Corzo, in a match. He continued to play well and progress throughout the early 1900s, before moving to New York in 1905 to attend Columbia University. Perhaps Capablanca's old rival, former World Champion Emanuel Lasker, summed it up best: "I have known many chess players, but only one chess genius: Capablanca".
10. Mikhail Tal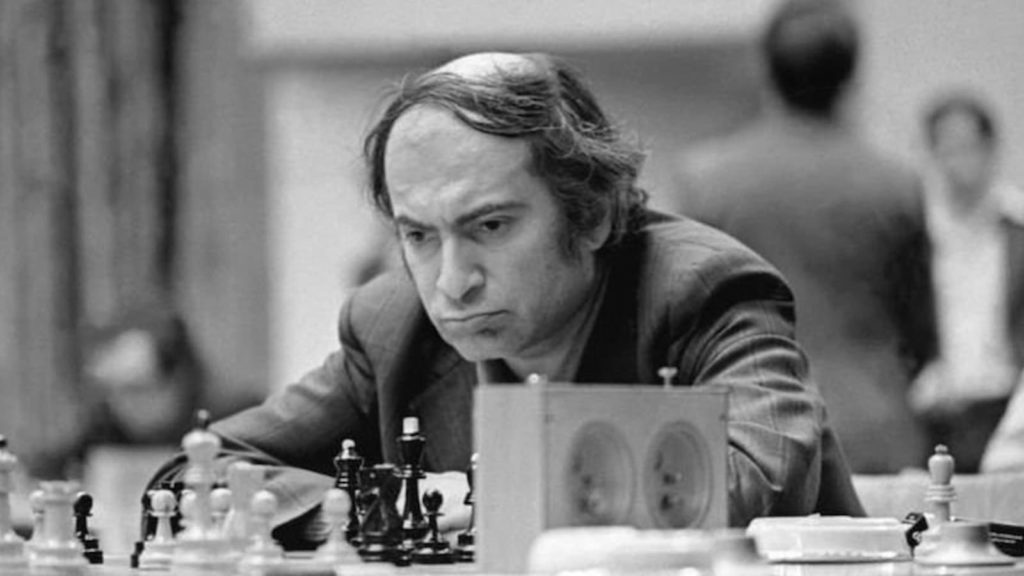 His nickname is the "Magician from Riga". Also, he was the eighth official world champion. He defeated Botvinnik in 1960 to earn the crown at the age of 23 and a half. Subsequently, he became the youngest world champion in history at the time (although this record was broken by both Kasparov and Carlsen). Known for his brilliant and unique attacking style, Tal's approach to the game has been an inspiration for attacking players for decades. One of his famous bone-chilling quotes is, "You must take your opponent into a deep dark forest where 2+2=5, and the path leading out is only wide enough for one."
Thank you for reading it. Leave us a comment if you liked it.
Do follow us on: Google News | Facebook | Instagram | Twitter | Youtube | LinkedIn
Have a good day ahead 🙂