World Chess Champion Magnus Carlsen has taken the world by surprise as he released the statement regarding his withdrawal from the Sinquefield Cup at St. Louis and accused Hans Niemann of repeated cheating.
This is the first time that Magnus Carlsen has spoken openly about the issue, accusing the American Grandmaster Hans Niemann, saying the rising star had done so more recently and more often than he previously admitted.
Here's the statement:
Why did Magnus Carlsen withdraw from Sinquefield Cup?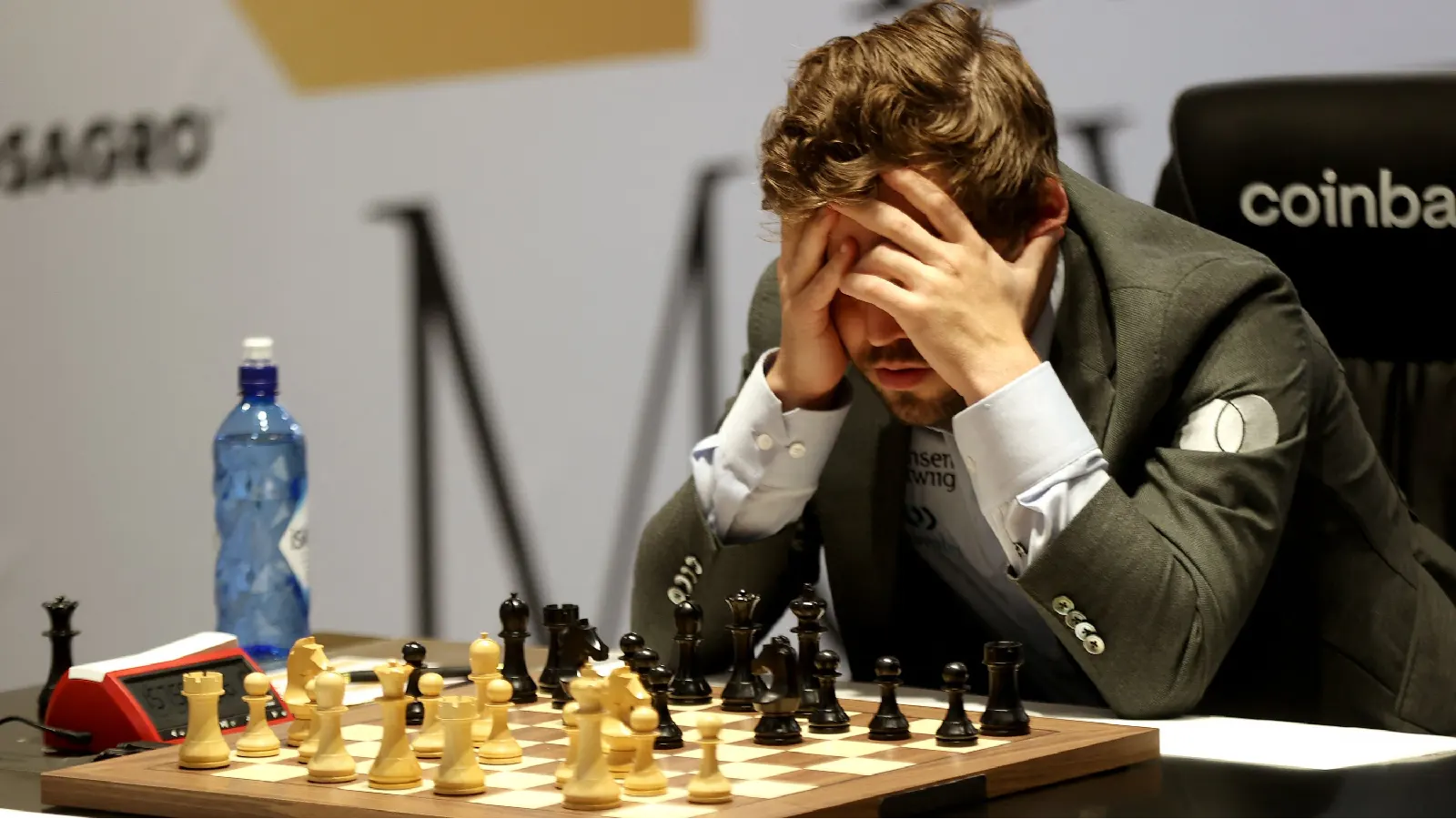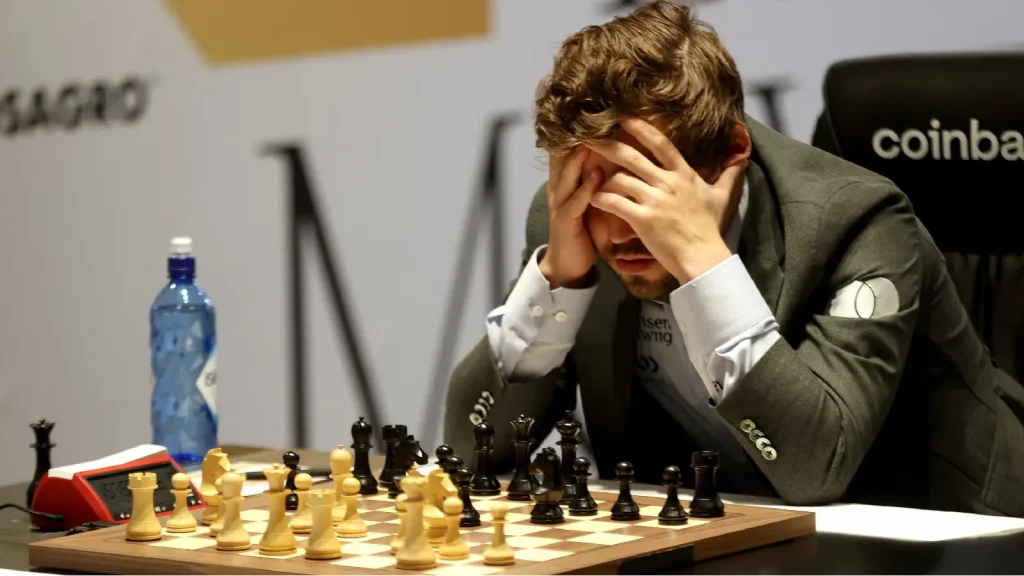 The chess world has been stunned for three weeks by the Carlsen-Niemann controversy since the five-time world champion withdrew from the Sinquefield Cup in the US after losing to US Grandmaster Hans Niemann.
Last week, the Norwegian's abrupt withdrawal from a match against Niemann in the Julius Baer Generation Cup online tournament reignited what was a burning topic already.
In a letter published on Twitter and addressed "Dear Chess World," Carlsen explained his thoughts on the matter and his future plans regarding the same:
"His (Hans Niemann) over the board progress has been unusual, and throughout our game in the Sinquefield Cup I had the impression that he wasn't tense or even fully concentrating on the game in critical positions, while outplaying me as black in a way I think only a handful of players can do."
"So far I have only been able to speak with my actions, and those actions have stated clearly that I am not willing to play chess with Niemann," Carlsen said.
Niemann has acknowledged cheating online twice, when he was 12 and 16, but says he has never cheated in a face-to-face match.
In early September, the huge chess platform chess.com banned the American for cheating on the site.
"The ball is very clearly in Han's court" – GM Nakamura on Magnus' accusations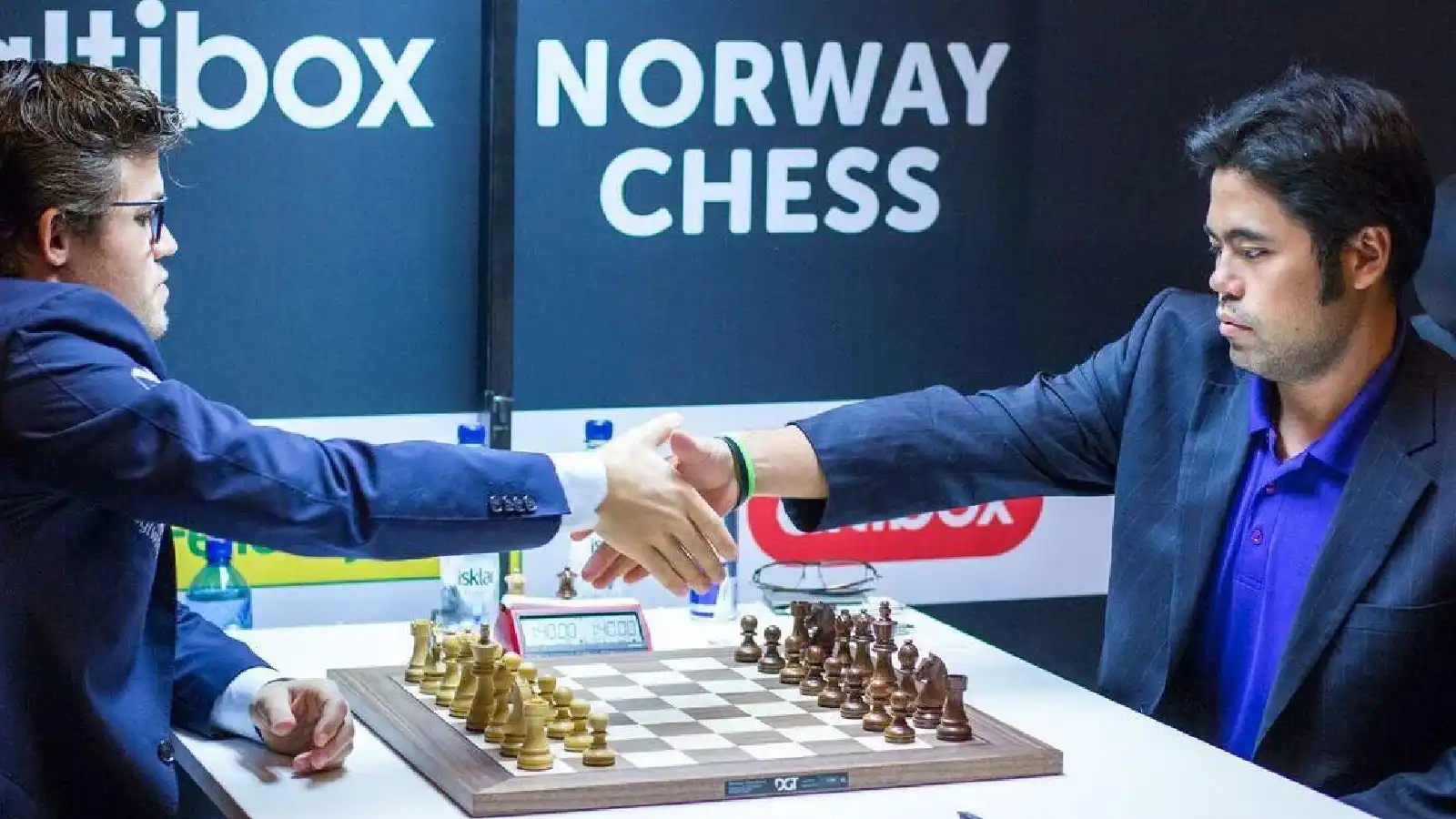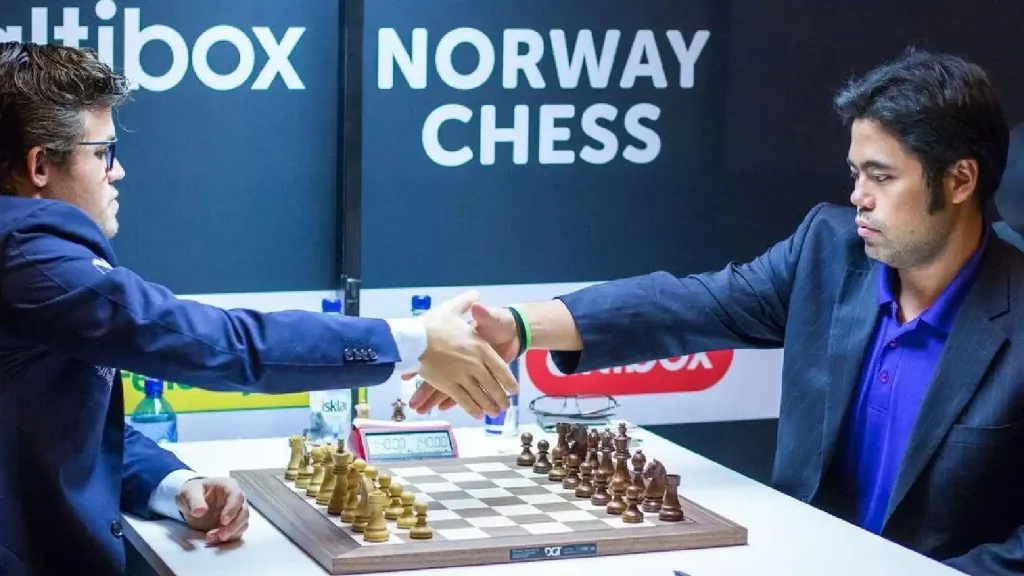 Grandmaster and the largest and the most popular Chess streamer, Hikaru Nakamura talked elaborately on the matter on his streams. Reacting to Magnus Carlsen's statement, Nakamura said:
"it is very clear now what the reality is in the situation"
"Magnus thinks Hans cheated in the game they played in the Sinquefield Cup despite what was said by the organisers… This is the mike drop moment… I would also say it is extremely clear in this letter that Magnus put out that basically, Magnus has something, who knows what he has… The ball is very clearly in Hans' court now. What will Hans do here is the big question. If Hans does not say anything… If Hans is truly innocent in all this Hans should basically come out and say show what you have," Nakamura said on his Twitch stream.
"This is a very very strong statement from Magnus."
GM Hikaru Nakamura had previously talked about the scandal as well and stated that some of Niemann's moves were far from normal human moves.
Also read: How to become a Chess Grandmaster?
Indian Chess Coach appreciates Magnus' stand
Indian Grandmaster and coach of rising star R Praggnanandhaa, RB Ramesh, said he had immense respect for Carlsen for taking a principled stand.
He tweeted about the same saying that he has 'Immense respect for the world champion for taking a principled stand on an important issue'.
Here's the tweet:
In what was a series of tweets, RB Ramesh stressed the importance of the matter and the role of FIDE to find solutions to the problem of Cheating in Chess. He hopes an enquiry will be taken up by FIDE officials to avoid a similar situation in future.
He further suggested a few measures that can or should be adopted to prevent cheating. Some of them included:
a) physically preventing gadgets (plastics/electrical/…)from entering the venue
b) jamming signals into the playing hall.
c) delay live relay d) spectators should not carry gadgets into the venue etc.
However, he did mention, although he supports the World Champions' instinct in this instance, he believes the accuser should be very responsible before making the accusation.
Also read: Top 5: Youngest Chess players to win the title of Grandmaster