Lionel Messi is an incredibly talented athlete who is considered by many to be the best football player in the world right now and the greatest of all time. Lionel Messi was born on June 24th, 1987 in Rosario, Argentina, and it was clear from a young age that he had football talent. He made his professional debut with Barcelona at the age of 17 in 2004. At just 22 years old, he won his first Ballon d'Or and he also won the FIFA World Player of the Year by record voting margins. He is the only player to have won 7 FIFA Ballon d'Or awards. Leo is also Barcelona's and Argentina's all-time leading goal scorer. However, there are numerous unknown facts regarding Lionel Messi that few people are aware of. Let's have a look at some Unknown Facts About Lionel Messi :
Unknown Facts About Lionel Messi :
1. Medical Condition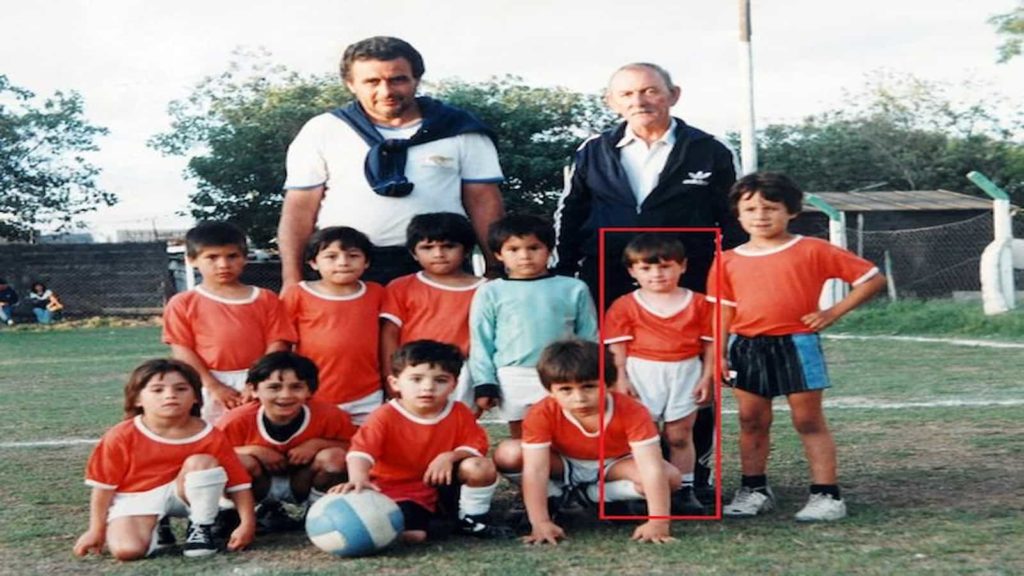 As a child, Messi suffered from growth hormone deficiency. When Messi was a child he had clear natural football ability but he also suffered from growth hormone deficiency which was discovered when he was 11 years old. The deficiency limited his growth and caused other health complications. He had to start treatments which consisted of daily injections in each leg over a period of three years. During this time he remembers being the smallest on the football field but he says this made him more agile and quicker.
2. 1st FC Barcelona Contract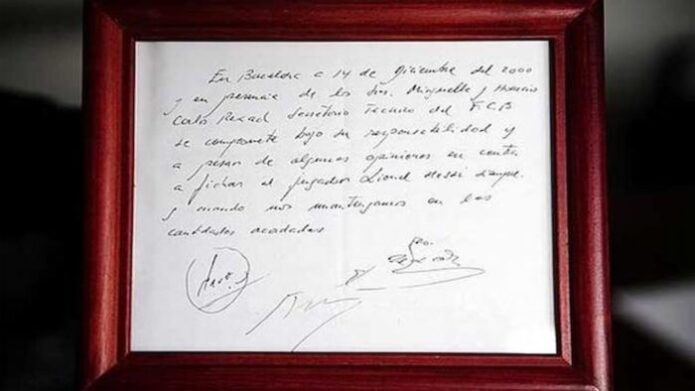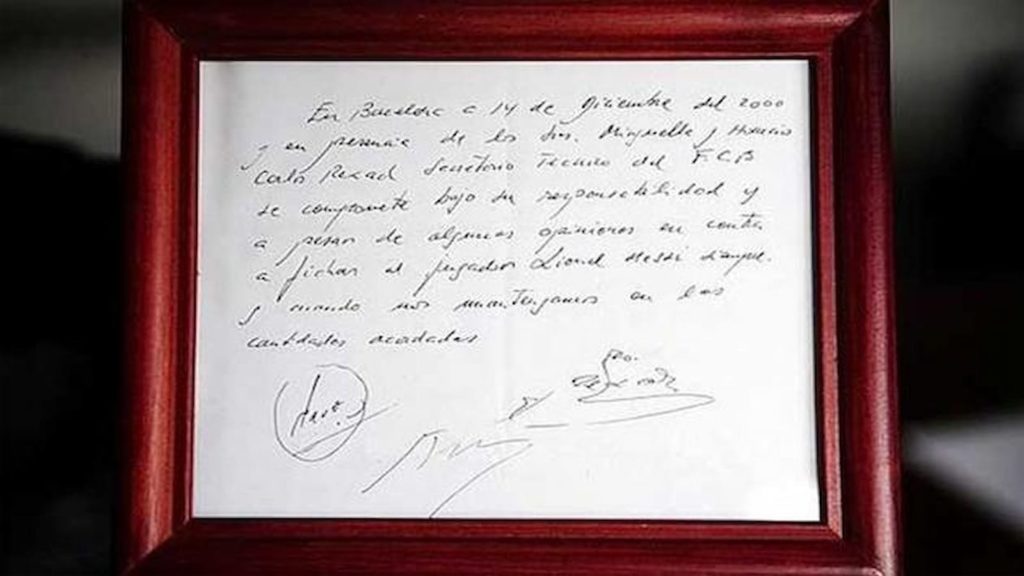 His first contract was written on a napkin. When Leo was 13 years old, he had a trial with Barcelona and Barcelona's technical secretary, Carlos Rexach, wanted to sign him immediately, but there was some hesitation by the board of directors because it wasn't common to sign a player such as Leo at such a young age. A few months later, Carlos was desperate to not miss out on signing the gifted football star while at a meeting with his parents, so he wrote up a contract on the nearest available material, which happened to be a napkin. The napkin was then framed and exhibited at Messi's lawyer's office.
3. Messi's Mansion in Spain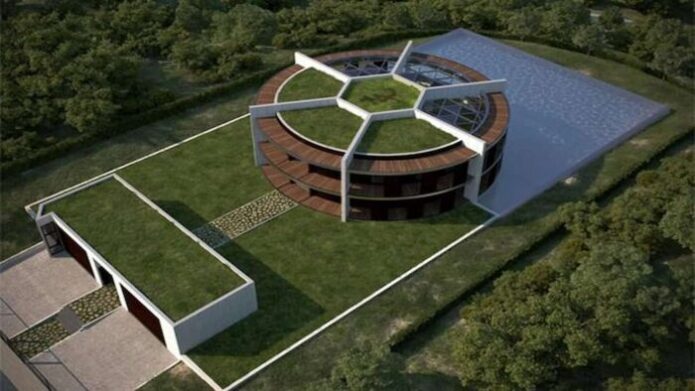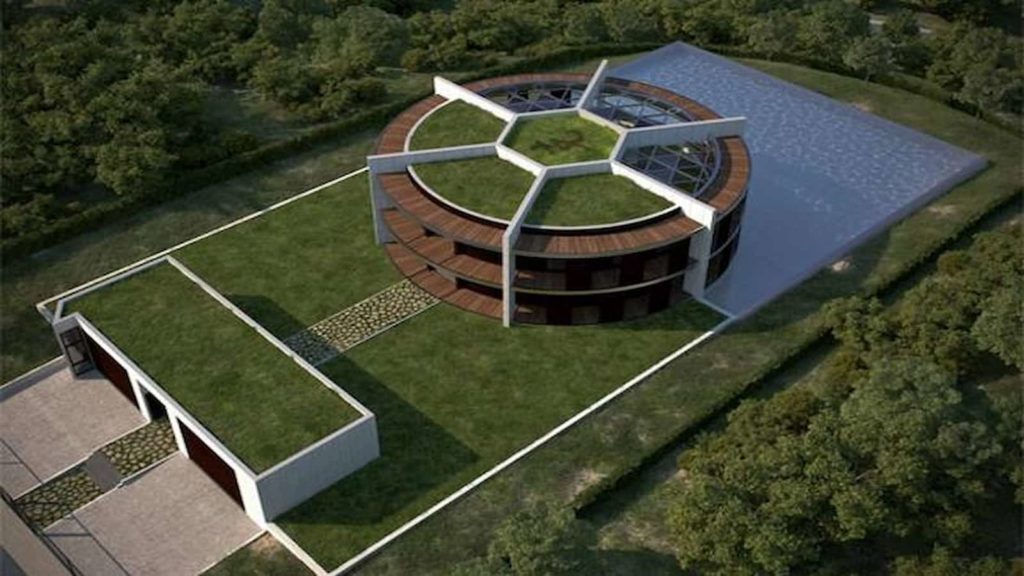 His estate in Spain was built in the shape of a football pitch. Messi hired architect Luis Garrido to design his estate to look like a football on a field. The house was named the "1-0 eco house" and it cost 7 million euros, or over 8 million US dollars, to design and build. The house is located outside the city of Barcelona and overlooks the Catalan mountains. The mansion is in the shape of a round football and is built on land shaped like a football field. From an aerial view, the house, along with the number one-shaped structure on the property, also made out his jersey number (10).
Also see: Lionel Messi Net Worth: PSG Earnings, Income, Car, Assets, Property and Brands Endorsements
4. Tribute to His Grandmother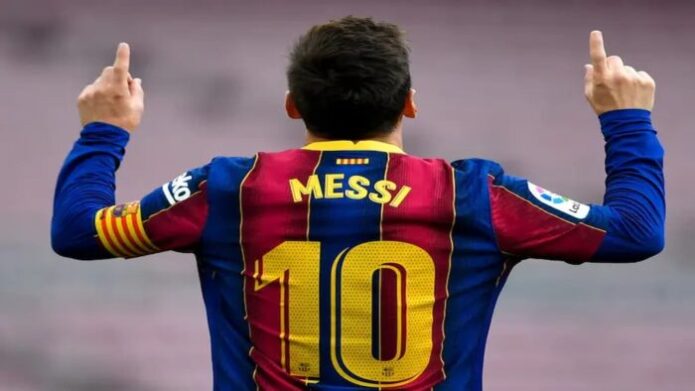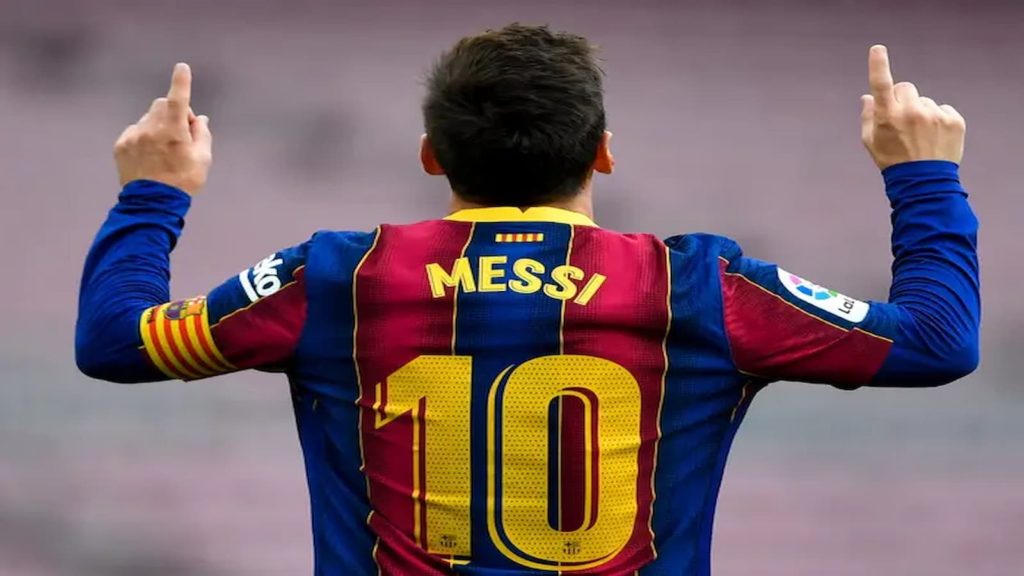 You've almost certainly seen Lionel Messi score hundreds of goals. As a result, you've surely observed that once Messi scores, his arms, and eyes naturally point up to the heavens, as if he's praying. In fact, he is dedicating all of his achievements to his grandmother, Celia Olivera Cuccittini, as a tribute.
From a young age, his maternal grandmother, Celia, was Leo's biggest supporter. From the time he started playing football at the age of four, she accompanied him to all of his practices and matches. When she passed away when Leo was 10, he was greatly affected by her death. As a memorial to his grandma, he still raises his head and points to the sky.
5. Gold Replica of His Left Foot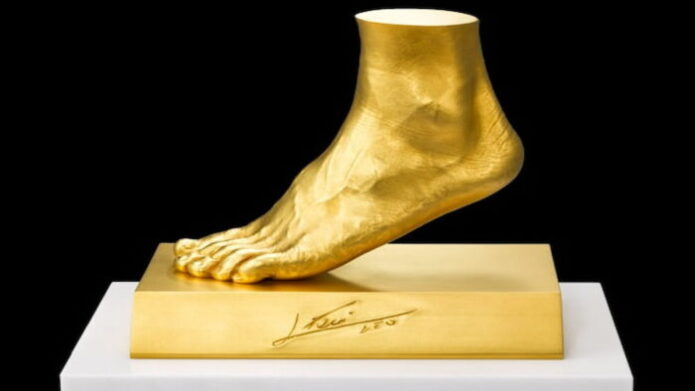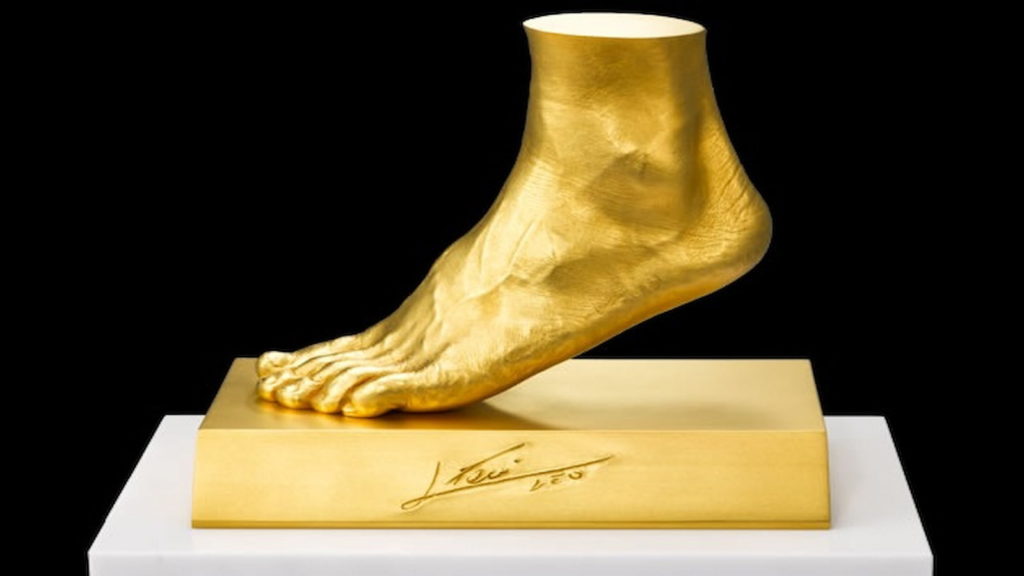 Another one of many unknown facts about Lionel Messi is that a solid gold replica of his left foot was sold for 5.25 million dollars in 2013. Lionel Messi's left foot was recreated in solid gold by a Tokyo jewellery shop. Ginza Tanaka produced the artwork, which is constructed of 25 kg of solid gold. With a price tag of $5.25 million, the foot was placed up for sale. The purchaser is unknown, but part of the proceeds went to Messi's charitable foundation, while another part went to support children who were victims of the 2011 Japanese earthquake and tsunami.
Also see: Who won most Ballon D'or: Messi or Ronaldo
6. A Match Made in Heaven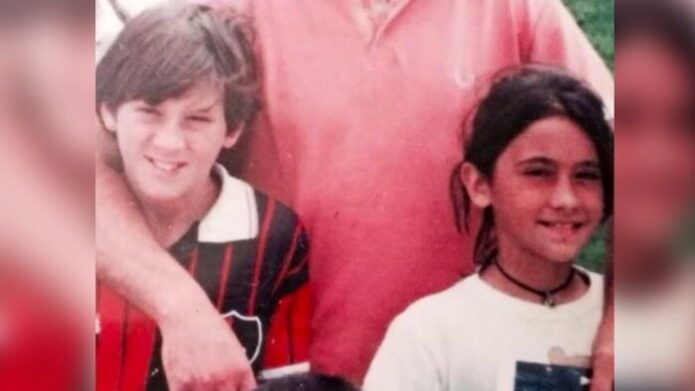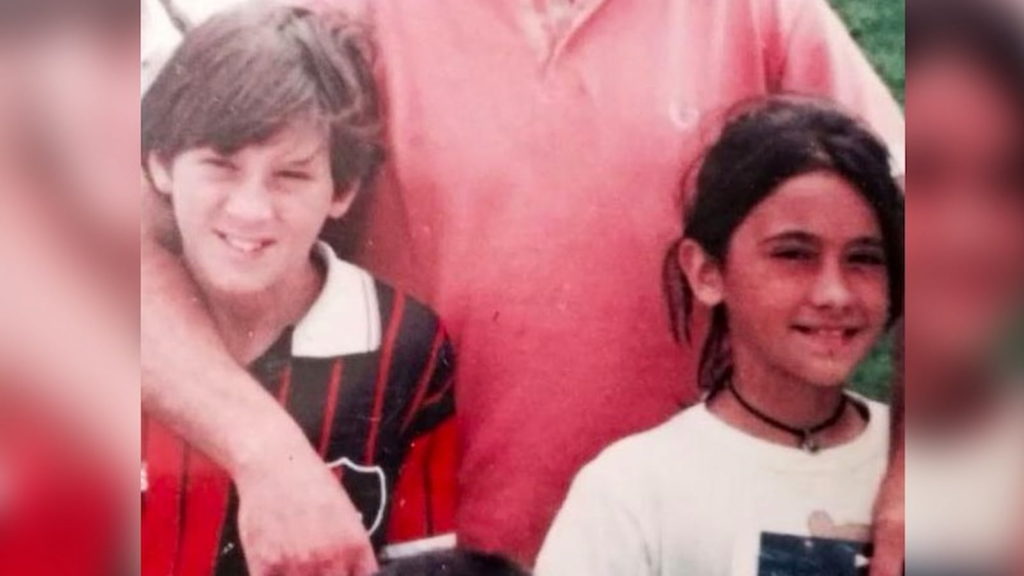 Messi met his future wife Antonela Roccuzzo when he was just five years old. She is the cousin of his childhood friend Lucas Scaglia who is also a football player. He and Antonela remained friends throughout their young lives but tragedy brought them closer together when Messi returned to his hometown to console Antonela after her friend died in a car accident in 2007. They began secretly dating in 2008 and went public with the relationship in 2009.
In June of 2017, they finally got married. The marriage was at a luxury hotel named City Center Rosario in their hometown of Rosario, Argentina, with about 260 guests, including many football players and the singer Shakira, in attendance. There were also 450 police officers hired to provide security.
7. Two GOATS in One Commercial
In 2013, the advertisement was posted on YouTube. The video depicts the world's most famous football and basketball players engaged in a funny selfie competition while traveling around the globe. The famous airline's slogan, 'flying to more countries than any other airline,' is perfectly represented by Leo and Kobe. Later, YouTube called this advertisement the ad of the decade.
Bryant was a well-known Barcelona supporter. Since the 2000s, he has paid several visits to the club's training center and posed in Barca shirts.
8. Messi's Philanthropy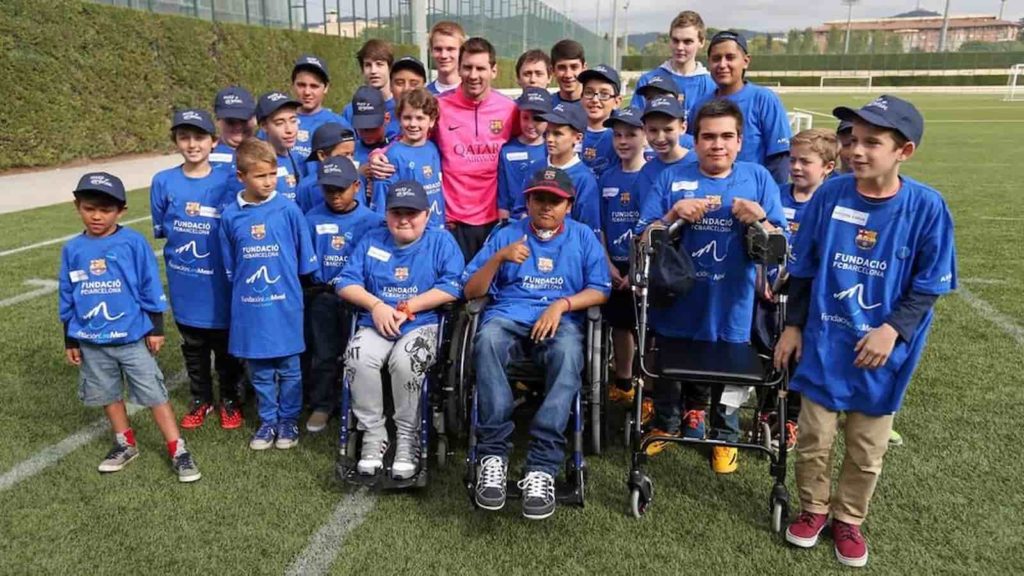 He established a charitable organisation in 2007. After Messi took a trip to visit terminally ill children in a hospital in Boston, Massachusetts, he felt like he needed to do more to give back to the community and help children. In particular, this led him to found the Leo Messi Foundation, which focuses on giving children access to health care, education, and sports. He has also been involved in other charitable efforts, including financially supporting a football club in the neighborhood where he grew up and purchasing a new gymnasium and dormitory for his boyhood football club, Newell's Old Boys.
9. Tattoos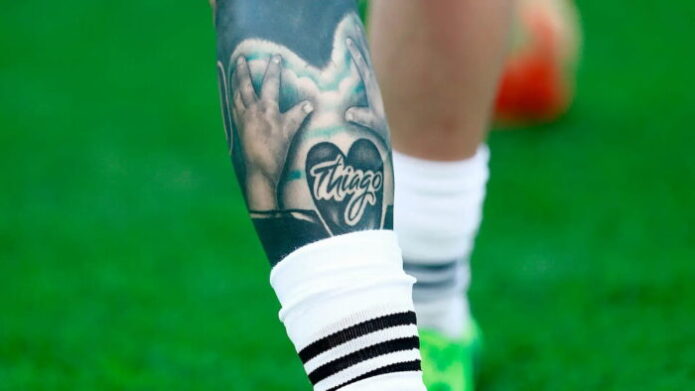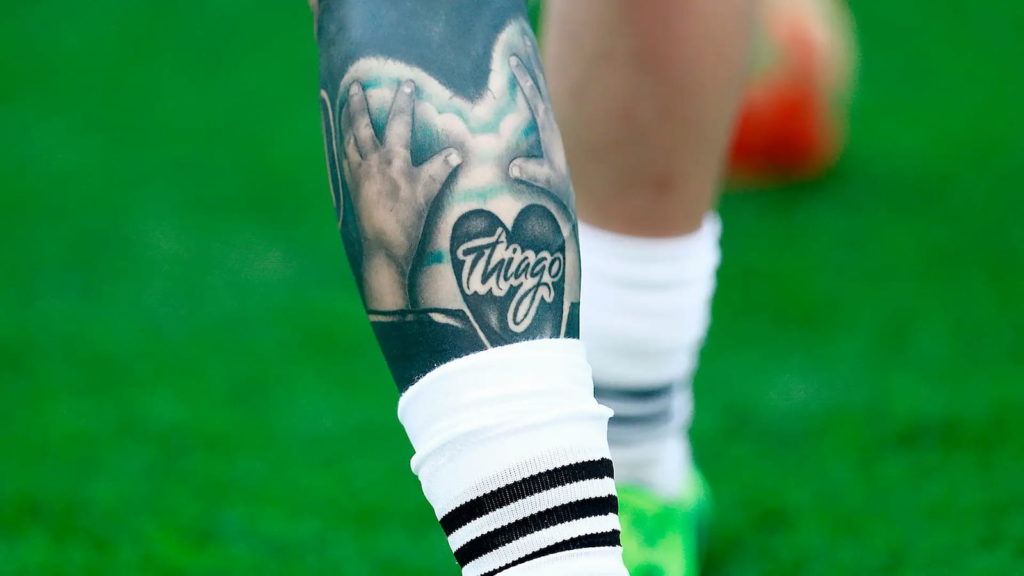 Over the years, the Argentine added to his ink, with family serving as a central theme in the tattoos. On Messi's left leg, he has a tattoo of his son Thiago's hands on his calf, as well as the number 10—which he wears for both club and country—and a football on his shin.
In 2018, Messi started writing the names and birthdates of his three sons, Thiago, Mateo, and Ciro, on his right leg just above the ankle.
Also, he and his wife got matching tattoos to celebrate their marriage. Prior to the marriage ceremony, the couple got matching tattoos on their ring fingers. The tattoo included their wedding date in roman numerals, which Antonela showed off on her Instagram after the ceremony.
10. The King of El Clasico
El Clásico is perhaps the most watched sporting event in the world. Millions of people tune in to see Real Madrid and Barcelona battle it out. Messi has racked up a few Clásico records since his debut appearance versus Madrid on November 19, 2005 – a Ronaldinho-inspired 3-0 Barça win at the Bernabéu that is best remembered for the home fans' acclaim for the Brazilian.
He scored his first goal against Los Blancos when he was only 19 years old, in a stunning hat-trick performance. He remained a menace for Madrid from then on, developing into one of the most formidable players in the world.
With 26 goals, Lionel Messi leads Cristiano Ronaldo and the legendary Alfredo Di Stéfano (both with 18 Clasico goals) in El Clasico history. In addition, the 34-year-old has the most assists (14) in Clasico history. He also shares the record for the most El Clasico appearances with his current teammate Sergio Ramos (45 appearances each).
Also see: List of 14 unbreakable records of Lionel Messi in Football History