The greatest rivalry in world football is settled between Lionel Messi and Cristiano Ronaldo as both are now level in terms of international honors.
Lionel Messi and Cristiano Ronaldo have dominated the game sharing 11 Ballon d'Or between both of them. There is no other rivalry greater than these two who have pushed each other to become great in world football.
We have a look at how many Ballon d'Or both the players have won and in which year, scoring how many goals. Both the players have had exceptional careers scoring so many goals. They set many records on their way to becoming the greatest ever.
Ballon d'Or comparison: Messi and Ronaldo
Lionel Messi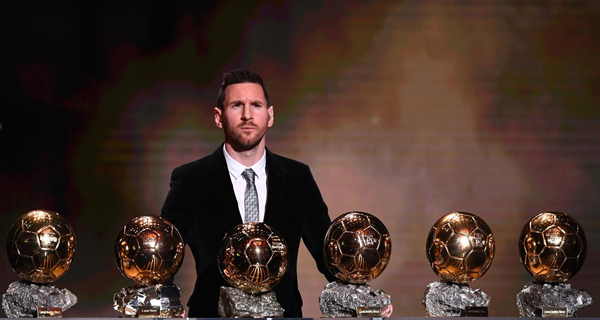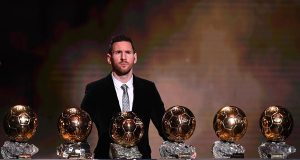 34-year-old Argentine forward Lionel Messi just silenced his critics who always said that he has not won anything major with his country. He guided Argentina to Copa America glory and has proved to the world that he is the Greatest player of all time.
Ballon d'Or-(2009, 2010, 2011, 2012, 2015, 2019)
Lionel Messi has won the Ballon d'Or for a record 6 times a feat. No other player has been able to achieve in his footballing career, not even Cristiano Ronaldo can get near him. He won his first Ballon d'Or when he was 22 years old. He scored 47 goals in 53 appearances in all competitions for Barcelona in 2009.
Messi started dominating the football world after that winning three more consecutive Ballon d'Or for his wonderful performances for both club and country. In those 3 seasons, he scored a total of 186 goals for Barcelona in just 165 appearances in all competitions.
Also Read: Real Madrid in hurdle: La Liga reduces wage bill by £150million
In 2015, Barcelona and Lionel Messi won the treble again. Messi contributed 58 goals in 57 appearances in all competitions securing his fifth Ballon d'Or after a wonderful season. His final Ballon d'Or came in 2019 where he finished above Dutch defender Van Djik and Cristiano Ronaldo who was third in the race.
Time and time again he has proved that he is the greatest player of all time. He guided Argentina to their fifteenth Copa America title. In 2015 and 2016, they proceeded to the final, only to lose to Chile in a penalty shoot-out on both occasions, even though they have never once lost to Chile over regular time in tournament history (28 matches).
Cristiano Ronaldo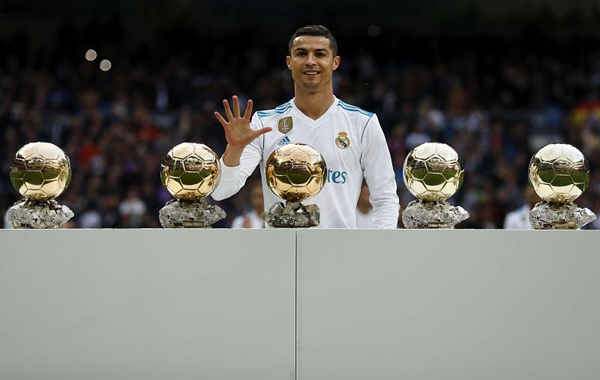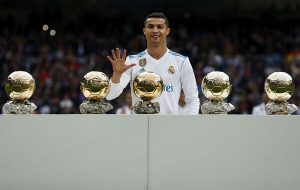 36-year-old Cristiano Ronaldo has proved that he is the ultimate goal-scorer in world football. He has so many individual records and always striving to be better than the rest. He has established himself as one of the greatest players on this planet. Ronaldo has scored more than 800 goals in 1109 appearances in all competitions for club and country.
Ballon d'Or-(2008, 2013, 2014, 2016, 2017)
Ronaldo got his first Ballon d'Or in 2008 while playing his final season for Manchester United. He scored 26 goals in 53 appearances in all competitions after missing out 10 weeks due to an ankle injury. He subsequently became United's first Ballon d'Or winner since George Best in 1968, and the first Premier League player to be named the FIFA World Player of the Year.
His second Ballon d'Or had to wait for a few years as Messi was at a peak of his career and made life very difficult for Ronaldo who made the move from Manchester United to Real Madrid. In 2013, he won his second Ballon d'Or scoring 51 goals in 47 appearances in all competitions.
In 2014, Ronaldo received a second successive FIFA Ballon d'Or, joining Johan Cruyff, Michel Platini, and Marco van Basten as a three-time Ballon d'Or winner. He scored 61 goals in 54 appearances in all competitions for Real Madrid.
In 2016, Cristiano Ronaldo won the UEFA Champions League with Real Madrid. He was the top scorer in the competition. In the same year guided Portugal to EURO 2016 glory. He was injured in the final match of the tournament. He won his fourth Ballon d'Or that year scoring 51 goals in 48 appearances in all competitions.
Ronaldo won his final Ballon d'Or in 2017. There, he guided Real Madrid to their second consecutive UEFA Champions League title. He scored 44 goals in 44 appearances in all competitions becoming the top goal scorer in the history of the tournament. He left Madrid at the end of 2018 becoming their top goal-scorer.