Know everything about the opening day fixture of the Premier League where newly promoted Brentford FC defeat Arsenal pretty comfortably.
Mikel Arteta's side was struggling to get into a rhythm at the Brentford Community Stadium against the newly-promoted side Brentford FC who began their Premier League campaign with a win over the London outfits. Meanwhile, Arsenal's defensive woes continue even after the arrival of Ben White as the Gunners conceded 2 goals.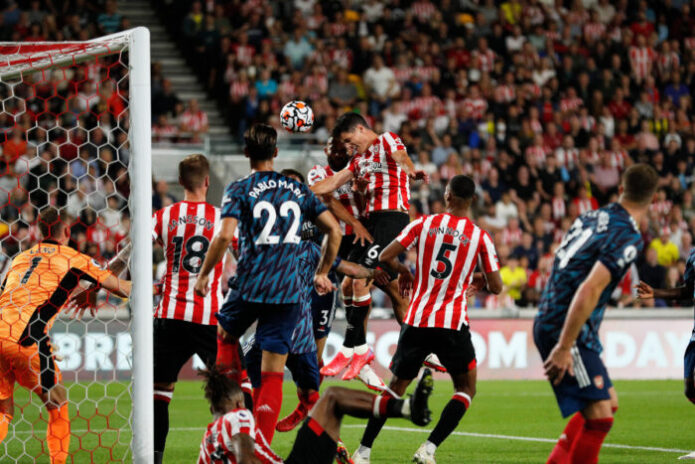 On the other hand, Brentford FC played exceptionally well considering it was their first Premier League game and against very strong opposition, they were really good in terms of creating goalscoring chances which troubled the struggling defense of the Gunners.
Mathew Bayhem the owner of Brentford FC helped the team secure promotion to the Premier League by investing money into the club and bringing in underrated players from other clubs. Subsequently, they have a very low budget as compared to big clubs like City, Chelsea, and United. But, are really making the most of everything that has been in their way.
ALSO READ: Transfer News 2021-22: Real Madrid Working For Kylian Mbappe Who Wants Santiago Bernabeu
Premier League Match Review: Brentford Thrash Arsenal by 2-0 at Brentford Community Stadium
Brentford FC have climbed to the sixth position in the Premier League table because of their extraordinary performance against the London outfits. Meanwhile, Gunners find themselves just above the relegation zone with an opening day defeat against the newly-promoted side.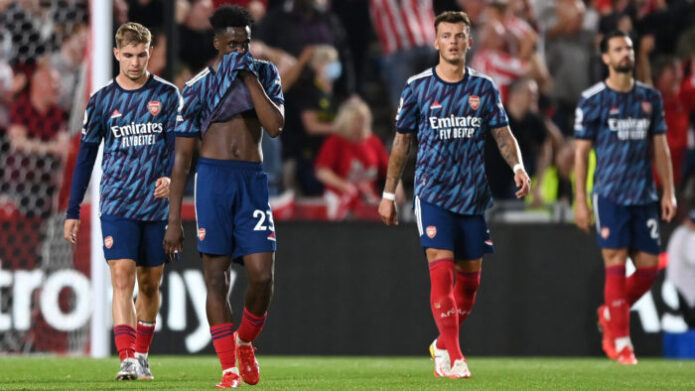 Brentford Vs Arsenal Match Report
Brentford began the match with a lot of conviction and determination. They were not allowing their opponents any chance to settle at the full-packed Brentford Community Stadium. The fans were screaming on top of their voices. Meanwhile, Brentford opened to scoring with Sergi Canós in the first half of the game unsettling the nerves of their opponent. They were in shock after conceding the first goal.
However, the second goal increased the humiliation for the Gunners. They were caught in the second half by a long throw-in which was converted by C. Nørgaard in the 73rd minute of the match. Mikel Arteta was pissed off with the performance of his team and will be looking to bounce back at the London Derby at Emirates Stadium.
Meanwhile, Brentford will travel to Selhurst Park to face Crystal Palace in search of their next Premier League points.
ALSO READ: Premier League Transfer News 2021-22: Manchester City Lineup €150Million Bid For Harry Kane
Thank you for visiting TheSportsLite.com
Have a good day ahead