Every sport has one such player who has earned themself a legendary status by constant excellence and success. In football, that player is Cristiano Ronaldo. He is that one player, a team can always count on turning around the game and lead them to winning ways. We have seen Cr7 dominate the pitch for many years. Although he does not mix his professional and personal life, we know a lot about him due to his strong social media presence. However, there are a lot of unknown facts about Cristiano Ronaldo that many do not know. Let us have a look at them:
Unknown Facts About Cristiano Ronaldo :
1. Family background and his name
Ronaldo's full name is Cristiano Ronaldo dos Santos Aveiro. The interesting thing is that he was named after Ronald Reagan, former U.S President who was greatly admired by Ronaldo's father. His father Jose who worked as a gardener died of an alcohol related condition when Cristiano was 20. While his mother Dolores worked as a cook and cleaner to provide for the family. Ronaldo is the youngest between his three siblings.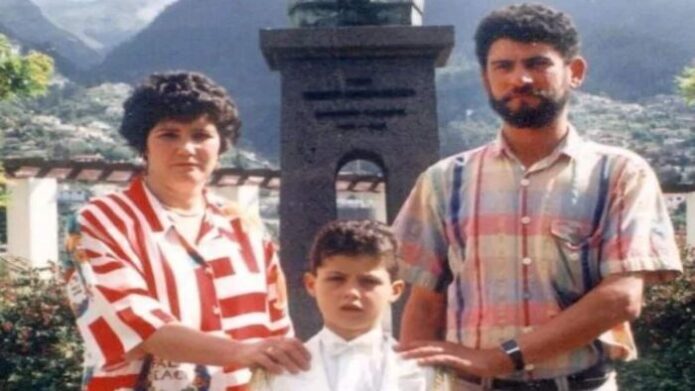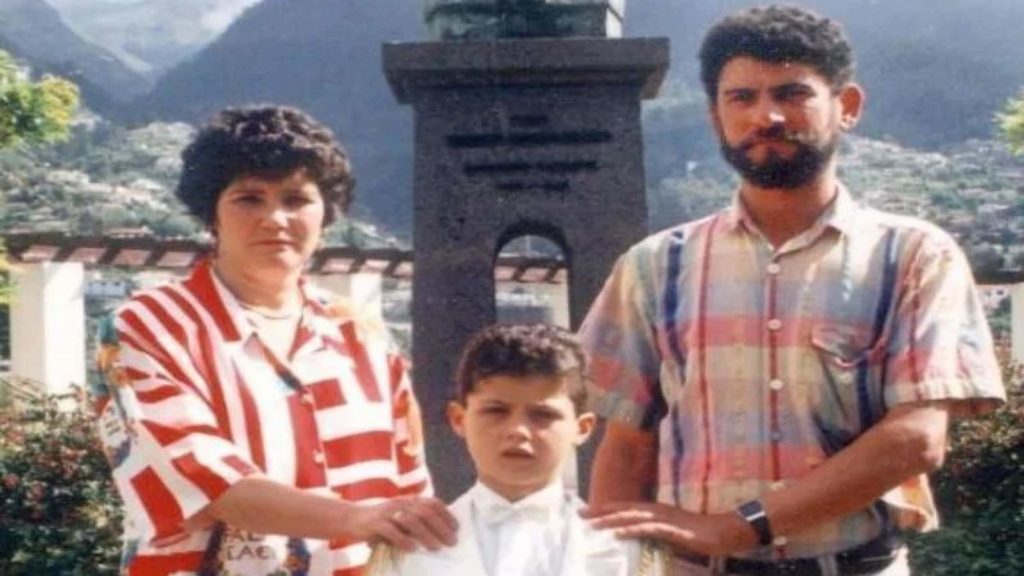 2. Nickname
Our star player did not have very catchy nicknames growing up. However, his mother used to call him 'Crybaby' because he used to start crying when his friends failed to score a goal when he passed the ball to them. He would also cry on any little inconvenience that took place on the field. He was also called 'Little bee' because he was as quick as a bee while playing football. His speed still remains unmatchable to this date.
3. Medical condition
Cristiano was diagnosed with a racing heart condition that almost forced him into hanging up his boots. He was only 15 when he went through a laser heart surgery where his cardiac pathways were cauterised into one altering his resting heart rate. Luckily, the operation was successful and he was released same day from the hospital. He then recovered and returned to the pitch to resume his training only a few days later.
Read More: Cristiano Ronaldo Net Worth, Salary And Endorsements – Income, Car, Assets, Property, Brands Endorsements
4. Expelled from school
The Portuguese footballer was expelled from school at the age of 14 for throwing a chair at his teacher. Ronaldo claimed he had disrespected him. This became a great turning point in his life since his mother then encouraged him to focus entirely on football and make it big.
5. Workout routine
Success comes from great discipline and consistency. Ronaldo spends up to five days at the gym in a week, apart from his usual football training. Besides, His body fat is only about 10 percent which makes him an amazing athlete. All his hardwork sure reflects in his abs and ripped body.
6. No tattoos
Cristiano does not have any tattoos unlike most footballers as he is a regular blood donor. According to the guidelines of Red Cross, one is not eligible to donate blood until four months of getting inked. He also stays away from alcohol and tobacco to remain fit.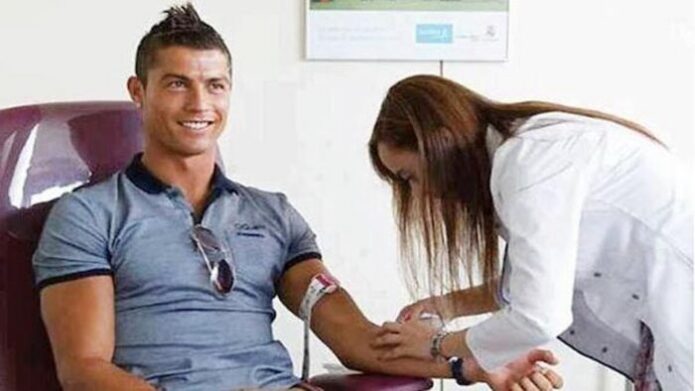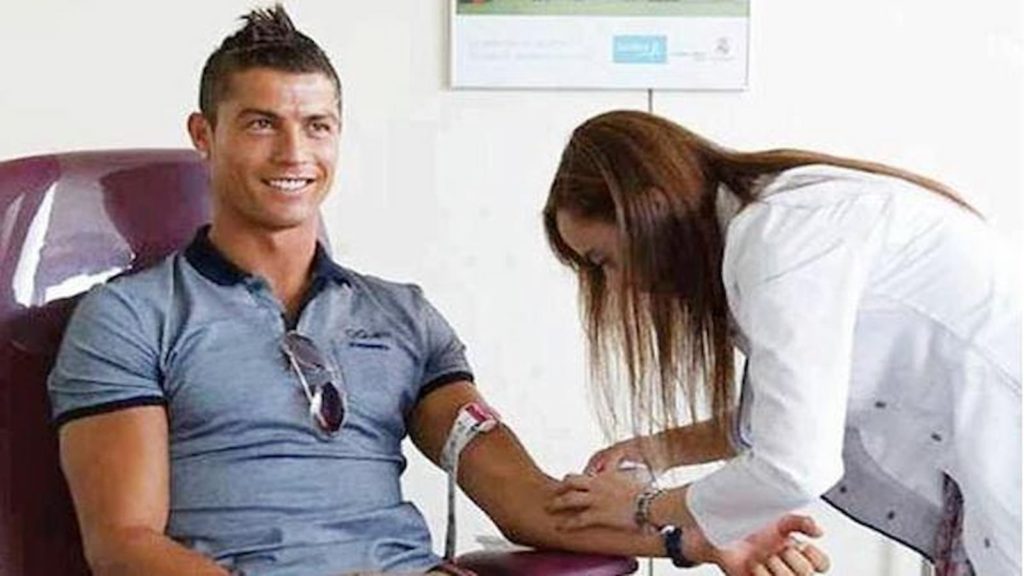 Also Read: Cristiano Ronaldo's Girlfriend | Check Out Who Is The Girlfriend Of The Portuguese Star
7. Philanthrophic at heart
Ronaldo is a great contributor to charity and social causes. In 2012, he sold his golden boot to fund schools for children in Gaza. He also donated £100,000 to the hospital in madeira that saved his mother from cancer to build a cancer center. Besides, Ronaldo also joined FIFA's "11 for Health" programme to raise awareness among kids to stay clear of drug addiction, HIV, malaria and obesity. Cristiano was also named World's most charitable sportsperson in 2015 after he donated £5 million to provide relief in Nepal earthquake.
8. Highest paid footballer
Ronaldo regained his position of being the World's highest paid footballer after Manchester united resigned him in 2021. He replaced Lionel Messi in the list released by Forbes. Besides, he is set to make $125m (Rs 92 crores approx) and an additional $70m (Rs 51 crores approx) from his salary and bonuses. Also, His net worth is estimated to be around $500 million as of 2021.
9. Cr7 museum
The Portuguese star has a museum in Funchal, Portugal dedicated to his life achievements. The Museu CR7 contains all his rare photos, trophies, medals, awards that he has won over the years. It is the best way to remember his legacy. The Madeira Airport was also renamed as Cristiano Ronaldo International Airport after triumph at Euro 2016.
10. Most followed person
Ronaldo is very popular on social media. He has 385 million followers on Instagram and 150 million followers on Facebook making him the most followed person on social media.
Read More: 6th Aug In Football History: The Interesting Story About How United Found Cristiano Ronaldo In A Friendly Match
11. Sociology course about him
Another unknown fact about Ronaldo is that the University of British Columbia in Canada has a sociology course that educates students about his career and lifestyle.
12. Jumping power
Cristiano jumps at a speed of a cheetah. Yes! You read that right. He generates 5G of G-force on take-off which is similar to that of a Cheetah. This enables him to reach great heights helping him to score headers. Moreover, His free-kick is of 130 km per hour similar to that of a horse.
13. Waxwork and Statue
Cristiano is only the fourth footballer after Steven Gerrard, Pele and David Beckham to be represented as a waxwork at Madame Tussauds London. Besides, A bronze statue of Ronaldo was also established in Goa, India to encourage the youth to take up the sport.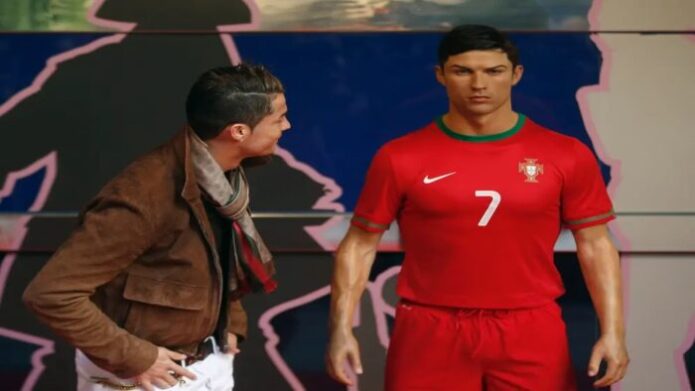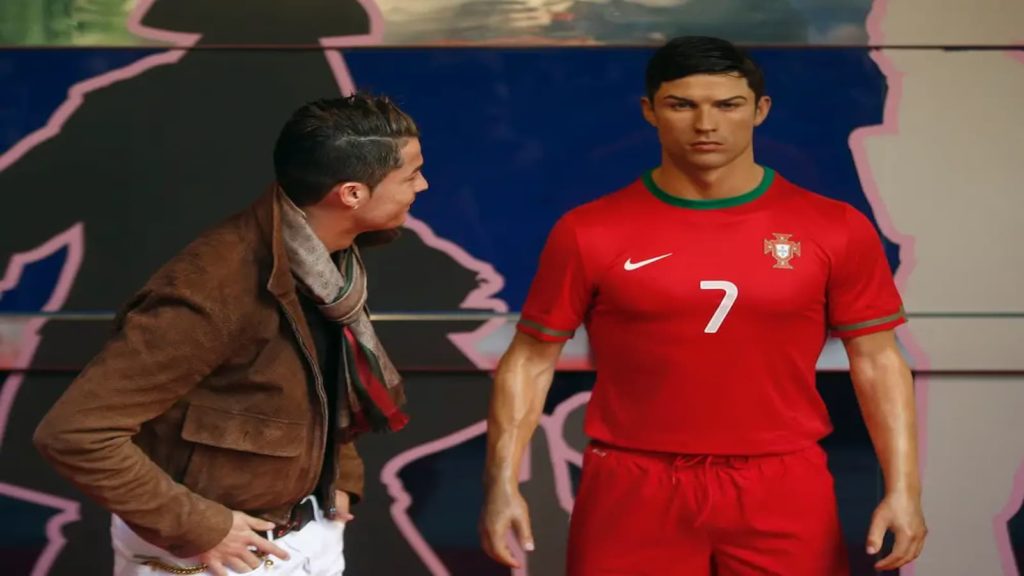 Also Read: Top 5 Highest Paid English Premier League Players.
14. World of the year honour
There are many unknown facts about Cristiano Ronaldo. Not many people know that in 2008, the Portuguese star scored a surprising number of 42 goals in a season which earned him the FIFA World of the year honour.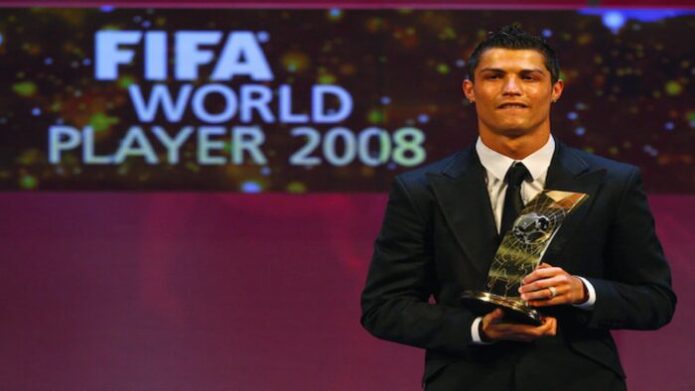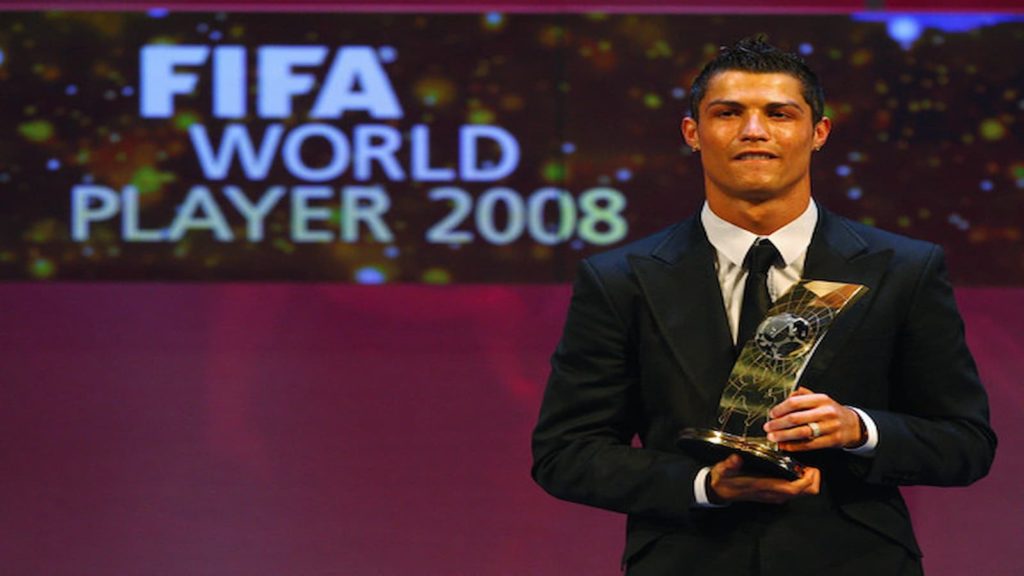 15. Football Records
Apart from winning 5 UCL titles and 5 Ballon d Or's, Cristiano has some amazing unknown records. Ronaldo is one of the two footballers to have scored a goal in each minute of a game. He also has the most number of goals scored at international level. Moreover, Ronaldo also has the highest number of goals scored in UEFA Champions League history. The list does not come to an end!
Follow TheSportsLite for more such updates. Happy reading!