Cristian Ronaldo is arguably the best football player ever. The young poor boy from Portugal has grown up to conquer the whole of Europe with his football. Cristiano is massively famous all over the world and there's hardly anybody who does not know him. He is the most followed sportsman on Instagram in the whole world. Cristiano is currently playing for Manchester United, the club where his rise began. However, fans are not only limited to staying interested in the football part. Cristiano's girlfriend Georgina Rodriguez is widely popular too just by being on his side. Although Georgina Rodriguez is one of the top models in the world currently, let's know more about Cristiano Ronaldo's girlfriend.
Also read: Jesse Lingard Net Worth, Salary And Endorsement – Earnings, Income, Car, Property, Brand Endorsements
Who is Georgina Rodriguez?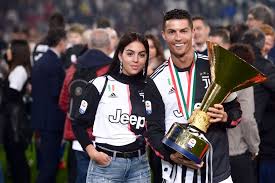 Georgina Rodriguez is a businesswoman, top model and dancer. She was born on January 27th, 1994 in Buenos Aires, Argentina to Jorge Rodriguez (Father) and Ana Maria Hernandez (Mother). Georgina's father was a convicted cocaine dealer and was later put behind the bars for 10 years. Her sister Ivana Rodriguez is also a top model and Instagram influencer. Georgina completed her schooling in Argentina and then moved to London to study English. Apart from studies and modeling, Georgina is an expert Salsa dancer.
Also read: Mason Mount Net Worth, Salary, And Endorsement – Earnings, Income, Car, Property, Brand Endorsements
The story of Cristiano Ronaldo and Georgina Rodriguez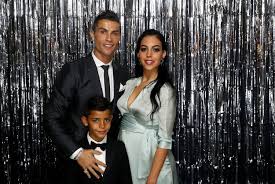 Cristiano Ronaldo first met Georgina in 2016 when he used to play for Real Madrid. Georgina used to work at the Gucci store as a sales assistant in Madrid, Spain. Ronaldo first saw Georgina in the Gucci store while he went to the store. Soon they both formed a friendship and started dating shortly. Later Georgina revealed that it was love at first sight for both her and Cristiano. Cristiano and Georgina are together since 2016. With Georgina, Cristiano has a daughter named Alana Martina. And soon, the couple will be welcoming two more children following their public announcement of expecting twins. Cristiano as well as Georgina never shy away from showing their love toward each other and their kids. The couple often post pictures of themselves and the kids together on Instagram.