Wicketkeeper plays a vital role in all formats of cricket, especially in T20 where a single mistake can result in heavy damage. In a massive tournament like IPL, The man behind the stumps with gloves can make a huge difference in the team's result, either by dropping catches or taking. Wicketkeepers are expected to be one of the best fielders in the team, in this article we will discuss the Top 5 wicketkeeper with most catches in IPL history.   
Have a look at Top Five wicketkeeper with Highest catches in IPL
#5 Robin Uthappa (58 catches)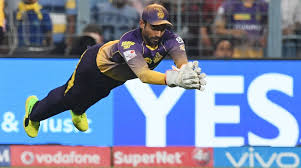 Although not a regular wicket-keeper, Robin Uthappa has made a good name as a wicketkeeper in IPL. The veteran Indian batsman could play in any batting number in his days. Uthappa has taken a total of 58 catches in IPL to date. However, Robin Uthappa is currently playing for CSK where he is expected to field with MS Dhoni being the primary wicket-keeping option.
#4 Wriddhiman Saha (59 catches)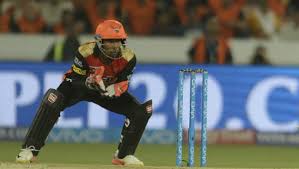 Wriddhiman Saha is currently one of the best Top-order batsmen and wicketkeepers in India. Playing for Sunrisers Hyderabad at present, Saha has taken a total of 59 catches in his IPL career so far. Not only wicket keeping, Saha has also performed brilliantly as a top-order batsman in the orange jersey of SRH. He has also got 20 stumpings to his name in IPL so far.
#3 Parthiv Patel (65 catch taken)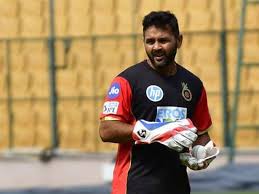 The former Indian wicketkeeper and a big name in domestic cricket, Parthiv Patel has got 65 catches to his name. Besides wicket keeping, Parthiv used to be an excellent opening batsman in his days. He has played for 6 different IPL franchises in IPL but struggled his final years due to age and fitness problems. Parthiv Patel has also got 16 stumpings to his IPL career.
#2 Dinesh Karthik (113 catch taken)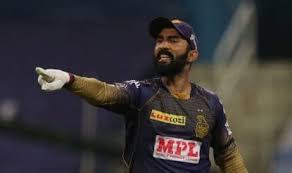 The current KKR Captain is one of the most experienced players to play in IPL. Playing over 200 IPL matches for 6 different franchises, Dinesh Karthik has grabbed 113 catches. Famously known as DK, he has also got 31 stumpings to his name in IPL. Besides wicket keeping, Karthik is also known for his middle-order finishing. Hugely famous in domestic cricket and IPL, Karthik never managed to make a permanent mark in his international career.
#1 MS Dhoni (114 catches) – wicketkeeper with most catches in IPL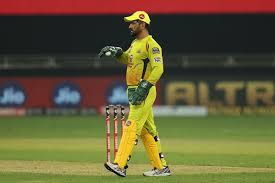 Arguably the best wicketkeeper in modern times, MS Dhoni has made the "wicket-keeping" word his. The former Indian captain is a wicket-keeping specialist. Dhoni has got 114 catches to his name in IPL till now with 39 stumpings. He is not only the best wicketkeeper but one of the best finishers and captains the game has ever seen. In an IPL career spanning more than 211 matches till now, MSD is immensely famous for his quick hands behind the stumps.