Read about Top-5 Biggest Batting Partnerships in IPL History
In any cricket match, across all format it is very significant to have a good batting partnership to post a good total, a good total always need a good partnership. Once a batsman sets their eye at the crease it becomes very difficult for the opponent bowlers to bowl. And when both the batsman becomes set and start getting runs all over the ground, it becomes a nightmare for the bowlers. Both the batsman can then aim for a good team total while accelerating the pace of the innings. An Interesting thing is, the top 5 partnerships were all 2nd wicket partnerships. Let's take a look at the Top Five Highest Batting Partnerships in IPL history. 
#1 Kohli & AB de Villiers vs Gujarat Lions, 2016 – This duo holds the record of Best Batting Partnership in IPL History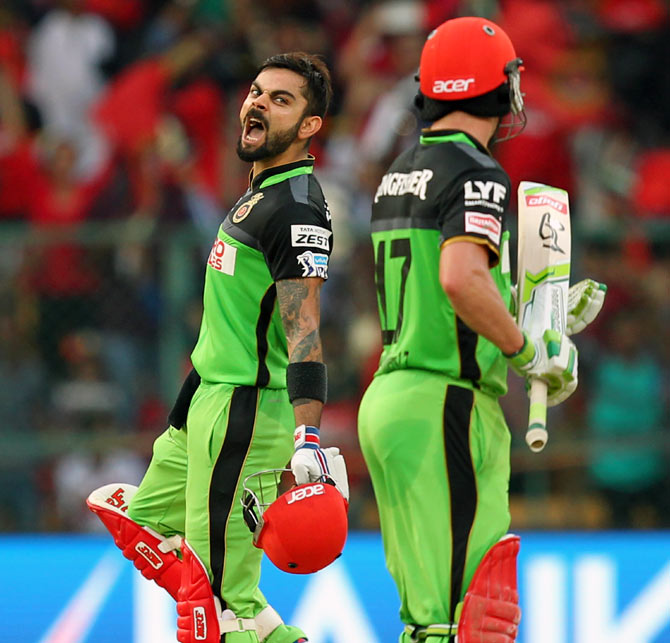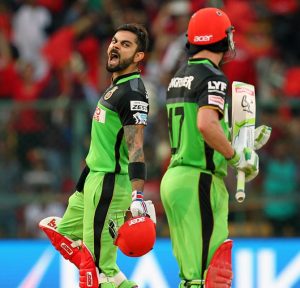 The 44th match of IPL 2016 witnessed the greatest ever batting partnership in IPL history to date. RCB scored an unbelievable 229 runs partnership for the 2nd wicket. Batting first RCB lost an early wicket in Chris Gayle 6 (13) and the total read 1-19 after 3.5 overs. Then came what we call run cyclone. AB de Villiers justified his title of Mr. 360 degree and played one of the best IPL innings to score 129 runs off just 52 balls, scoring at a strike rate of 248.07. He was accompanied by captain Virat Kohli who scored 109 runs of 55 balls with a strike rate of 198.18. 
Also Read: Top 5 All-time Highest Batting Strike Rate in IPL history
#2 Kohli & AB de Villiers vs Mumbai Indians, 2015 – 215* Runs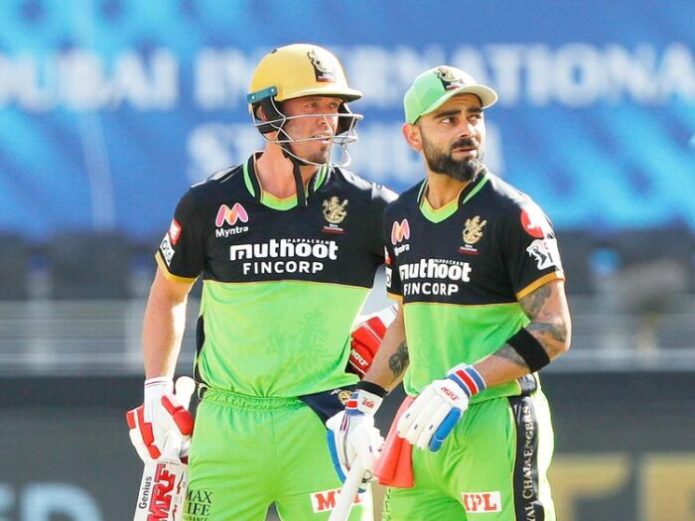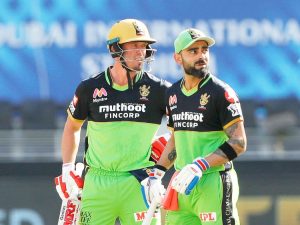 The second Highest Batting partnership in IPL was also between the iconic duo of V. Kohli and AB de Villiers. They scored a partnership of 215* runs against Mumbai Indians in 2015. AB de Villiers hammered the MI bowlers to score 133* off just 59 balls with a strike rate of 225.42. He was again well accompanied by Virat Kohli who scored 82 runs of 50 balls.
#3 Adam Gilchrist & Shaun Marsh vs RCB, 2011 – 206 Runs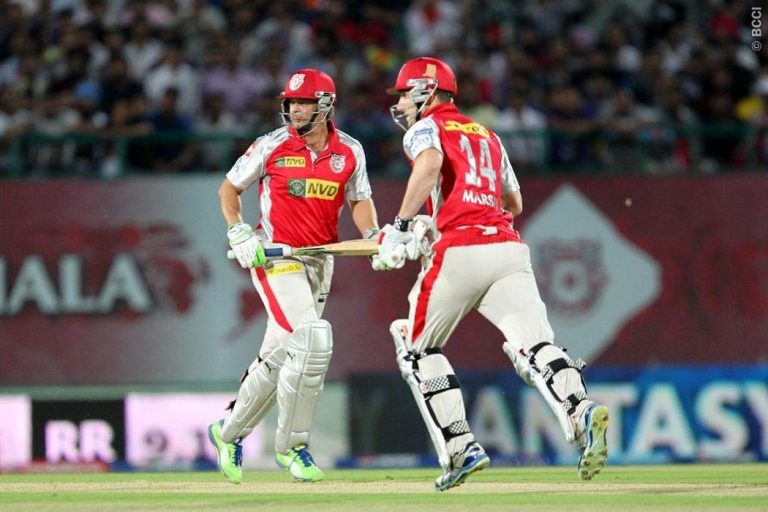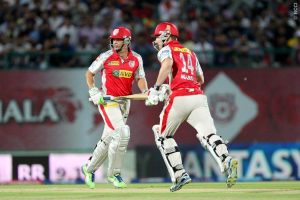 The then KXIP captain Adam Gilchrist scored an excellent 106 runs off 55 balls with a strike rate of 192.72. Shaun Marsh was the other batsman for the 2nd wicket partnership. Marsh scored a quick 79 runs off 49 balls with a strike rate of 161.22. Both the batsman helped take the total to 232 runs with their 206 runs partnership. 
Also Read: Top Five Highest Batting Strike Rate in a Single IPL Inning
#4 Chris Gayle & Virat Kohli vs Delhi Daredevils, 2012 – 204* Runs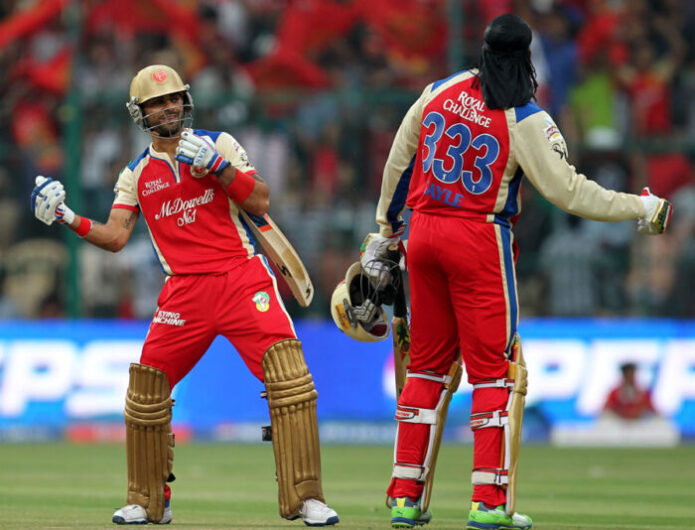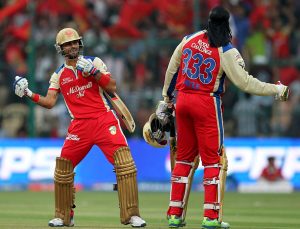 The Universal Boss played in his regular style to score 128* runs in 62 balls, hitting 13 massive sixes in his innings. Gayle had a strike rate of 206.45 that match. Kohli accompanied Gayle with a speedy 73 runs of 53 balls, the strike rate of 137.73, which took the team total to 215. Both the batsman had a 204* runs partnership in between. 
#5 David Warner & Naman Ojha vs Deccan Chargers, 2012 – 187 Runs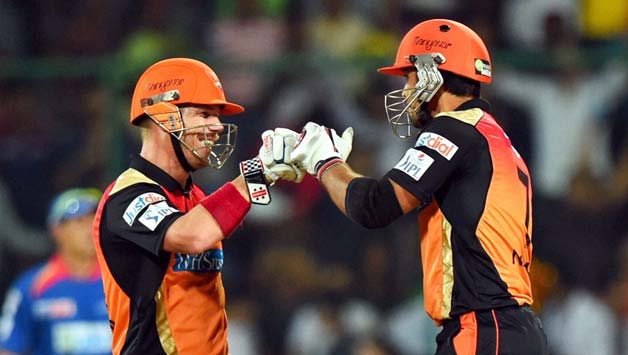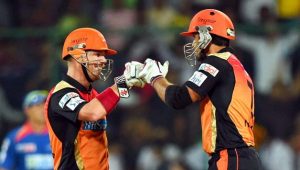 The last partnership on the list was between David Warner and Naman Ojha. Delhi Daredevils had a target of 187 runs against Deccan Chargers. David Warner changed the run chase into his own show, he scored an aggressive 109* runs off 54 balls with a strike rate of 201.85. Naman Ojha supported Warner with pacey innings of 64* runs of 46 balls.  
Also Read: Top Five All-time Batsmen with Most Sixes in IPL History
For more such interesting & unheard facts about cricket and sports, please visit thesportslite.com frequently.
Thank you for visiting. Have a good day ahead 🙂