Fans always get thrilled to witness breathtaking partnerships on the crease. In a way, partnerships are paramount for any team to perform well. Good partnerships leave a legacy in the sport and becomes memorable forever. However, it is not necessary that a good partnership will always march the team towards victory. There have been instances in the past where even the best of partnerships failed to do the victory dance. The band Linkin Park has summed up this situation pretty well in one of their songs. The lyrics of In the End stated, "I tried so hard and got so far, but in the end, it doesn't even matter." The relatability factor of this song reaches ultra pro max level when one does not win despite an amazing partnership! Jokes apart, glance through the list of 5 highest ODI partnerships in a losing cause.
5. Mohammad Hafeez and Nasir Jamshed (Pakistan) – 224 vs India, 2012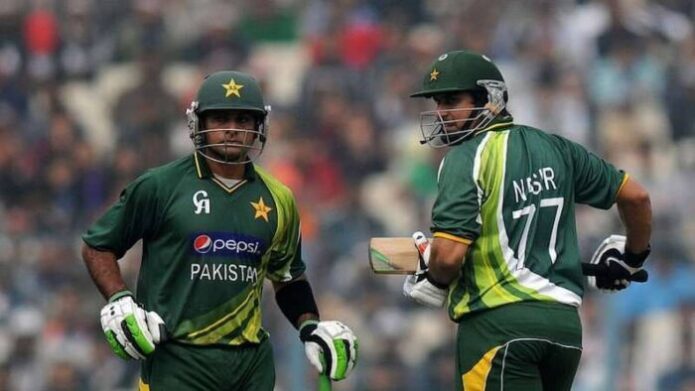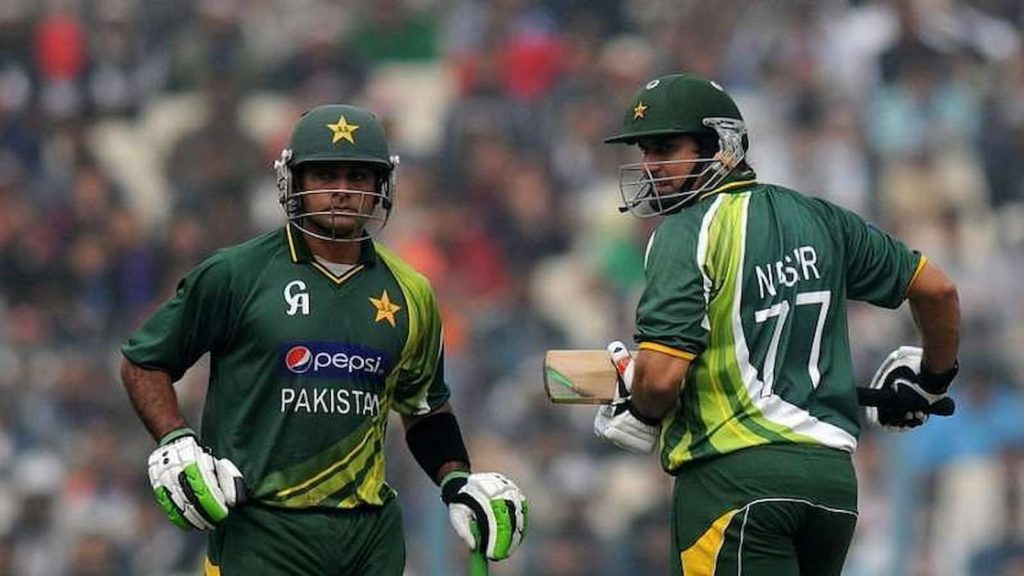 This partnership was witnessed during the Asia Cup of 2012. Fans' patience came to end in Dhaka as both India and Pakistan were eyeing for a win. Batting first, both the Pakistani openers gave a good start to their team. Hafeez and Jamshed added a total of 224 runs for the first wicket itself. Both of them scored centuries and were looking strong. Putting up a good score to chase, Pakistan ended its innings at 329/6. But later, it was Virat Kohli's sensational performance that tore apart the rival team's bowling attack. He smashed an amazing 183 in 148 deliveries. India completed the target with utmost ease along with 13 balls to spare. Nevertheless, the partnership between Hafeez and Jamshed was praised and it was the highest ODI partnership of 2012.
4. Andrew Strauss and Andrew Flintoff (England) – 226 vs West Indies, 2004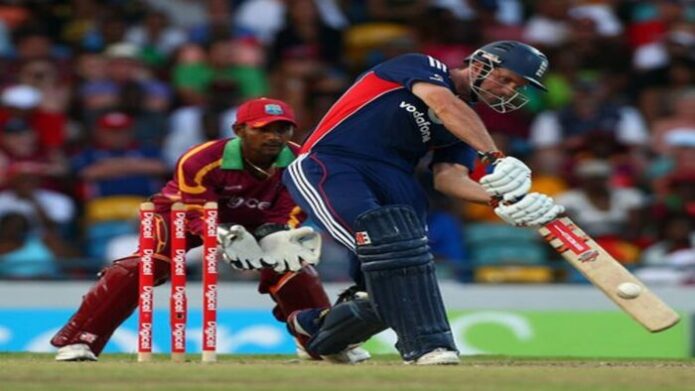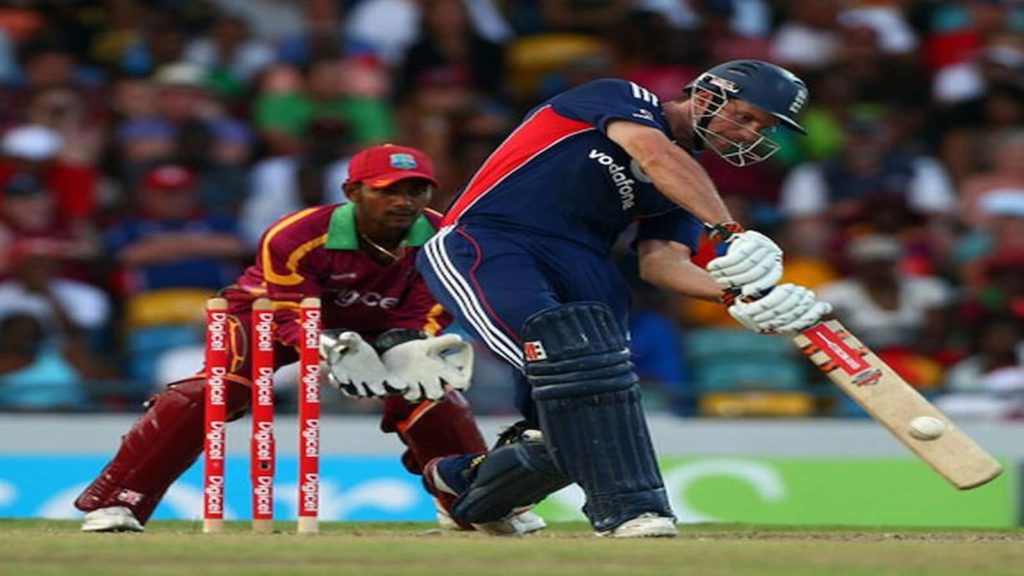 The 2004 NatWest Series between England, New Zealand, and West Indies put up a great show for the crowd. The Englishmen were the first to bat and were struggling at 54/3. Anyhow, Andrew Strauss and Andrew Flintoff showed the silver lining with their amazing partnership. Their centuries helped England stay afloat at Lord's. The innings ended at 285/7 with the duo adding 226 runs. Starting off with good bowling, England didn't seem to give up so easily. However, a partnership of 187 runs between Chris Gayle and Ramnaresh Sarwan was enough to shake England's confidence. Although Sarwan got out at 89 but The Universe Boss didn't fall short to touch the century mark. Eventually, West Indies went on to win the match by 7 wickets with 5 balls to spare.
Also Read: Top 5 Biggest Partnerships in ODIs
3. William Porterfield and Kevin O'Brien (Ireland) – 227 vs Kenya, 2007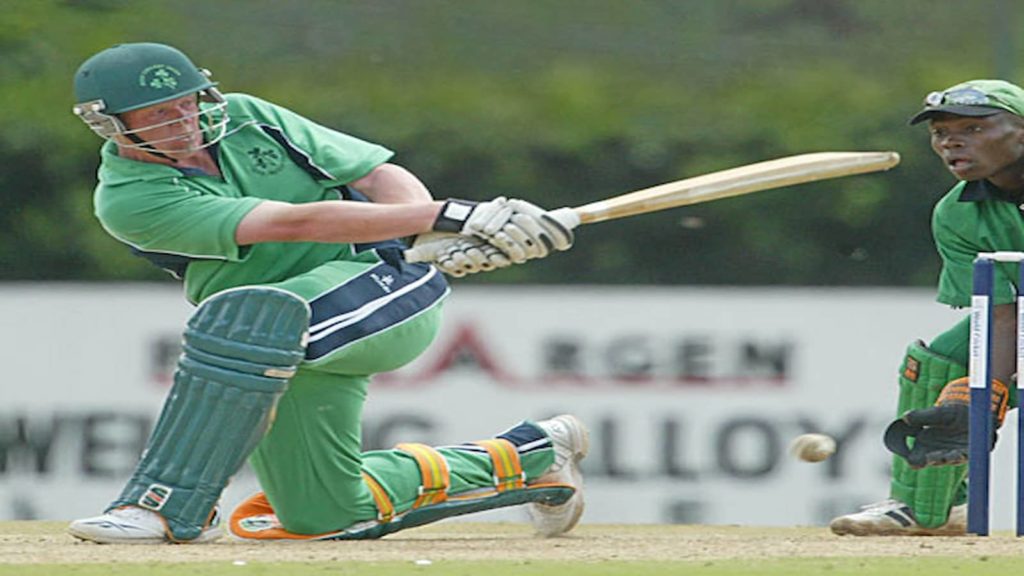 Featuring an all-associate match back then, the Irish partnership is third in this list of 5 highest ODI partnerships in a losing cause. The match against Kenya at Nairobi was the eighth match of the ICC World Cricket League Division 1. Similar to the above cases, Ireland too here batted first. William Porterfield and Kevin O'Brien computed 227 runs to rescue Ireland from the tight position at 57/3. It was the then highest partnership by any associate nation. Porterfield remained not-out at 104, while on the other hand, O'Brien got dismissed at the last delivery for a 125-ball 142. Although Kenya was in a decent position, but their team was rapidly losing wickets. Changing the course of the game, Thomas Odoyo stepped in to score an astonishing 61 off 36 balls. Therefore, Kenya was triumphant over Ireland with one wicket and an over remaining in hand.
2. Saeed Anwar and Ijaz Ahmed (Pakistan) – 230 vs India, 1998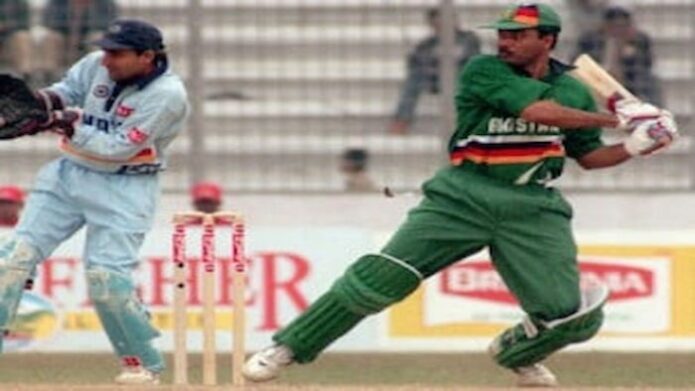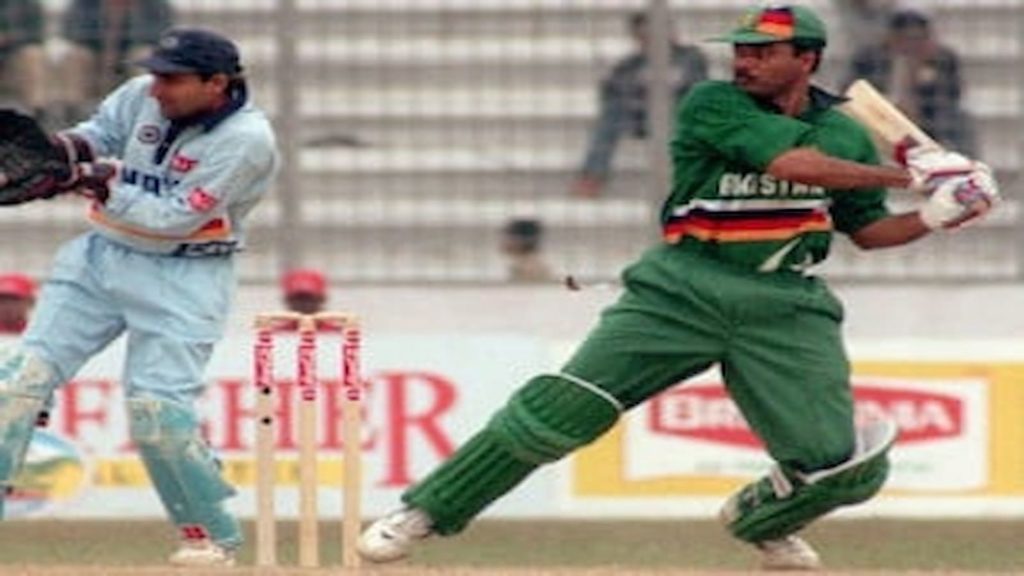 Here we have another instance of Indo-Pak rivalry! Played at Dhaka in 1998, this match was the third final of the Silver Jubilee Independence Cup. Pakistan batted first and lost of couple of wickets quite early. I wonder why do the teams batting first have set the records for highest partnerships in a losing cause! Saeed Anwar and Ijaz Ahmed came out as heroes as their bats compiled 230 runs for the third wicket. Sadly, the partnership was broken with Saeed Anwar's dismissal for 140. Afterwards, Ahmed also was sent to pavilion at 117 and Pakistan concluded their innings at 314/5. In response, India put up a great show with a 179-run partnership between Robin Singh and Sourav Ganguly. Unlike Singh, Ganguly went on to score a ton. Above all, India won the match by 3 wickets!
Also Read: 5 Biggest Last Wicket Partnerships in Test Cricket History
1. Gary Kirsten and Herschelle Gibbs – 235 vs India, 2000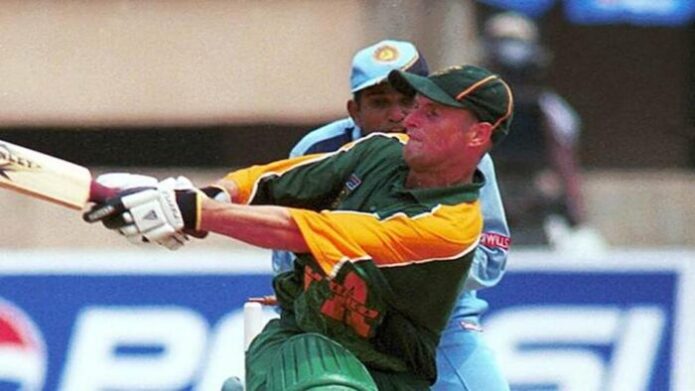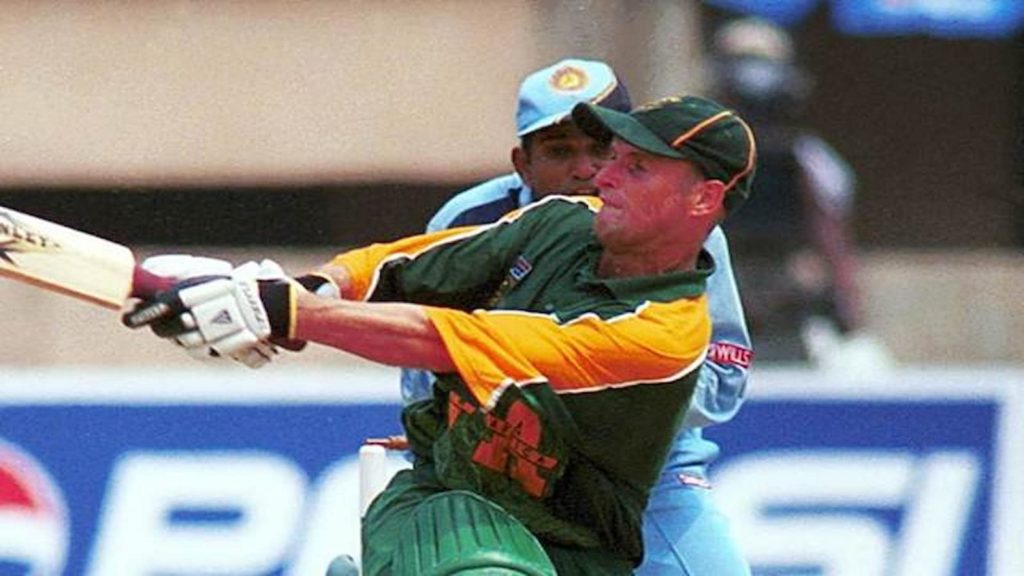 In a 5-match ODI series, South Africa's first match against India in Kochi garnered a lot of interest. The away team batted first and kickstarted the innings well. Gary Kirsten and Herschelle Gibbs did a fantastic job as openers. Their partnership seemed infrangible as both of them added 235 runs for the first wicket. Moreover, they beat all the South African records for any wicket at that time! Putting forth a total of 301/3, Kirsten played a knock of 115 while Gibbs scored 111. Unlike South Africa, the Indians were not off to a great start and grappled with staying on crease for long. Thankfully, a 92 and 42 from Ajay Jadega and Mohammad Azharuddin respectively, succoured India to secure the win by 7 wickets.
5 Highest ODI Partnerships in a Losing Cause (Table Summary)
| | | | | | | |
| --- | --- | --- | --- | --- | --- | --- |
| S. No. | Players | Team | Partnership Runs | Opposition | Tournament | Venue and Year |
| 1. | Gary Kirsten and Herschelle Gibbs | South Africa | 235 | India | 5-Match ODI Series | Kochi, 2000 |
| 2. | Saeed Anwar and Ijaz Ahmed | Pakistan | 230 | India | Silver Jubilee Independence Cup | Dhaka, 1998 |
| 3. | William Porterfield and Kevin O'Brien | Ireland | 227 | Kenya | ICC World Cricket League Division 1 | Nairobi, 2007 |
| 4. | Andrew Strauss and Andrew Flintoff | England | 226 | West Indies | NatWest Series | England, 2004 |
| 5. | Mohammad Hafeez and Nasir Jamshed | Pakistan | 224 | India | Asia Cup | Dhaka, 2012 |
For more such interesting content, stay tuned with thesportslite.com