The 2nd ODI of Afghanistan and Netherlands took place on the 23rd of January, 2022 in the West End Park International  Cricket Stadium. Afghanistan won the toss and chose to bat that resulted in them putting up a great score of 237/6 runs and winning the match by 48 runs that sealed their 2nd ODI win and a victory in the series. Afghanistan were already in the lead as they won their first ODI against Netherlands. Here is the full review of 2nd ODI between Afghanistan and Netherlands. We will also see who won Man of the Match in AFG vs NED 2nd ODI.
First innings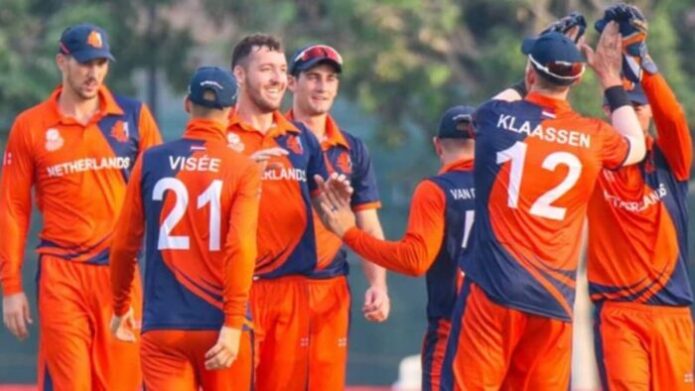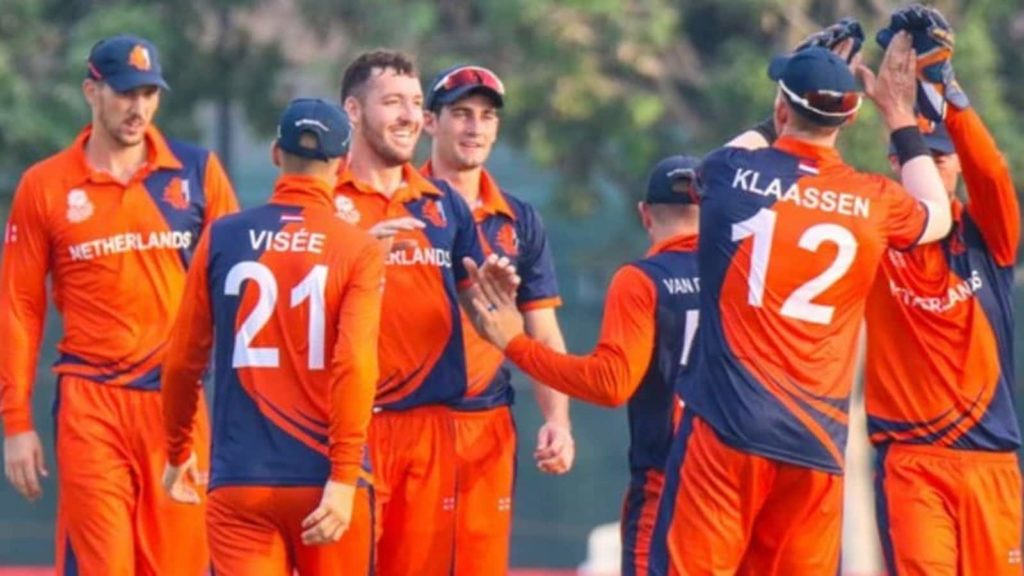 An early wicket of Afghanistan's opener, Usman Ghani on his first ball by Netherlands' bowler Fred Klaassen's inswing yorker around the leg pole, caused an immediate break for the Netherlands team, but then followed the destruction of the other opener, Rahmanullah Gurbaz's wonderful century and adding 103 more runs to the scoreboard along-with a dismissal by Phillippe Boissevian. When the Afghanistan team's middle order lacked runs, the captain Hashmatullah Shahidi's half century helped in gaining more runs, but his surrender of wicket to Phillippe Boissevian got him out of the game. Boissevian struck again by getting another wicket of Rahmat Shah impacting in him adding 35 runs, including 3 amazing 4s to the scoreboard. The remaining 3 batters Zadran, Naib and Rashid Khan contributed 36 runs to the team that eventually led to a total of 237 runs for 6 wickets, with 4 more to spare.
Second innings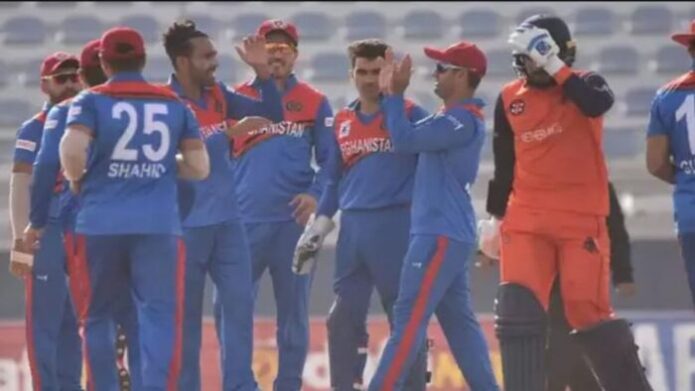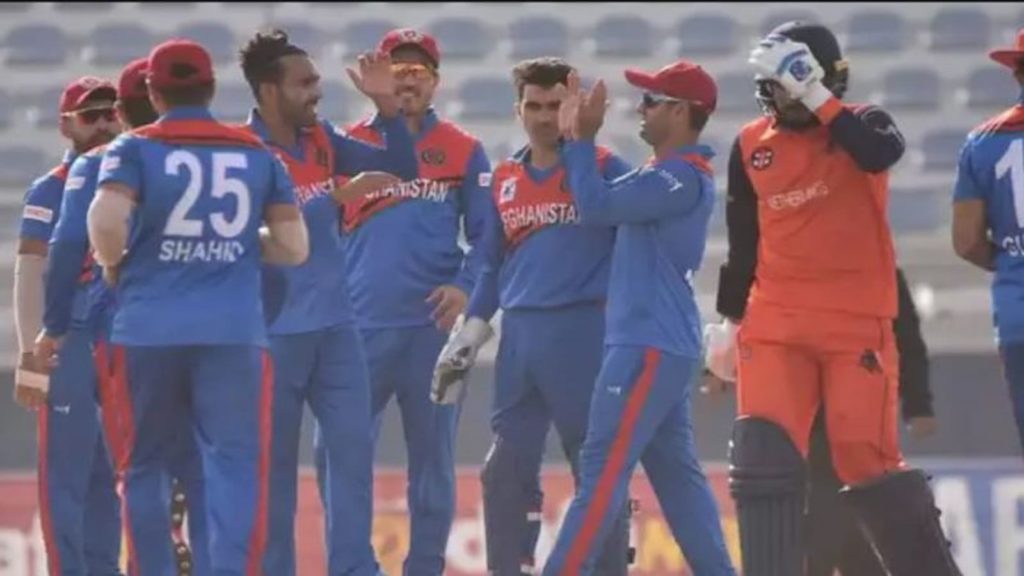 Similar to the first innings, Afghanistan as well got an early wicket of the opener Musa Ahmed causing him to score just 6 runs including a boundary. The lack of performance that resulted in gaining on 3 runs by Colin Ackermann was another early wicket gathered by Afghanistan. The second innings was a show of just Scott Edwards who scored a total of 86 runs that included 9 terrific boundaries, but eventually losing the wicket to bowler Yamin Ahmadzai. Afghanistan's right arm off-breaker Mujeeb Ur Rahman's stunning performance by getting 4 wickets of Netherlands was a major break-through for Afghanistan's brilliant performance in the game. Unable to sustain any more wickets, Netherlands lost to Afghanistan by 48 runs.
Also read: Who Won The Man Of The Match (MOM) In Afg Vs NED In 1st ODI?
who won man of the match in Afg vs NED 2nd ODI?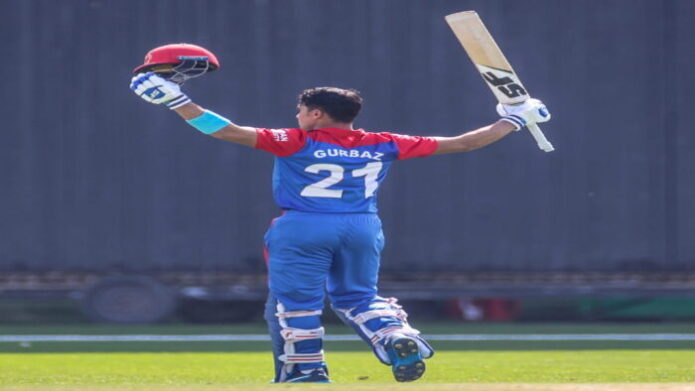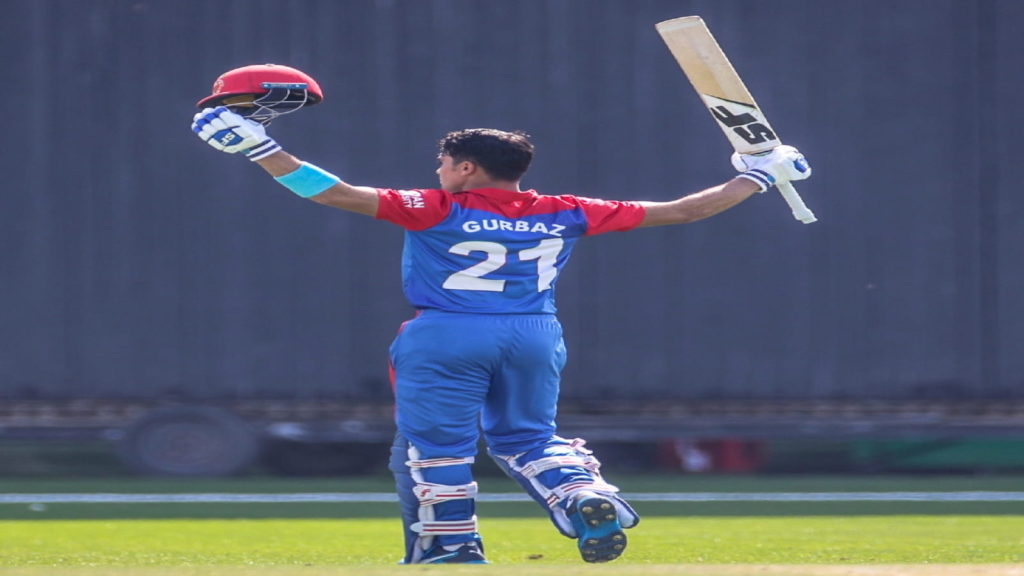 Rahmanullah Gurbaz was the Man Of the Match for his marvelous knock of 103 runs that included 6 fours and 3 sixes. It was an absolute treat to watch, with a strike rate of 81.10. Getting the Man Of the Match award was a cherry on top to their win in the ODI series that was sealed with their second win. Gurbaz came to open the innings. Though, his opening partner got out on a golden duck. But he impressed with the bat and stabilized the Afghanistan's innings. Gurbaz made a brilliant partnership with captain Shahidi. In the end, Rahmanullah Gurbaz's innings was the difference between Afghanistan and Netherlands.
Match summary
Afghanistan vs Netherlands, 2nd ODI, West End Park International Cricket Stadium, 23rd January 2022
Afghanistan: 237/6 (R. Gurbaz 103, H. Shahidi 54, M.U.Rahman 4/32)
Netherlands: 189 (S.Edwards 86, B.d.Leede 34, P.Boissevain 2/39)
Afganistan won by 48 runs