With the IPL mega auctions taking place currently at Bengaluru, a large number of players are going under the bid. There have already been a lot of changes as compared to the previous teams already. As the auctions continue to take place, one of the things that remains the same is Nitish Rana's place in KKR, yet again.
Nitish Rana back to KKR at 8 crore
During the auctions, the Indian southpaw is being hammered, as Kolkata Knight Riders and Mumbai Indians are locked in a fierce match. The Mumbai Indians appeared to be hell-bent on capturing him. Oh no, Mumbai has pulled out, and Chennai Super Kings has entered the contest. And while Lucknow is a newcomer to the competition, KKR is not about to give up on their former player. Nitish Raina has signed a contract with KKR for INR 8 crore.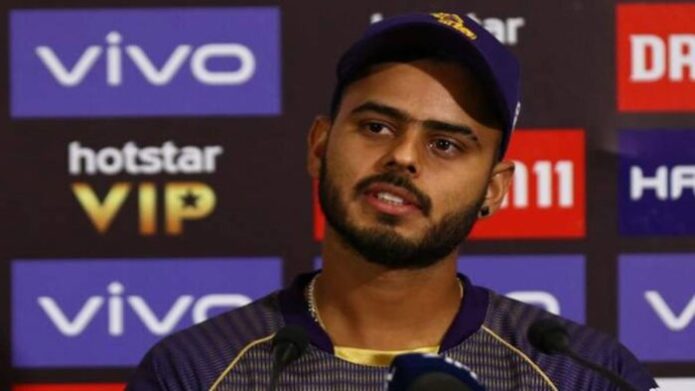 Nitish Rana is an exceptional cricketer and his talent remains brilliant. This is one of the reasons Kolkata fought to keep him in their team. Kolkata Knight Riders bought Nitish Rana back for a whopping 8 crore. Previously, he was in the series tour against Sri Lanka, in July 2021. He has also proved himself time and again by performing for them consistently. 
Also read: Pat Cummins Sold To KKR At 7.25 Crores
The auctions continue to take place. With every minute, a number of players are going under the bid. The bidders are doing all the preparations needed for the mega auctions. They seem confident about the players they want in their team, to take them ahead in the game. The IPL 2022 will mostly start either in March or April. And this season is going to be nothing less than interesting. All the players are ready to start playing for the upcoming season. Also, we cannot wait to see how this season goes ahead and changes things around drastically.