Besides competitions between the national teams, the cricketing world has been experiencing the surge in domestic cricket leagues. Without a doubt, these leagues have further promoted the spirit of cricket and augmented the viewership. The Indian Premier League (IPL) and the Big Bash League (BBL) are clear examples of successful domestic competitions. Leaving the IPL aside for a while, the radar of this article is entirely upon the BBL. While the players got a chance to demonstrate their talent more openly, the audiences on the other hand, have been experiencing an exuberant ride of extravaganza. As the heading is pretty self-explanatory, we'll plunge into the kernel without further ado. Following is the list of top 10 highest run-scorers in Big Bash League history.
10. Matthew Wade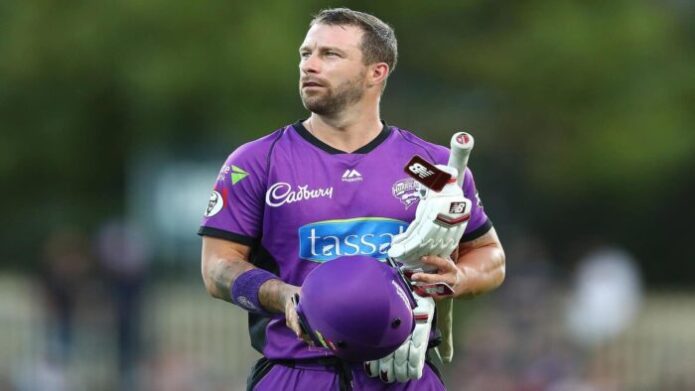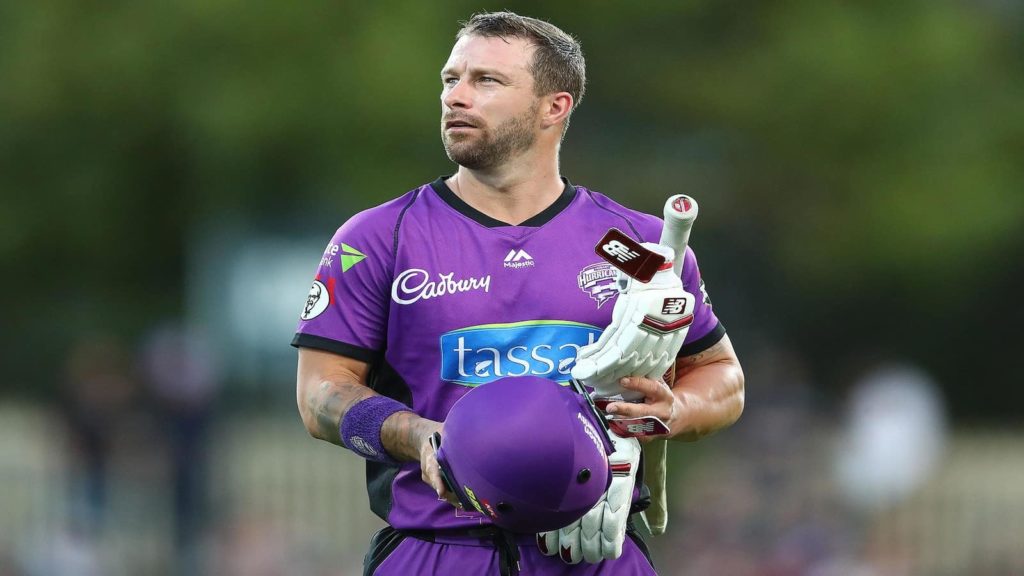 We start off the list with the Hobart Hurricanes' skipper, Matthew Wade. Scoring 2008 runs across all seasons, he is on number 10. Wade could have climbed up the ranks in this season, but recently announced an indefinite break due to personal reasons. We hope all is well with him! The wicket-keeper has been representing the Australian national team in all formats since 2011. Furthermore, he captained Australia for the first time in December 2020. Having played in 77 matches he holds an amazing strike-rate of 143.32 along with an average of 31.37.
9. Ben McDermott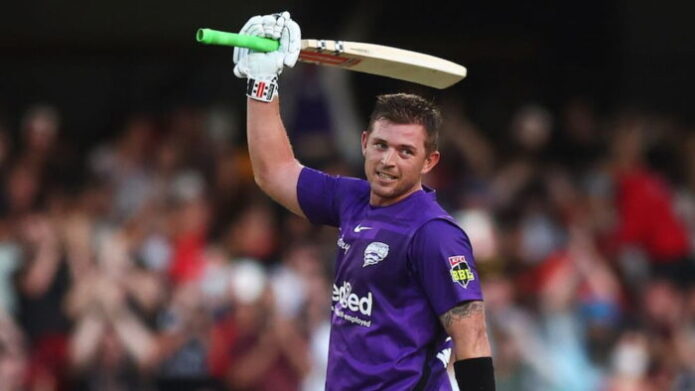 Benjamin Reginald McDermott is among the finest batsmen in the entire league. An international cricketer, he made his debut for the Australian national team in October 2018. Recently, in December 2021, Ben became the first player to hit back-to-back and three centuries in the BBL. In a span of 69 matches since 2014, he has scored a total of 2019 runs. His strike rate is 139.43 with an average of 38.09. He too, is currently playing for the Hobart Hurricanes.
8. Moises Henriques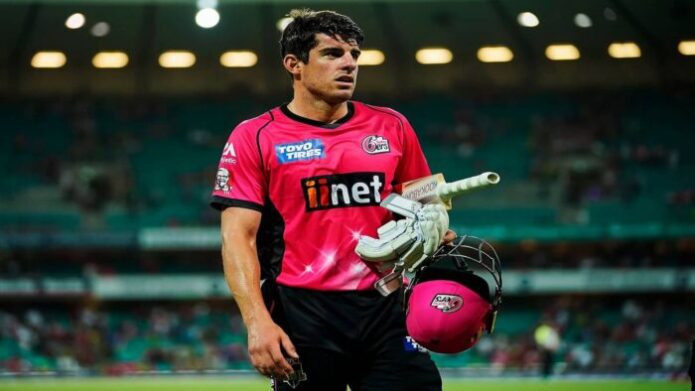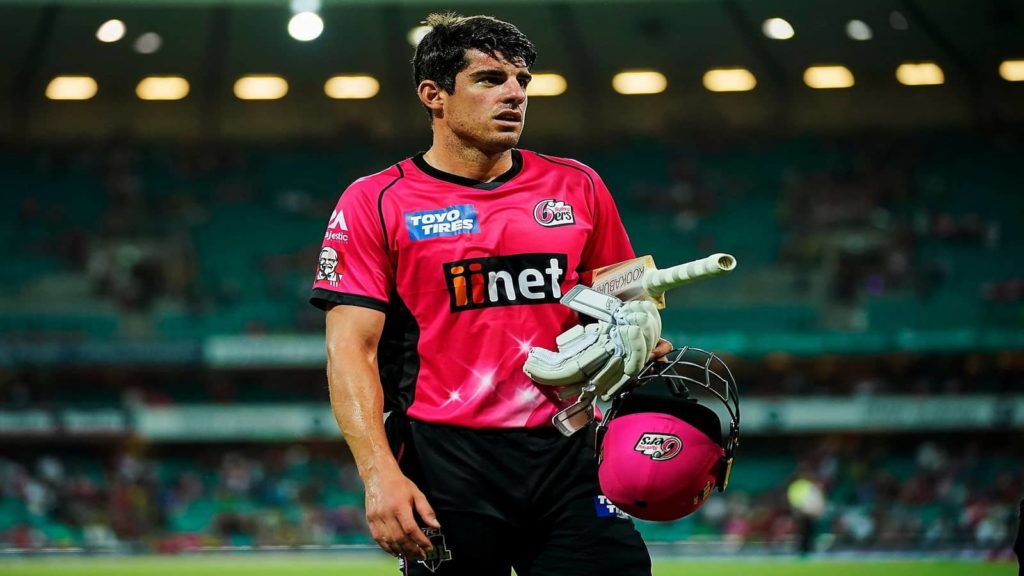 This all-rounder is a Portugal-born Australian professional cricketer. In fact, he is the first cricketer born in Portugal to play for Australia in an international match. Since the inaugural season of 2011, he continues to represent Sydney Sixers in the BBL. Henriques has won 3 titles with the franchise. Moreover, he even captained Sydney Sixers to clinch two consecutive titles in 2019-20 and 2020-21 seasons. A right-handed batsman and a right-arm medium-fast bowler, his style has been likened to Shane Watson by many. With 2162 runs in 96 matches, Henriques has a strike-rate of 132.71 and an average of 29.21.
Also Read: Top Five Best Men's T20 Cricket Leagues in the World
7. Marcus Stoinis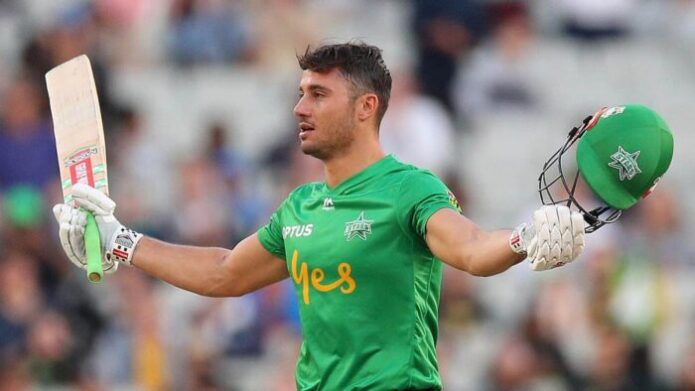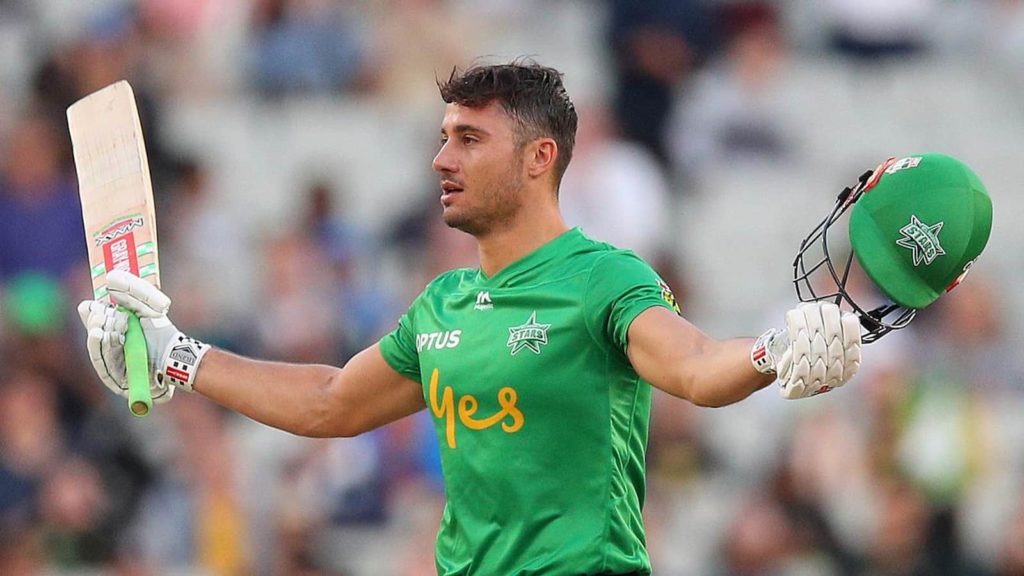 Representing Australia in the limited overs cricket, Marcus Stoinis currently plays for Melbourne Stars in the BBL. An impressive all-rounder, he ranks 7 in this list of top 10 highest run-scorers in Big Bash League history. Stoinis has 2202 runs under his belt in 96 matches. His strike-rate and average stand at 130.29 and 34.95 respectively. In addition to this, he made history on 12 January, 2020. Stoinis smashed 147* runs off 79 deliveries against Sydney Sixers and set the highest individual score in the BBL.
6. Jonathan Wells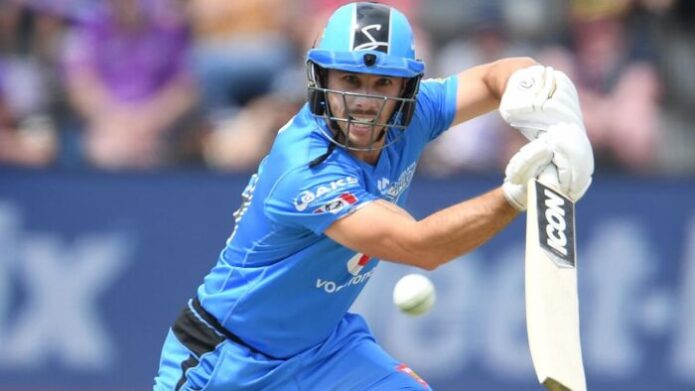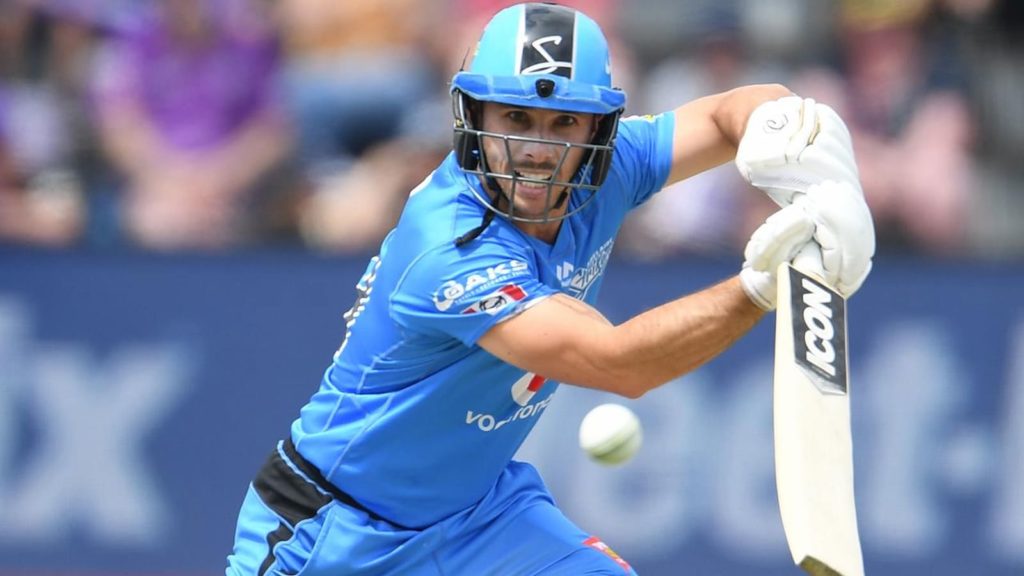 An Australian cricket player, Jonathan Wells plays for Western Australia in first-class and one-day cricket. Currently representing Adelaide Strikers, he has played the most number of matches in this list, i.e., 103. In his first season with the Strikers, he won the title in 2017-18 itself. Interestingly, he defeated his former side Hobart Hurricanes in the final! Across all seasons, Wells has struck 2265 runs. Having the lowest strike-rate of 122.49 in this list, his average speaks at 32.82.
5. Shaun Marsh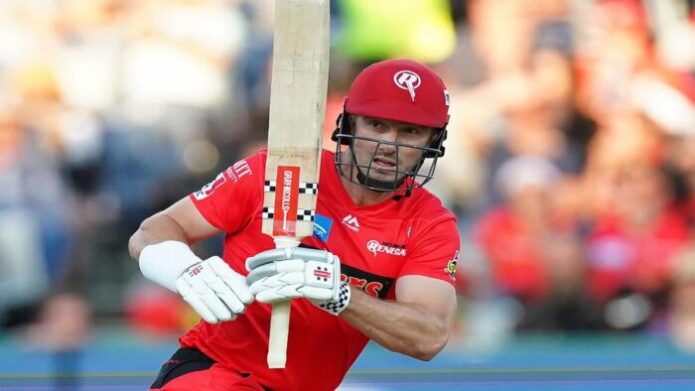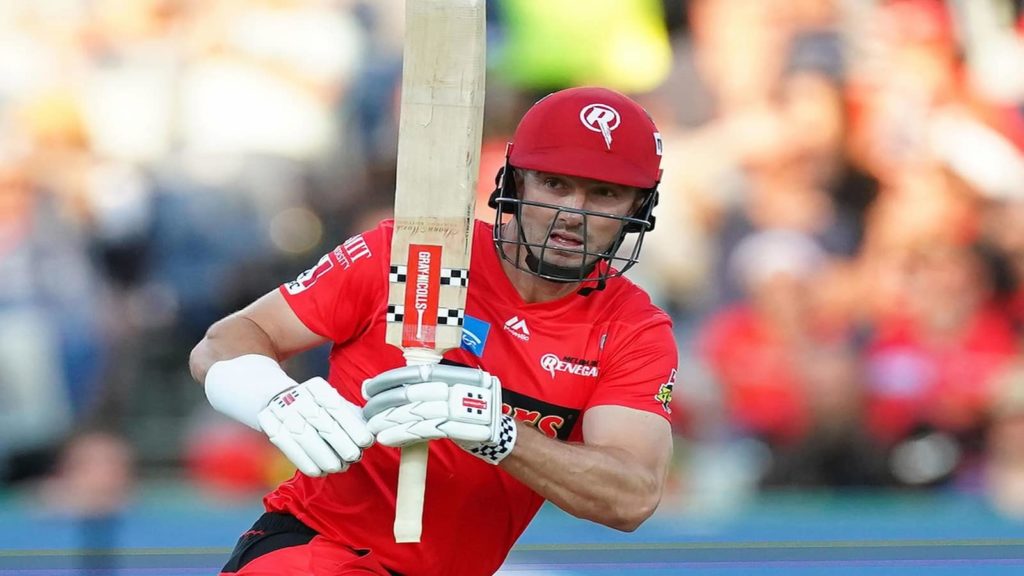 Like Jonathan Wells, Shaun Marsh too plays for the Western Australia cricket team. This left-handed batsman has represented the Australian national team in all three formats from 2008 to 2019. Along with BBL, Marsh has exhibited his talent in the IPL as well. He received the orange cap for scoring most runs in the 2008 inaugural season of IPL. Furthermore, he was chosen in the inaugural IPL dream team specified by Cricinfo (now known as ESPNcricinfo). A powerful hitter, Marsh has scored 2282 runs in 64 matches so far. With a marvellous average of 40.75, he holds a strike-rate of 128.99. He is currently playing for Melbourne Renegades.
Also Read: Tim David Biography, IPL Contract, BBL and PSL Career, Statistics, and More
4. D'Arcy Short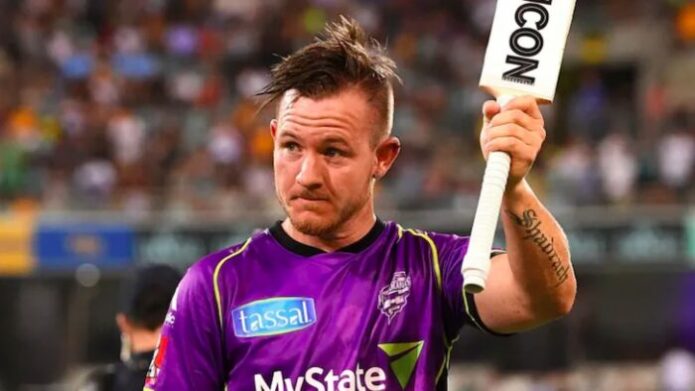 D'Arcy Short is another cricketer who has represented Australia in limited overs cricket. Playing in the BBL since 2016, he is associated with Hobart Hurricanes. Despite not having a prolonged international career, Short has witnessed some amount of success. He along with Aaron Finch registered the highest ever opening partnership of 223 runs in a T20I match against Zimbabwe in June 2018. Above that, the partnership marked the first ever instance of a 200+ runstand in a T20I match for any wicket. Short has made 2386 runs with a strike-rate of 133.29. In a total of 64 matches, his average is 39.76.
3. Glenn Maxwell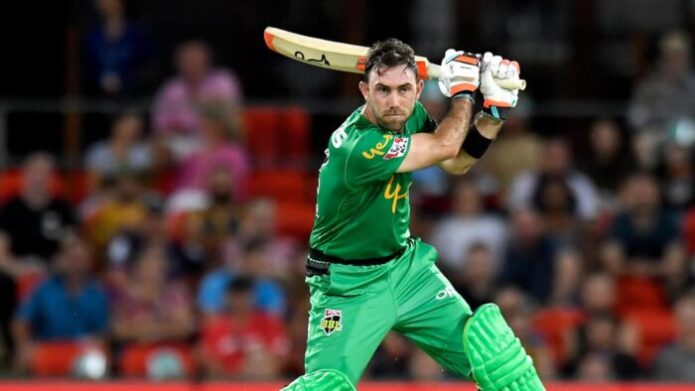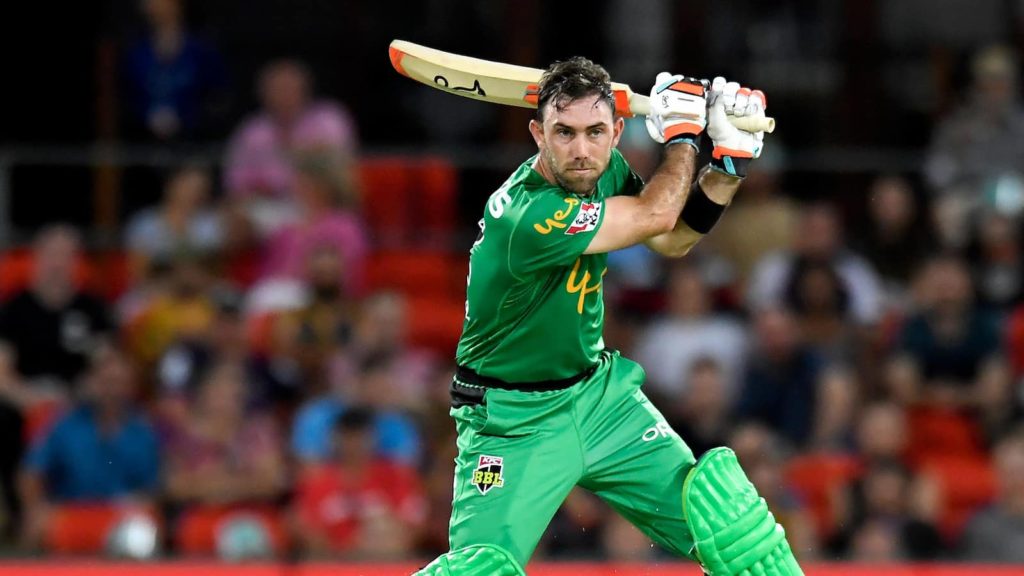 This list surely would have been incomplete without him! The world knows how explosive batsman he is. An Australian professional cricketer, Glenn Maxwell is captaining Melbourne Stars in the BBL. He holds the record for fastest half-century in Australian domestic one-day cricket, thrashing 50 runs off 19 deliveries. On the other hand, he is a decorated player in his international career as well. Maxwell's performance in the 2017-18 season led to a report stating him to be the most effective fielder in BBL history. With 2393 runs, he holds his spot at number 3. Having played 95 matches, his average is 31.48 with a stupendous strike-rate of 148.17.
2. Aaron Finch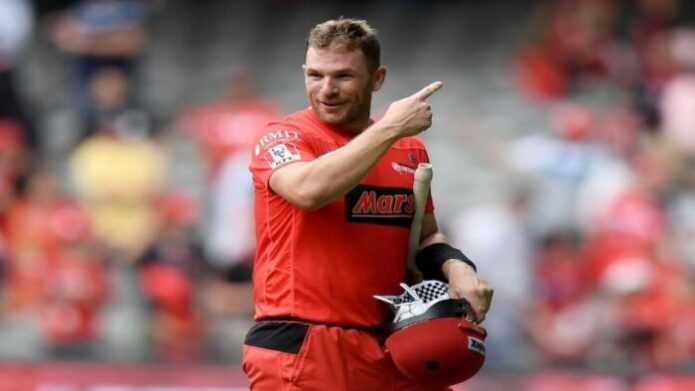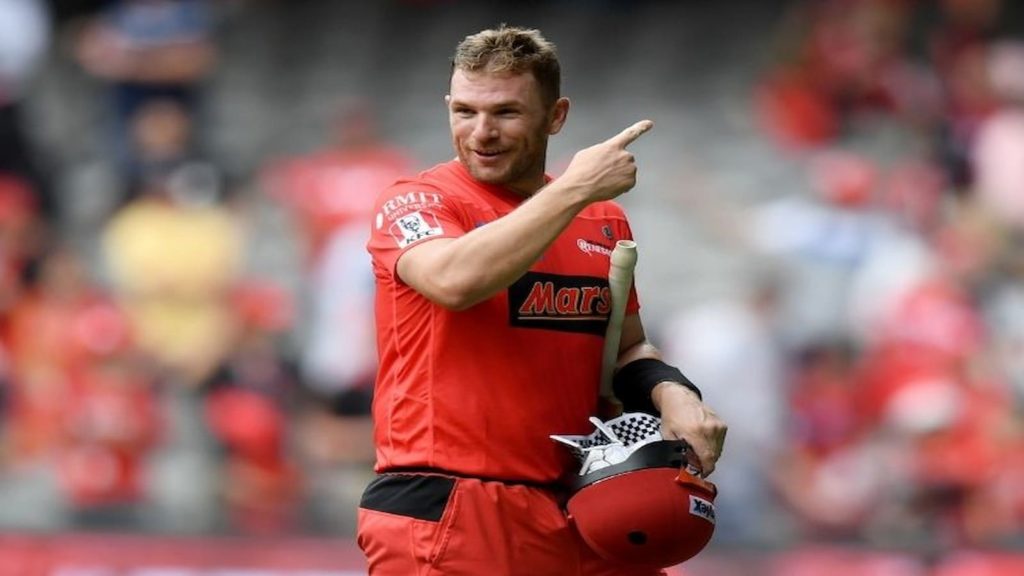 Here we have Aaron Finch, the skipper of Australian national team in limited overs cricket! A top-order batsman, he has two of the three highest individual scores in T20I. His score of 172 against Zimbabwe in July 2018 beat his previous record of 156 against England in 2013. Furthermore, Finch is the first player to touch 900 rating points on the official ICC T20I rankings. He even lifted the 2021 T20 World Cup with Australia! Associated with Melbourne Renegades since the league's outset, he has participated in 83 matches and scored 2612 runs. His strike-rate is 134.77 along with an average of 33.92.
Also Read: Top 5 Bowlers with Most Wickets in IPL 2021: Part 1
1. Chris Lynn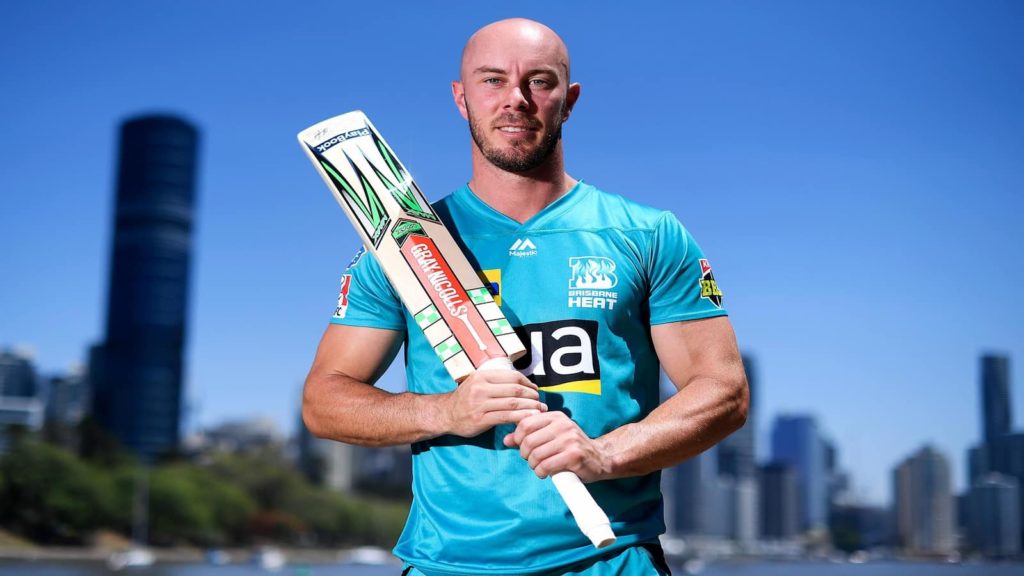 Having a short stint in the international career from 2014 to 2018, Chris Lynn is the most successful batsman in the BBL. A right-handed batsman, he plays for Brisbane Heat. He is known for his hard-hitting capabilities. Lynn has hit the most number of sixes in BBL history, i.e., 178. Besides this, he is a two-time Player of the Tournament! Beyond anyone else's reach as of now, he has hit 2944 runs in 98 matches. He even has the best strike-rate of 149.82 at an average of 35.46.
Top 10 Highest Run-Scorers in Big Bash League History (Table Summary)
| | | | | | |
| --- | --- | --- | --- | --- | --- |
| S. No. | Player | Runs | Average | Strike-Rate | Current Team |
| 1. | Chris Lynn | 2944 | 35.46 | 149.82 | Brisbane Heat |
| 2. | Aaron Finch | 2612 | 33.92 | 134.77 | Melbourne Renegades |
| 3. | Glenn Maxwell | 2393 | 31.48 | 148.17 | Melbourne Stars |
| 4. | D'Arcy Short | 2386 | 39.76 | 133.29 | Hobart Hurricanes |
| 5. | Shaun Marsh | 2282 | 40.75 | 128.99 | Melbourne Renegades |
| 6. | Jonathan Wells | 2265 | 32.82 | 122.49 | Adelaide Strikers |
| 7. | Marcus Stoinis | 2202 | 34.95 | 130.29 | Melbourne Stars |
| 8. | Moises Henriques | 2162 | 29.21 | 132.71 | Sydney Sixers |
| 9. | Ben McDermott | 2019 | 38.09 | 139.43 | Hobart Hurricanes |
| 10. | Matthew Wade | 2008 | 31.37 | 143.32 | Hobart Hurricanes |
For more such interesting content, stay tuned with thesportslite.com