Rahul Dravid has recently been appointed as the Indian National Cricket team's head coach. Preceding Dravid, the Indian team was coached by Ravi Shastri, a member of the 1983 World Cup-winning squad. In addition, other great cricketers like Kapil Dev, Anil Kumble, Greg Chappell, and Gary Kirsten have coached the Indian team in the past. Any team requires guidance to not just learn the practical aspects of the game. But also about the mindest, the approach, the teamwork that is required to be able to win matches. The credit of winning tournaments not just goes to the people playing on the field but also to the mentor who has been working on all aspects of the team to make them capable of playing good cricket, both physically and tactically. Now let us look at all coaches of the Indian National Cricket team to date.
Major Coaches of Indian National Cricket team
Earlier, there used to be a manager who used to travel with the Indian cricket team. There used to be no full-time coach. Also till 1992, there were no full-time contracts made with the coaches. But they only had a managerial role that too on a tour-wise basis. As a result, there were too many changes in the early years. Now the Indian team's coaches are appointed on a contractual basis, which is usually 5 years.
Keki Tarapore was appointed as the team's manager back in 1971. He is widely considered as the first coach of the Indian Cricket team.
Ashok Mankad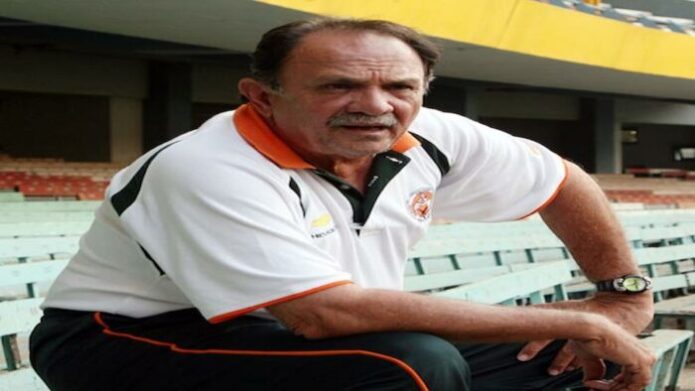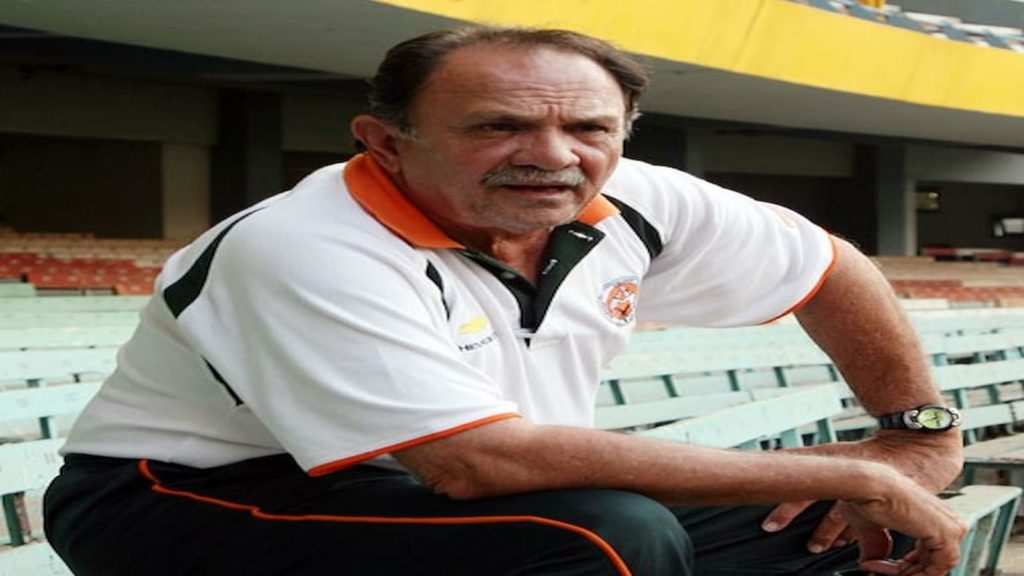 Mankad was the first of the two coaches to serve in multiple stints. Ashok Mankad has represented the Indian team in 22 tests and an ODI. He is the son of famous Indian cricketer Vinoo Mankad, after whom Mankading in cricket is named. Ashok Mankad had scored 203* and 208* in Ranji Trophy 1976-77. After retirement from cricket, he had become a commentator and coach. In 1982, Mankad was the manager of the team, which then involved a coaching aspect. He has also coached the Mumbai Ranji team for a few years.
Also read: Top 5 Biggest Achievements For India Under Virat Kohli Captaincy
PR Man Singh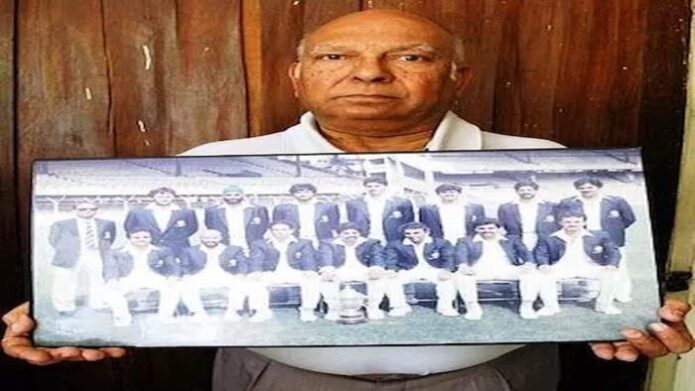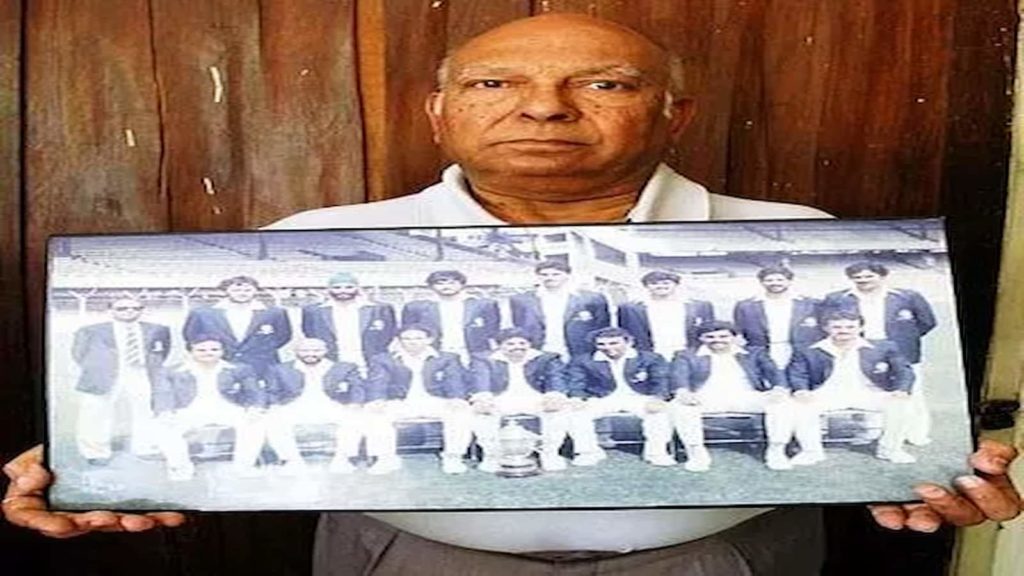 The former cricketer and cricket administrator had managed the 1983 world Cup-winning Indian team. The team was considered the underdog but went on to win the tournament. Reportedly, Man Singh had written a letter to the editor of Wisden who had claimed that he would eat his words if India wins the tournament. Earlier, he had worked as the assistant team manager in 1978 on a tour to Pakistan. He also managed the team that went on to play the Semi-finals in the 1987 World Cup. Later, he also served as secretary of the Hyderabad Cricket Association.
Kapil Dev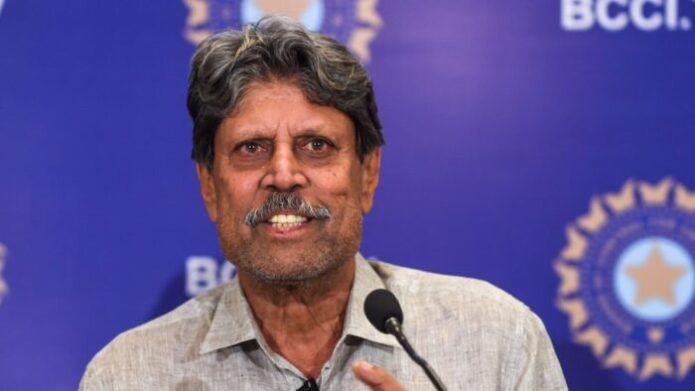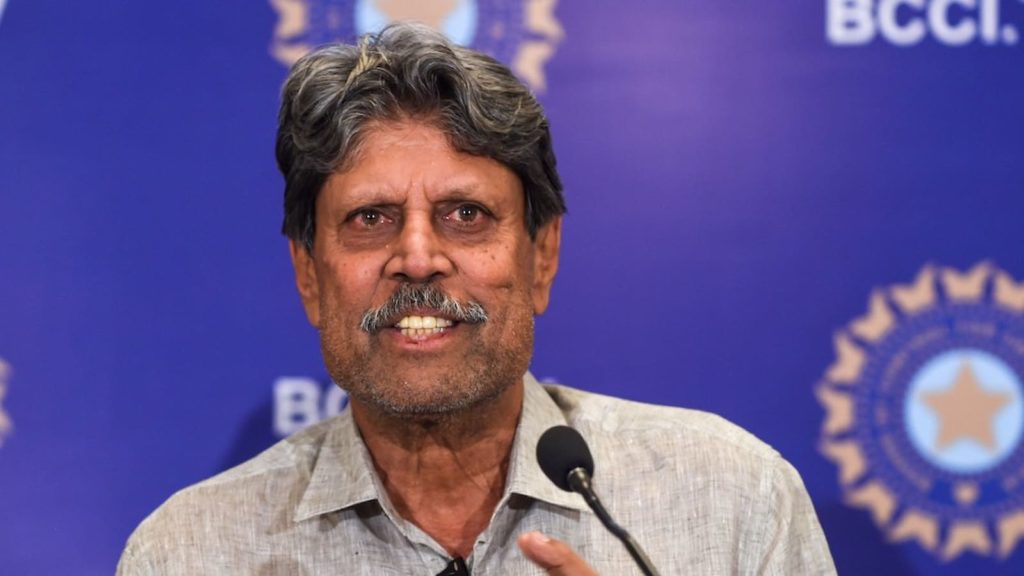 In 1999, Kapil Dev was appointed as the Indian Cricket Team's coach. Kapil Dev has captained the Indian team in its first-ever ICC Trophy, the 1983 World Cup. Under his guidance as a coach, the Indian team won a Test against New Zealand and lost 2 major series against Australia and South Africa. Resultantly, fans were disappointed with him. Manoj Prabhakar, a former cricketer alleged Kapil Dev for match-fixing. Since the controversy was at its peak in 1999, Kapil Dev resigned from his coaching position.
"I bid adieu to the game that gave me so much and then took a great deal of it away on the mere hearsay of a third party".

Kapil Dev on his resignation as Indian coach
John Wright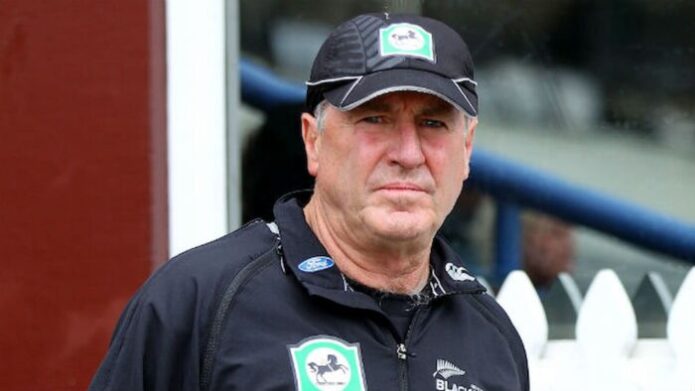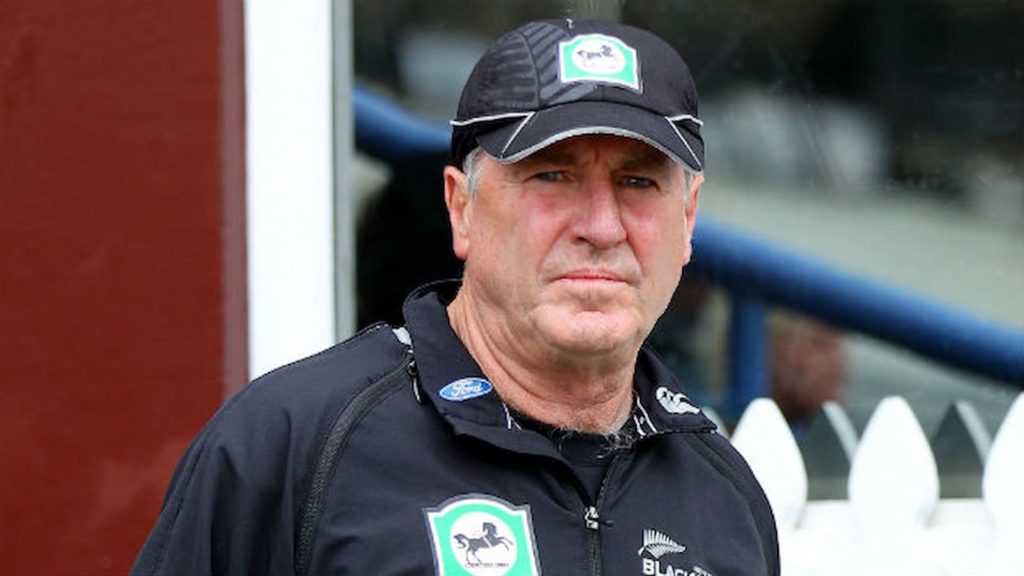 Wright became the first foreign coach of the Indian Cricket team, appointed in 2005. The Indian team was successful under his coaching, and the team had improved gigantically. India won a test series against Australia in 2001. Other major series wins against Pakistan and a drawn test series against Australia marked John Wright's tenure. It was under coach Wright that India went on to play the final of the 2003 cricket World Cup against Australia. Later, the team lost form. John Wright's term ended in 2005.
Also read: 5 Most Successful Captains Of All Time In Cricket History
Greg Chappell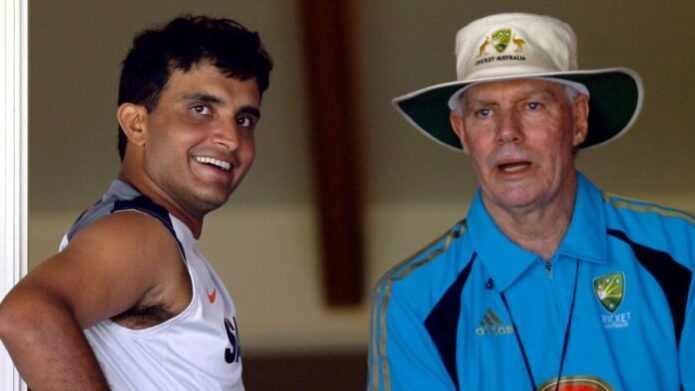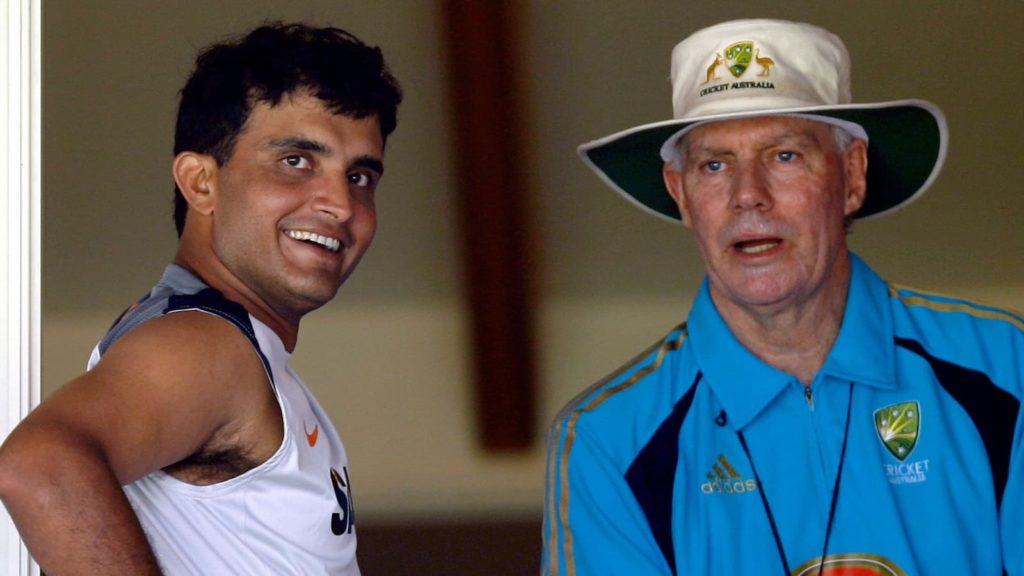 Chappell has been one of the most controversial coaches of the Indian National Cricket team. He was appointed in 2005 to coach the Indian team till the 2007 Cricket World Cup. However, his coaching ways didn't go well with any of the senior cricketers of the team then. Moreover, his relationship with Indian skipper Sourav Ganguly was not great. He was widely criticized for changing the batting line-up and his public statements too. Some cricketers like Harbhajan Singh and Zaheer Khan have openly criticized his methods. When the Indian team performed poorly in the 2007 WC, he resigned. However, he was the one who laid the 2007 World Twenty20 and 2011 Cricket World Cup-winning Indian team's foundation. Greg Chappell had facilitated the debut of Suresh Raina, Sreesanth, RP Singh, Munaf Patel, and Robin Uthappa.
Gary Kirsten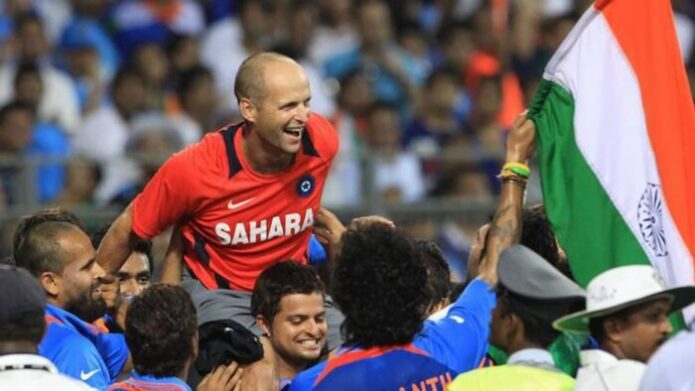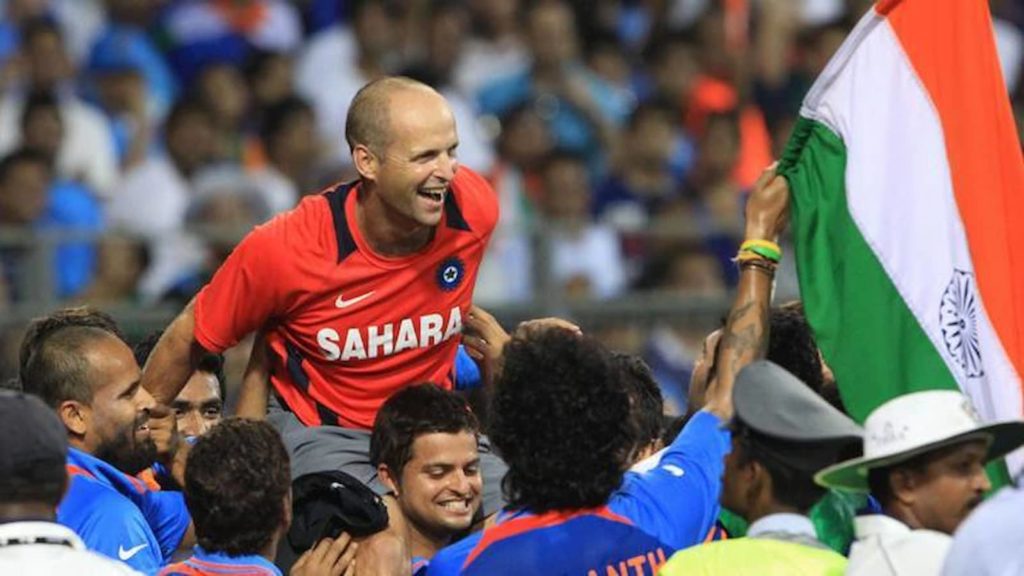 He became India's coach in 2008 and continued the role till 2011. Kirsten has been behind India's transformation to what the team is today. MS Dhoni had described him as 'the best thing to happen to Indian cricket'. It was under his guidance that India had the Border-Gavaskar Trophy, a series by 2-0 against Australia, Compaq Cup, and the 2011 Cricket World Cup. India also played the Kitply Cup and 2008 Asia Cup. The 2011 Cricket World Cup victory was very much credited to him since the Indian cricket team has grown exponentially under him. Many Cricketers praise him for enhancing their playing techniques and teaching field tactics. Under his coaching, India had achieved some important firsts.
First bilateral win in Sri Lanka against Srin Lanka.
First Test and ODI series victories against NZ in NZ.
Duncan Fletcher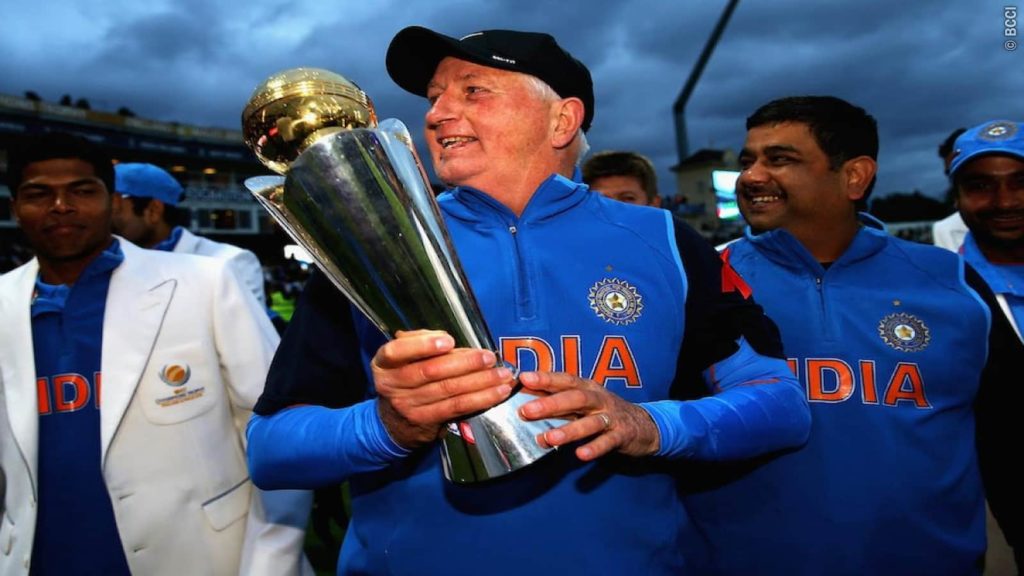 Gary Kirsten recommended Fletcher's name and thus he was appointed as India's coach in 2011. India had won 8 series in a row, under his coaching. In addition, he guided the Indian team to win the 2013 ICC Champions Trophy. He continued to coach India till the 2015 Cricket World Cup.
Ravi Shastri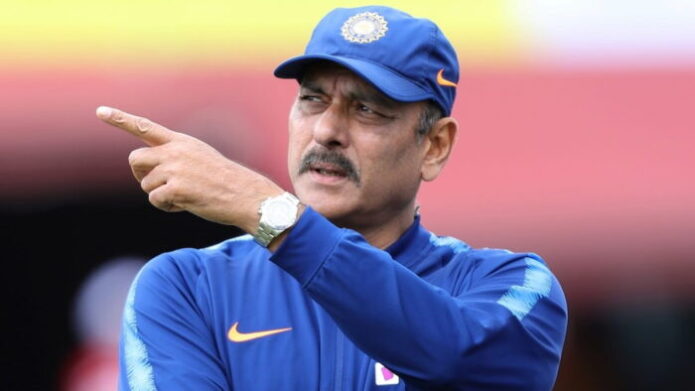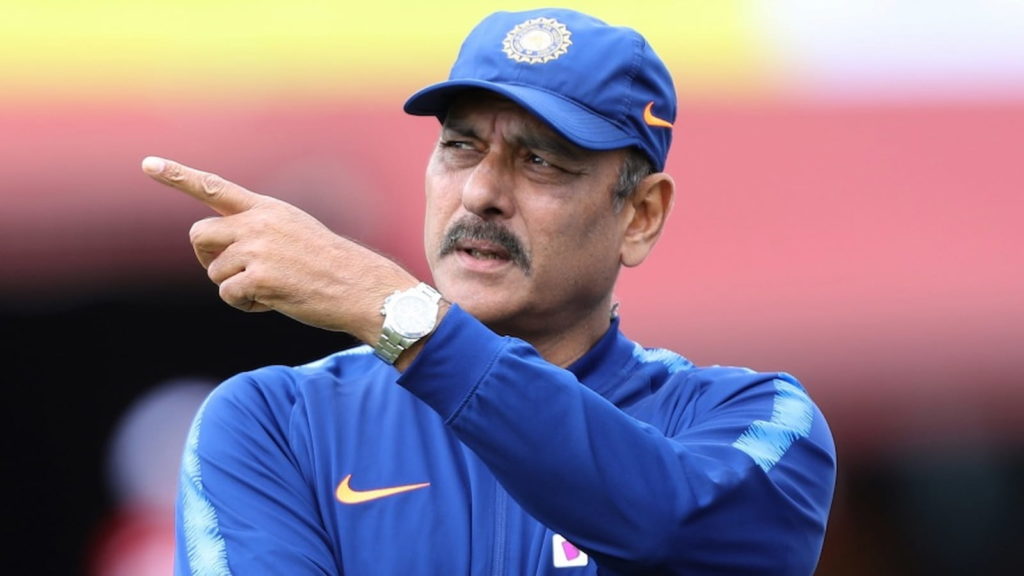 Ravi Shastri is only the second to coach the Indian team in multiple terms. Earlier, he has served as the director of the Indian cricket team. In 2017, he was appointed as Indian Coach and his term was extended by 45 days since the 2019 Cricket World Cup was being held. Later, on 16 August 2019, he was re-appointed as the coach of the senior men's Indian team. This made him the longest-serving coach of India. Under his guidance, India had reached the World Test Championship and had won several overseas Test victories. He continued to coach the team till the ICC T20 World Cup last year.
Rahul Dravid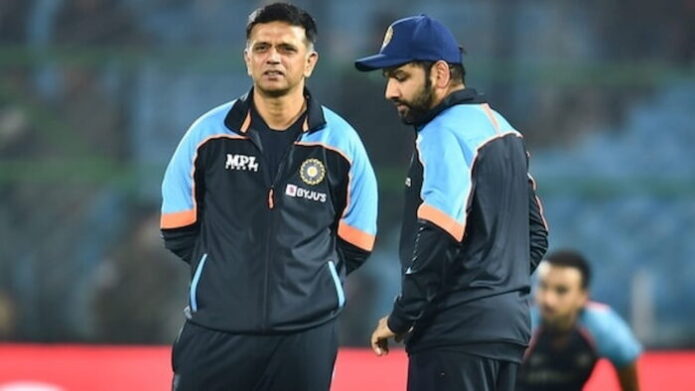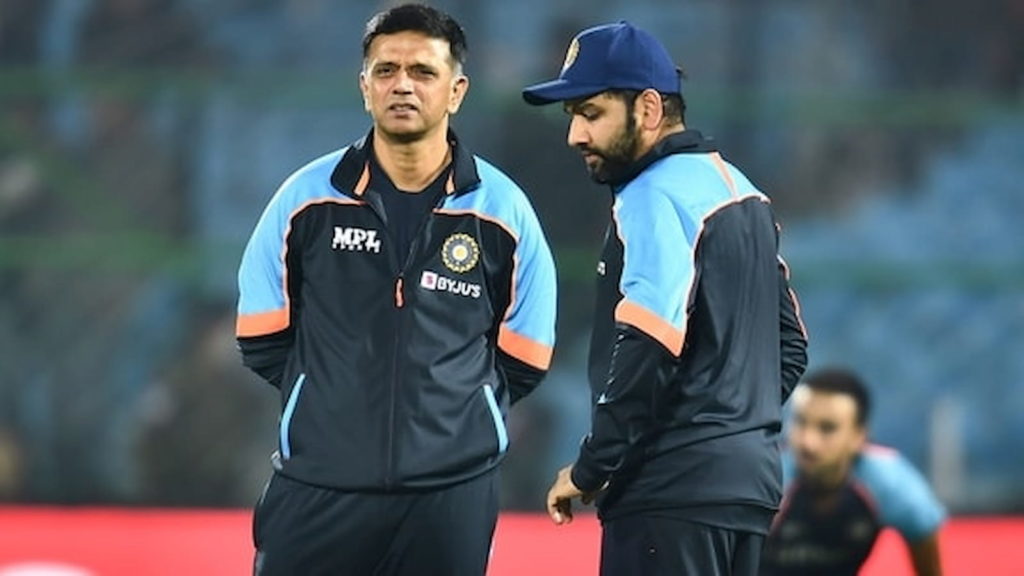 Rahul has served as the mentor of the Indian team in a tour against England in 2014. Next year, he was appointed as the head coach of the India A and India U-19 teams. Moreover, he is credited to bring massive reforms in the U-19 team management. The U-19 team has been very consistent with its performance and has won 2 World Cups since 2018. Later, in 2019, he was also appointed as the Head of Cricket at the National Cricket Academy. Recently, in November 2021, Rahul Dravid was appointed as the coach of the Indian National cricket team.
Also read: 10 Players With Most Runs In Test Cricket History
List of All Coaches of Indian National Cricket team
Sr. No.
Head Coach Name
Started Contract
Ended Contract
Country
1
Keki Tarapore
1971
1971
India
2
Hemu Adhikari
1971
1974
India
3
Gulabrai Ramchand
1975
1975
India
4
Datta Gaekwad
1978
1978
India
5
Salim Durrani
1980
1981
India
6
Ashok Mankad
1982
1991
1982
1991
India
7
PR Man Singh
1983
1987
India
8
Chandu Borde
1988
2007 [Eng tour]
1989
2007 [Eng tour]
India
9
Bishan Singh Bedi
1990
1991
India
10
Abbas Ali Baig
1991
1992
India
11
Ajit Wadekar
1992
1996
India
12
Sandeep Patil
1996
1996
India
13
Madan Lal
1996
1997
India
14
Anshuman Gaekwad
1997
1999
India
15
Kapil Dev
1999
2000
India
16
John Wright
2000
2005
New Zealand
17
Greg Chappell
2005
2007
Australia
18
Ravi Shastri
2007 [Ban tour]
2015
2017
2007 [Ban tour]
2016
2021
India
19
Lalchand Rajput
2007
2008
India
20
Gary Kirsten
2008
2011
South Africa
21
Duncan Fletcher
2011
2015
Zimbabwe
22
Sanjay Bangar [interim]
2016
2016
India
23
Anil Kumble
2016
2017
India
24
Rahul Dravid
2021 [SL tour]
2021
2021 [SL tour]
Present
India
Thank you for reading! Please leave a comment below if you liked it!
Do follow us on: Google News | Facebook | Instagram | Twitter | Youtube | LinkedIn
Have a good day ahead 🙂