Dale Steyn is often regarded as one of the greatest bowlers in international cricket. He is that one bowler who even the best batsmen feared to face. The South African fast bowler had an ability to swing the ball as well, making him the most feared bowler in South African cricket history. The Steyn Gun, as he is widely known, retired from all forms of cricket in August 2021. Now, he has been traveling across the globe and sharing images from his journeys. Dale has always been passionate about traveling and has been a free spirit. Let us look at who is Dale Steyn's rumored to be ex-girlfriend, Jeanne Kietzmann.
Steyn had made his debut in 2004 in a test against England. He had gotten the chance to play for SA only after a small domestic career. He had played a total of 93 Tests, 125 ODIs, and 47 T20Is, picking 439, 196, and 64 wickets respectively. Dale Steyn had also the first fast bowler to pick a five-wicket haul against all the countries playing Test cricket. Moreover, he also has 23 five-wicket hauls in Test cricket. He has played for RCB, SRH, and Gujarat Lions in IPL. Steyn also had the fastest IPL delivery ever to date, bowling at 156.7 km/h. He had dominated the ICC Test rankings for the longest time.
Who is Dale steyn's Ex-girlfriend Jeanne Kietzmann?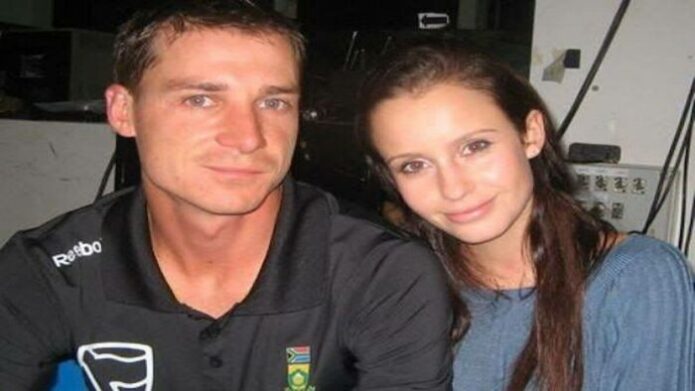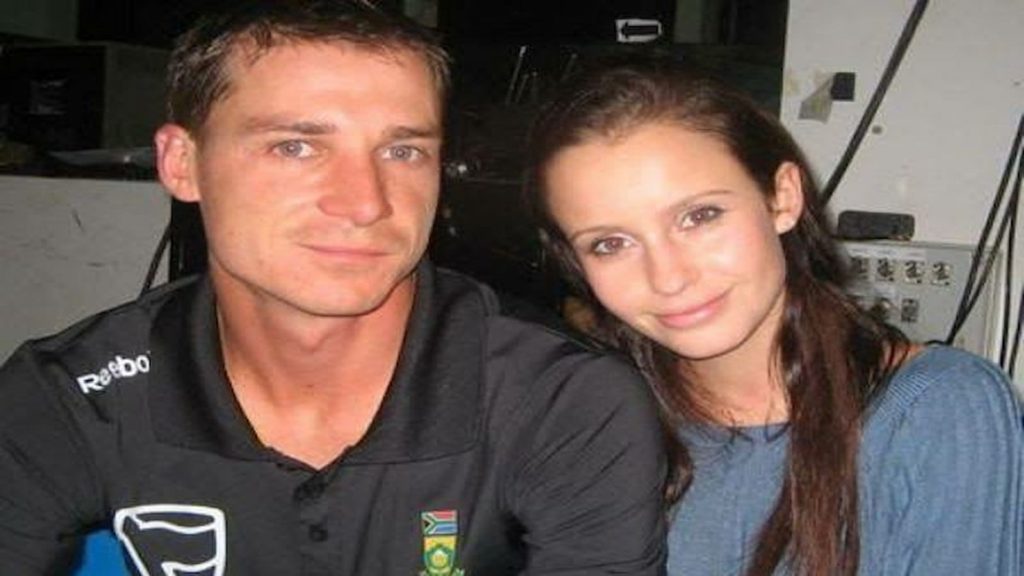 Back in 2007, Dale Steyn had seen Jeanne in a restaurant in Cape Town. The chemistry had sparked immediately. Then she used to work at the restaurant while was trying to make a career in the modeling and acting fields. Our pacer was clean bowled at the first sight of her. He had taken her number and the two started talking from the very next day. Things grew deeper and Dale and Jeanne were in a relationship in no time. The shared love for traveling, hiking, and adventure sports got them closer. Resultantly, the two traveled across the world in the next 4 years.
According to the rumors, Dale Steyn and Jeanne Kietzmann got married in 2011. However, there has been no official confirmation. The media openly refers to Jeanne as the South African bowler's wife. Dale Steyn was open about his relationship with her and frequently shared images with her. However, since 2014 there has been no official mention of her on Dale's social media profiles. It is believed that because of differences, the couple has parted ways in 2014. Whether the couple was dating or were actually married is still a matter of curiosity.
Also read: Who Is Faf Du Plessis's Wife? Know All About Imari Visser
Does Dale Steyn have kids?
Dale Steyn and Jeanne Kietzmann have no kids as of now. Dale spends most of his time traveling and clicking pictures. While Jeanne is very passionate about her music career. Moreover, there are also rumors of the couple's separation. The fact that they haven't posted of each other lately when they frequently did so earlier, validates the rumors.
All you need to know about Jeanne Kietzmann
Born in 1986 Kietzmann is a South African DJ. Jeanne Kietzmann has a lot of professions and accomplishments. Starting her modeling career at the young age of 12 years. Jeanne is now an established DJ, actress, model, and music producer. She started learning dance, drama and singing when she was 6 at the Cape Academy of Performing Arts. Later, she was also a part of several theatre productions. Because of her breathtaking looks and the hard work she had put in staying fit. She was offered 'Innocent Times', a 2008 TV Series, her first break. Over time, she has appeared in shows like 'League of Glory' and BBC's science fiction 'Outcast'.
Eventually, she had moved her focus to music production and started working as a DJ. Jeanne shares her videos and photos DJing every now and then. Moreover, Jeanne Kietzmann is also a trained ballet dancer. Be it music, acting, or modeling she wants whatever she does to be a reflection of who she is. Expressing her thoughts and telling a story through her music is what she aims to do.
| | |
| --- | --- |
| Name | Jeanne Kietzmann |
| Birthdate | 8 October 1986 |
| Birthplace | East London, South Africa |
| Nationality | South African |
| Religion | Christianity |
| Education | Cape Academy of Performing Arts |
| Occupation | DJ, Music Producer, Model, Actress |
| Notable works | Outcasts, Leagues of Glory, Muse |
| Spouse | Dale Steyn [2011-14] |
| Married on | 2011 [said to be married, however, there's no confirmation] |