Fast bowlers are the core elements of any cricket team. They can make a huge difference on any particular day for the team. Cricket is a batsman game from the past few decades but still there are bowlers who have dominated this game single handily for years and keeping the audience in excitement always. Still the bowler finds its way to terrorize. Today we will look at the top 10 greatest fast bowlers of all time.
10. Dennis Lillee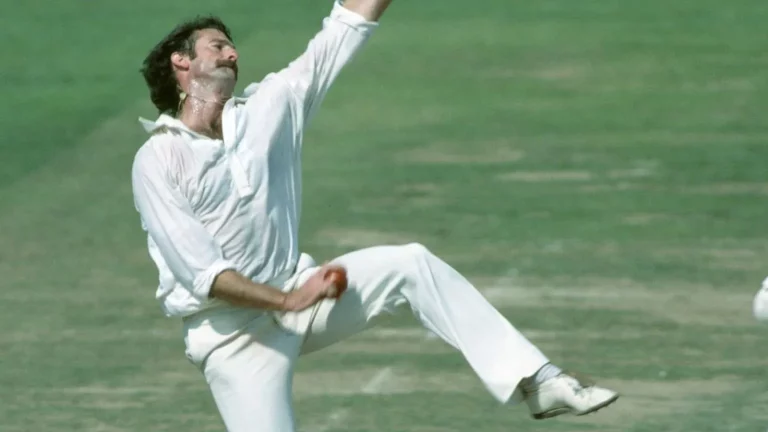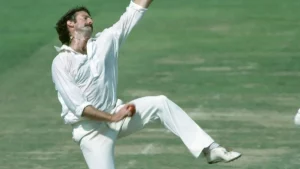 Dennis Lillee is on the 10th spot in the Top 10 Greatest Fast Bowlers of all time. Lillee was known for his aggressive style and he is one of the most ruthless fast bowlers the world has ever seen. In a total of 70 matches, he took 355 Test wickets which was a record during his time. Facing Lillee at his prime always been difficult for any batsmen around the world. Many great bowlers around the world knew him as the one who set up the pioneer of fast bowling in the Cricketing world. He was the first bowler to surpass the barrier of 350 wickets in test cricket.
ODIs Stats – 63 matches, 103 wickets, 20.82 average, 3.58 Economy
Tests Stats– 70 matches, 355 wickets, 23.92 average, 3.58 Economy
9. Sir Richard Hadlee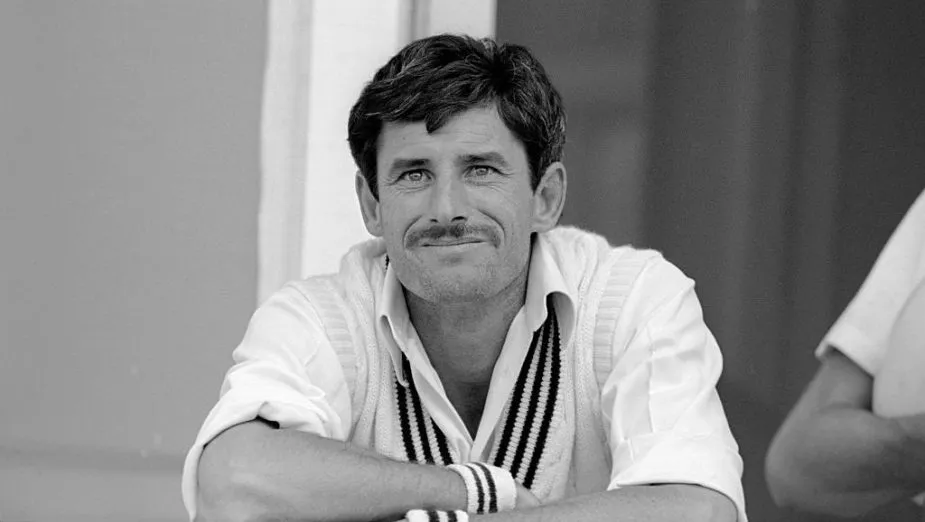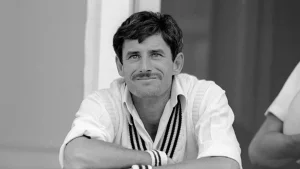 One of the greatest New Zealand bowler ever in their history. If a tag of Intelligent pacer in cricket it would be suited on Sir Richard Hadlee. Most accurate bowler and had the ability to confuse the batsman with his lethal outswinger makes him most destructive bowler of his era. The first ever bowler in the history to breach the barrier of 400 wickets mark and ended at 431 wickets which was highest by that time among any bowler.
ODIs Stats– 115 matches, 158 wickets, 21.56 average, 3.30 Economy
Tests Stats– 86 matches, 431 wickets, 22.29 average, 2.63 Economy
8. Allan Donald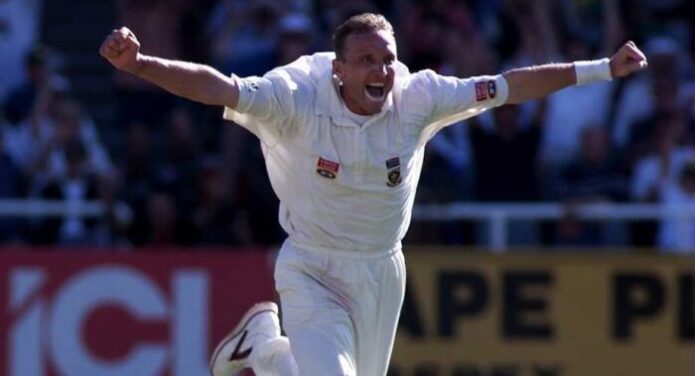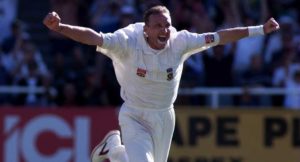 The only superstar of South African bowling in the 90s. Donald troubled the great batsman with sheer pace. The unplayable spell against Mike Atherton at Trent bridge defined what this genius was stand for – Short length deliveries at Raw pace Atherton was no where in picture. 21.78 average is one of best average in history among bowler who took 200 wickets – Allan Donald Stands above rest here.
ODIs Stats- 164 matches, 272 wickets, 21.78 average, 4.15 Economy
Tests Stats- 72 matches, 330 wickets, 22.25 average, 2.83 Economy
7. Waqar Younis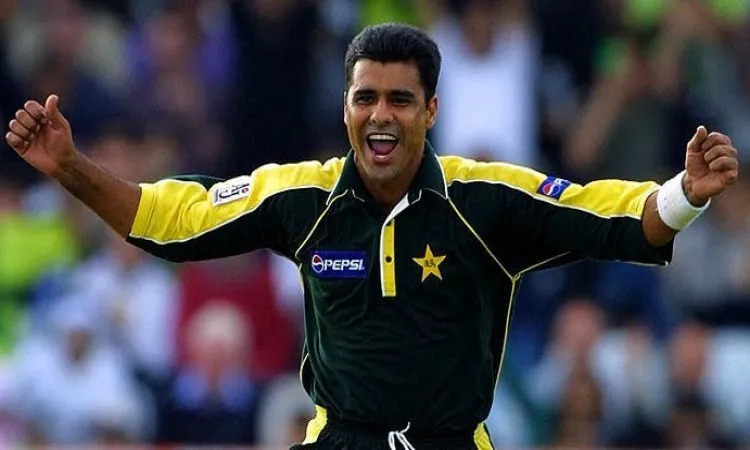 Waqar Younis was one of the greatest fast bowlers Pakistan has ever produced. He is one of the best swingers on the ball. He is well known for his capability of reverse swing. His toe-crushing yorkers are the nightmare for any batting lineup around the world. The former Pakistan legend has more fifers than anyone in the history of the game. Waqar Younis also holds the record for the best bowling figures as a captain in an ODI(7/36).
ODIs Stats: 262 matches, 416 wickets, 23.84 average, 4.68 economy
Tests Stats: 87 matches, 373 wickets, 23.56 average, 3.25 economy
6. Dale Steyn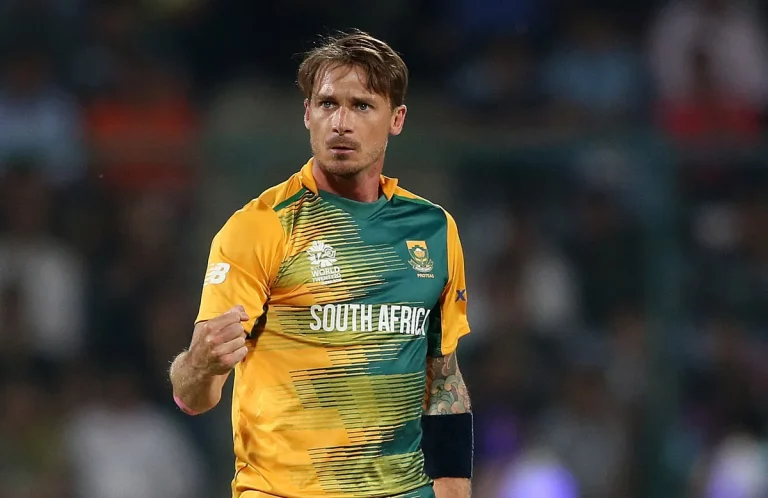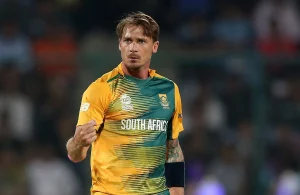 When you talk about swing, pace, and rhythm you have to talk about Dale Steyn. Steyn is one of the best fast bowlers of his generation. After the era of Allan Donald, it was Steyn who led the fast attack of the South African team all over the world. There are only a few bowlers around the world who can distract any batsmen with both pace and swing and Steyn is one of them. Getting 400th test wickets in just 80 matches shows the caliber of the modern great.
ODIs Stats– 125 matches, 196 Wickets, 25.95 average, 4.87 Economy
Tests Stats– 93 matches, 439 wickets, 22.95 average, 3.24 Economy
Also Read: Top 10 Greatest Off Spinners of all time.
5. Glenn Mcgrath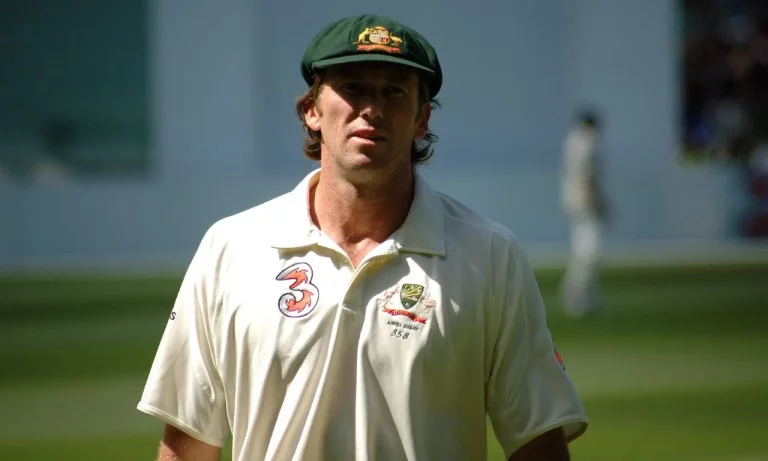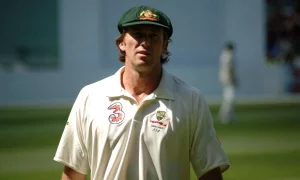 It would not be wrong to say that McGrath was a backbone for the Australian team in the 90s. His 563 Test wickets in 124 matches are the most by any fast bowler which was later broken by James Anderson. Glenn McGrath is unquestionably one of the greatest bowlers Australia has ever produced. He also had a total of 381 wickets in 250 matches that too with an average of 22.02. He mostly relies on his length and swinging deliveries rather than focusing on pace.
ODIs Stats– 250 matches, 381 wickets, 22.02 average, 3.88 Economy
Tests Stats– 124 matches, 563 Wickets, 21.64 average, 2.5 Economy
4. Malcolm Marshall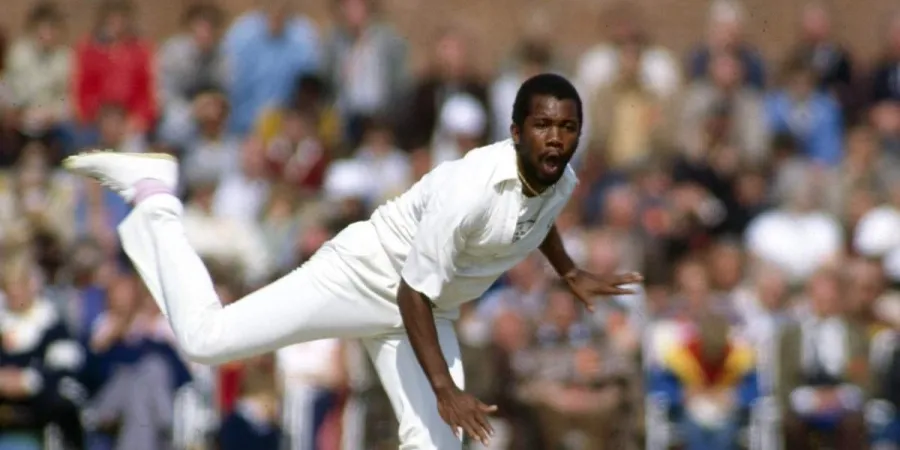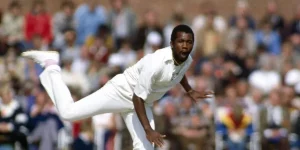 Marshall aggression is well known in the history of the game. If you talk about aggression and fiery bouncer you have to talk about the West Indies legend Malcolm Marshall. The dominance of West Indian Cricket during the 70s and 80s is mainly due to their top-class bowling and fearsome batting. Malcolm Marshall was leading the pace attack during his time. His ability to swing the bowl and his fiery bouncers are always difficult to deal with for any batsmen.
ODIs Stats– 136 matches, 157 Wickets, 26.96 average, 3.53 Economy
Tests Stats– 81 matches, 376 Wickets, 20.94 average, 2.68 Economy
3. Courtney Walsh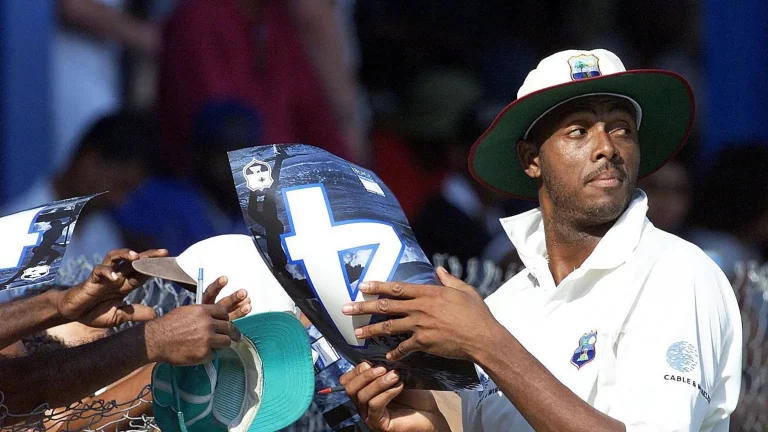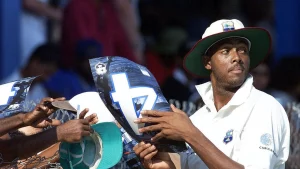 Courtney Walsh does not need any introduction in this list. Taking 500 test match wickets is not a joke and he is the first bowler to achieve this feat in the history of test cricket.
His partnership with Curtly Ambrose is well known and both are phenomenal for West Indian cricket.
ODIs Stats: 205 matches, 227 wickets, 30.48 average, 3.84 economy
Tests Stats: 132 matches, 519 wickets, 24.45 average, 2.54 economy
2. Curtly Ambrose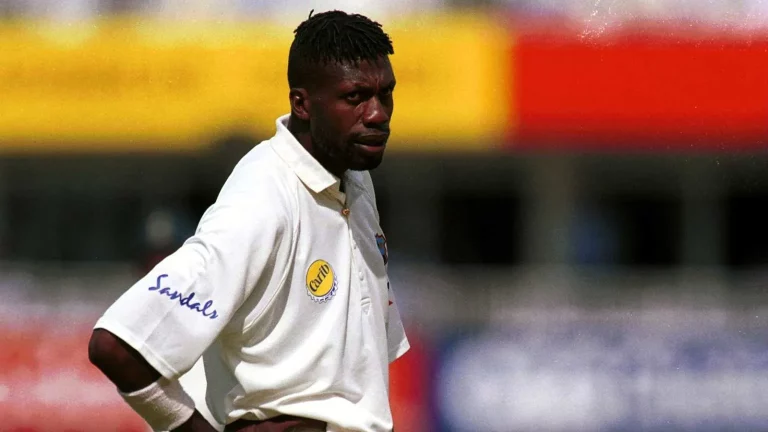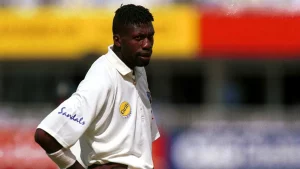 Curtly Ambrose is well known for his fearsome and economical bowling throughout his career. He took 405 wickets in 98 matches that he has played with West Indies. His economy of 2.31 is one of the best in the history of test cricket. He has always been a commanding bowler for his team who can change the fortune of the game with his spells. An average of 20.99 and an economy of 2.30 just prove the player's caliber. He is just unplayable for any batsmen.
ODIs Stats– 176 matches, 225 wickets, 24.12 average, 3.48 Economy
Tests Stats– 98 matches, 405 Wickets, 20.99 average, 2.30 Economy
1. Wasim Akram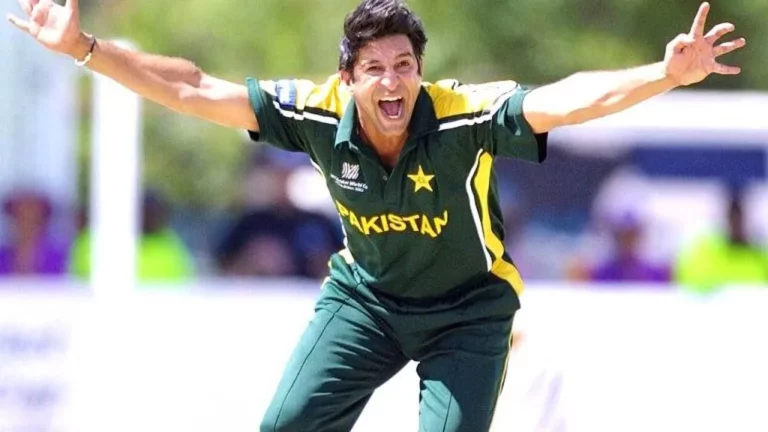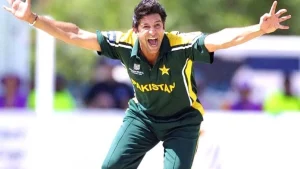 Wasim Akram was rated as the greatest fast bowler of all time among top 10. The influence of this man on the cricketing pitch is just unmatchable. He is known for his reverse swing and toe-crushing swinging yorkers. He was a part of the world cup winning team in 1992 and also adjudged the Man of the Match for his all-around performance of 3/49 and 33 of 18. The world of cricket may never witness a bowler like Wasim Akram again. His capability of swinging the ball in both ways and his lethal Yorkers are just impossible to face. He along with Waqar Younis in the 90s formed the most feared bowling pairs in the history of Pakistan cricket.
ODIs Stats– 356 matches, 502 Wickets, 23.52 average, 3.9 Economy
Tests Stats– 104 matches, 414 wickets, 23.62 average, 2.59 Economy
Top 10 Greatest Fast Bowlers of all time
| | | | | | |
| --- | --- | --- | --- | --- | --- |
| S. No. | Player | Test Matches | Wickets | Average | Economy |
| 10 | Dennis Lillee | 70 | 355 | 23.92 | 3.58 |
| 9 | Sir Richard Hadlee | 86 | 431 | 22.29 | 2.63 |
| 8 | Allan Donald | 72 | 330 | 22.25 | 2.83 |
| 7 | Waqar Younis | 87 | 373 | 23.56 | 3.25 |
| 6 | Dale Steyn | 93 | 439 | 22.95 | 3.24 |
| 5 | Glenn Mcgrath | 124 | 563 | 21.64 | 2.5 |
| 4 | Malcolm Marshall | 81 | 376 | 20.94 | 2.68 |
| 3 | Courtney Walsh | 132 | 519 | 24.45 | 2.54 |
| 2 | Curtly Ambrose | 98 | 405 | 20.99 | 2.30 |
| 1 | Wasim Akram | 104 | 414 | 23.62 | 2.59 |
So, here are all the top 10 Greatest fast bowlers of all time across formats.