The journey of Suryakumar Yadav in cricket has been quite inspirational, to say the least. He went from being an afterthought to turning the course of his career through sheer hard work and consistency. Surya completely reinvented himself after MI bagged him in 2018 as a squash-buckling top-order batter. Through years of determination, Surya went from undesirable to undeniable and became a regular part of the Indian squad. Over the years, Suryakumar's on-field exploits have made him quite a household name and have showered him with riches as well. The following article provides an insightful look at the financial position and the net worth of Suryakumar Yadav.
Suryakumar Yadav Net Worth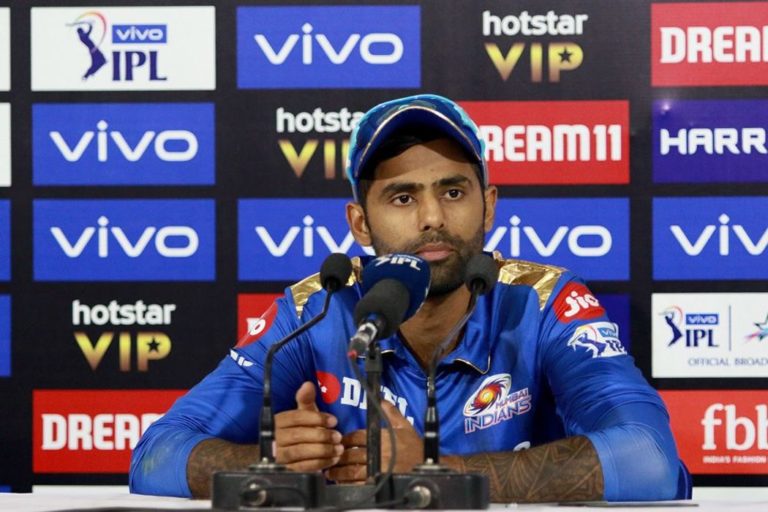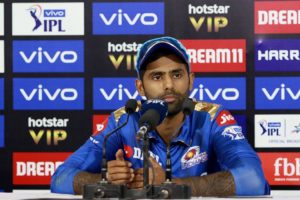 If the facts mentioned below are astute, the net worth of Suryakumar Yadav is approximately INR 15 Crores. His net worth majorly consists of his IPL salary with Mumbai Indians, as well as his earnings from international cricket. A significant figure of his financial standings also comprises earnings from brands. At the prime of his life at 31, Suryakumar has a long road ahead of him.
Suryakumar Yadav Net Worth Growth in the last 5 years
| | |
| --- | --- |
| Year | Net Worth |
| 2017 | $0.3 Million |
| 2018 | $0.7 Million |
| 2019 | $1 Million |
| 2020 | $2 Million |
| 2021 | $3 Million |
Surya's Net Worth has grown by 10 times in the last five years.
Suryakumar Yadav Annual Salary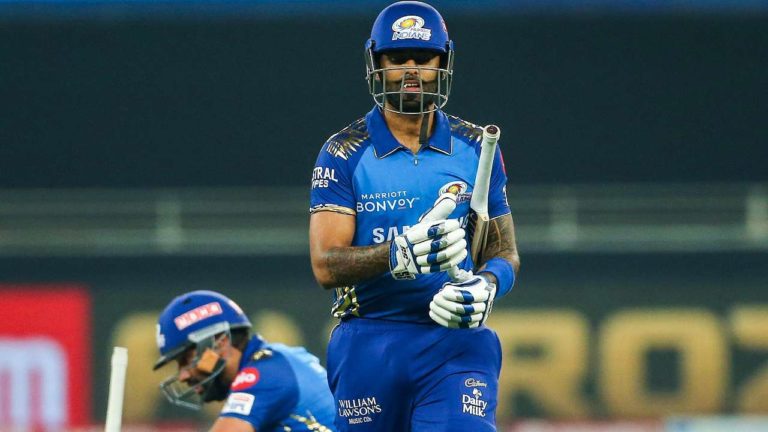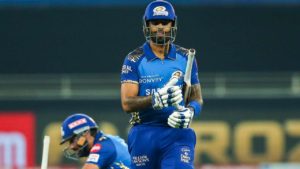 Despite being a featured player for the Indian cricket team, Suryakumar Yadav is yet to be assigned a BCCI Contract. Nonetheless, the 31-year-old is paid a stipulated sum of INR 6 Lakhs per ODI and INR 3 Lakhs per T20I in the form of a match fee. In addition to this, Surya also gets a major chunk of his salary by representing the Mumbai Indians in the IPL. The talisman batter was bought by the Mumbai-based franchise for a whopping 3.2 Crores in 2018 and he has been representing the MI Paltan ever since. It was during his stint with Mumbai that SKY really hit the strides as a top-order batter.
Also Read: Ishan Kishan Net Worth, Salary, Endorsements
Sponsorships and Endorsements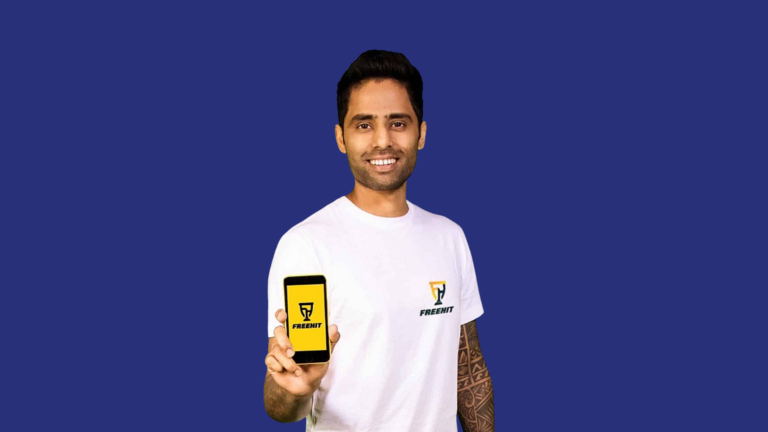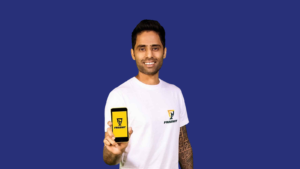 Suryakumar is the brand ambassador of fantasy sports platform 'Free Hit', which is a fast-growing Indian sports fantasy app. In addition to this, SKY has signed deals worth a fortune with brands like Ton, Sareen Sports,100 Master Blaster, Go Noise. The right-handed batter earns a fortune through endorsing these brands as they comprise a huge chunk of his yearly earnings. His association with the Mumbai Indians also makes him the indirect sponsor of global brands like Samsung, Colors, Marriot Bonvoy, and many others. It is expected that the Surya earns a minimum of 7-figures yearly through these endorsements.
Houses and Properties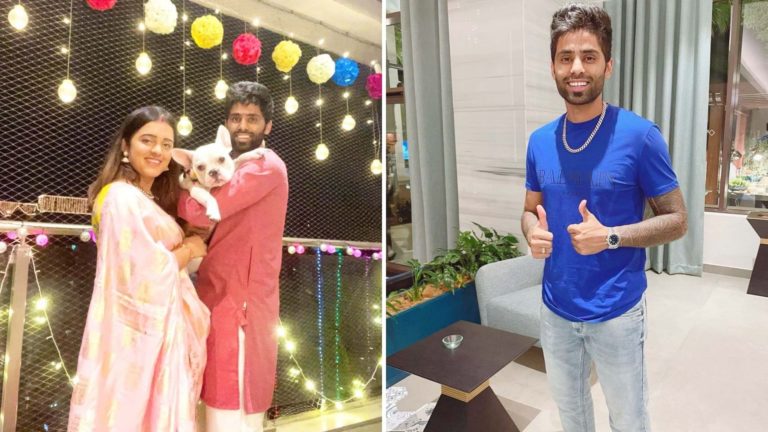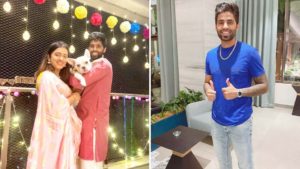 Surya resides in a luxurious apartment in Mumbai, Maharashtra. Home to his lovely dog Pablo, and his family, the Mumbai flat also comes with a balcony and is on one of the top floors in the high-rise building. The flat is lavish and comprises all the amenities including a sea-facing balcony, which is a rarity these days. In addition to this, Suryakumar Yadav also owns multiple real-estate properties across the country.
Car Collection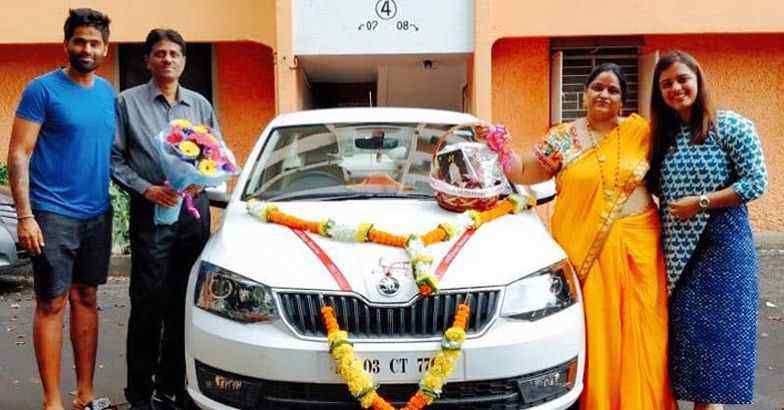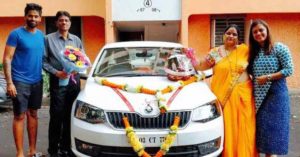 The Mumbai-born is a huge fanatic of luxury cars. Despite being in the early stages of his international career, Surya has quite a few lavish automobiles. His car collection includes the Skoda Superb, the lavish Audi A6, and a classic Range Rover. Given that SKY is yet to reach his potential on the field, it is almost a certainty that his car collection is going to expand.
Player Profile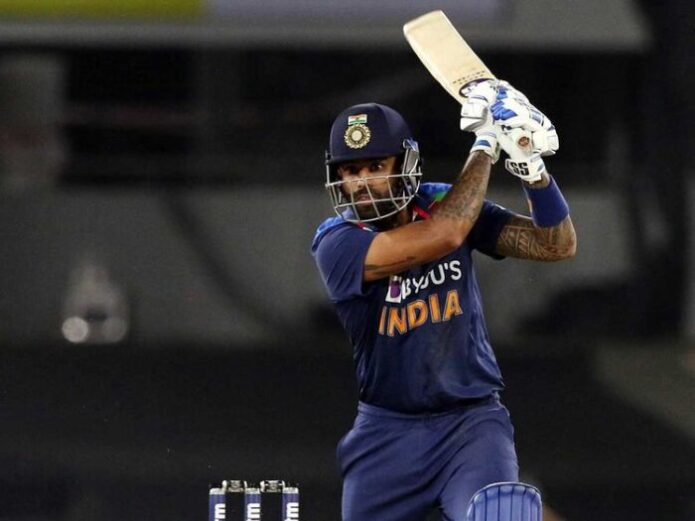 | | |
| --- | --- |
| Name | Suryakumar Yadav |
| Age | 31 (September 14th, 1990) |
| Teams | Mumbai Indians, Mumbai, India A, Mumbai A, West Zone, Kolkata Knight Riders, India AT20, India B, India Blue, India Red, India C, Triumphs Knights MNE, India |
| Annual Income | Approximately INR 5-6 Crores |
| IPL Salary | INR 3.2 Crores |
| Cars | Audi A6, Range Rover, Skoda Superb |
| Endorsements | Free Hit, Ton, Sareen Sports,100 Master Blaster, Go Noise |
| Social Media Followers | 5 Million Followers |
| Residence | Mumbai, Maharashtra |
| Net Worth | INR 15 Crores |