From a ticket collector at a railway station to a world-cup-winning captain, MS Dhoni has left behind quite a legacy for himself. One of the most influential cricketers in Indian cricket history, Dhoni is India's most successful captain. He took the cricketing world by storm with his relentless attacking abilities and his infamous long hair. Mahi broke countless records with his bat and behind the stumps and took India to record heights. He was in the headlines when he overtook the little master Sachin Tendulkar in terms of Net Worth in the late 2000s. However, that was more than a decade ago and this article highlights where does the net worth of MS Dhoni stands in 2021.
Cricketing Career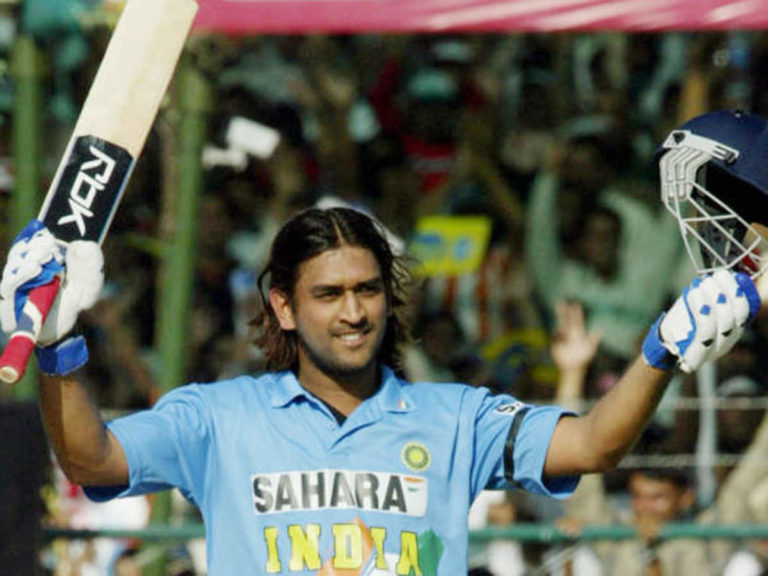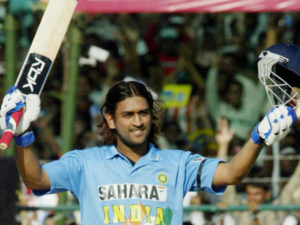 MS Dhoni belonged to the batch of elite cricketers starring Yuvraj Singh, Gautam Gambhir, Mohammad Kaif, etc. Therefore because of the team being packed with talent, he wasn't selected for the inaugural under-19 world cup in 2000. Dhoni continued to grind and put in the hard yards religiously until he was finally called up for a Zimbabwe Tour in 2003. Despite early failures, Mahi's uncanny attacking skills impressed the selectors and fans alike. And in no time, Dhoni became a featured player in the Indian side irrespective of the format. After the 2007 World Cup debacle, the captaincy slot was open yet again as former skipper Rahul Dravid decided to step down. The role was given to MS Dhoni due to his tremendous form and the Ranchi-born never looked back.
His accomplishments: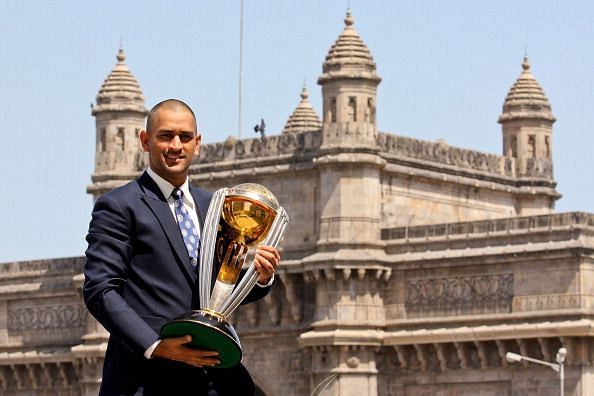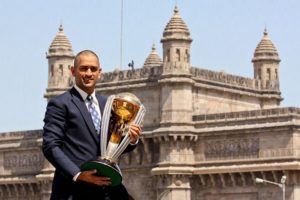 He took India to record heights under his guidance and leadership, starting with winning the 2007 T20 World Cup in South Africa. It was under his wing that India became the no. 1 test side in 2009 and lifted the World Cup which had allured the men-in-blue for 28 years. With the champions trophy win in 2013, MS became the first and somehow only captain to date to win the triple crown. Dhoni retired from test cricket in 2014 owing to a string of poor performances but continued to be a featured player in white-ball cricket. Dhoni's superb run continued as he became one of the very few players to cross the 10,000-run-mark in ODIs. His last international match was against New Zealand in the semi-finals of the 2019 World Cup where the 38-year-old was infamously ran out in the crucial moments of the run chase.
Dhoni was never seen in an Indian jersey ever again as he announced his retirement the following year. However, he was appointed as the chief mentor of the Indian contingent for the T20 World Cup as he hopes to duplicate his accomplishments as the advisor.
Annual Salary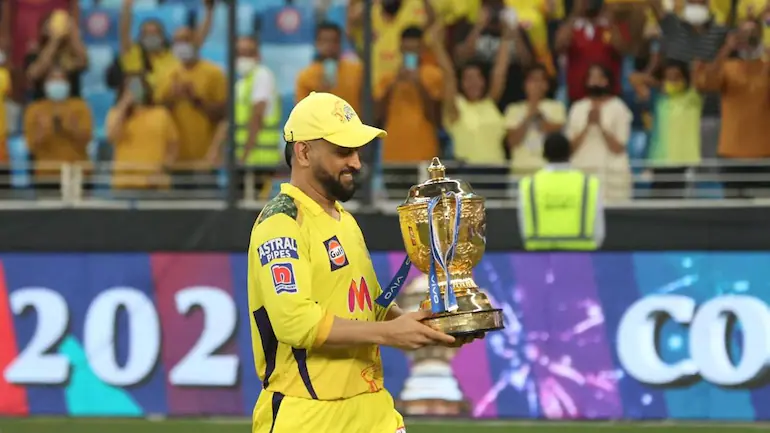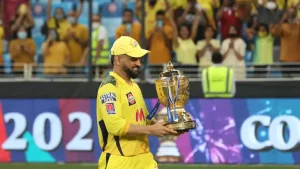 Dhoni signed captainship of the IPL team Chennai Super Kings in 2018 for US $2.1 million or INR ₹15.71 Crores. Above all, he has earned a total of ₹ 137.8 crores in salaries in his IPL journey over 13 years. Pension after his retirement is yet to be officially released. Although Dhoni agreed to be the mentor of the Indian side for the T20 World Cup, he isn't charging any money from the BCCI.
Also Read: Rohit Sharma Net Worth, Endorsements, And Salary
Dhoni Bikes Collection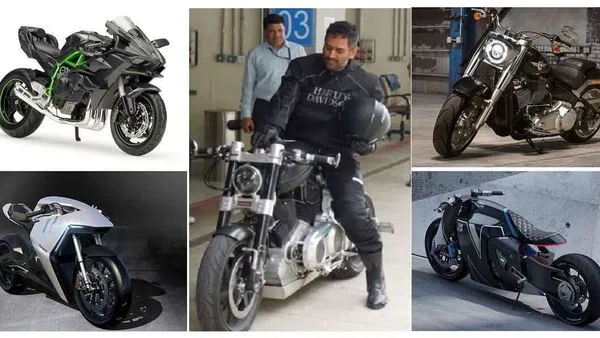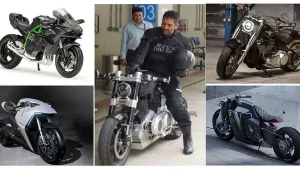 MS Dhoni is so fond of bikes to such an extent that he can be seen driving one in his free time in Ranchi. His bike collection includes Ducati 1098 2008 Model (₹14 Lakhs), Enfield Machismo (₹1 Lakh), Confederate X132 Hellcat (₹60 Lakhs), Kawasaki Ninja ZX-14R (₹19.70 Lakhs), Harley-Davidson Fat Boy (₹18.2 Lakhs), Yamaha YZF600R Thundercat (₹6 Lakhs), TVS Apache (₹2.17 Lakhs), and many more. Captain Cool's car collection includes Hummer H2, Mercedes Benz GLE, Land Rover, and Audi Q7.
Sponsorships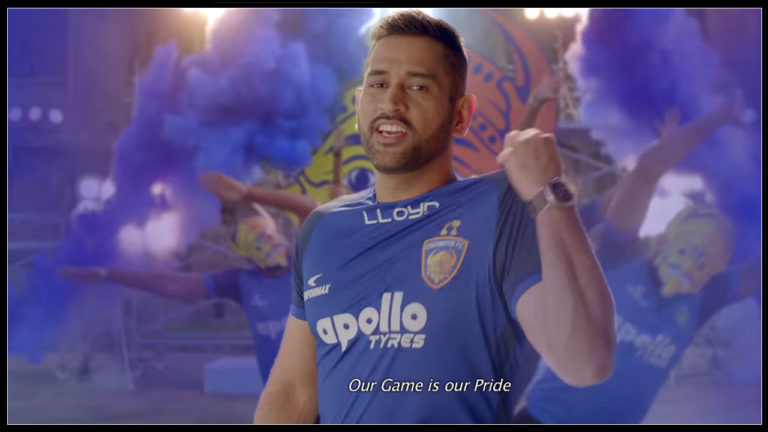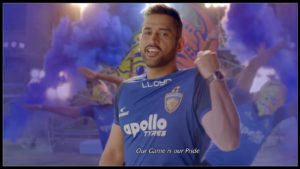 Mahi's investment portfolio is also quite diverse. His investments primarily cater to the hospitality, sports franchises, and fitness sectors. He owns a hotel in Jharkhand named Hotel Mahi Residency. He also owns around 190+ gyms across the country under the name SportsFit. Mahi also launched SEVEN, a company that deals with sportswear. In spite of hotels and brands, Mahi also had several sporting franchises namely Ranchi Rays in the IHL and Chennaiyin FC of the ISL. He also has a stake in the Supersport World Championship team Mahi Racing Team India.
Endorsements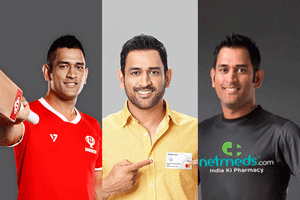 The 40-year-old has been associated with a lot of highly valued brands. Some of those include Sony, Pepsi, Aircel, Spartan, Boost, Reebok, Big Bazaar, TVS, Amity University, etc. Currently, Dhoni has 20 endorsements, with only megastar Shahrukh Khan having more endorsements than him (21). Dhoni is also the Vice President (Marketing) at the India Cements which is owned by N.Srinivasan, the former BCCI president.
MS Dhoni Net Worth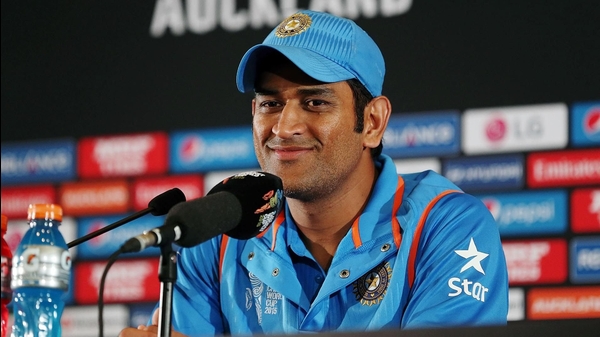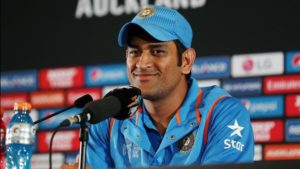 The Net Worth of MS Dhoni is estimated to be around 830 Crore Indian Rupees. This makes him rank second on the list of Richest Cricketer in India. Dhoni ranked 23rd on the Forbes list of The World's Highest-Paid Athletes.
MS Dhoni Net Worth 2021
| | |
| --- | --- |
| Name | Mahendra Singh Dhoni |
| Age | 40 (July 7, 1981) |
| Teams | India, Asia XI, Chennai Super Kings, Indians, Jharkhand, Rising Pune Supergiant, India A |
| Annual Income | INR 50 Crores per annum |
| IPL Salary | INR 15 Crores |
| Endorsements | Aircel, Pepsi, Orient PSPO, Spartan Sports, Reebok, Boost, Amity University, Gulf Oil, Amrapali Group, Ashok Leyland, McDowell's Soda, Big Bazaar, Exide Batteries, TVS Motors, Sony Bravia, Sonata Watches, Dabur Chyawanprash, Lays Wafers, Lafarge Customer Service and Maxx Mobile |
| Bikes | Ducati 1098 2008 Model, Enfield Machismo, Confederate X132 Hellcat, Kawasaki Ninja ZX-14R, Harley-Davidson Fat Boy, Yamaha YZF600R Thundercat, TVS Apache, etc. |
| Charity | Mahendra Singh Dhoni Charitable Trust |
| Residence | Ring Road, Ranchi, Jharkhand |
| Net Worth | INR 830 Crores |