A dressing room full of tattooed arms, gelled hair, peroxide highlights, and dabbing twenty-somethings defines the post-Tendulkar era of Indian cricket. Amidst all the glitter and spunk of the youthful Indian dressing room, a quiet young man of short stature was the unlikely outcast. Owing to his calm demeanor and the way he carries himself around, Ajinkya has become one of the most respected cricketers in the world. In a game where fans often tend to turn sour on cricketers after a few dismal performances, Rahane belongs to an elite class of cricketers who are just impossible to hate. Rahane's international career has lasted over a decade and has showered him with all the riches in the world. The following article provides an insightful look at the financial standing and net worth of Ajinkya Rahane.
Ajinkya Rahane Net Worth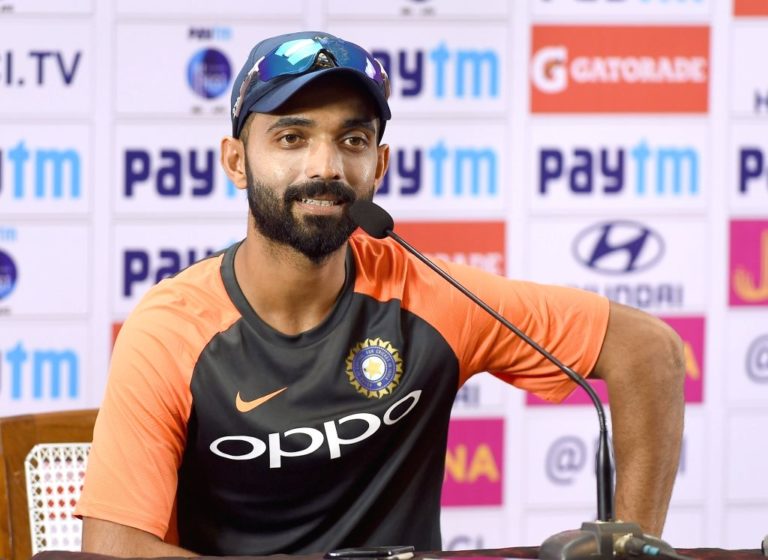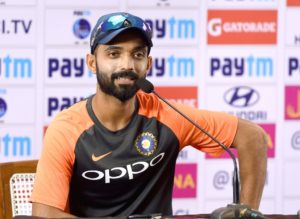 If the facts mentioned below are astute, the net worth of Ajinkya Rahane is estimated to be around INR 65 Crores. The flamboyant batter's annual income has risen dramatically over the years given the rise of his stature in the cricketing world. His net worth majorly consists of his IPL salary, as well as his earnings from international cricket. A significant figure of his financial standings also comprises earnings from brands. Although some may feel that Rahane's best days in the field are behind him, he continues to serve his nation for the greater good.
Ajinkya Rahane Annual Salary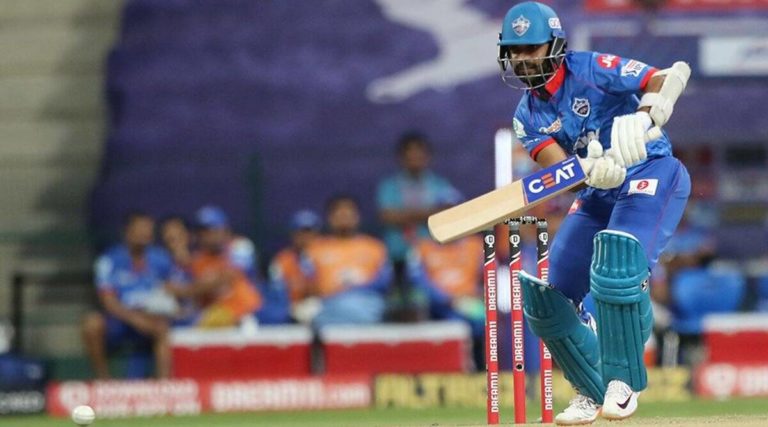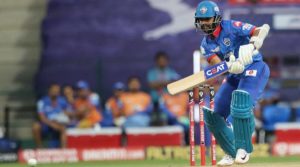 Ajinkya Rahane is a part of the Grade A cricketers as announced by the BCCI in 2021. As per the terms of the contract, the Mumbai-born is guaranteed an amount of INR 5 Crores a year. However, this does not include the match fees he is paid for representing his country after every match. Rahane is also an integral part of the Delhi Capitals as he's been representing them since 2020. He was released from his duties from Rajasthan Royals before the 2020 auctions and was subsequently purchased by DC for an annual salary of INR 5.25 Crores.
Also Read: Ishan Kishan Net Worth, Endorsements, Cars, Salary 2021
Sponsorships and Endorsements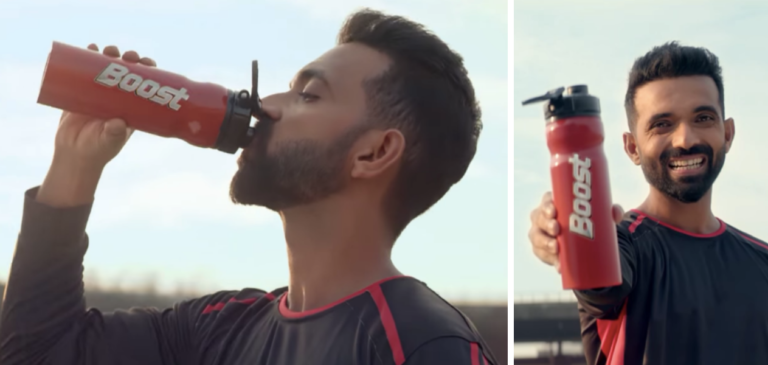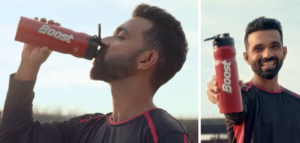 Ajinkya Rahane is one of the most respected faces of Indian cricket and it wouldn't come as a surprise that he has a huge brand value as a result of it. Ajinkya recently signed a multi-year deal for health-drink giants, Boost. He tweeted out the announcement in the wake of the World Test Championship in June. Boost has been associated with some of the best cricketers before including Sachin, Dhoni, and Virat. Some of the brands endorsed by Ajinkya Rahane are Boost, CEAT, NeoGrowth, My11Circle, Games24x7, ELSA Corp, Hudle, etc. It is expected that Ajju earns about 20-30 Lakhs INR from each brand deal.
Car Collection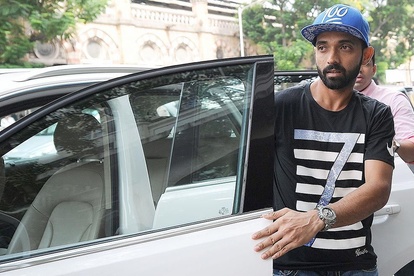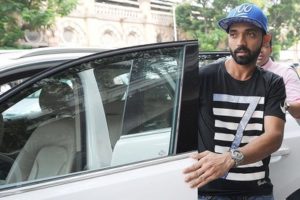 Despite his vast riches, Ajinkya doesn't have the lavish car collection one might assume. It wouldn't take a genius to guess that he prefers to live a simple life, away from all the world of fanciness. Nonetheless, the 33-year-old owns some of the most eye-pleasing wheels. The Car brands owned by Rahane include Volvo, BMW, and Audi Q5.
Houses and Properties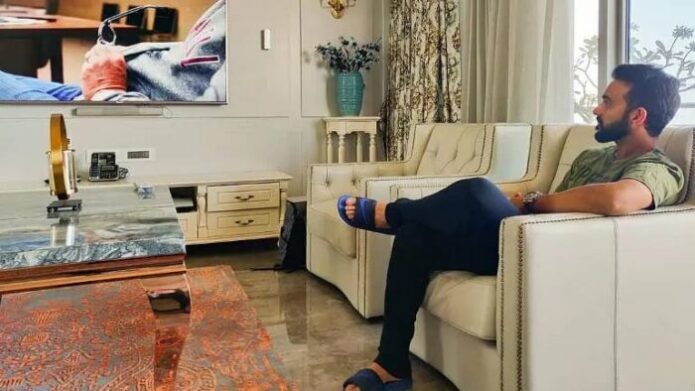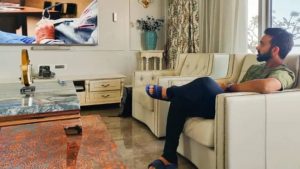 At present, he has a house in the Matunga area of Mumbai. He lives there with his wife and daughter. Ajinkya Rahane is regularly sharing photos and videos shot at a home, which has glimpses of his Mumbai apartment. Rahane's apartment has a spacious balcony where Rahane likes to do some outdoor exercises. His apartment also has a gym area, where he has a set of exercises. His home also has exercising types of equipment like a treadmill and air bike. In addition to this, Rahane also owns multiple real-estate properties across the country.
Player Profile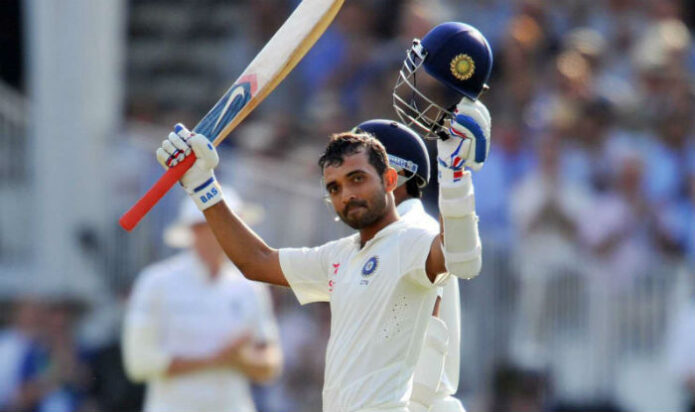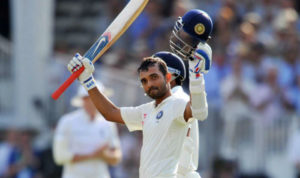 | | |
| --- | --- |
| Name | Ajinkya Rahane |
| Age | 33 (June 6th, 1988) |
| Teams | Mumbai, Board Presidents XI, Rajasthan Royals, India, India A, Rest of India, West Zone, Indians, Mumbai Indians, Rising Pune Supergiant, India C, Hampshire, Delhi Capitals |
| Annual Income | Approximately INR 15 Crores |
| IPL Salary | INR 5.25 Crores |
| Cars | Volvo, BMW, and Audi Q5. |
| Endorsements | Boost, CEAT, NeoGrowth, My11Circle, Games24x7, ELSA Corp, Hudle |
| Social Media Followers | 15 Million Followers |
| Residence | Mumbai, Maharashtra |
| Net Worth | Approximately INR 65 Crores |