Manish Krishnanand Pandey is an Indian International right-handed middle order batsman. He represents India internationally in ODI and T20I matches. He represents Karnataka in domestic cricket and he is also a very experienced IPL player. Pandey had previously played for teams such as Royal Challengers Bangalore, Pune Warriors, Kolkata Knight Riders, Sunrisers Hyderabad and currently he has been purchased by Lucknow Super Giants. Manish Pandey is an indelible and striking name as he is the first Indian batsman to score a century in the second season of the Indian Premiere League for Royal Challenger Bangalore against Deccan Charges. In the 2018 IPL Auction, Pandey became the most expensive buy of the season as SRH bought him for a whopping amount of Rs 11 Crore. Manish Pandey has excellently proved himself in the 20-over as well as the 50-over format and therefore has fine cricketing stats.
Manish Pandey Overview: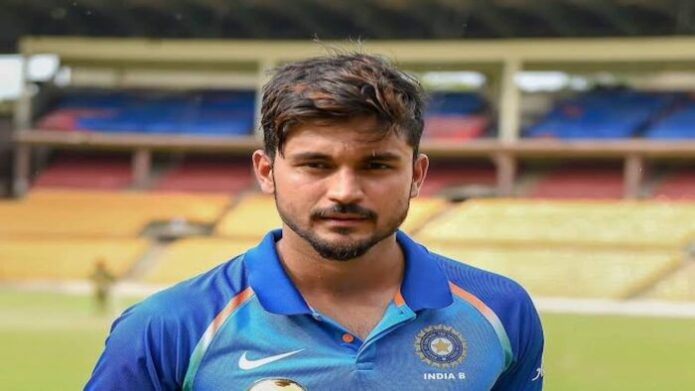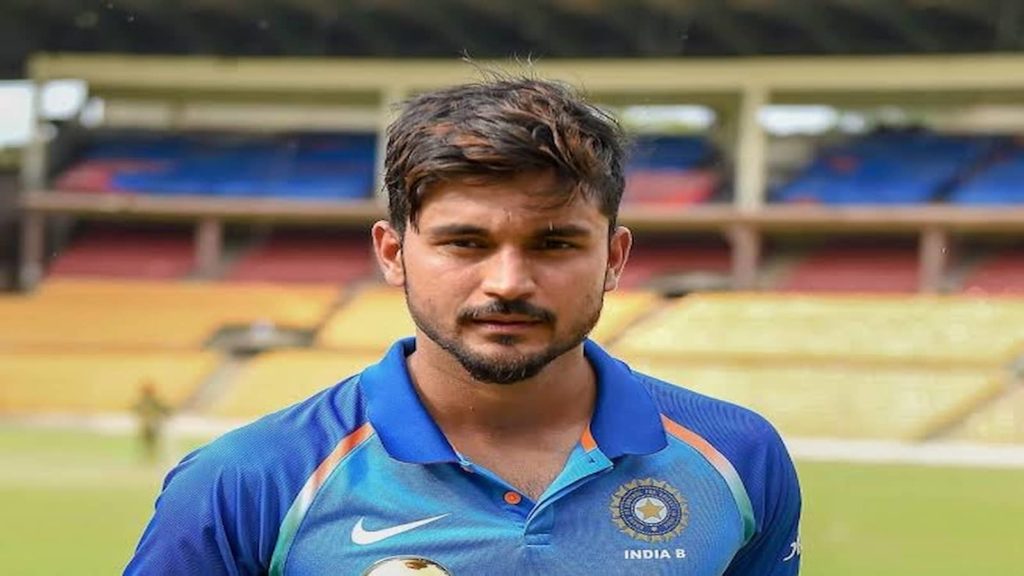 | | |
| --- | --- |
| Full Name | Manish Krishnanand Pandey |
| Nicknames | None |
| Profession | Cricketer |
Manish Pandey Physical Stats: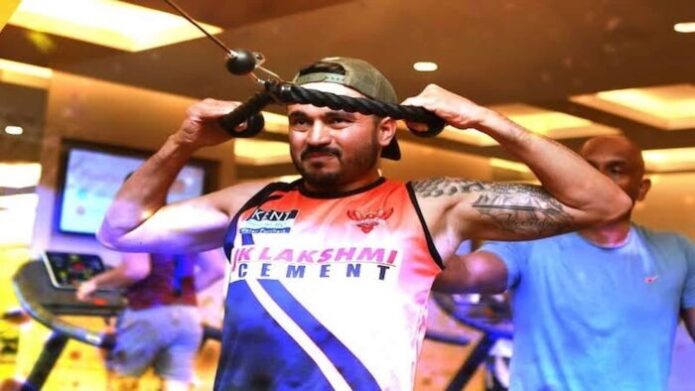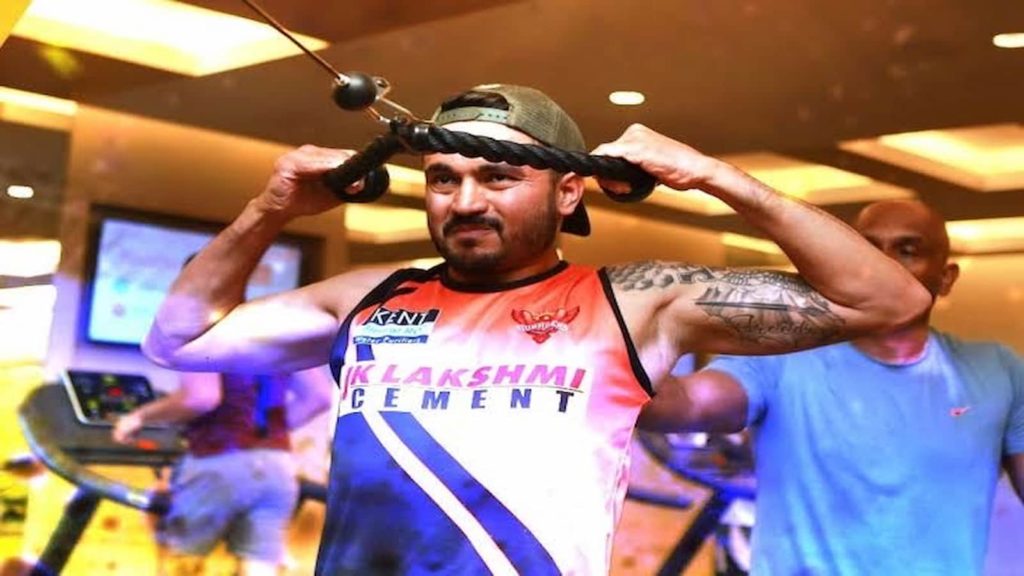 Along with being a talented batsman, he is great at the field too. Manish Pandey started playing cricket as a hobby when he was in the 3rd standard itself. He is one of the fittest cricketers in the Indian squad and never lets the ball fall out of his grip during fielding. Also, he is super-fast at making ones and twos for the team. He has a good physique and he is heighted approximately 5'8 (in feet and inches) and his weight is around 71 kgs. Manish Pandey maintains his physical height properly and is a daily visitor to the gym. His chest is around 42 inches, waist is 34 inches and biceps are approximately 16 inches.
Height
in centimeters: 173 cm
in feet and inches: 5'8
Weight
in Kilograms: 71 Kgs
in Pounds:157 lbs
Eye Color
Black
Hair Color
Black
Body Measurements
Chest: 42 inches
Waist: 34 inches
Biceps: 16 inches
Tattoos
1. Maori Superstar tattoo on his left-arm going towards his shoulder.
2. Tribal Back-Up tattoo on his upper back
Personal Information:
Manish Krishnanand Pandey was born on 10th of September, 1989 (age 32 years; as of 2022) in Nainital, Uttarakhand. When he turned 15 years old, his family moved to Bengaluru, Karnataka. As his father was in the Indian Army, he was transferred to Rajasthan later, but Pandey decided to stay back and begin his career as a cricketer. He did his schooling from Kendriya Vidyalaya ASC Centre, Bengaluru. Later he pursued his bachelors from Jain University, Bengaluru. Pandey was about to join the Indian Army and follow in the steps of his father if his cricketing career wouldn't have transpired. Although, after becoming the first Indian batsman to score a ton in IPL, he decided to continue to grow as a cricketer and be the better version of himself in the game.
He started playing cricket when he was in the third grade and was trained by Mr. Satish, his coach who guided him since his childhood until the day he was a part of the Karnataka State Cricket Association (KSCA). Mr. Satish was a former coach of the state teams of Karnataka, Haryana and Odisha.
| | |
| --- | --- |
| Born | 10th September, 1989 |
| Age (as of Feb 2022) | 32 |
| Birthplace | Nainital |
| Nationality | Indian |
| Hometown | Nainital, Uttarakhand |
| Religion | Hinduism |
| Zodiac Sign | Virgo |
| School | Kendriya Vidyalaya ASC Centre, Bengaluru, Karnataka |
| College/University | Jain Universiity, Bengaluru |
| Hobbies | Listening to music and performing adventure sports |
| Marital Status | Married |
| Date of Marriage | 2nd December, 2019 |
Favorites: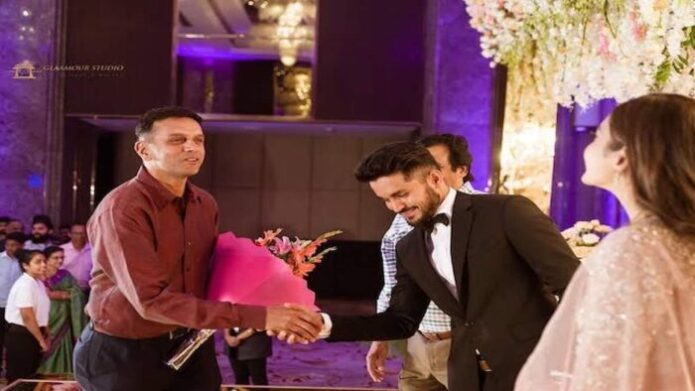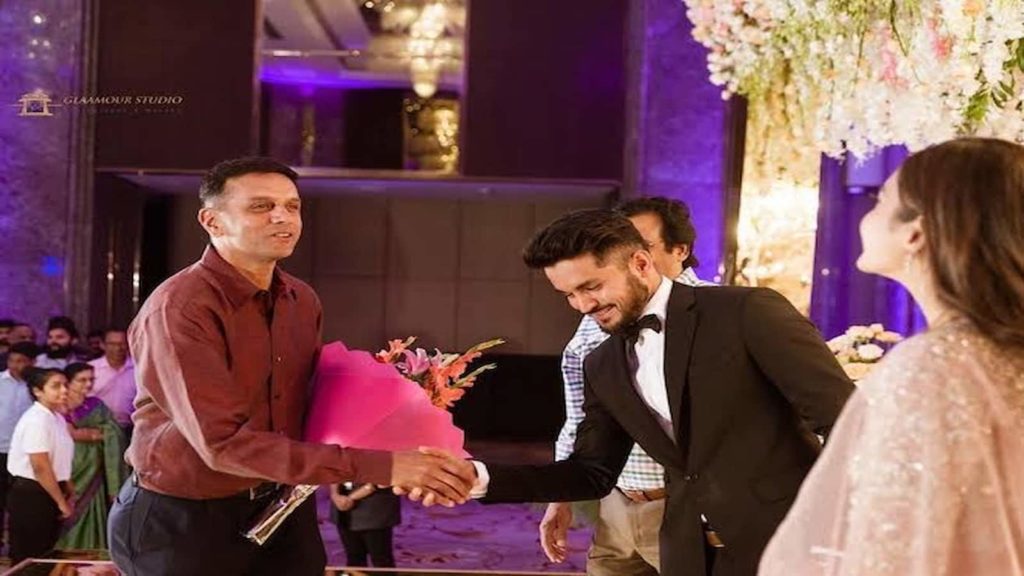 Rahul Dravid has been an inspiration for many of the youngsters who chose to pursue cricket as their career. Likewise, Manish Pandey is one of them and idolizes the former skipper of the Indian Cricket Team. In an interview, Pandey was heard saying that he has been looking up to Rahul Dravid as his perfect role-model since childhood and has always been a big fan of the former cricketer. Manish Pandey was beyond excited and thrilled to be a part of the same team Dravid was i.e., Royal Challengers Bangalore in IPL and called the feeling 'surreal'. Rahul Dravid also helped him regarding his gameplay whilst he was coaching the India A team. Other than Dravid, he also admires AB De Villiers, his former RCB teammate and Morne Morkel.
However, along with being a fitness freak, Manish Pandey can also be a foodie when need be. He loves to eat prawns, chicken biryani and pani-puri.
Cricketer(s)
Batsmen: Rahul Dravid and AB De Villiers
Bowler: Morne Morkel
Food
Prawns, Masala Puri, Chicken Biryani and Pani-Puri
Actor(s)
Amitabh Bachchan, Shahrukh Khan
Actress
Priyamani
Music Band
Coldplay
Book
"Every Second Counts" by Lance Armstrong and Sally Jenkins
Manish's Family Details: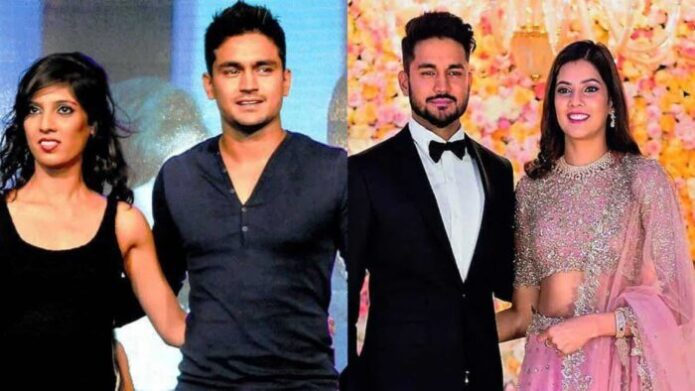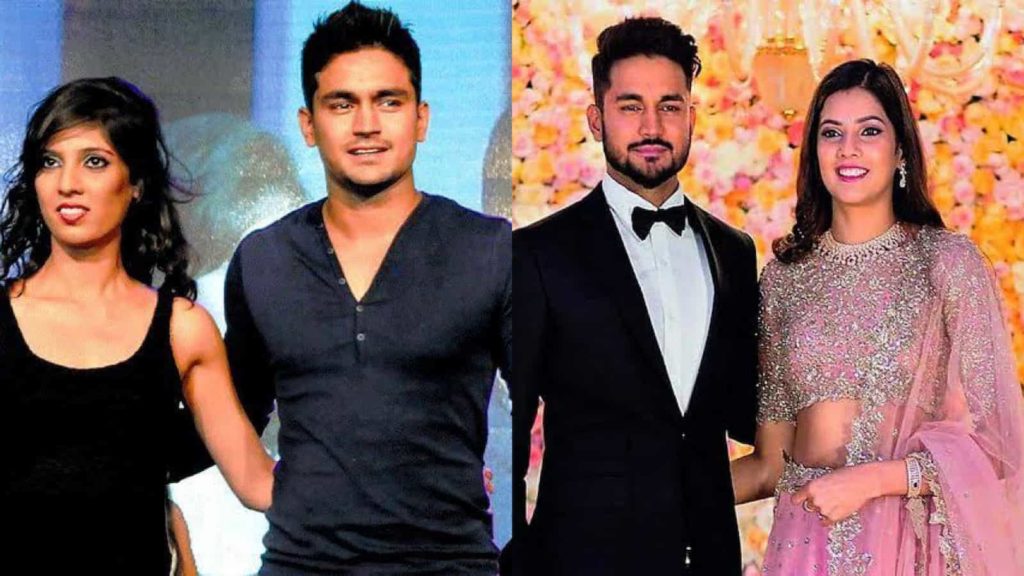 Manish Pandey was born on 10th September, 1989 to parents, G S Pandey and Tara Pandey. He and his family are initially from Uttarakhand. Although, his father being an Indian Army Officer, was transferred to Bengaluru, Karnataka. Later, when his father was posted in Rajasthan, Manish decided to be in Bengaluru itself and look towards growing his future as a cricketer. Currently, his father is a retired officer and his mother is a home-maker. He has one sibling, who is his sister, Anita Pandey. She is his biggest fan as well as his greatest supporter and Pandey always credits his family for his success.
After dating for some light years, Manish Pandey finally tied the knot to his long-time girlfriend, Ashrita Shetty on 2nd December, 2019. She is an Indian film actress and a model and has mostly worked for the Tamil film industry.
| | |
| --- | --- |
| Father's Name | G S Pandey |
| Father's Profession | Retired Indian Army Officer |
| Mother's Name | Tara Pandey |
| Mother's Profession | Home-maker |
| Siblings | One younger sister |
| Sister's Name | Anita Pandey |
| Wife | Ashrita Shetty |
Professional Information:
Domestic Career
Manish Pandey started his profession as a cricketer when he started playing for Mysore in a state-level tournament. However, before that at the age of nine, he at Syed Kirmani's academy in Bengaluru, where he scored a century in mere 40 deliveries. He has always been an important part of the Karnataka cricketing council and has played his level best to take the team to its victory. Pandey made his first-class debut for the state in 2007-08.
During 2009-10 season of Ranji Trophy, he scored a brilliant but heart-breaking knock of 144 runs off just 151 deliveries for Karnataka as he failed to convert his innings into a victorious one for the state. They fell short by mere 6 runs and Mumbai snatched away the win. Also, he was the only player to hit a ton in that Ranji final, still was not ample to attain the trophy. Although, he may have not been successful to get the success for Karnataka, he still ended up becoming the top run-scorer of the tournament with a total of 882 runs which involved unbelievable four tons and five fifties.
International Career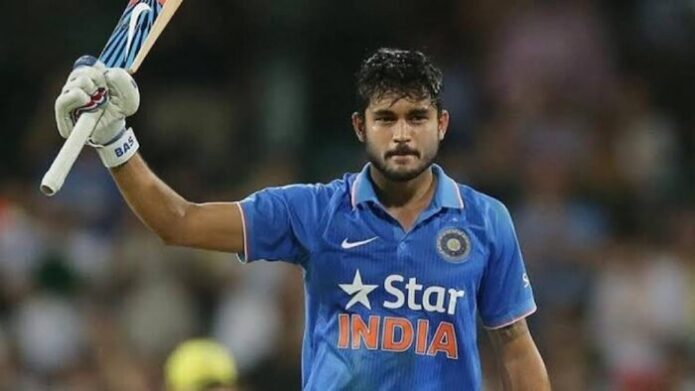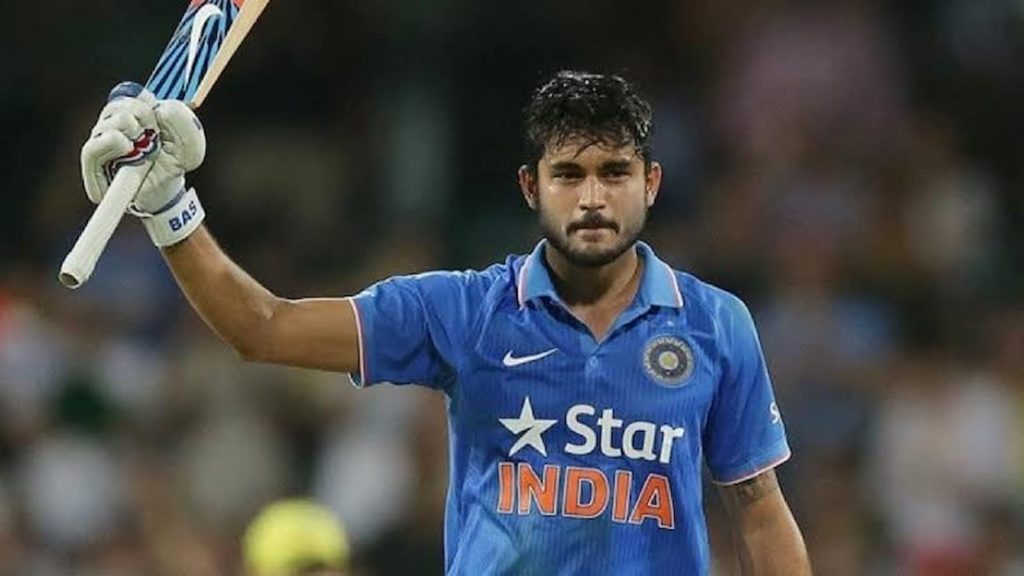 After proving himself to be a worthy and laudable player in the Domestic sector, Pandey made his International ODI debut against Zimbabwe at Harare. He was picked when Ajinkya Rahane was appointed as the skipper of the Indian Team during mid-2015. India didn't seem stable during the start of the innings as Zimbabwe bowled and took 4 wickets earlier in the game where India's score was just 82 runs. However, when Manish Pandey arrived on the crease, he and Kedar Jadhav took it upon themselves to lead India to a projectable score. They provided a partnership of 144 runs, where Pandey scored an exceptional knock of 71 runs off 86 balls. After this game, Manish Pandey is known to be the player who can play and score fine runs under pressure.
After performing extraordinarily during the ODI series vs Zimbabwe, Pandey was also included in the T20I squad against the same team. He made his T20I debut on 17th July, 2015. However, the tournament didn't turn out to be what Pandey would've thought and he scored just 19 runs in the two-match series. Although, one bad series didn't stop him from playing his best self for Team India.
In the 2017-18 series of T20I between India vs South Africa, Manish Pandey scored a brilliant inning of 79 runs off 48 balls and gave the opponent a fight-worthy total score to look forward to. Not to mention, the wickets were fallen way too early in this match and Pandey and MS Dhoni (52 runs) were the only ones to stand strong against the fierce bowling attack of South Africa along with Suresh Raina who scored 31 runs from 24 deliveries. However, the Indian Team still didn't manage to win the match and lost by 6 wickets.
IPL Career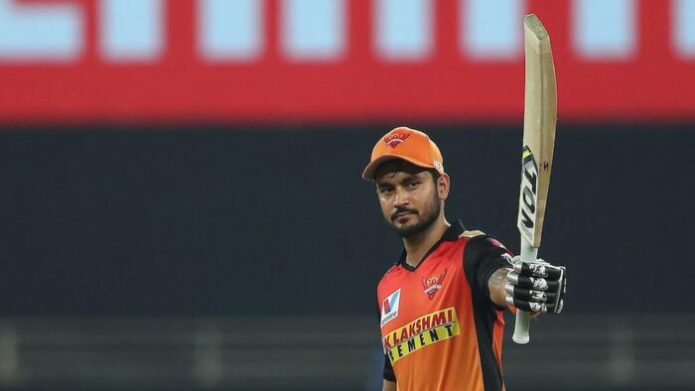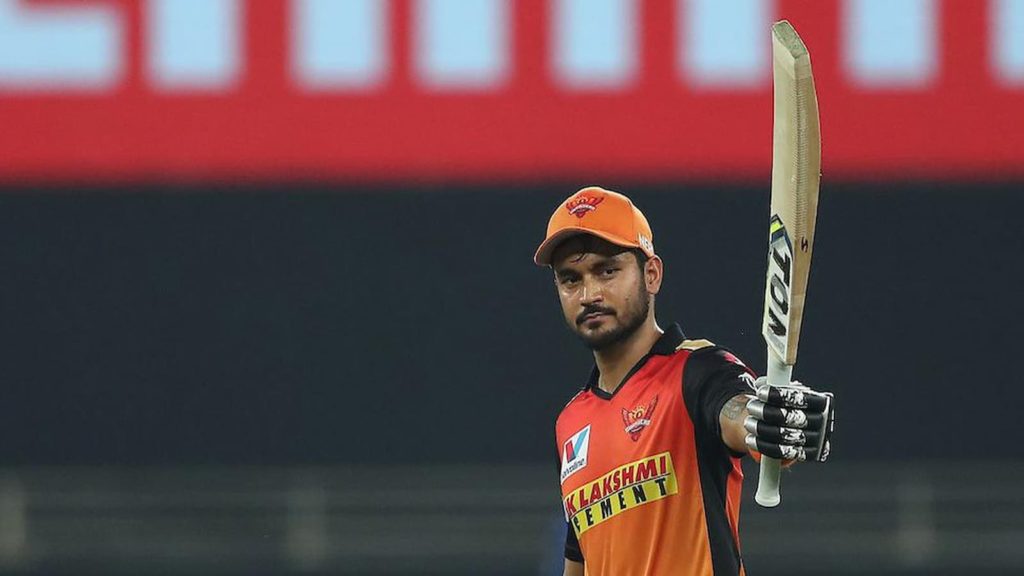 In the foremost season of IPL, Manish Pandey was a part of the Mumbai Indians team in 2008. Although after playing the 1st season with the Paltans, Royal Challengers Bangalore in 2009, bid for Manish Pandey during the auction and acquired the player. He was a vital part of the team for 2 years i.e., until IPL 2010. Until the 2nd season of the Indian Premiere League, there were no centuries scored by any Indian players of the tournament. And then came the moment for which Manish Pandey has become an unforgettable name as he became the first Indian cricketer to smash a ton in the history of IPL. Moreover, Pandey was just 19-years-old and he scored a total of 114 runs just off 73 deliveries. Additionally, the century helped RCB to win the match against Deccan Charges by 12 runs.
On the other hand, in 2011, he became the year's most expensive purchase in IPL auction as Sunrisers Hyderabad bought him at a colossal amount of Rs 11 Crore. Recently, he was purchased by Lucknow Super Giants for Rs 4.60 Crore in the IPL Mega Auction 2022.
Also read: 5 Prominent Players Who Went Unsold In Ipl Auction 2022
Records in Twenty-Twenty Internationals: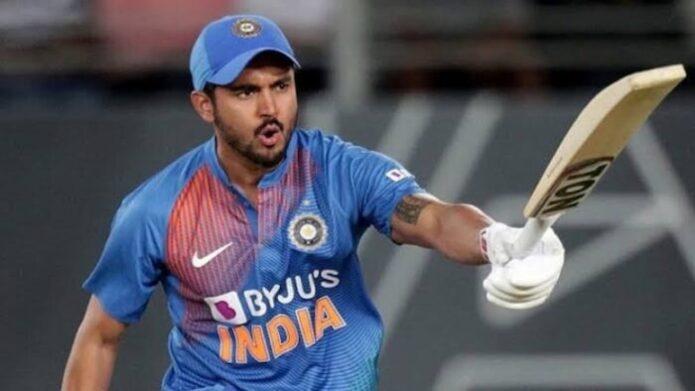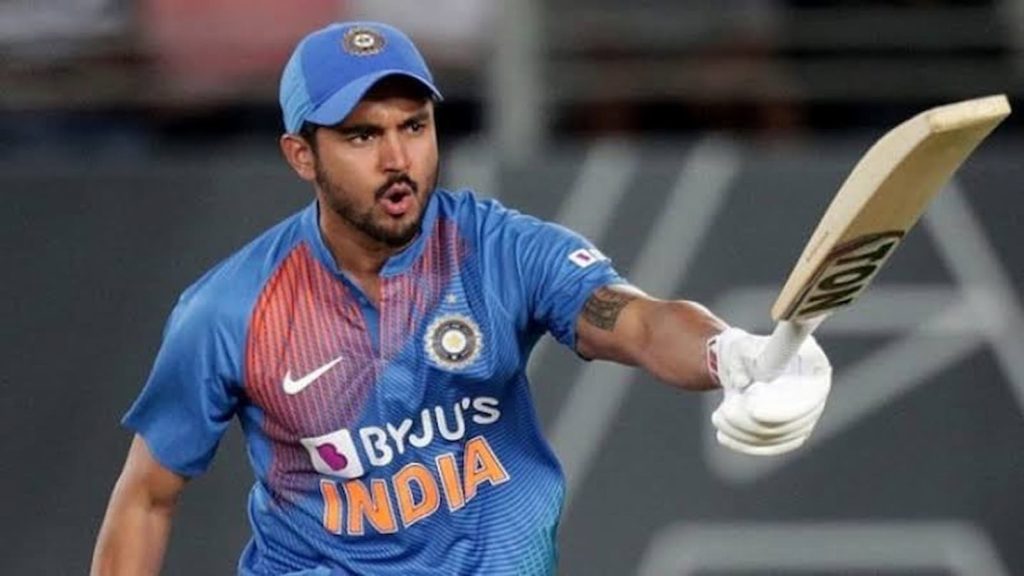 Fourth-highest career batting average (44.31) for the year 2015-2020. 
Sixth-highest partnership for the fifth wicket (98*) with MS Dhoni vs South Africa in the year 2018. 
Awards and Achievements
In reality, Manish Pandey is one of the few players who has been awarded with Madhavrao Scindia Award for his extraordinary performance in the 2009-10 Ranji Trophy tournament.
Controversies:
Banned from four matches
In 2011, Pandey was banned from four matches of the Indian Premiere League after a complaint was filed by the Royal Challengers Franchise that the cricketer has been demanding the best possible deal for himself by asking for more salary than his authorized limit. RCB denied his request and as a result of the complaint, he was allowed and left with an only choice of playing for his preferred team, Pune Warriors.
Money Factor:
Property
Manish Pandey owns a lavish and opulent designer house in Bengaluru, Karnataka. Along with having a beautiful house to live in, he also owns several real-estate properties in India.
Cars
Unlike most of the famous cricketers, he has a small collection of luxury cars but they are one of the best in their business. Manish Pandey owns Two-seater Mercedes and an Audi which altogether cost around Rs 1.5-2 Crore.
Endorsements
Although, Manish Pandey doesn't promote a lot of brands, he still charges approximately 1 Crore per endorsement. Apart from this, Manish 's bat sponsor company is Gary – Nicolls which is itself a famous bat manufacturing industry.
Net Worth
Conversely, cricket is treated as a religion in our country and is the most famous sport of India that people love to watch. As a result, cricketers are quite the talk of the town because of the tradition. Manish Pandey is also one of the famous cricketers despite getting limited chances internationally. A sportsperson's income and net-worth depend on the connections they've made with their respective boards and how well they perform in the game. Also, endorsements, sponsorships, and investments such as purchasing real-estate properties also play a role in one's income. Manish Pandey's net worth in 2022 is estimated to be Rs 60 Crore and his IPL fees for the year is around Rs 4.60 Crore.
Also read: Brands Owned By Virat Kohli: Here Is What Proves Virat Kohli Is A Player As Well As Businessman
Summarized Facts About Manish Pandey: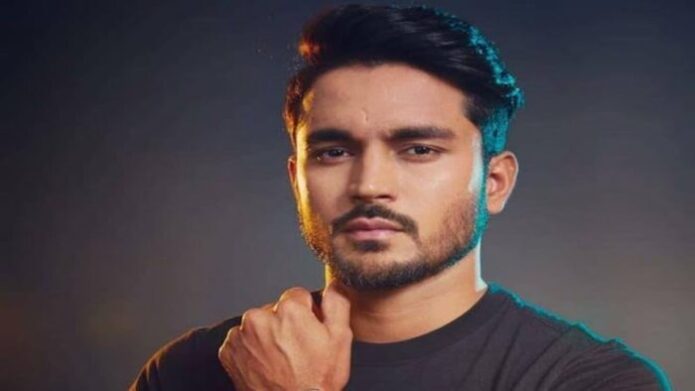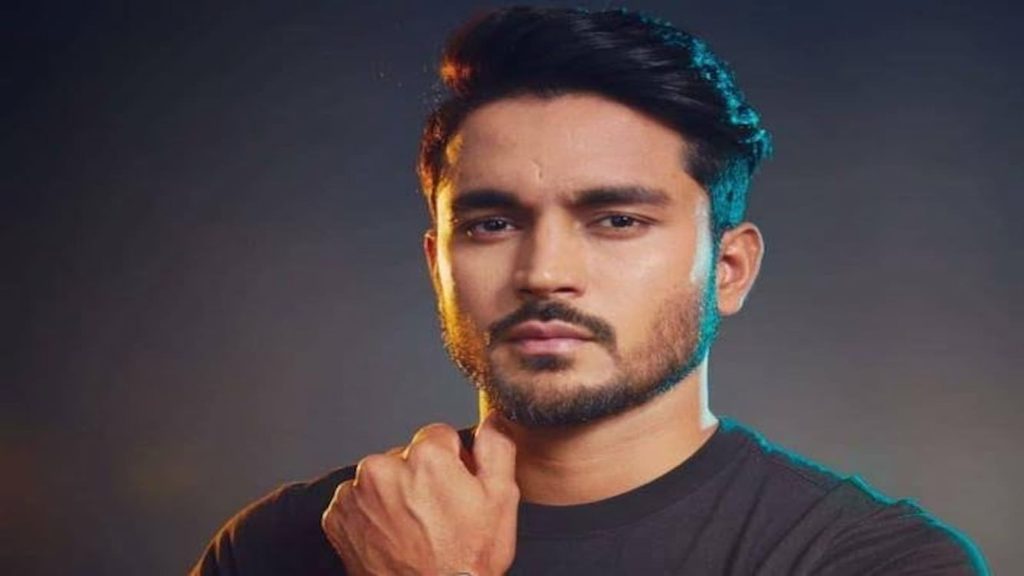 Manish Pandey was born in Nainital, Uttarakhand but eventually moved with his family and now is settled in Bengaluru, Karnataka. 
He was almost about to join the Indian Army, following in his father's steps, but decided to continue in pursuing his career in Cricket after scoring a ton in the Indian Premiere League. 
Pandey started to play cricket when he was in 3rd grade and eventually in the age of nine, he joined Syed Kirmani's (former Indian wicket-keeper) Academy to be trained. 
Manish Pandey was in the same U-19 World Cup Team which was captained by Virat Kohli. 
His hobbies include performing adventurous sports and listening to music. 
| | |
| --- | --- |
| Address | Bengaluru, Karnataka |
| Email | Not available in the public domain |
| Phone No. | Not available in the public domain |
| Instagram Handle | @manishpandeyinsta |
| Twitter Handle | @im_manishpandey |
| Facebook Page | Manish Pandey |
Common Questions About Manish Pandey:
Q. When and where Manish Pandey was born? 
Ans. He was born on 10th September, 1989 in Nainital, Uttarakhand.
Q. What is the age of Manish Pandey? 
Ans. His age is 32 years old as of 2022.
Q. Who does Manish Pandey idolizes? 
Ans. Pandey's role model is Rahul Dravid and he is a big fan of the former Indian Team Captain.
Q. What is the phone number of Manish Pandey? 
Ans. The phone number of the cricketer is not available in the public domain.
Q. Which team will Manish Pandey be playing for this IPL? 
Ans. Manish Pandey will be playing for Lucknow Super Giants in IPL 2022.
For more such interesting content related to cricket, keep checking thesportslite.com
Have a great day ahead 🙂