Yuzvendra Chahal is a talented Indian cricketer and plays for all the formats of the game internationally. He is well-known and acknowledged because of his spin attack techniques. He is a right-arm leg break spinner and is widely famous for his clever idiosyncrasy. Chahal compels the batsman in front of him to give in to his quirk. Chahal, with his blazing performance, has proved to be one of the most valuable bowlers in the Indian Cricket Team. His delivery skills have added a great deal of firmness and solidity, especially to the spin attack of the team. In this article, we will look at who is Yuzvendra Chahal's Wife.
Along with being a cricketer, Yuzi Chahal has also been a former Chess player. There too, he had represented India internationally at youth levels. This can be justified as one of the reasons why Chahal is often referred to as 'Chatur Chahal' and praised for his wittiness. Also, in an interview, Chahal was heard saying that Chess taught him to be patient on the cricket crease. The mind game helped him especially when some sort of circumstances doesn't go his way in Cricket. Apart from his professional life, Yuzi is also quite famous for his love life. That involves his recent 2 years old marriage with Dhanashree Verma Chahal.
Who is Yuzvendra Chahal's Wife, Dhanashree Verma Chahal?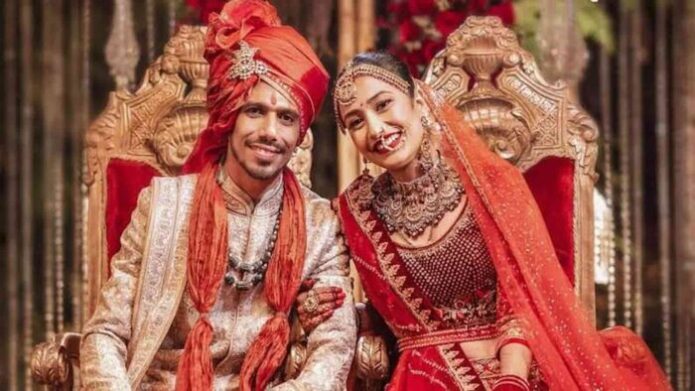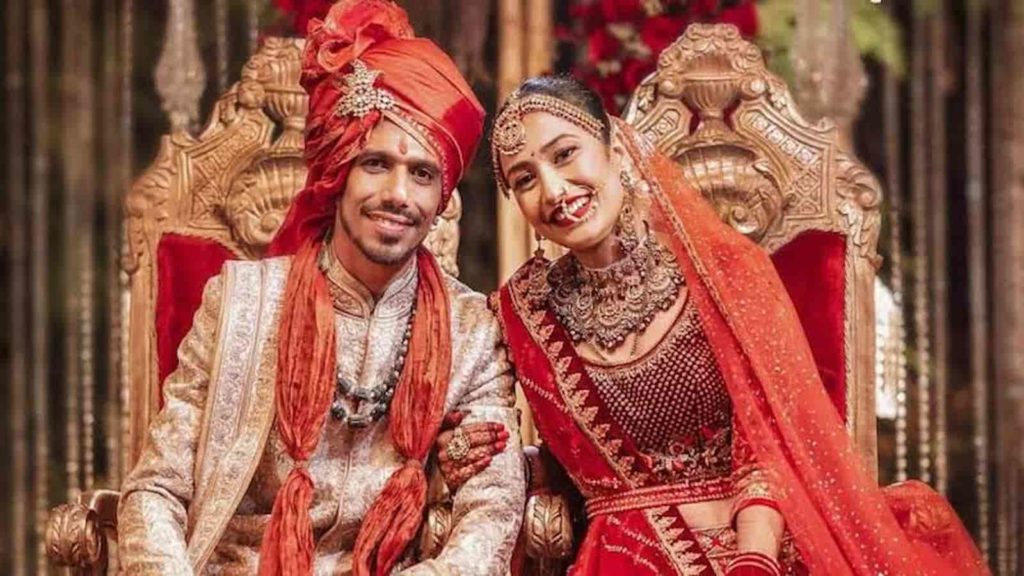 Yuzvendra Chahal's wife is Dhanashree Verma (now Chahal). She is basically an internet sensation. Chahal's wife has hailed the internet and the social media platforms predominantly by her dancing moves. Dhanashree is a youtuber and a professional choreographer. She has been invested in dancing since her childhood and currently pursuing it as a career for herself. Apart from having gained millions of followers on the digital platform, she has also gotten herself a graduation degree in dentistry and is a doctor too.
Yuzi and Dhanashree's love story started on a student-teacher note. The cricketer contacted her during the lockdown days to learn dancing. He had already gone through Dhanashree's videos on YouTube and her Instagram handle. They first started off as friends and both felt somehow interconnected. In an interview, Dhanashree was heard saying that it was Chahal's humility that impressed her the most.
The free lockdown days provided them with a lot of time to get to know each other. In the time being, they also realized the love they had building up and how were they starting to fall for the other. After some months of hanging out , when they became better acquainted, Chahal expressed that he was in love with her and they were engaged on 8th August, 2020. Everyone was surprised to see his 'Roka ceremony' post on his Instagram handle. Later, on 22nd of December, 2020, the beautiful couple tied the knot. Although, the marriage ceremony was kept mostly private to prevent chaos during the ongoing Covid-19 pandemic.
Does Yuzvendra Chahal have any children?
As of now, the cricketer and his wife don't have any children. Main reason could be the passion of both the partners toward their current career.
Also read: MS Dhoni Height, Age, Wife, Family, Controversies, Awards, Unknown Facts, Biography & More
All You Need To Know About Dhanashree Verma Chahal:
Dhanashree Verma was born on 27th September, 1992 in Dubai, United Arab Emirates. Along with pursuing her studies as a dentist, she started to run through her dancing skills at a very tender age. This was maybe even before she started going to college. Although, being born in Dubai, her home town is in Mumbai. She has done her bachelors from DY Patil University. Dhanashree started to see dancing as her career and created a YouTube channel named 'Dhanashree Verma' where she posts her dancing and choreography videos. She has also started a company called 'Dhanashree Verma Company' and also posts videos from the studio to her YouTube channel. 
For more such interesting content related to Cricket, keep checking thesportslite.com
Have a great day ahead 🙂