Yuzvendra Chahal, the Indian leg-spinner, is speculated to be having marital problems. Moreover, there have been rumours that he and his wife Dhanashree Verma may be divorcing. These rumours have been going around on social media like wildfire.
All of this occurred as a result of Dhanashree's removal of 'Chahal' from her name and description on her Instagram bio. On Instagram, her previous bio read "Dhanashree Verma Chahal". At the same time, Chahal posted a picture to his Instagram account with the caption "New Life Loading."
All of this was enough for fans to speculate trouble in marital paradise for the cricketer and choreographer and people were assuming many things from marital discord to more sinister conclusions.
Aloso Read: Why Yuzvendra Chahal vs Dhanashree Verma Breakup Rumours spreading among fans – know the reason
Chahal & Dhanashree post a message for their fans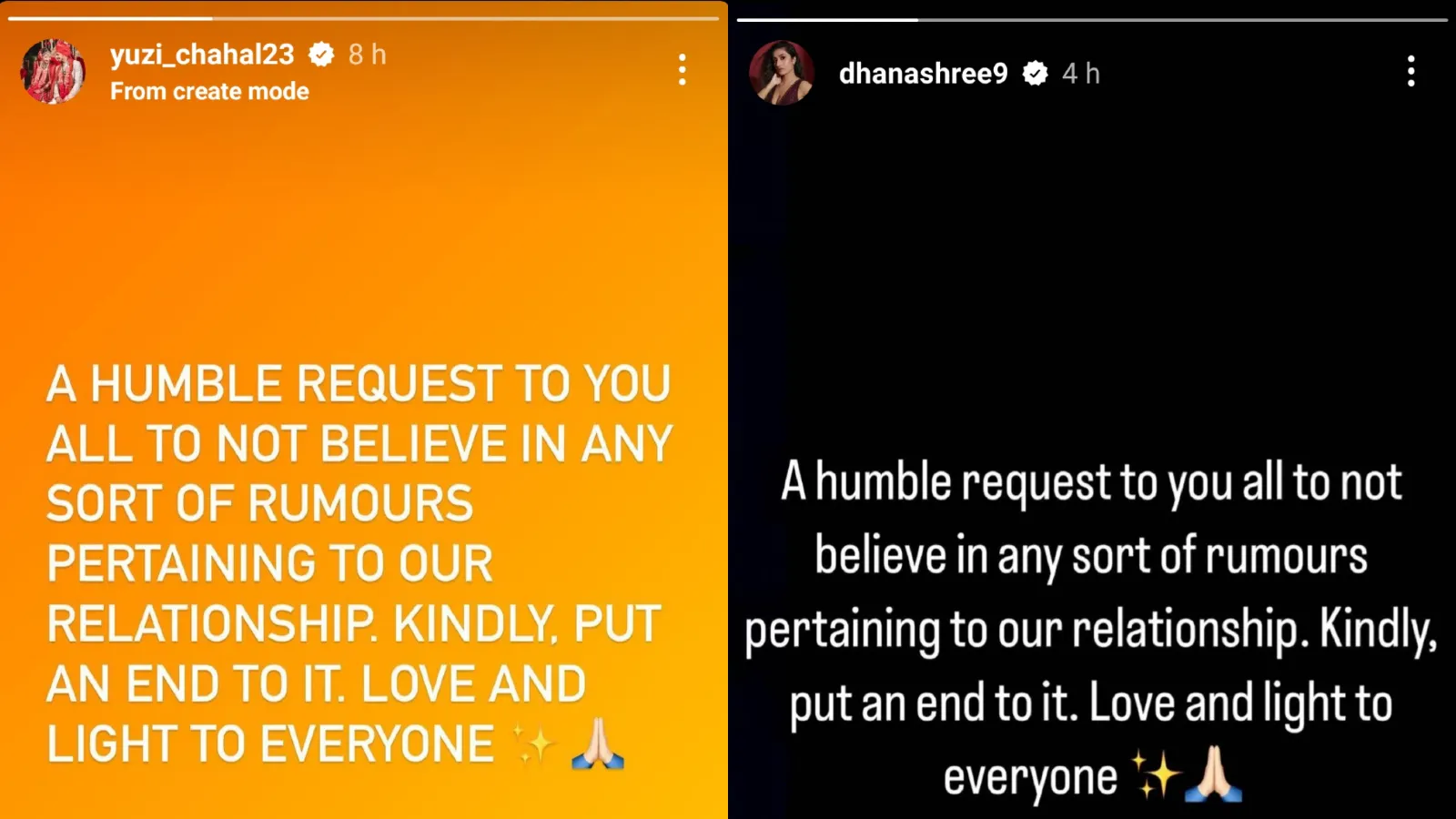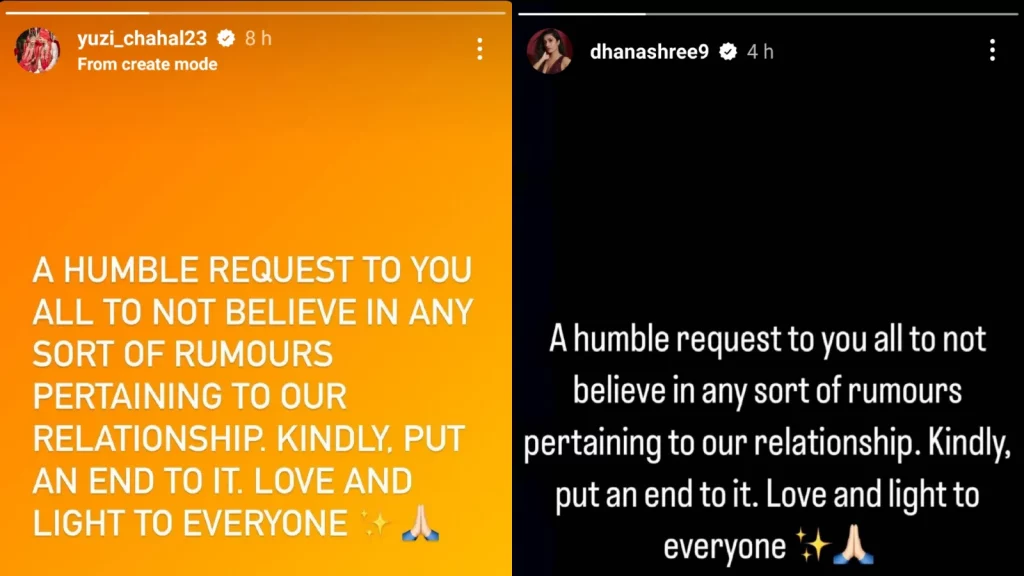 But then Yuzvendra Chahal took to Instagram to refute all allegations and asked fans not to believe in anything. And just now, Dhanashree has also shared a tale on her Instagram page in which she begs the fans to calm down and stop spreading misinformation.
She posted the same message that Chahal has shared on his account:
"A humble request to you all to not believe in any sort of rumors pertaining to our relationship. Kindly put an end to it. Love and light to everyone."
Thank you for reading. Leave us a comment if you liked it.
Do follow us on Google News | Facebook | Instagram | Twitter | Youtube | LinkedIn
Have a good day ahead 🙂