Watching sports from the comfort of your own home is the dream of any of us. With modern technology, you have access to live games, replays, and valuable information like NFL picks and predictions. However, for some individuals, the absence of the stadium atmosphere or the social aspect can feel a bit underwhelming. So, how can you elevate the experience of watching sports at home?
#1 Turn It Into An Event
The anticipation leading up to game day is all part of the experience. Gathering with friends and family to watch a football match adds to the excitement. Maintain that momentum by considering inviting your loved ones.
The more people there are to watch the match, the more it becomes a social event. It can even be more cost-effective than buying a ticket. Make sure to have delicious food and drinks available for everyone to enjoy as you prepare for kick-off. This creates an opportunity for everyone to socialize and get settled before the game starts.
If the matches are international, you could even ask your guests to bring traditional food from the country the team is playing against. It's a fantastic way to try different cuisines and make the football match even more thrilling.
#2 Virtual Watch Party
If you're looking to add a creative twist to your at-home football viewing experience, consider joining a virtual watch party with fellow super fans. It's now easier than ever to connect people from different locations and create a shared virtual living room. Unfortunately, not all of your friends will be able to watch Hulu or other streaming servers. All due to regional restrictions, but VeePN for sports solves this problem.
These virtual hangouts provide an opportunity for you and your fellow football enthusiasts to enjoy Super Bowl games. To make it even more exciting, you can incorporate unique elements. Think team trivia contests or friendly bets on the next touchdown scorer.
#3 Make Half-Time Exciting
When the half-time whistle blows and everyone begins to disperse, why not organize unique activities for people to enjoy? Instead of the usual refreshments, consider incorporating engaging games or creating your own version of a half-time briefing.
Encourage participants to share their thoughts on the first half of the game and make predictions for the second half. Additionally, you could have a quick game of football outside or practice penalty shootouts.
#4 Use Social Media Platforms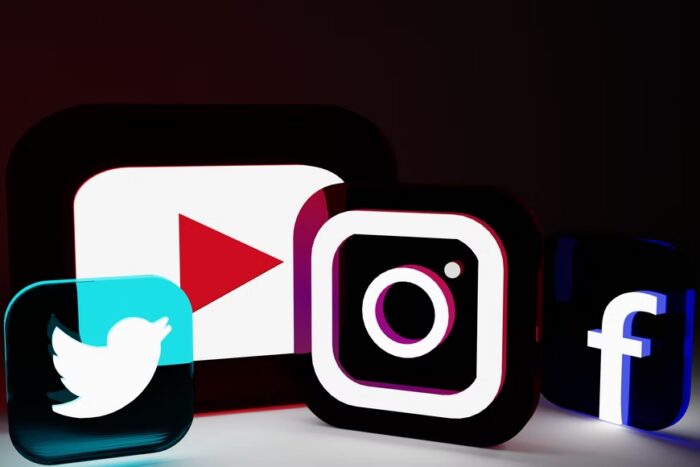 Use social media platforms to actively engage with fellow fans. Do you know that thousands of people watch your match together? They all want to speak and share their impressions. Use it to be in the thick of things. Try using hashtags or join a virtual party. Together is more fun and interesting. Yes, you may not find like-minded people, but you will definitely have someone to talk to.
#5 Start A Fantasy Football Team
One of the most thrilling parts of football season is creating your fantasy football team. It's an exciting way to amp up your engagement in every game and add an extra level of competition among your buddies.
Before getting started, you'll need to decide on the scoring system whether it's standard or PPR (points per reception). Once that's settled, it's time to assemble your roster.
This involves carefully selecting players from all NFL teams based on their projected stats for the upcoming season. From there, each week you'll set a lineup that will go head-to-head against other teams in your league.
The excitement lies in tracking the performance of each player throughout the season and making strategic adjustments to your lineup for future matchups.
#6 Setting up a home theater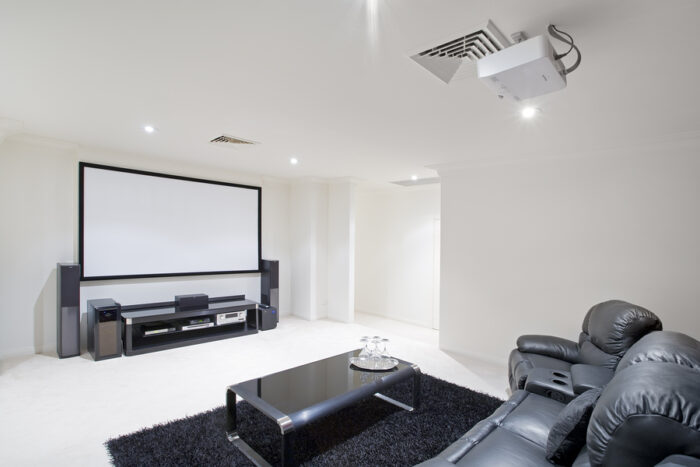 Home theater is your key to a sports viewing experience comparable to a real stadium. For the best experience, check the following points.
Ensure you have a sufficiently large television or projector screen that offers an immersive viewing experience. Invest in a high-quality sound system with surround sound capabilities. Choose comfortable seating. Additionally, adjustable lighting is crucial to avoid excessive brightness or darkness during different parts of the game.
To elevate the thrill of watching sports at home, endeavor to craft a unique atmosphere. Invite friends over, adorn the room with team-specific decorations, and ensure an ample supply of snacks and drinks is readily available.
#7 Embracing Themes with Gusto
The thrill of an anticipated match can be palpable. Yet, while the game itself promises excitement, why not amplify the experience with added elements? When your living room resembles a mini stadium, the immersion is real. Opt for a theme, perhaps drawn from a team's vibrant colors or an iconic player's jersey number. Encourage everyone to dress in tandem. Then, tie it into the night's snacks and decor—think tacos for a Mexican football match or burgers for the Super Bowl. Suddenly, the atmosphere is charged with a unique fervor.
#8 Compete Off the Field with Friendly Wagers
Introduce a dash of playful competitiveness among the spectators. Think beyond just guessing the final score—predict the first goal scorer or even the man of the match. The bets needn't dent your wallet; they could be lighthearted, such as performing a funny jig or narrating a hilarious story. It's about adding a sprinkle of playful stakes, where the anticipation doesn't just revolve around the game but also the friendly rivalries you've set up.
#9 Deep Dive with Player Watch
Broaden your appreciation for the game by narrowing your focus. Select a player—be it a superstar or an underdog—and zero in. Monitor their moves, decisions, and game-changing moments. It's a fresh perspective, allowing you to appreciate the intricacies and strategies that often go unnoticed in the broader canvas of the game.
#10 Fantasy Drafts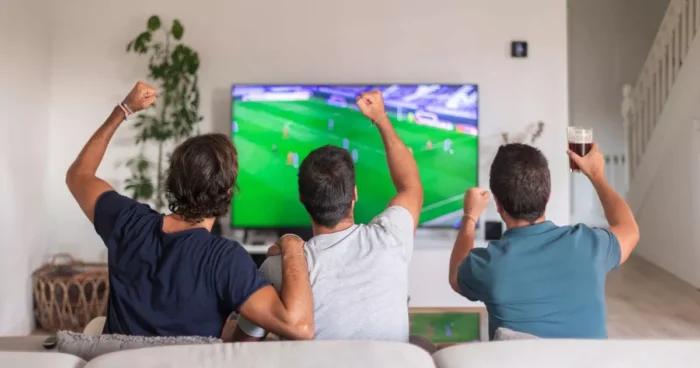 Allow everyone to channel their inner coach with a fantasy draft. Before the kick-off, host a mini-event where participants draft players they believe will be the night's stars. As the game unfolds, keep a tab on the selected players. Every goal, assist, or defensive move becomes doubly significant. With platforms like ESPN's Fantasy Sports, you can seamlessly integrate this into your game night, making every goal, defense, or pass doubly significant.
Conclusion
With the prospect of introducing new doses of excitement into every football match, match day becomes an eagerly anticipated event. Football has the power to foster connections between friends and forge new relationships. It promotes socializing as enthusiasts come together to discuss their shared passion for the sport. You may discover a ritual that you enjoy and can continue for future games.