Rajasthan Royals (RR) was founded in 2008 as one of the initial eight IPL franchises, and they have one IPL title to their name, won in their inaugural year at the championship. They were then led by the legendary Shane Warne. The team were also the runners-up in the 2013 Champions League Twenty20 under Rahul Dravid's captaincy. The Royals are known to have high-potential talents from the Indian domestic circuit, such as Pravin Tambe, Yusuf Pathan, Sanju Samson, and more. Read on to learn all about the present Rajasthan Royals (RR) Captain and Vice-Captain.
Rajasthan Royals' performance in IPL 2022
In the previous 2022 season, Rajasthan Royals won a total of 9 out of their 14 games. The team won 18 points in total and were one of the top contenders in last year's IPL. They played under the captaincy of Sanju Samson, and high expectations are placed upon them for this year's IPL.
Also Read: RR All Captains List: How many players have captained Rajasthan Royals in IPL History.
Rajasthan Royals Captain – Sanju Samson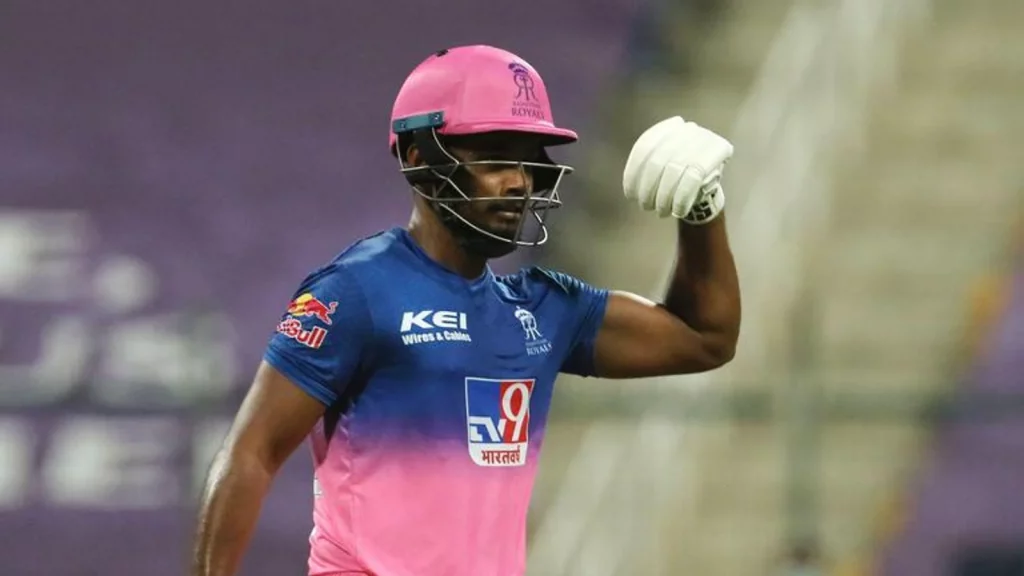 Sanju Samson is presently the captain of RR for the 2023 IPL season. The cricketer from Kerala also previously led the team in the 2021 and 2022 seasons. He is the sixth captain of RR. Shane Warne has also previously led RR in the maximum matches followed by Steve Smith, from whom the baton of captaincy was given to Samson in 2021. Samson showed great leadership in the last season, and fans are hoping for the same this year.
Rajasthan Royals Vice-Captain
As of now, there has been no vice-captain appointed for Rajasthan Royals in the recent IPL 2023 season. Nevertheless, high expectations have been placed upon the team, with Kumar Sangakkara as their coach and Sanju Samson as the captain.
Also Read: Rajasthan Royals Sponsors List 2023: RR Sponsors, Principal, Official, Associate, Media Partners and More
Thank you for reading it. Leave us a comment if you liked it.
Do follow us on: Google News | Facebook | Instagram | Twitter | Youtube | LinkedIn
Have a good day ahead 🙂