Glenn Maxwell is an international cricketer who plays for Australia in all the formats of the game. He is often referred to as the 'Big Show' on the crease for his expertise in smashing big sixes. His ability to score through boundaries once he gets settled on the ground, makes him one of the most attractive yet intimidating batsman. He has the aggression and talent required to make big scores for the team no matter which position has he been sent to bat in. Although, it's not just his skills with the bat that are appreciatively debatable. He is also an off-spin bowler and a very enthusiast fielder. Maxwell rarely misses any catches that come his way and has helped his team many times during fielding in getting a wicket by just throwing the ball for the stumps to hit whilst he actually gets the batsman out. We'll look at who is Glenn Maxwell's girlfriend in this article.
The all-rounder cricketer has been a crucial part of the Australian cricket squad. When it comes to the bowling attack of the team, Maxwell has proved himself worthy, especially in the limited-overs format. Maxwell has taken a total of 34 wickets in 84 matches in T20 Internationals for Australia with an economy of 7.45. However, Glenn Maxwell has a shining professional career, he also has a beautiful love life going on with his 'wife to be' and present girlfriend, Vini Raman. 
Who is Glen Maxwell's Girlfriend, Vini Raman?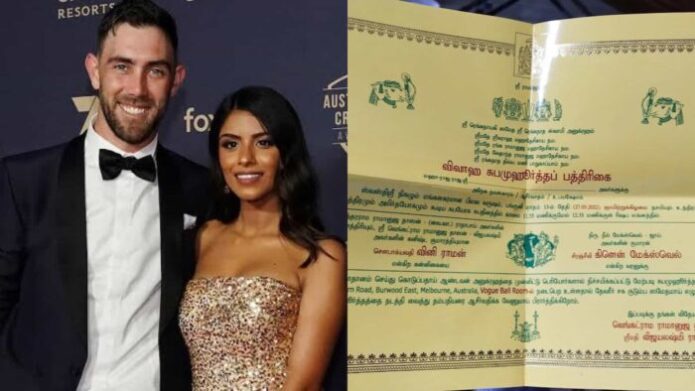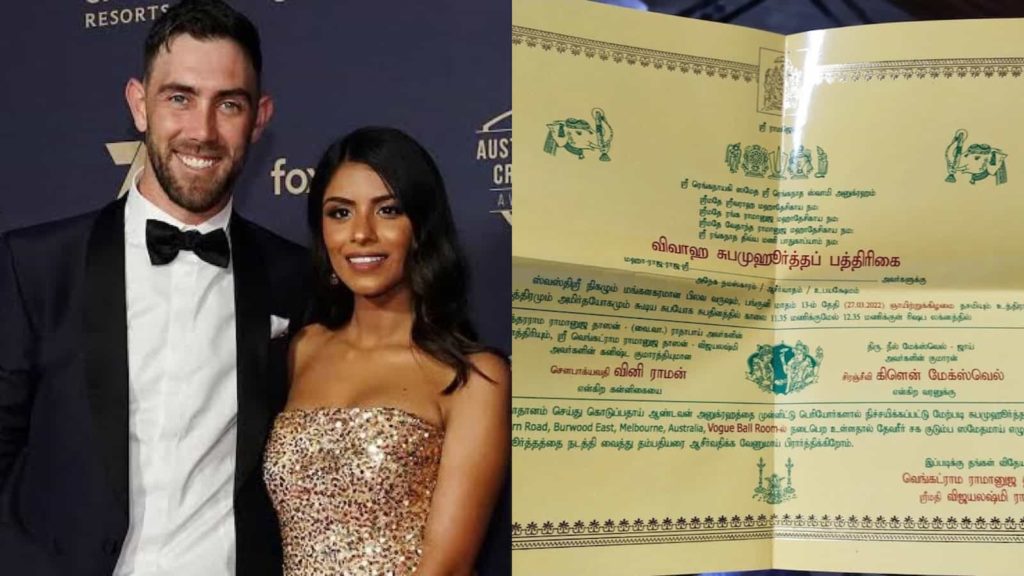 Glenn Maxwell's girlfriend and soon 'wife to be', Vini Raman, is a practicing pharmacist from Australia. Vini comes from a Tamil family and is an Indian by origin but she and her family has acquired the Australian citizenship.
According to sources, revealed by Vini herself, the first occurrence when the both of them met was at a Melbourne Stars event in the year 2013. It seemed like Maxwell was the first one to fall for her. Although after 2013, it took 4 years for the cricketer to confess that he is head over heels for his lady love. His fiancé was heard saying that Maxwell was the first one to say 'I Love You' to her and they finally started dating each other in the year 2017. In an interview, Maxwell told the press that he was quite agitated when he planned to propose Vini. It didn't turn out as he figured it out to be. Although, it was a very legit and sweet proposal as Maxwell got down on his knees and proposed his significant other in a public park.
They took everyone by surprise when the all-rounder and Vini Raman announced their engagement through posting photos from the event in their social-media platforms. Both got engaged on March 14, 2020. The event was a traditional Indian-style engagement ceremony where the lovebirds wore emerald green ethnic Indian wear. They were about to get married in the year 2020 itself but the idea was postponed owing to the Covid-19 pandemic hustle. However, the image of the invitation card of the marriage, printed in Tamil, is already going viral since Kasturi Shankar posted it on her social-media handle. The couple are all set to tie the knot on March 27th, 2020.
Does Glenn Maxwell have children?
Glenn Maxwell doesn't have any kids, as of now.
Also read: Who Is Faf Du Plessis's Wife? Know All About Imari Visser
All You Need To Know About Vini Raman:
| | |
| --- | --- |
| Name | Vini Raman |
| Date Of Birth | 3rd March, 1993 |
| Nationality | Australian |
| Education | Bachelors in Pharmacy from Melbourne Medical College |
| Profession | Pharmacist |
| Fiancé | Glenn Maxwell |
| Date Of Engagement | 14th March, 2020 |
Vini Raman was born on 3rd March, 1993 in Melbourne, Australia. She hails from an Indian Tamil family but is based in Australia with a citizenship of the country. She pursued her initial studies from Mentone Girls Secondary College in Victoria. Later, she joined Melbourne Medical College, for her higher studies in Pharmacy and is currently a practitioner in the same. She became the media interest when she posted a photo with her beau on Instagram and publicly announced her relationship.
For more such interesting content related to Cricket, keep checking thesportslite.com
Have a great day ahead 🙂