Leg-spin bowling is one of the most difficult art to master in the game of cricket. However, Cricket has produced many legends throughout its history since 1877, who have splendidly engineered this art. A plethora of variations like googly, top-spin, slider, flipper, etc makes the survival of any batsman on the wicket a difficult task. This breed of spin bowlers continues to make a consistent leap with regular shifts and changes in the game. Every leg-spinner has his quality and style. Also, the nature of the pitches along with the game itself has seen many changes throughout the years. Therefore, comparing the leg-spinner of different eras to each other is difficult. Although stats may not tell the real story, they cannot be ignored as well. Here is the list of the Top 10 greatest leg spinners of All-time, who have weaved their magic with the ball throughout their career.
10) Shahid Afridi, Pakistan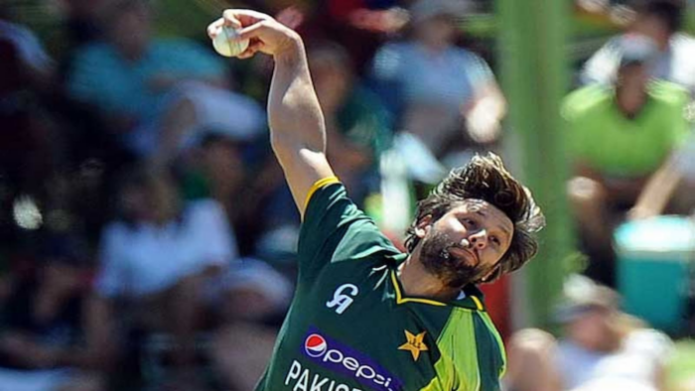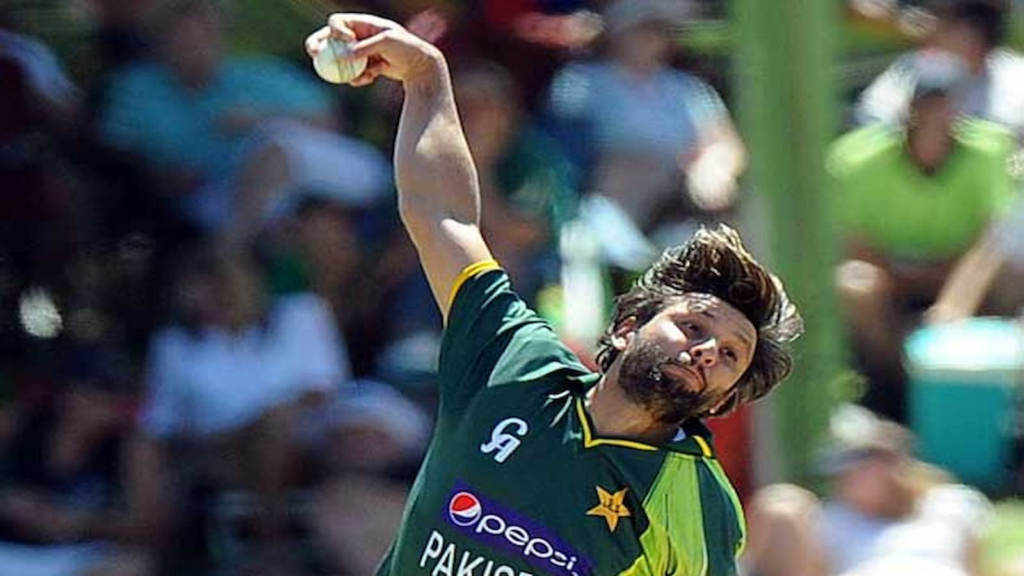 Shahid Afridi is mostly remembered for his explosive knocks once in a while. However, most people fail to recognize the bowling talent he possesses. Afridi is one the greatest white-ball bowlers of all time. He has taken a total of 395 ODI wickets in 372 innings. His spell of 7-for 12 against West Indies is the best for a spinner in the history of ODIs. In addition to this, he also holds the record for most consecutive four-wickets in an innings (3 innings). In T20Is, he is the fifth-highest wicket-taker ever with 98 scalps in 97 innings. Afridi's Test cricket record is not that great with just 48 wickets in 47 innings. But the immaculate white-ball record makes him one of the greatest leg spinners of all time.
9) Clarrie Grimmett, Australia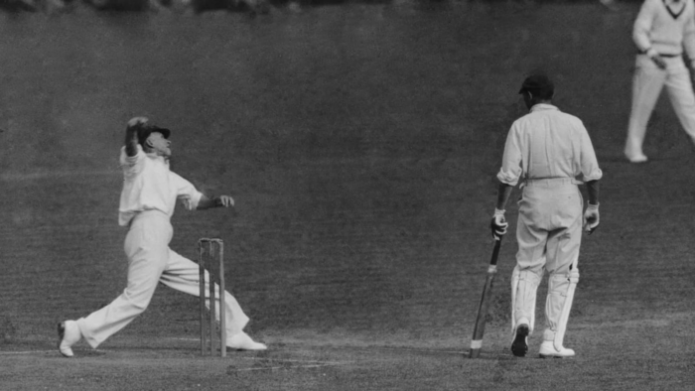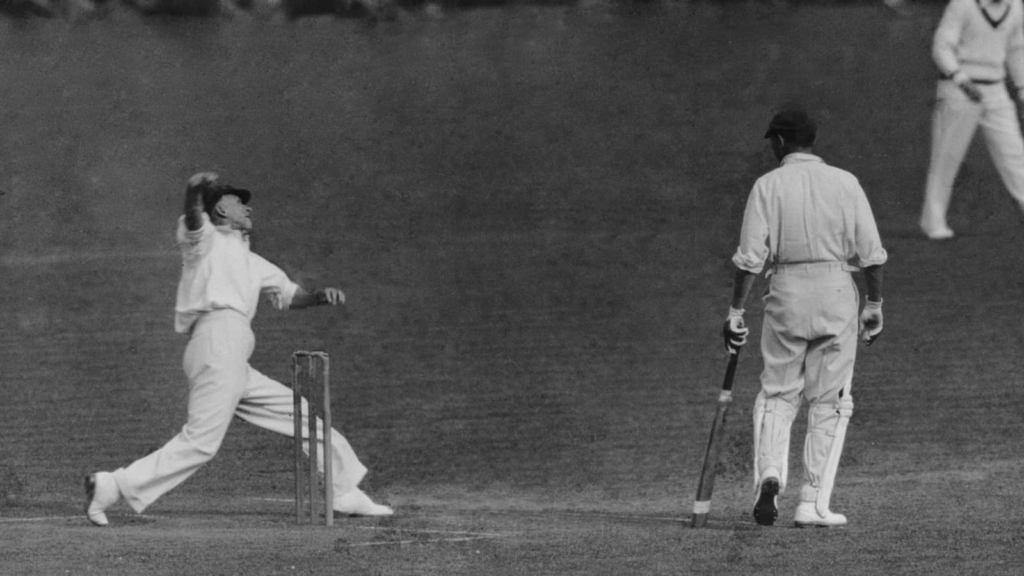 One of the earliest pioneers of leg-spin bowling, Grimmett was the inventor of the "Flipper" delivery. He bowled thousands of balls in his backyard without getting tired. And he had also trained his dog to fetch the ball as he could not afford a ball boy. As a late starter, Grimmett could not play cricket for much longer. He made his debut at the age of 33 and played his last match aged 44. In just 67 innings, he has taken 216 Test wickets at an average of 24.21. Also, he was the first cricketer to take 200 international wickets. He was born in New Zealand but played for Australia, who considered him as the best gift given by their neighbors.
Also Read: what is "googly ball" in cricket?
8) Mushtaq Ahmed, Pakistan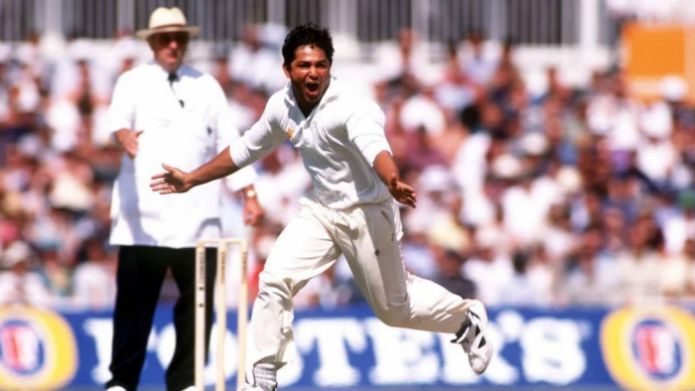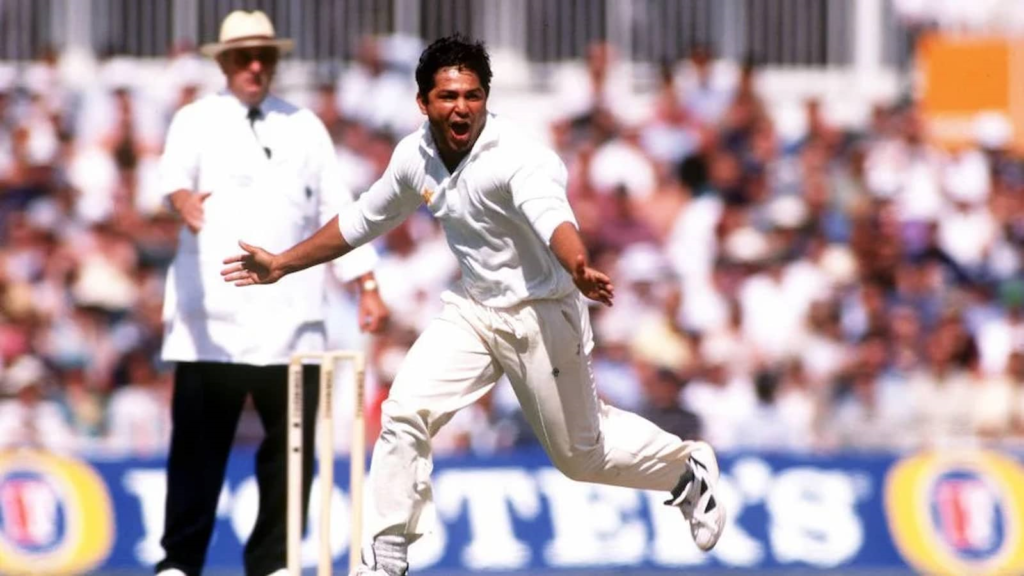 Mushtaq Ahmed was one of the greatest leg-spinners of his time. Entering the Pakistan squad in place of his role model, Abdul Qadir, Mushtaq was also packed with a load of variations. He was a great match-winner for Pakistan, fondly remembered for his contribution to the 1992 World Cup win. In Test cricket, he had 185 wickets in 89 innings with a best of 7-for 56. While in the ODI format, he had sent 161 batsmen back to the pavilion in 142 innings. However, just like many other Pakistani talents, Mushtaq's career was an example of untapped potential. In addition to this, he was also popular for talking to umpires while bowling. He often told them which delivery he is going to bowl next so that they could follow the line and trajectory of the ball.
7) Subhash Gupte, India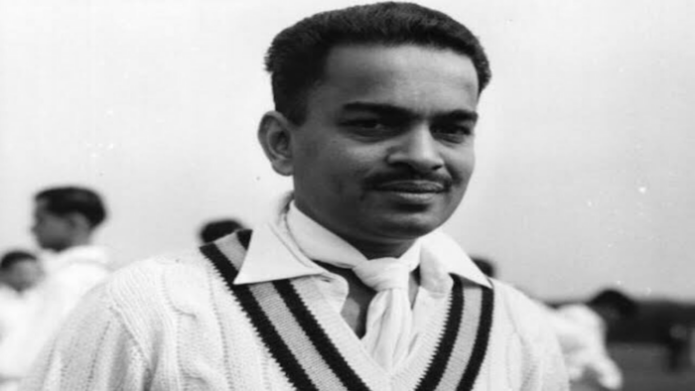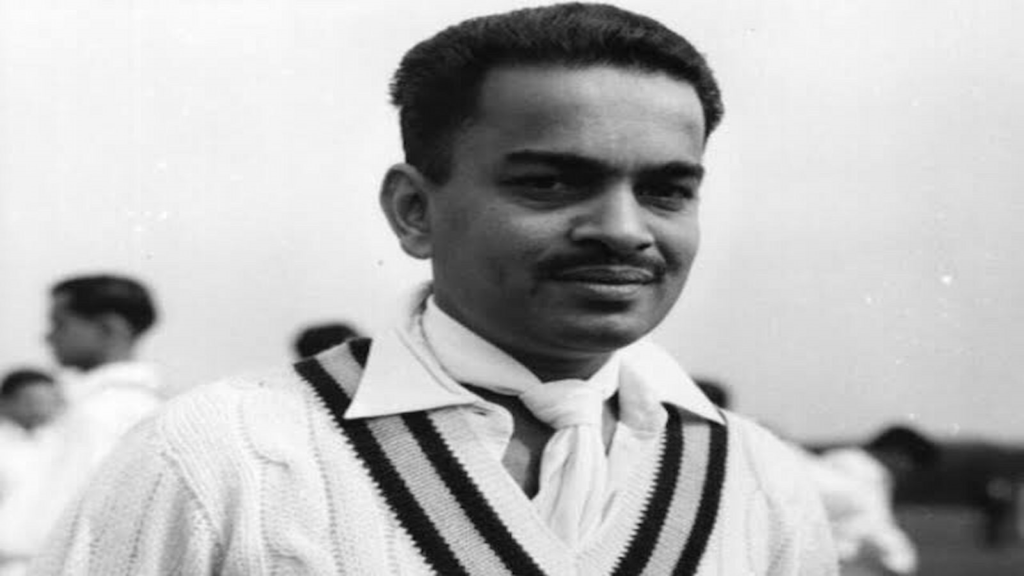 Subhash Gupte was considered the best leg spinner of all time by legendary Sir Garfield Sobers. Gupte was a big spinner of the cricket ball. But his control on line and length was what made him more impressive. After remaining wicketless on his debut against England, he came back strongly and bowled brilliantly in the next tour of the West Indies. As a result of his impressive bowling, he took 27 wickets in 5 matches on some batting-friendly wickets In his career, he took a total of 149 Test wickets in 61 innings, with his best spell of 9-102 coming against West Indies. In addition to this, he also has the best fifer/test match ratio among Indian spinners.
6) Bill O'Reilly, Australia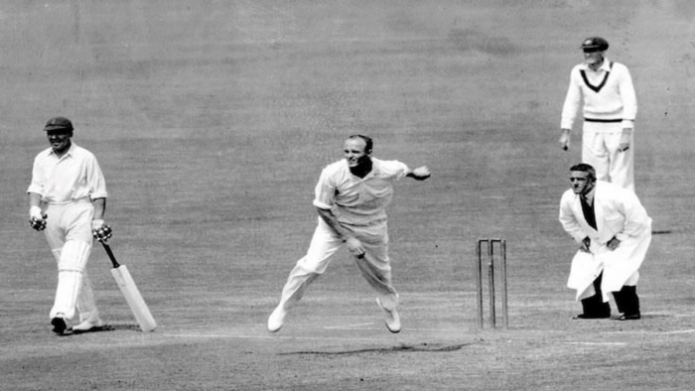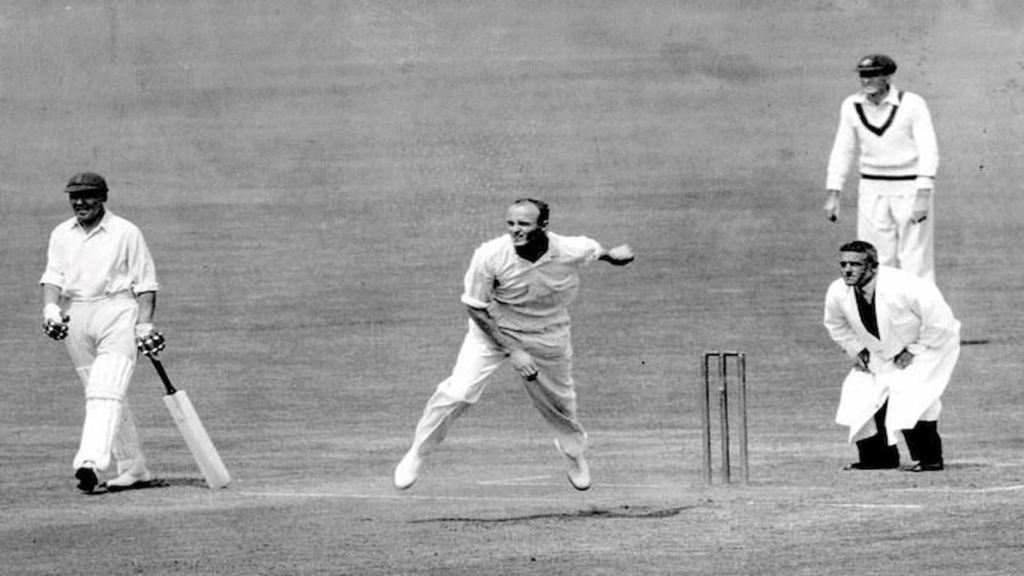 Bill O'Reilly is one of the greatest leg spinners of all time. He was also well known for his competitiveness along with his fast-bowler-like aggression. Sir Donald Bradman viewed him as the greatest he ever watched or faced. The legendary bowler has taken 144 Test wickets in 48 innings at an astonishing average of 22.59. In addition to this, he made Walter Hammond, one of the all-time greats, his bunny. Billy dismissed him on 10 different occasions, thereby showing his supreme quality of bowling. After retiring from playing cricket, he went on to become a cricket writer and broadcaster.
Also Read: 5 best innings of Sourav Ganguly
5) Richie Benaud, Australia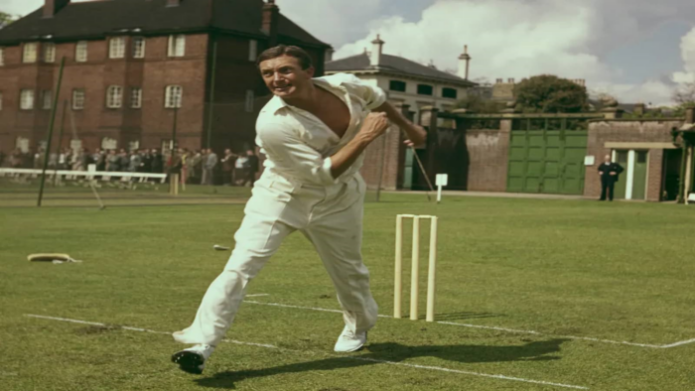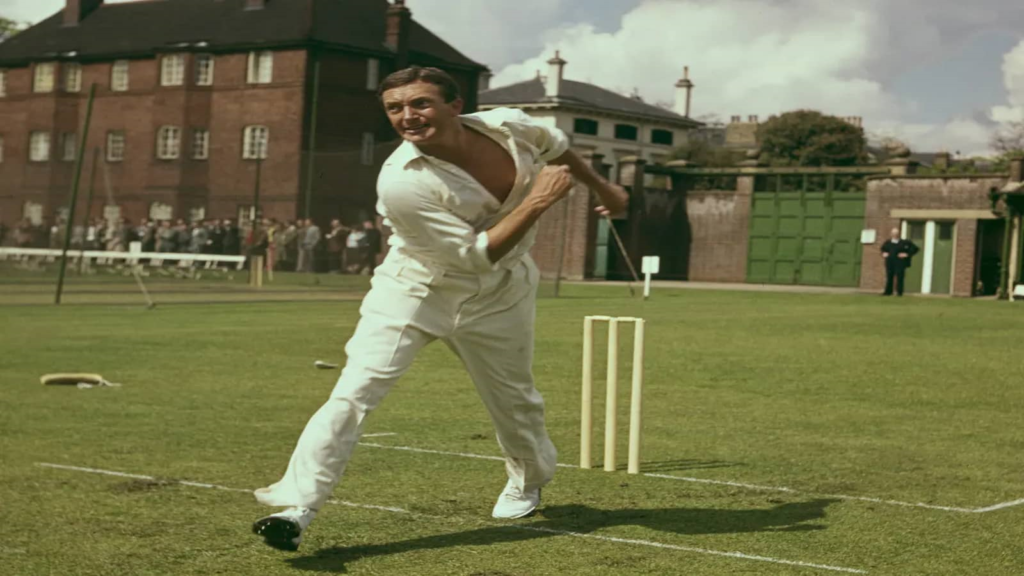 Richie Benaud is one of the most influential people to ever play the game of cricket. The great leg spinner is also known as the "Voice of Cricket" due to his great contribution to Cricket in all its facets from a batsman, bowler, and captain to writer, commentator, and thinker. After a slow start in the first 6 years of his career, he finally picked up his pace against South Africa in 1957-58. As a result, becoming the first-ever player to complete the double of 2000 runs and 200 wickets. Benaud took a total of 248 Test wickets in 116 innings at an impressive average of 27.03. He was also a Guru to Australian legends Ian Chappel and Shane Warne.
4) B.S Chandrasekhar, India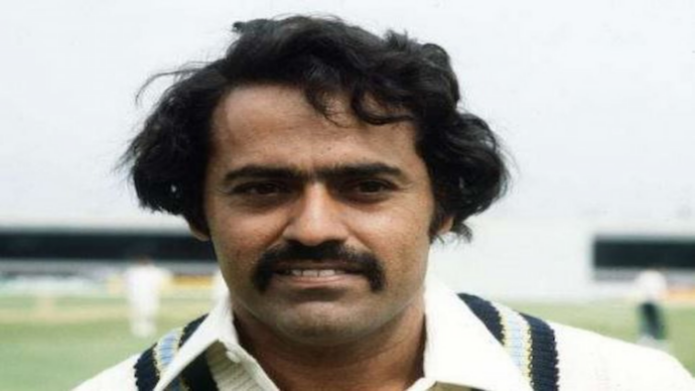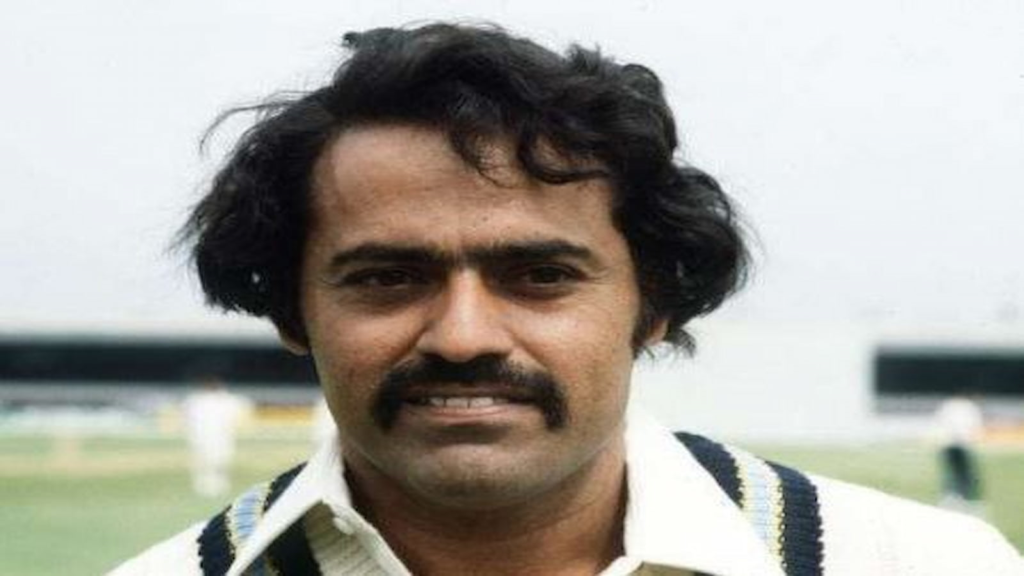 B.S Chandrasekhar was one of the greatest match-winner overseas for India, taking 42 wickets in only 5 test matches. He was so unpredictable that even he did not know what will he bowl next or what to expect from his bowling. A Polio attack in childhood had some effects on his right arm. But he turned this setback into his advantage through cricket thereby becoming one of the best leg spinners of all time. He picked up 242 Test wickets in 97 innings at an average of 29.74. His best performance came against England at Delhi where he took 8-for 79. He also played a great role in India's first-ever series win in England and their first-ever Test match win in Australia.
3) Anil Kumble, India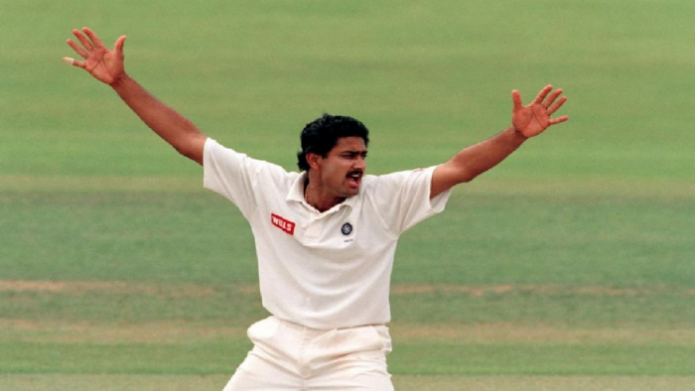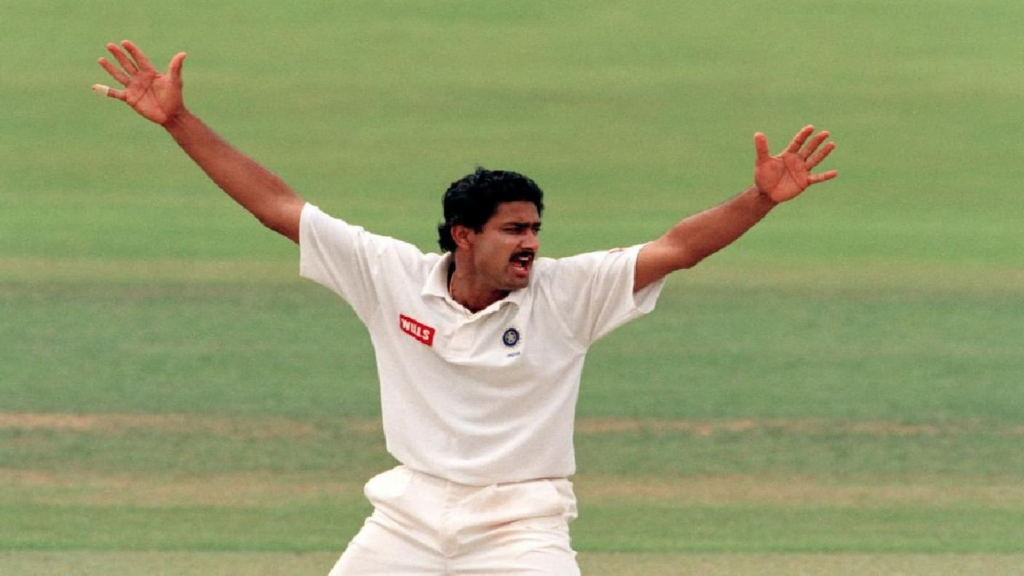 With a total of 619 Test wickets in 236 innings, Kumble is only behind Shane Warne, Muttiah Muralitharan, and James Anderson in the list of highest ever wickets in Test cricket. His personal best of 10/74 against Pakistan is one of the greatest performances in cricket history. Anil Kumble has won India more Test matches than any other cricketer. Because he was never a huge turner of the ball, accuracy and a devastating flipper were his main weapons in International cricket. Kumble also had a great white-ball record with 337 scalps in 265 innings at an economy of 4.30 only. This further shows the amount of control he had as a leg spinner. In short, Kumble has shown that not only turn and flight can trouble a batsman, but the length and pace also matter.
Also Read: what is "doosra ball" in cricket?
2) Abdul Qadir, Pakistan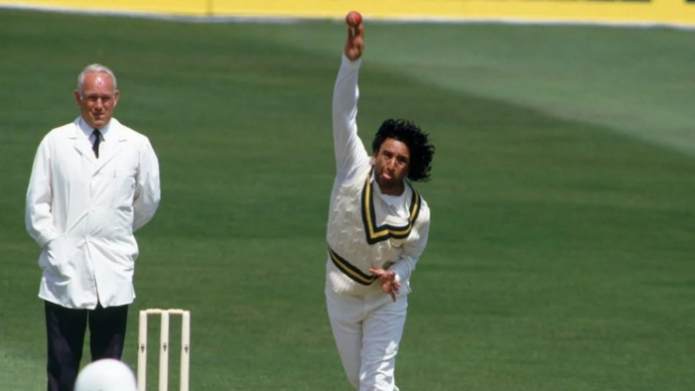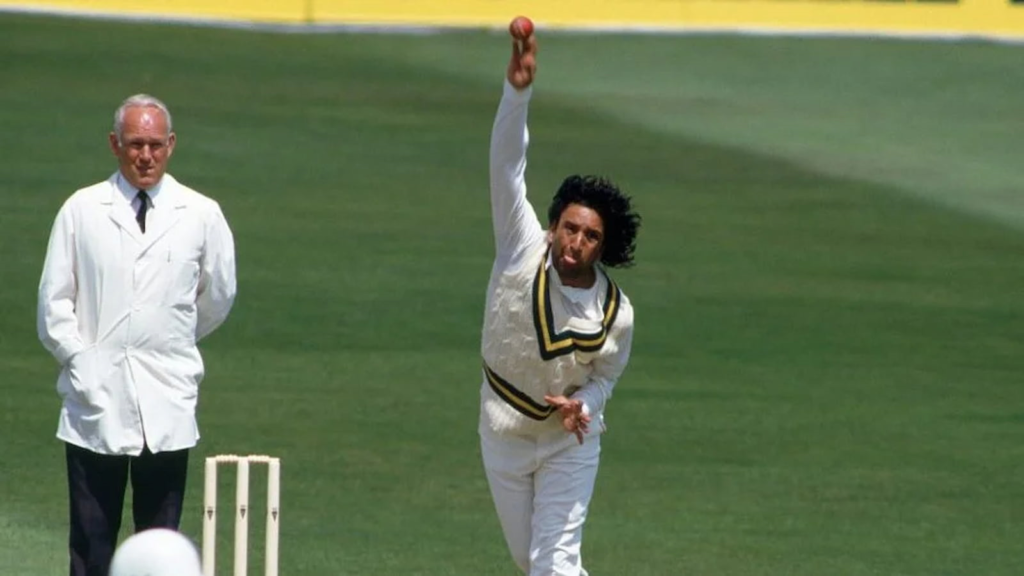 Also known as the "Sultan of Spin", Abdul Qadir popularized the art of leg-spin in the late 1970s and early 1980s. He had an abundance of variations in his bag. Also bowled two different types of googlies, unleashing them at different speeds along with different actions. In addition to this, also using the top spinner and flippers to great effect. He was so skillful that even umpires often failed to read the complexities of his bowling method. Therefore, he was deprived of many decisions to fall in his favor. Qadir took 236 wickets in 111 innings in his Test career with a best of 9-for 56 against England. In addition to this, he also played ODIs for Pakistan and took 132 wickets in 100 innings at an average of 26.16. Even Shane Warne idolizes Abdul Qadir as his cricketing role model.
1) Shane Warne, Australia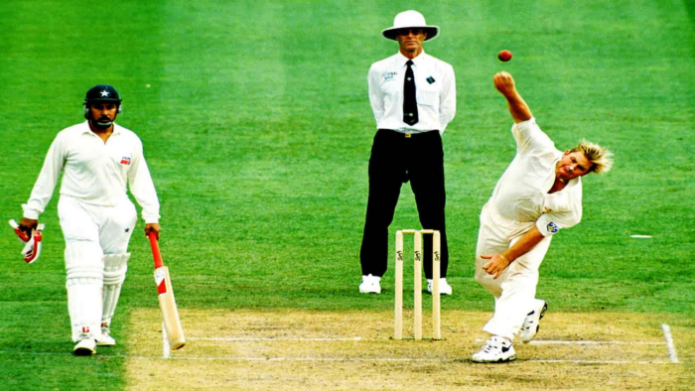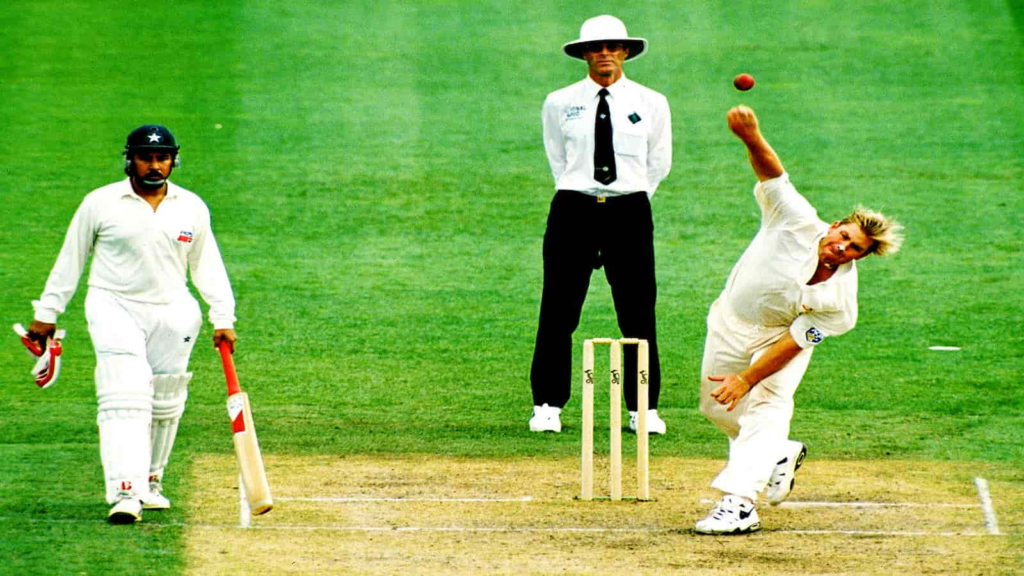 Shane Warne is without any doubt, the greatest leg spinner of all time and as a result, his record speaks for himself. With a total of 708 test wickets in just 273 innings at a staggering career average of 25.41, he is certainly one of the best cricketers Australia ever produced. Warne also took 293 ODI wickets in 194 innings at an average and economy of 25.73 and 4.25 respectively. Warne had a gigantic amount of spin in his hands and also exceptional control in his line and length. In one of the greatest spin battles of modern cricket history, Warne defeated Muralitharan's Sri Lanka team 3-0 in the Test series when Australia toured Sri Lanka in 2004.
Bowling Stats of Top 10 Greatest Leg spinners of All time
| | | | | | | |
| --- | --- | --- | --- | --- | --- | --- |
| Rank | Name | Country | Test Innings | Test Wickets | ODI Innings | ODI Wickets |
| 10 | Shahid Afridi | Pakistan | 47 | 48 | 372 | 395 |
| 09 | Clarrie Grimmett | Australia | 67 | 216 | N/A | N/A |
| 08 | Mushtaq Ahmed | Pakistan | 89 | 185 | 142 | 161 |
| 07 | Subhash Gupte | India | 61 | 149 | N/A | N/A |
| 06 | Bill O'Reilly | Australia | 48 | 144 | N/A | N/A |
| 05 | Richie Benaud | Australia | 116 | 248 | N/A | N/A |
| 04 | B.S.Chandrasekhar | India | 97 | 242 | N/A | N/A |
| 03 | Anil Kumble | India | 236 | 619 | 265 | 337 |
| 02 | Abdul Qadir | Pakistan | 111 | 236 | 132 | 100 |
| 01 | Shane Warne | Australia | 273 | 708 | 293 | 194 |
Also Read: Top 5 batsmen with most half-centuries in cricket
Note: Only Test and ODIs were considered for the stats of these bowlers. Moreover, some of them have not even played ODI in their career, therefore No data is available.