Beyond a shadow of doubt, Sachin Tendulkar is one of the all-time greats to embrace the game of cricket. Players may come and players may go, but God will live on forever. Also known as the 'Little Master Blaster', there is nothing more that Sachin Tendulkar could have contributed to cricket. His name always tops the list whenever one begins to talk about the bests. The legacy he upholds cannot be summed up in mere words. Nevertheless, to give you a run-through of some of his iconic moments, here is a list of the 5 best innings of Sachin Tendulkar.
"There are two kinds of batsmen in the world. One, Sachin Tendulkar. Two, all others."

~ Andy Flower, Former Captain of Zimbabwe National Cricket Team
5. 119* vs England, Manchester, 1990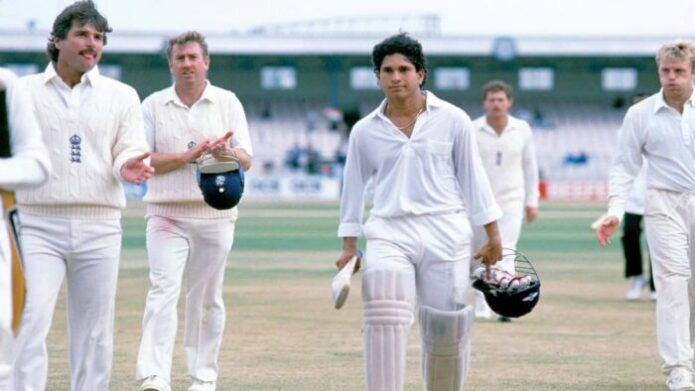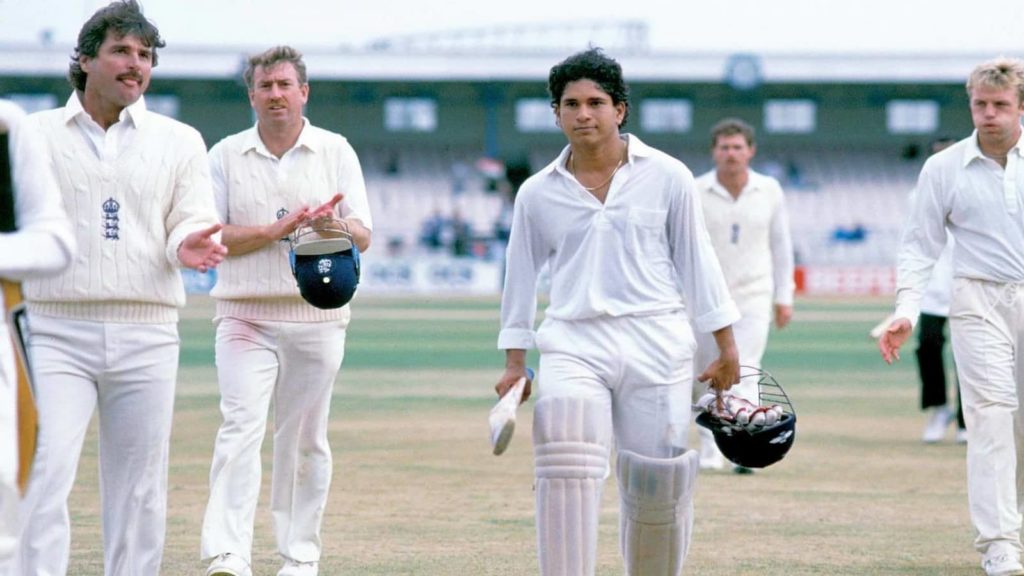 This was one of the key moments that began establishing who Sachin Tendulkar was. The Indian team was not in a good position when the 17-year-old boy came out to bat at number 6 in the fourth innings. Determined from the start, Tendulkar wasn't hesitant to shine and save the Test match for India. Even England's illustrious bowling attack of Devon Malcolm, Eddie Hemmings, and Angus Fraser couldn't make a difference. Tendulkar not only hit his maiden test century, but became the youngest Test centurion in England. He stood tall for straight 225 minutes and smashed a good amount of 17 fours. It was due to his unbeaten century that the Test ended up as a draw.
4. 98 vs Pakistan, Centurion, 2003 World Cup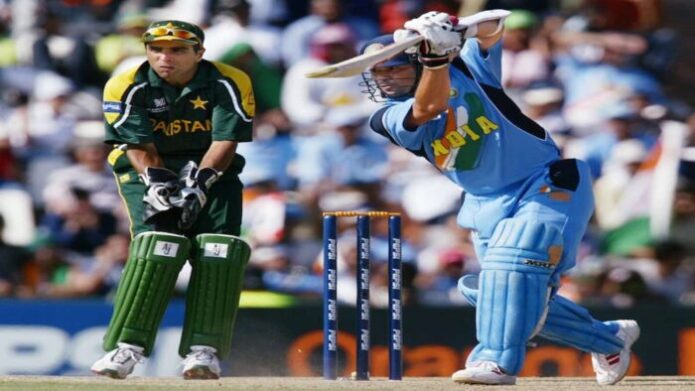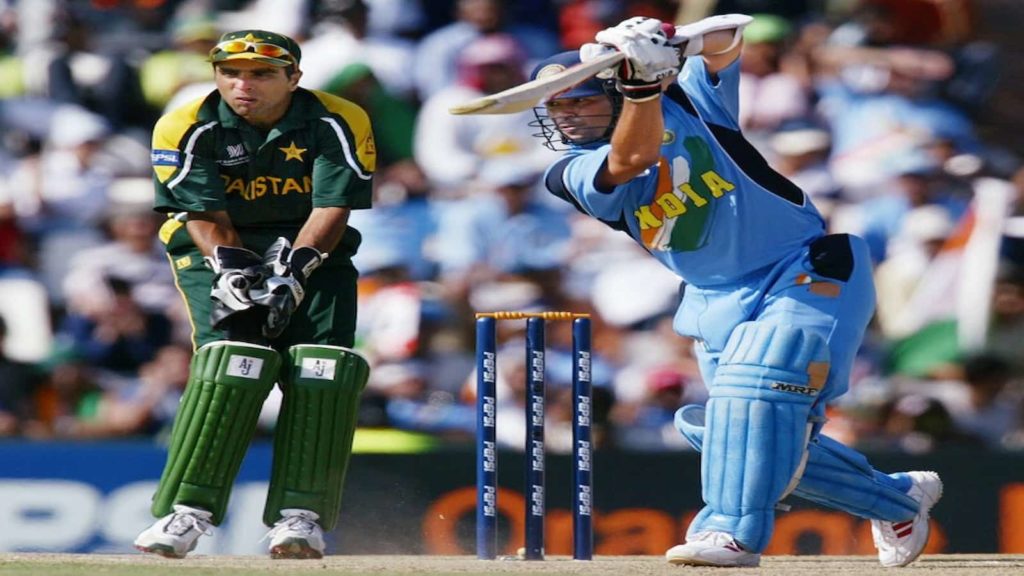 India vs Pakistan is a world cup in itself. Given that both these teams were face to face in 2003 World Cup, the vehemence of the competition augmented to the next level. Pakistan had put forth a total of 273/7 for the Indian team to chase. Without a doubt, the Little Master Blaster was on fire that day! He lashed the Pakistani bowling line-up including Shoaib Akhtar, Wasim Akram, and Waqar Younis. His pugnacious approach from the start was a surprise for many. The 98-run inning came in just about 75 balls with 12 boundaries and 1 six added to the feathers in Tendulkar's cap.
Also Read: Most Incredible & Unknown Records of Sachin Tendulkar
3. 241* vs Australia, Sydney, 2004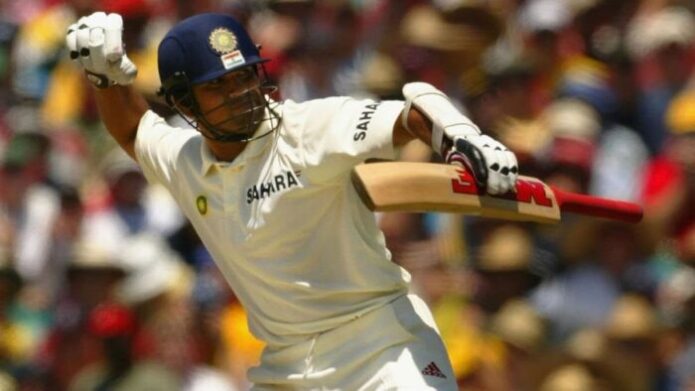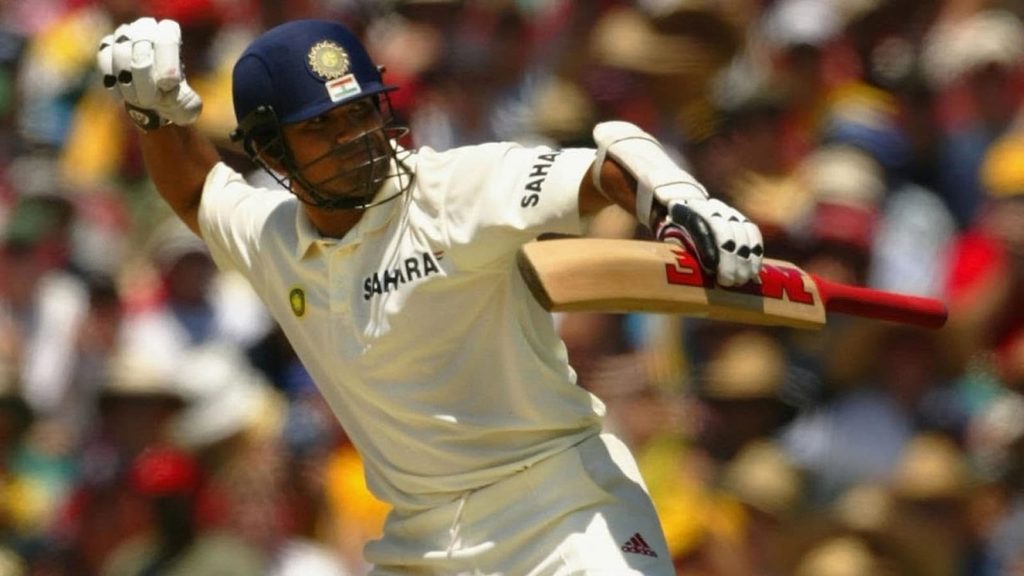 Here we witnessed a double-hundred that spoke about Tendulkar's potential to bounce back from rough patches. Struggling with stumbling scores of 0, 1, 37, 0, and 44, he seemed to be completely out of form in the first three tests. Well, even the runs couldn't resist coming out of his bat after that dry spell! Batting for a stupendous 613 minutes, Sachin Tendulkar scored a triumphant 241 not-out in 436 deliveries. A humble person, his 33 boundaries in the innings were as grounded as he is. This was such a masterly comeback from the god of cricket!
2. 175 vs Australia, Hyderabad, 2009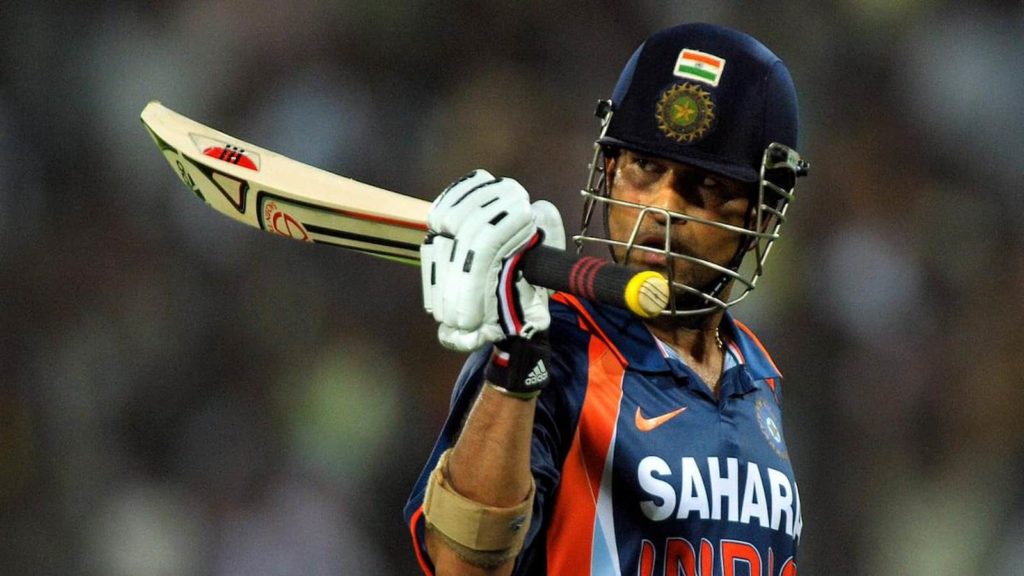 In a seven-match ODI series against Australia, the Aussies were determined to make India succumb with a target of 351. While a major chunk of the Indian team crumbled, the legend solely took up the responsibility on his shoulders. The glorious knock of 175 in just 141 balls comprised 19 fours and 4 sixes. The never-say-die attitude of Sachin Tendulkar kept him going until the cloud of misfortune started hovering over him in the third-last over. Sadly, one of the greatest innings came to an end when India needed 17 runs off 17 deliveries. However, if the other batsmen could have extended a little support, this beautiful knock by Tendulkar could have had a happy ending!
Also Read: Sachin Tendulkar Net Worth, Salary, And Endorsements
1. 200* vs South Africa, Gwalior, 2010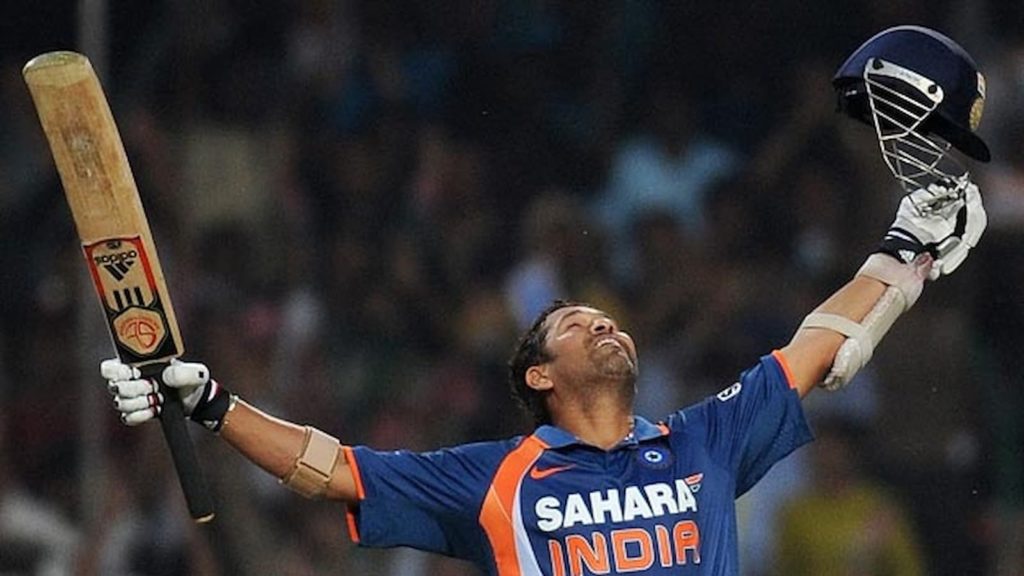 If truth be told, most people are not able to grasp how humongous it is to score a century in an ODI. Achieving or even thinking of achieving a double-century in 50 overs was a dream for many as no one had done it. Making the most out of his ability, he was the first person to demonstrate how it is to be done! Gwalior was lucky enough to witness history being made in front of itself. Not-out till the end, he smashed 200 runs with just 147 deliveries played. Moreover, this exceptional inning of Sachin Tendulkar helped India to get a total of 401/3 and hand over a huge 153-run defeat to South Africa.
Sachin Tendulkar 5 Best Innings
| | | | | |
| --- | --- | --- | --- | --- |
| S. No. | Stats | Against | Place and Year | Format |
| 1 | 200* (147) | South Africa | Gwalior, 2010 | ODI |
| 2 | 175 (141) | Australia | Hyderabad, 2009 | ODI |
| 3 | 241* (436) | Australia | Sydney, 2004 | Test |
| 4 | 98 (75) | Pakistan | Centurion, 2003 | World Cup |
| 5 | 119* (189) | England | Manchester, 1990 | Test |
Also Read: Sachin vs Virat: An Attempt To Compare The Master And The King
In conclusion, all hail to the great Sachin Tendulkar! The content above just highlights 5 best innings of Sachin Tendulkar but we all know about the innumerable times he has played his best. From having 100 international centuries to scoring the first double-hundred in an ODI, he has done it all. There will never be another Sachin Tendulkar. Cricket shaped his entire life, and in return he shaped cricket for many. Hats off to him. Above all, he is the best!
For more such interesting Cricket facts and updates, please visit thesportslite.com frequently.
Have a good day ahead 🙂