Over the years, Cricket has become one of the most popular sports on this planet. There are bowlers who have created a great legacy with their amazing bowling spells. The world of cricket has seen some of the best bowlers of all time. Today we will talk about the top 10 best off spinners of all time. There are some great off-spinners in the history of the game who have to change the game completely with their outstanding bowling. In this post, we will check out the top 10 Greatest off spinners of all time in the history of cricket:-
10. Hugh Tayfield: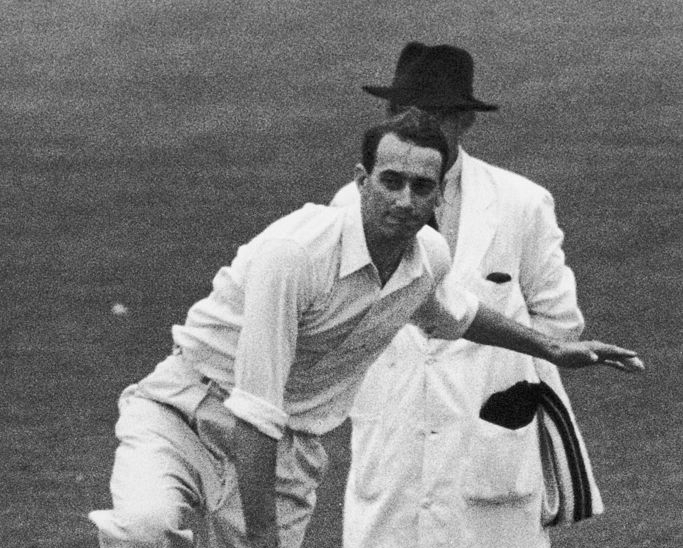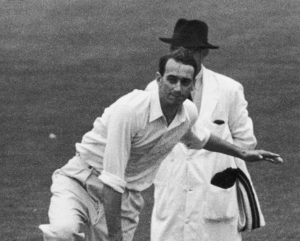 One of the greatest spinners of all time, Hugh Tayfield played for South Africa in International cricket. He was also the fastest South African player to reach 100 wickets until Dale Steyn broke this record in 2008. During his playing career between 1949-50 and 1960, he took 170 wickets in Tests at an average 25.91 in 37 matches. He was also elected as one of the Wisden Cricketers of the Year in 1956.
9. Sonny Ramadhin: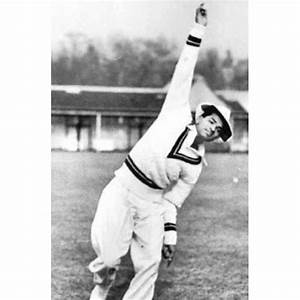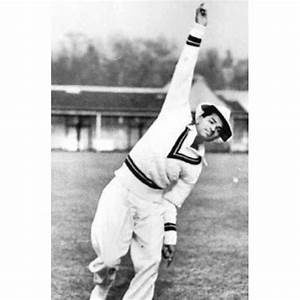 Sonny Ramadhin is one of the greatest off-spinners in West Indies cricket history. He is the first player of Indian origin to represent West Indies cricket at the international level. At the time of his retirement, he was also the highest wicket-taker for West Indies.
Also Read: Top 5 players with the most social media following
8. EAS Prasanna: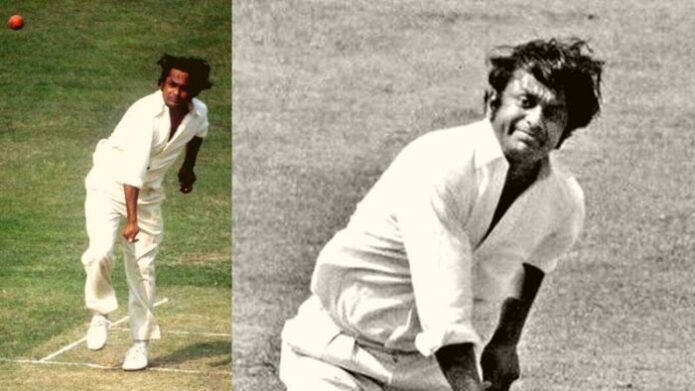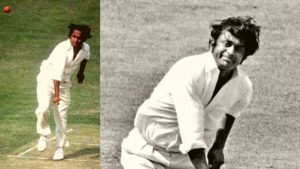 EAS Prasanna is the Indian off spin magician that amazed the cricket lovers with his amazing bowling performances. He is also considered as one of the biggest advocates of spin cricket in India. He was also the India's fastest player to reach 100 Test wickets from just 20 Test matches until R Ashwin broke that record. Overall he played 49 Tests for India and took 189 wickets at an average of 30.38.
7. Saqlain Mushtaq: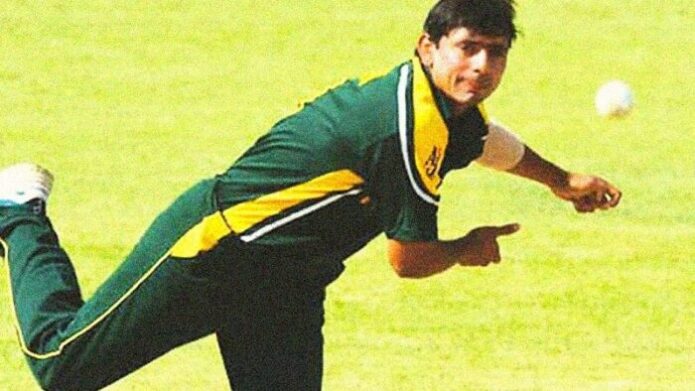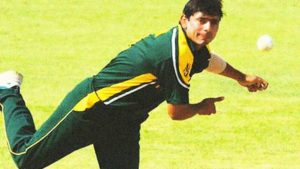 No true cricket fan can forget about Saqlain Muahtaq, who is the pioneer of Doosra, which was the nightmare for many batsmen. Saqlain was the fastest bowler to reach 100 ODI wickets in history. Across all formats, Saqlain had a total of nineteen 5 wicket hauls and three 10 wicket hauls. Saqlain has the second-most number of wickets for a Pakistani spinner. He is just behind the legendary all-rounder Shahid Afridi.
6. Jim Laker: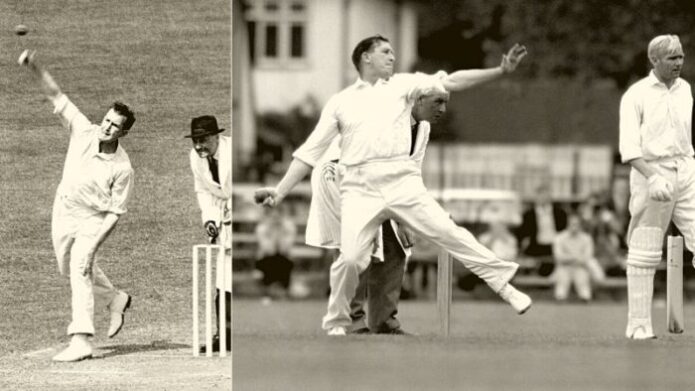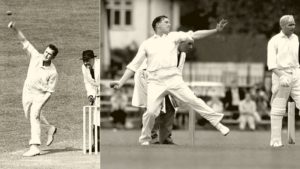 Jim laker the English prodigy and one of the best off-spinners the cricket has come across. He is the first bowler and second overall to take all ten wickets in a Test inning. In 1956, he had achieved a world record that is still unbroken. He took nineteen (of a maximum twenty) wickets in a Test match which was held at Old Trafford in Manchester, allowing England to overcome Australia and the match was later known as "Laker's Match".
5. Nathan Lyon: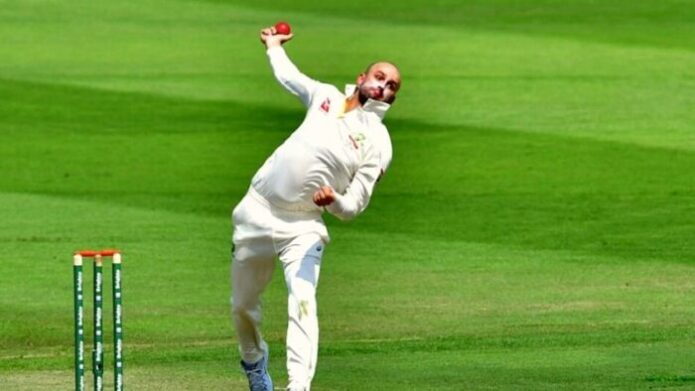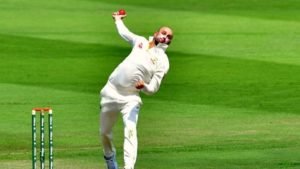 Nathan Lyon is the answer of Australia's search for an effective front line spinner after the retirement of Shane Warne. Lyon is an off-spinner with a neat action. He holds the record for the most Test wickets taken by an Australian off-spin bowler. Lyon had his ups and downs in his cricketing career however he always came back stronger and became the most valuable player for the team.
4. Harbhajan Singh: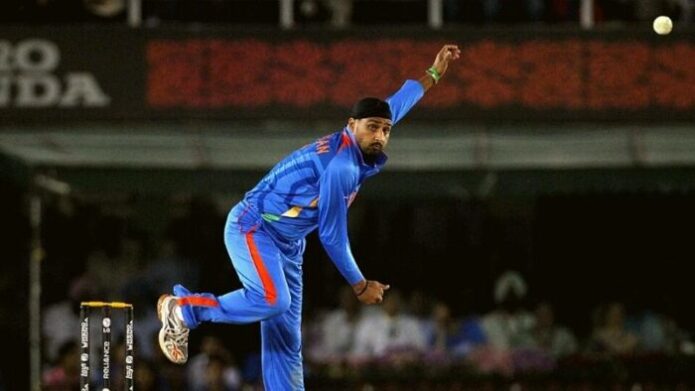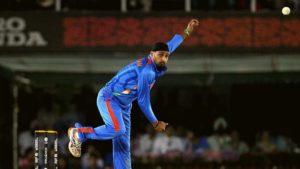 Harbhajan Singh is one of the biggest bowling figures that India has ever produced. Dominated with his Doosara on the fields, Harbhajan debuted in the Indian jersey in the year 1998. He literally made his debut series on of the best he has ever played. Bhaji became the first Indian player to take a hat-trick in test matches. He is the third highest wicket-taker for India in Tests, standing only behind Anil Kumble and Kapil Dev.
3. Saeed Ajmal: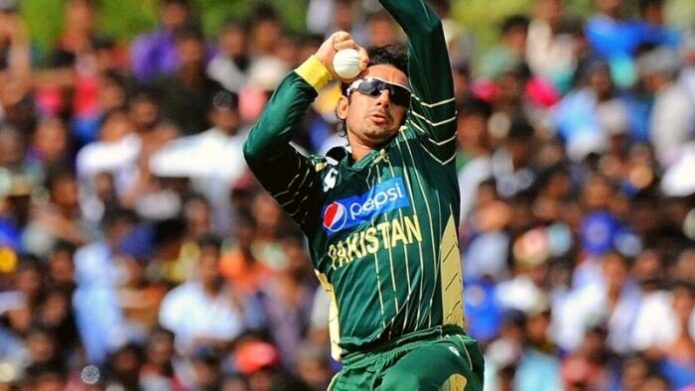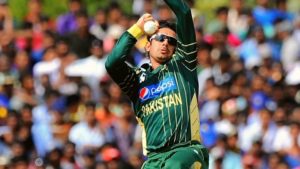 Ajmal is one of the top off-spinners of his time. Despite his age, he helped Pakistan to win so many matches. He played his first test match at the age of 32. Despite his late debut in the test match, he achieved the unachievable. He became the fastest Pakistani bowler to reach 100 Test wickets for Pakistan. Ajmal became one of the most effective bowlers for Pakistan despite his short test cricket. He had played a total of 35 Test matches for Pakistan and took 178 wickets with an economy of 2.59.
2. Ravichandran Ashwin: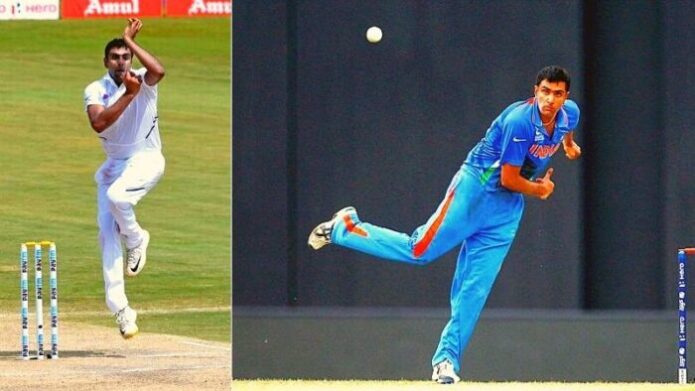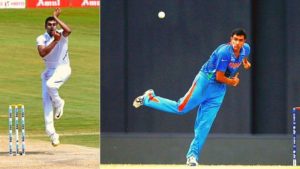 One word to describe Ashwin is spectacular. He is the modern-day great in cricket. When it comes to off-spin bowling nobody is better than him in this modern era. He had a lot of variation in his bowling. He can make life difficult for any world-class batsman around the world. Ashwin is the quickest Indian bowler to reach 100 wickets in test cricket. He has achieved this feat in just 18 matches. Apart from being an outstanding bowler, he has also earned the reputation of a bowling all-rounder and has 4 Test century and 11 half-centuries to his name
1. M Muralitharan: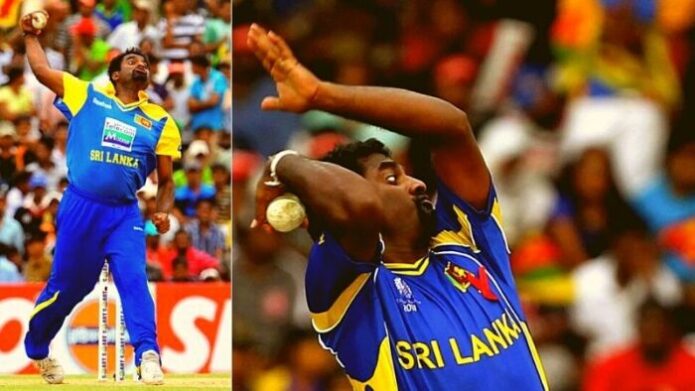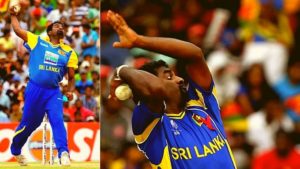 When talking about spinners, there is no big name other than Muralitharan. He is considered as the most successful and Greatest Off Spinners of all time. to play the game. This player popularized the art of turning the ball with wrist and confusing the player. Later he added the deadliest weapon to his skills, Doosra. Even though his bowling action was under the cloud of doubt for many times. Muralitharan is the highest wicket taker in both ODI as well as tests. In tests he took his 800th and last wicket on the last delivery of his last test match. One of the most interesting facts is that Murali has a 10-wicket haul against every Test-playing nation. The spin wizard finished his career with some of the best averages in both tests (22.7) and ODI(23.1).
Top 10 Off Spinners of all time:
| | | |
| --- | --- | --- |
| S.No | Players | Country |
| 10 | Hugh Tayfield | South Africa |
| 9 | Sonny Ramadhin | West Indies |
| 8 | EAS Prasanna | India |
| 7 | Saqlain Mushtaq | Pakistan |
| 6 | Jim Laker | England |
| 5 | Nathon Lyon | Australia |
| 4 | Harbhajan Singh | India |
| 3 | Saeed Ajmal | Pakistan |
| 2 | Ravichandran Ashwin | India |
| 1 | M Muralitharan | Sri Lanka |