And a bad day for Indian Cricket Team. 2022 started very bad for the Indian Team. First, they lost the Test Series against South Africa. And now they also lost the ODI series. It was a poor start for KL Rahul as captain of Indian Team. And with this loss, Virat Kohli remains the only Indian captain to win an ODI series in South Africa. South Africa played really well. Everyone was considering India as the favorites but they proved everyone wrong. The Indian team lacks the aggression which was brought in by Virat Kohli as a skipper. That was a poor show from the Indian bowlers. We'll also see who won Man of the Match (MOM) in IND vs SA 2nd ODI, today.
KL Rahul won the toss and decided to bat first on a slow surface. Interestingly, India didn't make any changes to their Playing XI. South African captain Temba Bavuma made one change in the team. Marco Jansen misses this match to handle his workload.
First Innings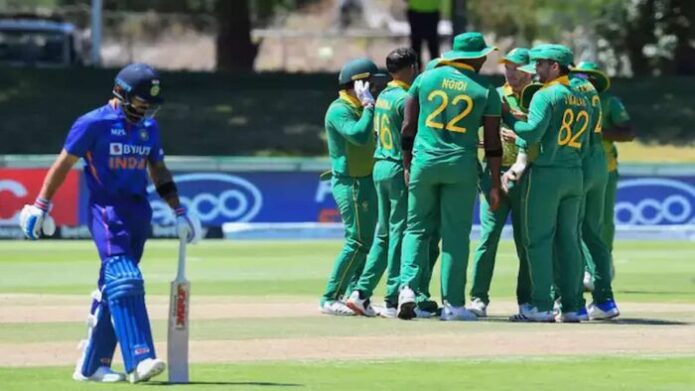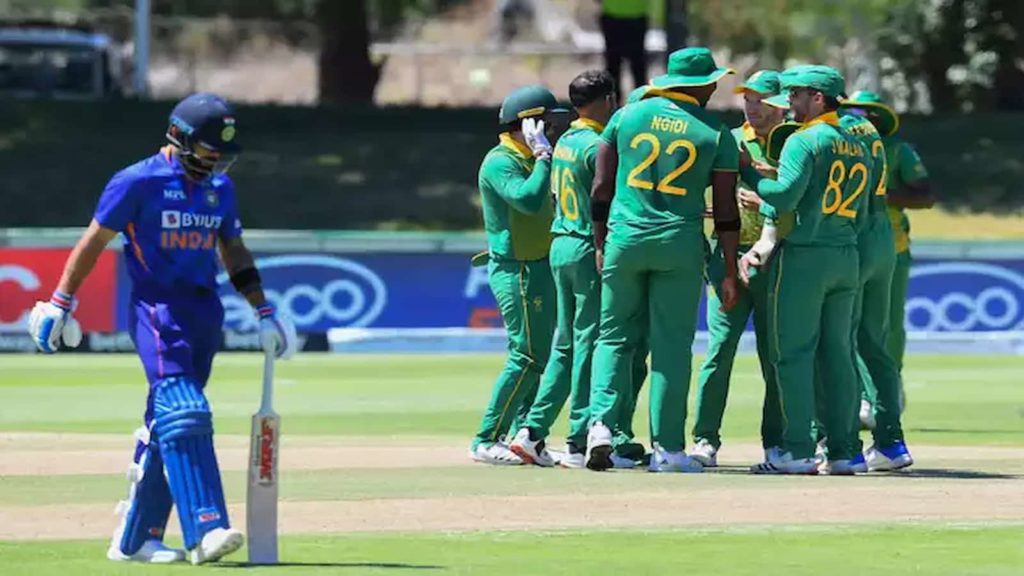 Unlike the last match, India started well in this match. KL Rahul played a cautious innings. Shikhar Dhawan played aggressively with boundaries on the bad balls. But Aiden Markaram ended Dhawan's stay at the crease. And Virat Kohli followed Dhawan to the pavilion. Virat Kohli got out on a five ball duck on Keshav Maharaj's ball. This is the first time that he got out on a duck in his ODI career. Then, Rahul and Pant stabilized Indian innings with 100+ runs partnership. Pant played brilliantly and shut the mouth of his critics. He played an attacking innings of 85 runs. Rahul's lucky stay at the crease ended by Magala and Pant also followed him. India, once again lost two wickets in successive overs.
India were in trouble with both the set batters back at the hut. Shreyas Iyer and Venkatesh Iyer also couldn't contribute much to the total. The late cameos by Shardul Thakur and Ashwin of 40 and 25 runs respectively made India to reach a respectable total of 287 runs.
Second Innings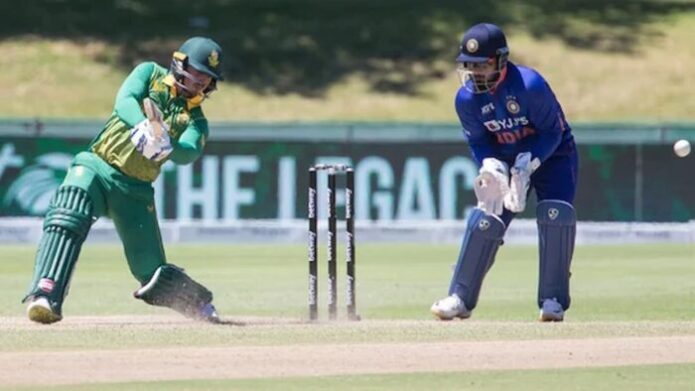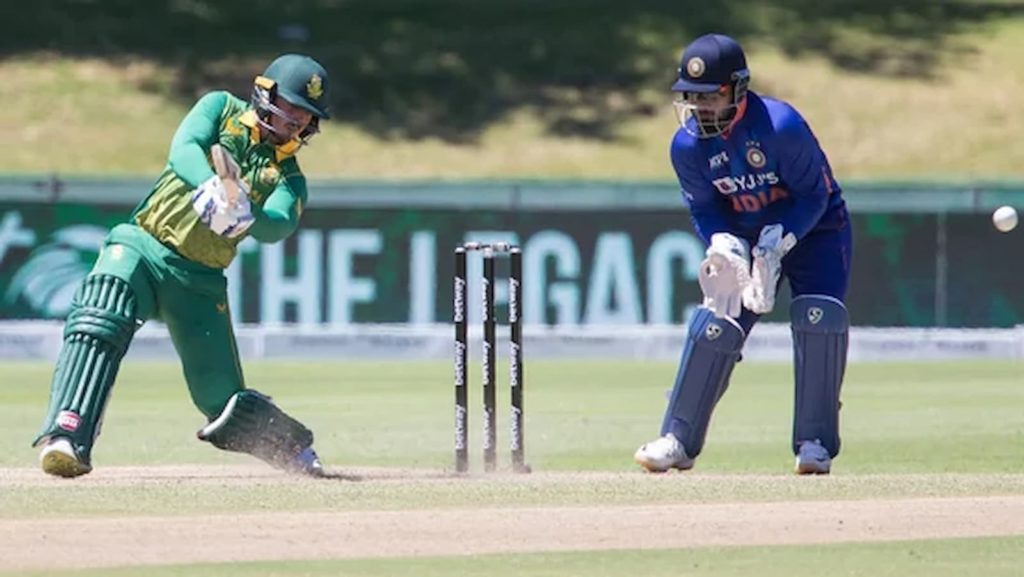 South Africa have a target of 288 runs in 50 overs. South Africa got off to a flying start. Opener Quinton de Kock was making fun of Indian bowlers with his boundaries all around the ground. Bhuvneshwar Kumar was looking very off color. His speed also declined and he was not bowling accurate lines and lengths. After de Kock's dismissal, Malan and Bavuma stabilized the innings with a fine partnership. Malan missed his well deserved century by 9 runs.
And South Africa lost another wicket in the successive over of their captain Temba Bavuma. India had an opening. India wanted to capitalize on that opening but they can't. Markaram and van der Dussen took South Africa home with their fine partnership. South Africa won this match by 7 wickets. And with this win, they also won the series. Apart from Jasprit Bumrah, none of the Indian bowler looked impressive.
Also Read: India VS South Africa 1st ODI: Who won MOM in IND VS SA 1st ODI? Man of the Match Award Winner in India VS South Africa 1st ODI.
Who won MOM in IND vs SA 2nd ODI?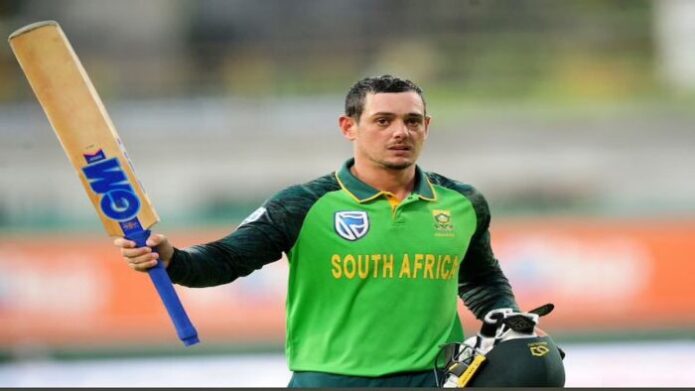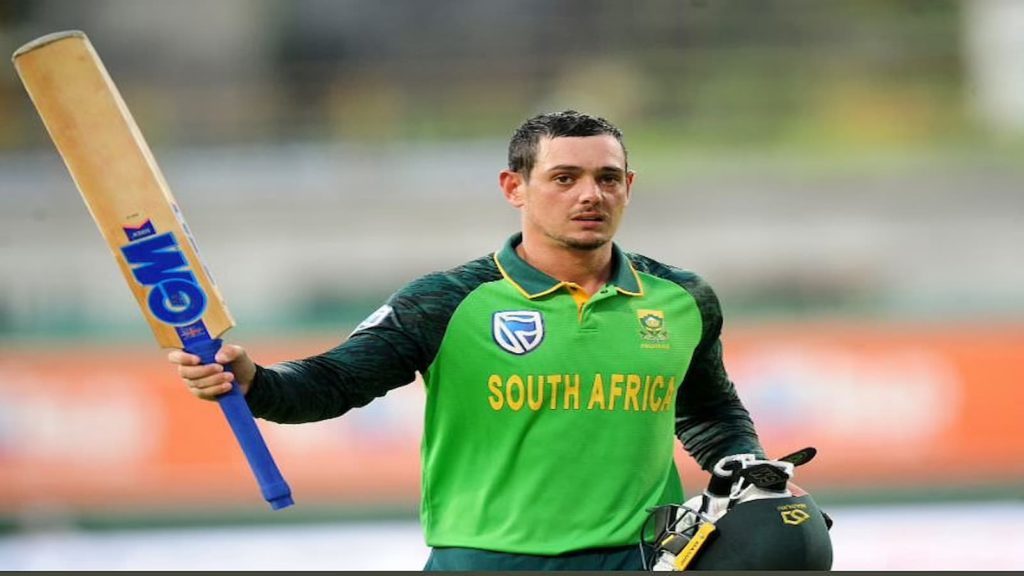 Quinton de Kock, for his attacking innings, was adjudged as the Man of the Match in India vs South Africa 2nd ODI. Quinton toiled with Indian bowling from the starting. De Kock played an attacking innings from the very first ball. He scored 78 runs of 66 balls which included 7 fours an 3 sixes. Quinton de Kock set the tone for chasing a above par total seeing to the condition of the pitch. Quinton de Kock made a 100+ runs partnership with his opening partner Janneman Malan. For his valuable innings, he was awarded as the Player of the Match.
"Good to get out there and score some runs. Quite nice to be out there and bat some time. I was feeling good towards the end there."

Quinton de Kock after the match
Match Summary
India vs South Africa, 2nd ODI, Boland Park, Paarl, 21 January 2022
India: 287-6 ( R Pant 85, KL Rahul 55; T Shamsi 2-57)
South Africa: 288-3 ( J Malan 91, Q de Kock 78; J Bumrah 1-37)
South Africa won by 7 wickets