The second Test between India and South Africa ends with South Africa defeating India by a whopping 7 wickets. Both teams have good bowling. But South Africa clearly outplayed their Indian counterpart in the batting department. And South Africa defeated India for the first time in Johannesburg. Virat Kohli missed the 2nd Test Match because of a back spasm and he is now fit to go in the series finale. Who will make place for him? We'll see who won MOM in IND vs SA 2nd Test Match.
Who won MOM in IND vs SA 2nd Test Match?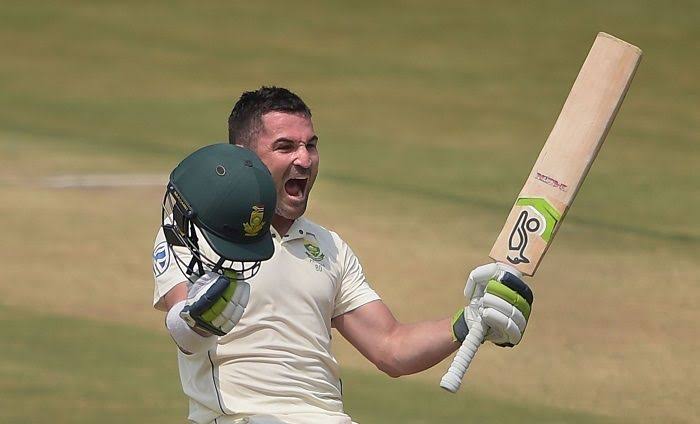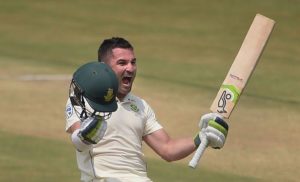 Dean Elgar, for his captain's knock of 96* in the second innings, was adjudged as the Man of the Match in the 2n test between India and South Africa. He played brilliant in the first Test also but can't take his team home, but this time he was able to do so. He took blows on his body but remained on the crease. For his unbeaten innings of 96* runs he was awarded the Man of the Match award. We usually appreciate KL Rahul, Rohit Sharma, Joe Root and other popular cricketers. But Dean Elgar is one of the most underrated Test Cricketer. He deserves all the praise. Who knows if he got out earlier in the second innings, South Africa might have lost the match due to inexperienced middle order.
1st innings
India won the toss and decided to bat first but there was a huge setback for the Indian team. Indian Test captain Virat Kohli missed the second Test Match due to back spasm. Hanuma Vihari replaces Virat Kohli in the Playing XI. Indian Team couldn't get a good opening partnership as Mayank Agarwal was dismissed for 26 runs. Pujara and Rahane once again gave a flop show with the bat by geting out on successive deliveries. Captain KL Rahul played a gritty knock of 50 runs. Middle order flopped once again. But Ravichandran Ashwin delivered with the bat and played a counterattacking innings of 46 runs of 50 balls. India were able to post only 202 runs on the board. South African bowlers were top class.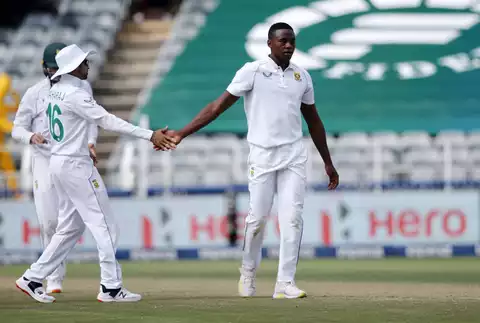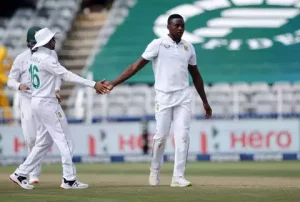 South Africa also couldn't start well with their opening partnership as Aiden Markaram fell early. Keegan Petersan played a brilliant innings of 62 runs. He was so good driving the ball. In his young career, he is looking very promising. Temba Bavuma also scored a half century. But all highlights were taken by Shardul Thakur. Thakur get 7 wickets in the innings and got the best bowling figures by any Indian in South Africa. He rattled the batting line-up of South Africa and accounted for 7 wickets. "Lord" Shardul Thakur was just unplayable in the first innings. South Africa still managed to score 229 runs and got a lead of 27 runs.
Also Read: How Shardul Thakur Got The Nickname – "Lord" – Young Bowler Disclosed Himself
2nd innings
The game is well poised after the 1st innings as South Africa don't have a huge amount of lead. India once again can't start well. India lose their captain KL Rahul on 24 runs. Mayank Agarwal also followed his captain and India were 44/2 in no time. Now, two batsmen without their form and their careers hanging were at the crease. But Cheteshwar Pujara and Ajinkya Rahane showed a lot of maturity. They both played an attacking innings. Both got to their respective fifties and got out. Pant, then tried to send Rabada out of the the park and in the process he got out on a three ball duck.
Shardul Thakur played an attacking cameo at the end of 28 runs in just 24 balls. Hanuma Vihari stayed till end but he was it of partners. South African bowlers made full advantage of the conditions and India got all out on 266 runs. Now, South Africa have a target of 240 runs to win this match.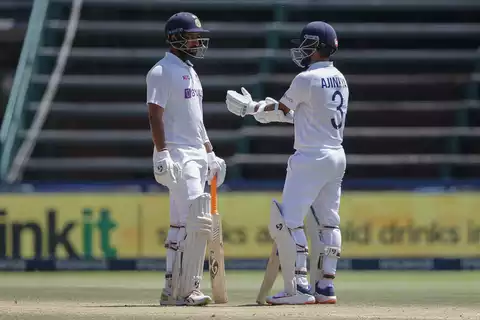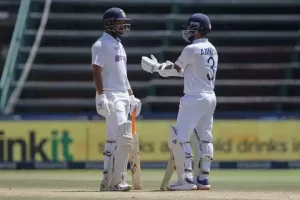 There is a lot of time left in this game. So a result is the only thing. If India manages to take wickets, India can win. South African openers gave a good start to their team. Aiden Markaram played an attacking innings. Indian bowlers were not very effective in the second innings. They were not able to hit the right lines and lengths. Dean Elgar played a brilliant captain's knock of 96* runs. He got a brilliant support from Rassie van der Dussen and Petersan. South Africa won the game by 7 wickets. India lost their first ever match at Johannesburg. And for his brilliant innings, Dean Elgar was awarded as MOM in IND vs SA 2nd Test Match.
Conclusion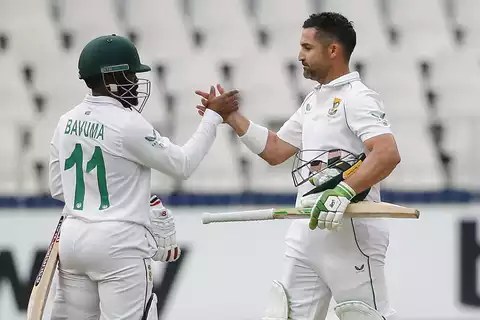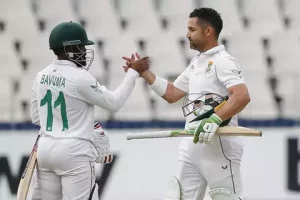 And now the series stands on 1-1. South Africa is in huge confidence as they beat the mighty Indian side with their young side. India, on the other hand hoping that their captain Virat Kohli will be fit for the third Test. There will also be a possibility of Mohammad Siraj not playing the third match as he pulled his hamstring in the 2nd Test Match between India and South Africa.