Know everything about the financial instability of Barcelona after the departure of club Legend Lionel Messi who looks set to join Paris-Saint Germain. 
Barcelona is under a huge pile of debt and after the departure of club legend Lionel Messi, they find themselves in a very critical situation as the club prepares for life after Messi. Meanwhile, reports from Spain suggest that Barcelona will lose almost half of their income which they earned by his name.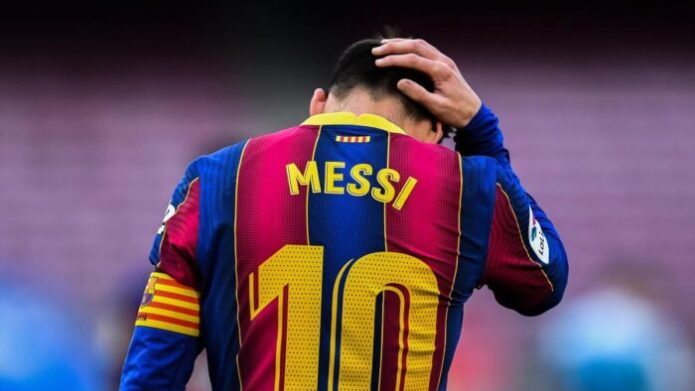 This breakup will cost Barcelona more than it would cost the Argentine. It will decrease the brand value of the club which is now going in a downwards spiral. Although Messi will earn a whopping €35 million per year at Paris-Saint Germain, he wanted to stay at Camp Nou where the Blaugrana fans cherish him.
ALSO READ: Lionel Messi Press Conference: Messi In Tears After Conforming Exit From Barcelona Due To FFP
Repercussions Barcelona will have to face after losing Messi
Barcelona is in grave danger of losing a significant amount of revenue after Lionel Messi waved goodbye to the Spanish club after 21 years. Have a look at the breakdown of funds generated using the name of Lionel Messi:
1. Reduction In Brand Value
The face of Leo Messi brought in many sponsors. Those who wanted a piece of the cake but that will not be the case anymore as Barcelona will lose almost 50% of brand value. Meanwhile, the shocking departure of the Argentine forward will most likely affect the existing deals with sponsors.
Reports also suggest that Barcelona are expected to lose €137 million in terms of Brand value as New president Joan Laporta said a while back –
"Take a sponsorship contract. If Leo [Messi] is not there, the price is different," he added.As Laporta put it, every single sponsorship deal that Barcelona gets into has some form of a 'Messi clause', which by some estimates adds a value of around 50% to the deals.
Surely now, Barcelona's business will be directly affected by the most remarkable player of the generation leaving for Paris-Saint Germain. The French club will benefit more from extraordinary sales through Messi and collaborations with other big names at the club.
2. Fewer fans in the stadium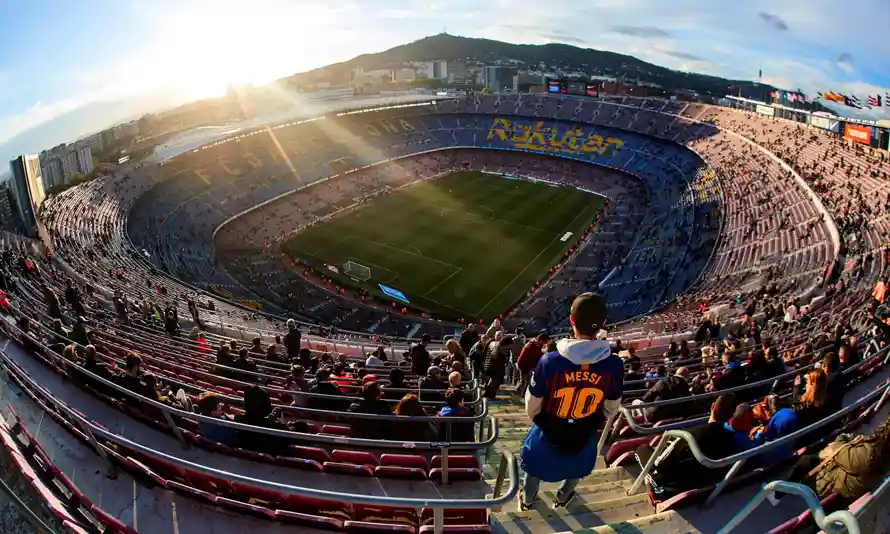 The departure of Lionel Messi will surely come as bad news for some fans who expected the best player in the world to stay at Barcelona who will now witness a shorter footfall of fans who only wanted to witness the brilliance of one of the best players in the world.
Meanwhile, the club will lose €17 million in matchday sales. This could turn even worse over the course of the next 5 years as the club is heading towards promoting young talents rather than making big-money signings. Fans traveled from all around the world to see Leo Messi in Blaugrana colors and some even registered for stadium tours.
3. Drop in sales and merchandise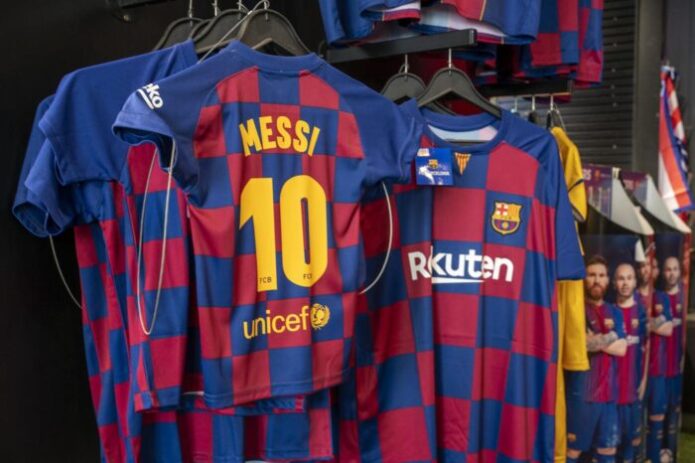 As many as 8/10 Barcelona shirts sold had the name Messi on their back. It is the only shirt in the world that sells more than anything else. Reports in Spain suggest that Barcelona will lose a staggering €47 million in sales of shirts and merchandise. This has contributed significantly to revenue generation.
Meanwhile, Paris-Saint Germain is preparing a blockbuster deal with Nike for a collaboration of Jordan and Messi name on the PSG shirt. This will witness a boom in shirt sales after completing the signing of Lionel Messi.
ALSO READ: La Liga 2021-22: Know everything about all New Captains Of FC Barcelona
Thank you for visiting TheSportsLite.com
Have a good day ahead 🙂