Arjuna Ranatunga, the Sri Lankan captain who led them to be the World Champions in the 1996 World Cup, played his last game for Sri Lanka today in 2000.
Arjuna Ranatunga's fight with Umpires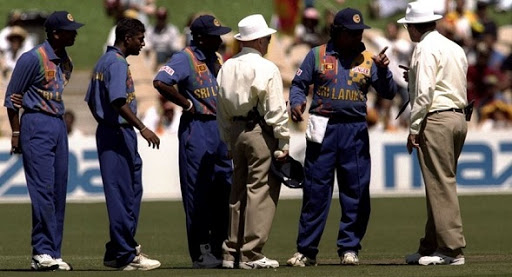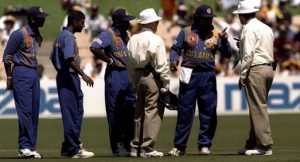 He was the born leader and as a captain, you want such a personality. During the ODI at Adelaide, the umpires had objected to Muttiah Muralitharan's action. Captain Arjuna always had his heart on his sleeves. With arrogance and aggressiveness, he almost threatened the umpires to take the team off the field. Finally, with the help of Team Management, they managed to calm him, and play resumed. He was the genuine leader and this incident proved that he could go to any stage to defend his team and teammates.
Arjuna Ranatunga was good with brutal hittings but not with running
The maiden Tests and ODI call came when he was 18 years old. Due to the extra weight that he had, he was never agile between the wickets. But some brutal hitting and delicate touches compensated for everything that he lacked.
 Also Read: Ishant Sharma: The player who gives baffled answer by his performance to its critics
Arjuna Ranatunga: The captain of 1996 world cup champion Sri Lanka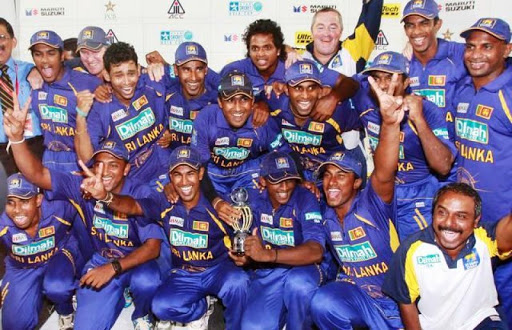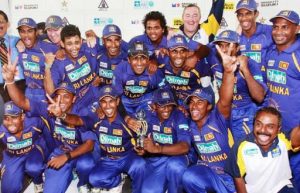 In 1988, the man took control of the team as a captain. He transformed the weak and submissive Sri Lankan team into a team full of belief in themselves. Everyone knows Sri Lanka's glory in the 1996 Final against the mighty Australians, Arjuna was the mastermind behind it. 
He couldn't replicate the performances of 1996 in the 1999 World Cup and eventually lost the captaincy.
Arjuna Ranatunga' last match for Sri Lanka
He played his last Test match between 6-10 August 2000. The match was against South Africa at Colombo. His unbeaten 28 runs aided the rising star Mahela Jayawardene to save the match.
His style of captaincy really eclipsed his batting abilities. He has 5105 runs in Tests and 7456 runs in ODIs at a similar average of 35.
Sri Lanka became the first team to chase 300+ in ODI under Ranatunga captaincy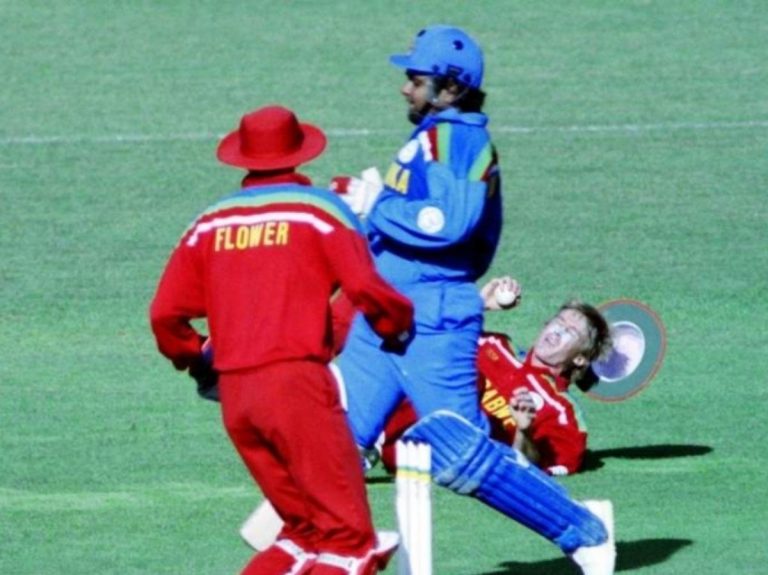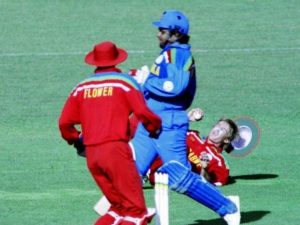 He is regarded as one of the most influential captains of Sri Lankan cricket history.
Sri Lanka is the first team in the history of cricket to chase a target of over 300 in ODIs. The incident happened in the 1992 World Cup against Zimbabwe, Arjuna was the captain.
Interesting fact about Arjuna Ranatunga
Arjuna had worked as an insurance broker in the early days of his international career.