The Indian Premier League (IPL) has not only acquainted us with numerous cricket stars but has also spotlighted class umpires as well. The IPL rendered certain officials with chances to gain experience and hone their judging. It has been opportune till such an extent that some have escalated to become world-class officials for the ICC. After players and coaches, we thought why not give umpires their due credit! There are two on-field umpires who take all the necessary decisions and keep a check whether all the rules are in place. However, such essential role is often underappreciated by the people. In contrast, we are here to help you recognize and know the names of at least 5 best umpires in IPL history. Run your eyes over and pen down the list of these umpires in your cricket dairy!
5 Greatest Umpires in IPL of all time – Ranked
5. Nitin Menon (India)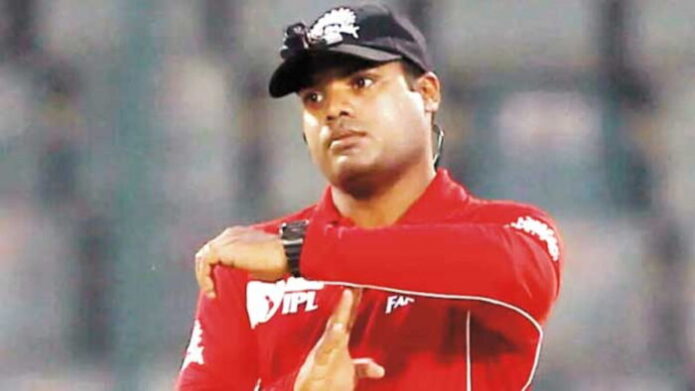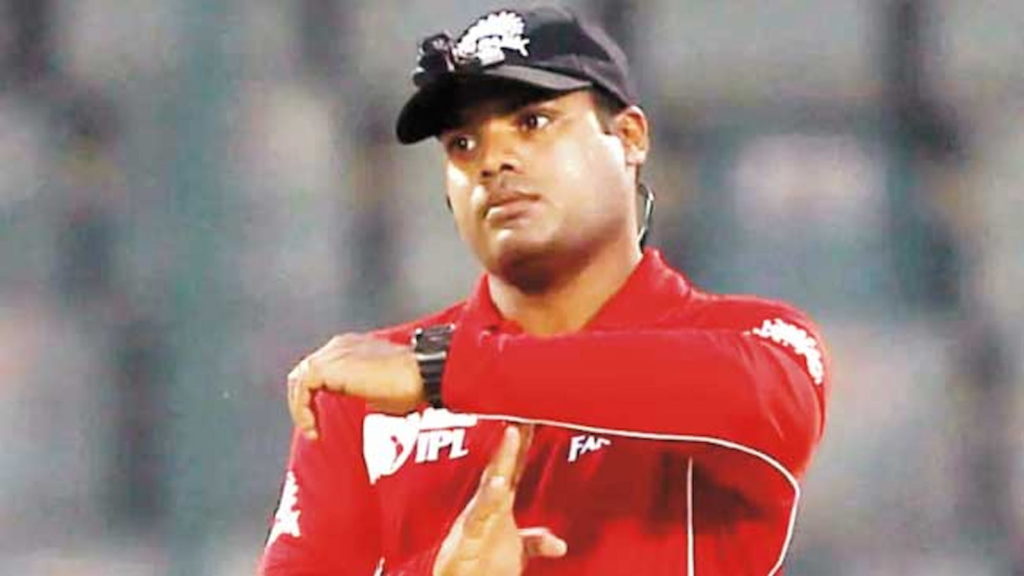 Along with being an umpire, Nitin Menon has been a cricketer before and represented Madhya Pradesh in List A cricket. He replaced Nigel Llong in June 2020 and was promoted to the Elite Panel of ICC Umpires. Menon even officiated matches during the ICC Women's T20 World Cup, 2020 in Australia. Having started umpiring from 2017, he in comparison to many others has lesser on-field experience. Despite that, he is a respected umpire and comes under the list of bests. Moreover, he was appreciated by the entire cricket fraternity for his marvellous umpiring during England's tour of India in 2021. Menon has officiated a total of 71 matches in the IPL up till now.
4. Chettithody Shamsuddin (India)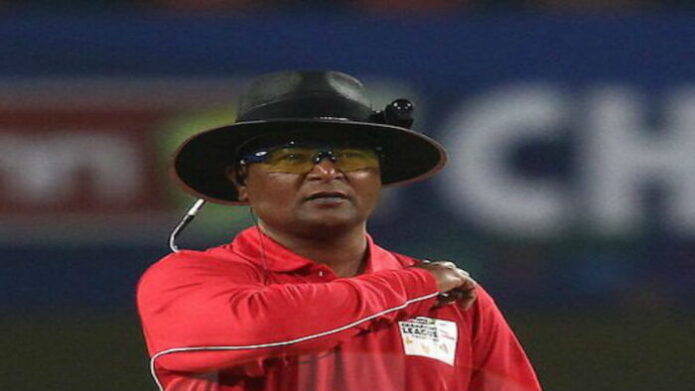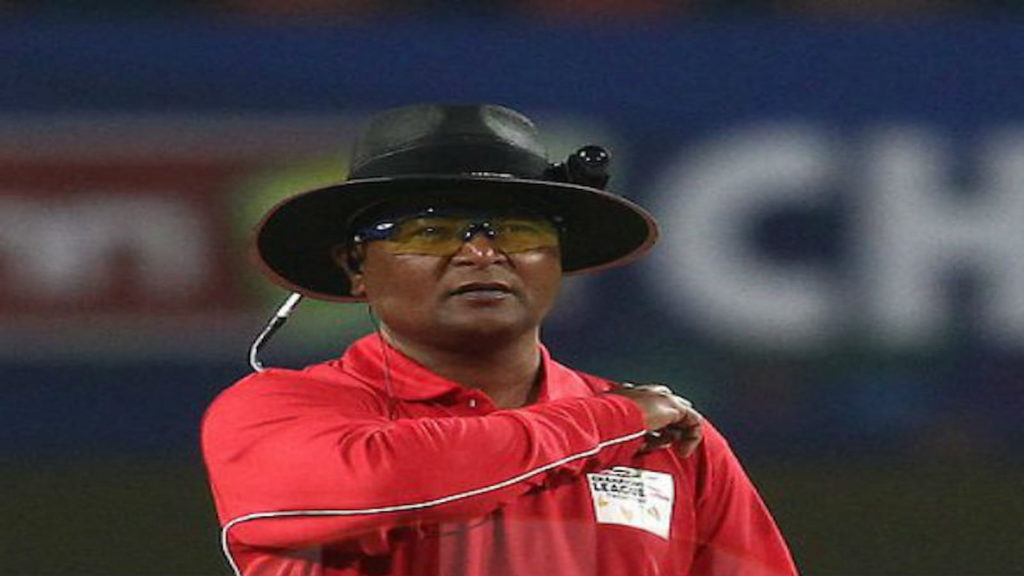 Chettithody Shamsuddin is one of the most esteemed and liked umpires in the world of cricket. He is a member of the Emirates International Panel of ICC Umpires in the on-field category. Shamsuddin officiates in ODIs and T20Is. In 2013, he was designated as the Indian representative to the International Panel of ICC Umpires in the third umpire category. Officiating since 2012 in the IPL, he has umpired 89 matches in all.
Also Read: Top Five Players Who Scored The Most Fifties In IPL History
3. Sundaram Ravi (India)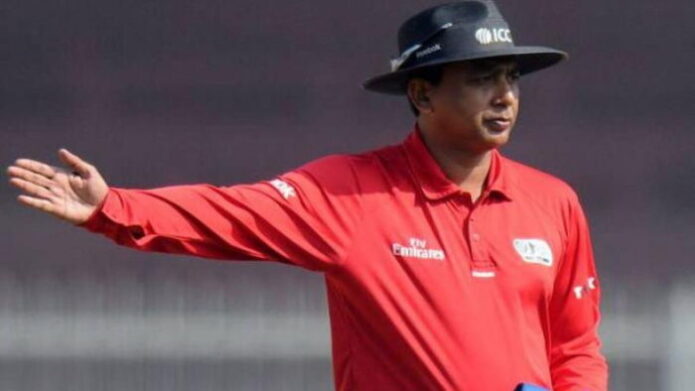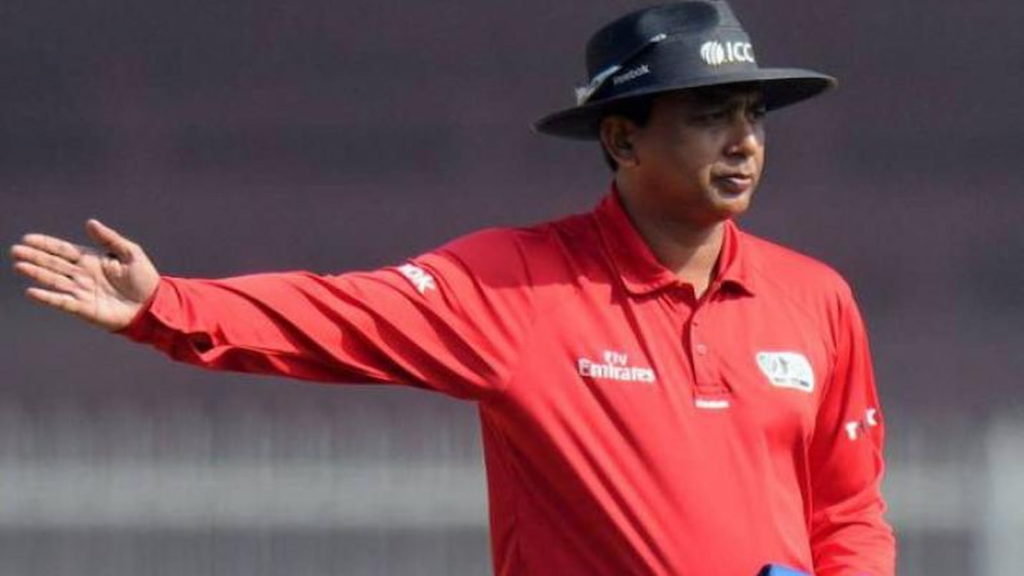 Sundaram Ravi's name is well established under the list of IPL success stories. He was the second Indian umpire after Srinivasaraghavan Venkataraghavan to become a part of the ICC Elite Panel of Umpires. Ravi served as a member there between 2015 and 2019. He has officiated in over 100 international matches across all formats. He was one of the umpires to officiate matches during the 2015 and 2019 Cricket World Cup. In addition to this, he has been associated with the IPL since 2009 and has officiated the most number of matches, i.e., 131.
2. Kumar Dharmasena (Sri Lanka)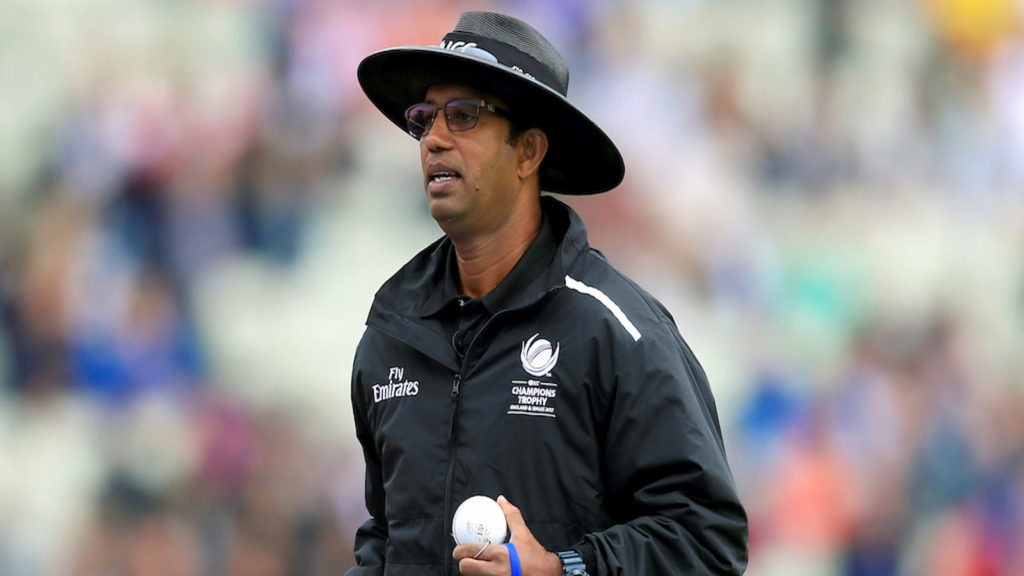 Kumar Dharmasena is a Sri Lankan cricket umpire and former international cricketer. He played Tests and ODIs for Sri Lanka. Interestingly, Dharmasena is the only individual to represent an ICC World Cup Final both as a player (1996) and an umpire (2015)! He was a part of the 1996 World Cup winning Sri Lankan squad. Umpiring his first international match in 2009, he is the youngest Sri Lankan to umpire an international match. In 2011, Dharmasena umpired the World Cup and was later appointed to the Elite Panel of ICC Umpires. He was titled the Umpire of the Year at the 2012 ICC Awards, for which he was awarded the David Shepherd Trophy. Furthermore, he again won the David Shepherd Trophy in January 2019 for the ICC Umpire of the Year at the 2018 ICC Awards. From 2009 to 2018, this decorated umpire has officiated 94 IPL matches.
Also Read: Top Five Best Umpires In Cricket History
1. Simon Taufel (Australia)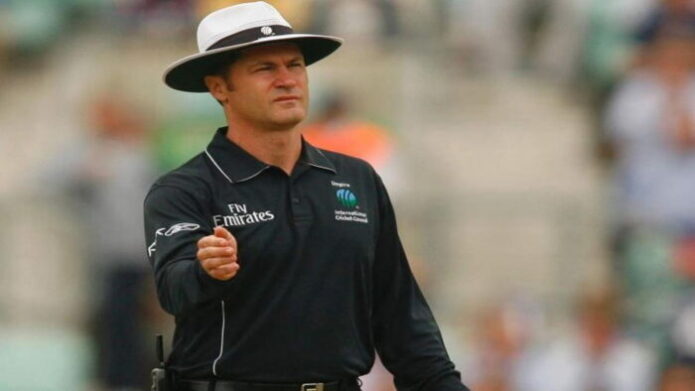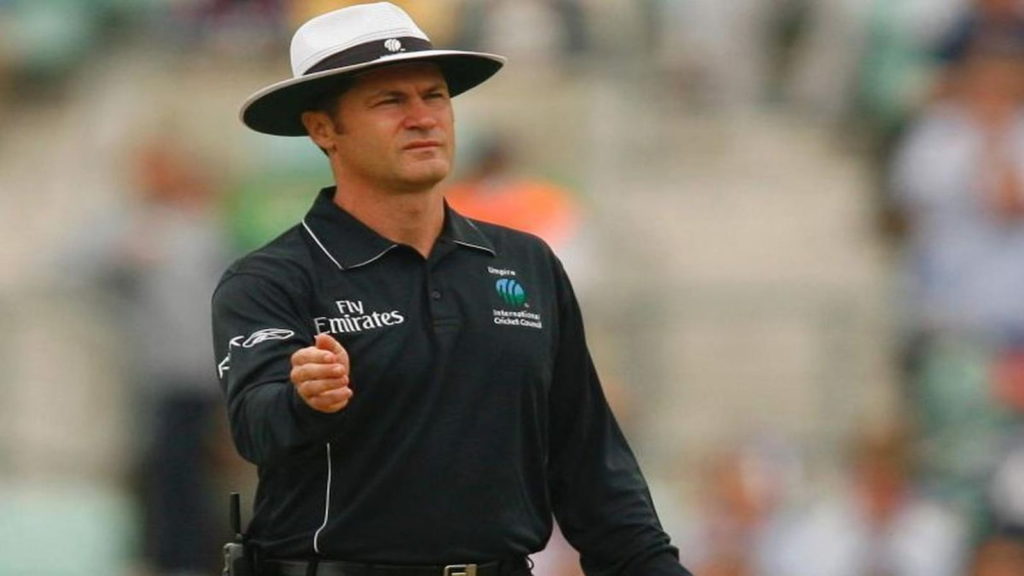 Topping the list of 5 best umpires in IPL history, we have Simon Taufel up next! He is a former Australian cricket umpire who was a member of the ICC Elite Umpire Panel. One of the greats, he won five consecutive ICC Umpire of the Year Awards between 2004 and 2008. Moreover, Taufel is the youngest person to receive the ICC's Bronze Bails Award for umpiring 100 ODIs. He officiated the IPL from 2009 to 2013, thereby umpiring 55 matches across the years. A world-famous umpire, therefore, he has a lot of achievements under his belt. In conclusion, along with Kumar Dharmasena, he too, shall remain one of the most admired umpires in the history of cricket.
5 Best Umpires in IPL History (Table Summary)
| | | | |
| --- | --- | --- | --- |
| S. No. | Umpire | Nationality | No. of Matches Officiated |
| 1. | Simon Taufel | Australia | 55 |
| 2. | Kumar Dharmasena | Sri Lanka | 94 |
| 3. | Sundaram Ravi | India | 131 |
| 4. | Chettithody Shamsuddin | India | 89 |
| 5. | Nitin Menon | India | 71 |
For more such interesting content, please keep visiting thesportslite.com