T20 Cricket is one of the most exciting formats played in cricket. It's short and limited therefore the format is filled with cracking entertainment. The ICC Men's T20 World cup was established and played for the fort time in 2007. Since then it has been a huge success. ICC is currently discussing holding the tournament every two years from 2026. The world cup is the greatest stage for any player and we have witnessed many such players performing on the big stage. In this article, we will discuss the Top 5 players to score Most Runs In T20 World Cup. 
Check out the Players To Score Most Runs In T20 World Cup
#5 AB de Villiers (717 runs)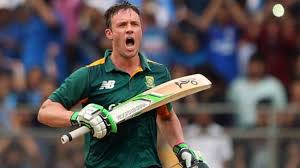 We all know AB de Villiers as one of the best batsmen in T20 cricket. He is well known for his excellent batting skills and specializes in playing unconventional shots that earned him the title of Mr. 360 from the fans. AB de Villiers has scored 717 runs in T20 WC so far in 30 matches with a strike rate of 143.40.
Also read: Glenn Maxwell And Switch Hits: An Old Love Story Of Maxi
#4 Virat Kohli (777 runs)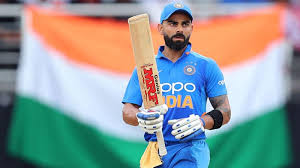 Virat Kohli is one of the best cricketers this generation has ever seen. He is very technically sound and an excellent batsman in any format of the game. Virat has scored 777 runs in T20 WC so far in just 16 matches with a strike rate of 133.04. He debuted in T20 WC in 2012. Virat will be leading team India in the upcoming T20 WC starting in just a few days.
#3 Tillakaratne Dilshan (897 runs)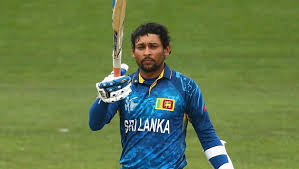 Tillakaratne Dilshan is a Lankan cricketing legend. Dilshan has previously won the competition in its 2014 edition. He is retired now but has managed to score 897 runs in 28 matches with a strike rate of 124.06. An informed Dilshan used to be nightmares for the bowlers in his days.
Also read: Ind Vs Pak: Top 5 Biggest Records Of Rohit Sharma Against Pakistan
#2 Chris Gayle (920 runs)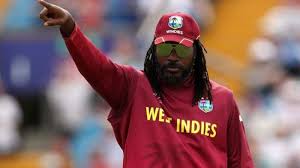 It's impossible to not have the name of Chris Gayle when we r talking about T20 cricket. The Universal Boss is very well known to the world as one of the most aggressive batsmen ever to play in the format. Gayle has won the competition twice in 2012 and 2016. He has got 920 runs to his name in 28 matches with a strike rate of 146.73.
#1 Mahela Jayawardene (1016 runs)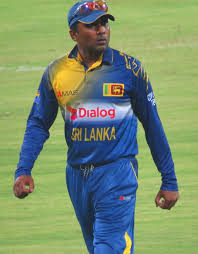 The retired Lankan legend Mahela Jayawardene is the highest run-scorer in T20 WC to date. He has scored 1016 runs in 31 matches with a strike rate of 134.74. Jayawardene used to be one of the best batters in the world in his generation. He was well known for his aggressive style of batting. Jayawardene has previously won the competition back in 2014.
Table View:
| Player | Mat | Inns | Runs | HS | Ave | SR | 100 | 50 | 4s | 6s |
| --- | --- | --- | --- | --- | --- | --- | --- | --- | --- | --- |
| DPMD Jayawardene (SL) | 31 | 31 | 1016 | 100 | 39.07 | 134.74 | 1 | 6 | 111 | 25 |
| CH Gayle (WI) | 29* | 27 | 920 | 117 | 40.00 | 146.26 | 2 | 7 | 75 | 60 |
| TM Dilshan (SL) | 35 | 34 | 897 | 96* | 30.93 | 124.06 | 0 | 6 | 101 | 20 |
| V Kohli (INDIA) | 16 | 16 | 777 | 89* | 86.33 | 133.04 | 0 | 9 | 73 | 19 |
| AB de Villiers (SA) | 30 | 29 | 717 | 79* | 29.87 | 143.40 | 0 | 5 | 51 | 30 |