DeAndre Hopkins has just one desire, a stable management for this season & beyond. Although Hopkins was in news earlier this month with rumors of his trade, which he had already cleared as he had no intentions of leaving his team.
Who doesn't want stability?
DeAndre Hopkins is hoping to work with a stable management in coming years as he wants to win a NFL Championship. The 30-years-old receiver isn't going to get any younger & still hasn't won any Super Bowl ring. Hopkins needs to enter the must-win mode with a team that could help him in his cause. Although Hopkins has not joined his team's OTA as he wants to work with someone who knows how to work with his body.
Just few weeks ago Hopkins rubbished the rumors of his trade by saying he never wanted to leave. The receiver's words were, "I see everyone wants me to stay. Who said I wanna go? Who said I wanted to leave? I'm out here working baby."
Read More: LB Drue Tranquill signs with the Chiefs; says he knows 'there's no promises' on starting role
A great team to put up with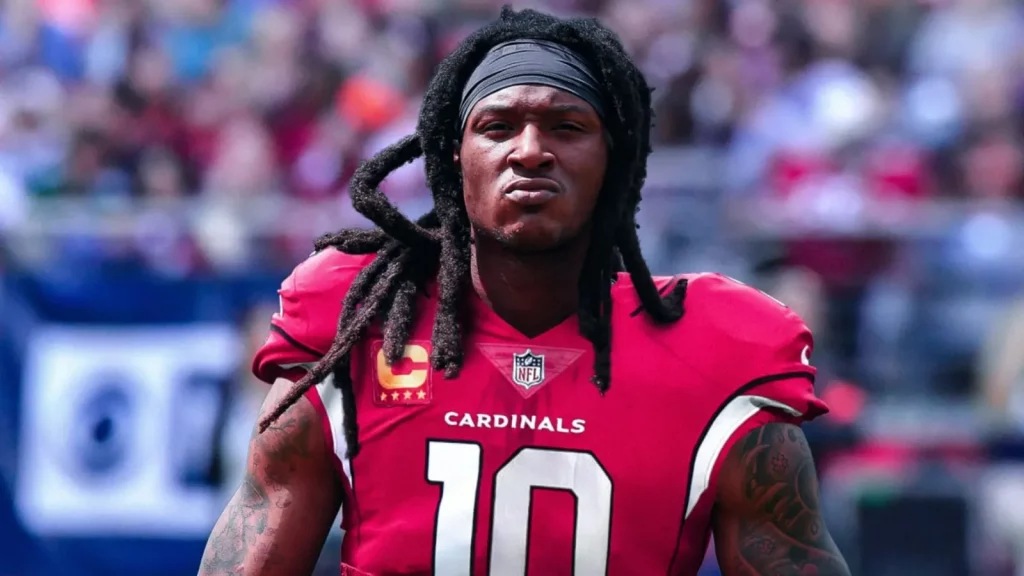 DeAndre Hopkins was on a podcast, "I am Athlete", where he talked about his plans, his desires for the upcoming seasons.He claimed in the podcast that he wants to play with a quarterback who loves the game. A great defense, as he thinks defenses win you Championships.
The former Clemson University collegiate admitted that he would love to play with star quarterbacks like Josh Allen, Jalen Hurts, Patrick Mahomes, Lamar Jackson. However, this came out from the receiver as teams like the Chiefs & the Bills were being speculated as the potential destination for Hopkins.
Read More: 49ers LB Fred Warner looking forward to 2023 season ; says defense wins Championships'