In the ever-evolving landscape of NFL offseason moves, one particular headline has emerged, indicating that the New York Jets are not actively pursuing star wide receiver DeAndre Hopkins. Jets' head coach Robert Saleh made the statement during a recent press conference, shedding light on the team's current stance regarding one of the league's premier pass-catchers. This news has sparked discussions and raised questions about the Jets' wide receiver strategy for the upcoming season. Let's dive into the details and explore what this means for both the Jets and DeAndre Hopkins.
The Jets' Coaching Perspective
During the press conference, Coach Robert Saleh emphasized that while DeAndre Hopkins is undeniably a talented player, the team's focus is on building their offense as a cohesive unit rather than pursuing individual star power. Saleh highlighted the importance of chemistry and teamwork, suggesting that the Jets are seeking a collective effort to enhance their offensive capabilities.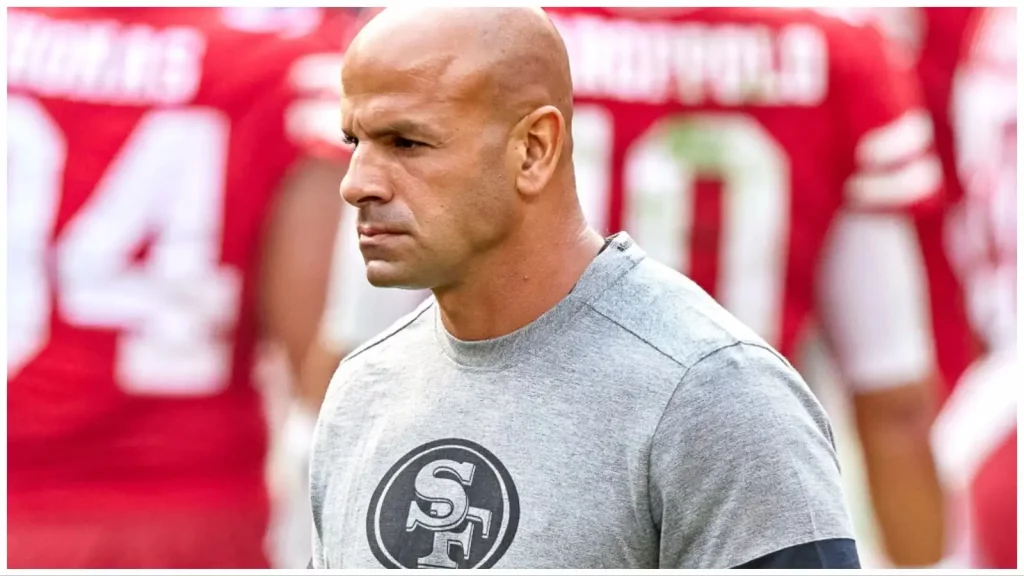 Wide Receiver Situation for the New York Jets
The decision not to pursue DeAndre Hopkins raises speculation about the Jets' current wide receiver corps. With Hopkins being one of the most prolific receivers in the league, the Jets' approach signals their confidence in their existing roster and the potential for growth within their young receiving group. This move suggests that the team is looking to develop their wide receiver talent from within or explore other avenues to bolster their offense.
Impact on DeAndre Hopkins
As news of the Jets' stance broke, it undoubtedly caught the attention of DeAndre Hopkins and the wider NFL community. Hopkins, known for his exceptional playmaking abilities and consistency, remains a highly sought-after player in the league. While the Jets may have decided not to actively pursue him, it does not diminish Hopkins' value or his impact on any team fortunate enough to acquire him.
Potential Suitors for DeAndre Hopkins
With the Jets stepping back from the pursuit, the focus now shifts to other teams that might express interest in acquiring DeAndre Hopkins. The market for a player of his caliber is expected to be competitive, with several teams vying for his services. Speculation is already rampant, and fans and analysts are keeping a close eye on potential landing spots for the talented wide receiver.
New York Jets Opt Out of Pursuing DeAndre Hopkins: Impact on Team and Player's Future
The announcement by Robert Saleh regarding the New York Jets' decision not to pursue DeAndre Hopkins has created ripples within the NFL community. While the Jets' strategy emphasizes the importance of team cohesion, it also raises questions about their wide receiver situation and the potential impact on DeAndre Hopkins' future. As the offseason progresses and teams continue to shape their rosters, the story of DeAndre Hopkins' potential destination will undoubtedly be one to watch closely.
Also Read: NFL 2023 Offseason Workouts: Latest Buzz and Rumors from the 2023 Season