Love permeates the realms of sports and entertainment as NFL quarterback Josh Allen and actress-singer Hailee Steinfeld fuel speculation of a potential romance. Speculation arose when the duo was seen together at a recent event, intriguing fans and media worldwide. This article explores the details and speculations surrounding the budding romance between Josh Allen and Hailee Steinfeld.
A Surprise Encounter: The Event that Started it All
It all started when Josh Allen, the talented quarterback for the Buffalo Bills, and Hailee Steinfeld, the accomplished actress known for her roles in films like "Pitch Perfect" and "True Grit," were seen attending a high-profile charity gala together. Their appearance at the event raised questions and fueled speculation about a possible connection between the two.
Social Media Buzz: Fans React to the Rumors
As rumors of a supposed romance circulated, fans flooded social media with enthusiasm and intrigue. Twitter buzzed with tweets speculating about their relationship, as fans showed support and admiration for the rumored couple. The hashtag #JoshAndHailee trended as users shared their thoughts and reactions, fueling the fire of the ongoing rumors.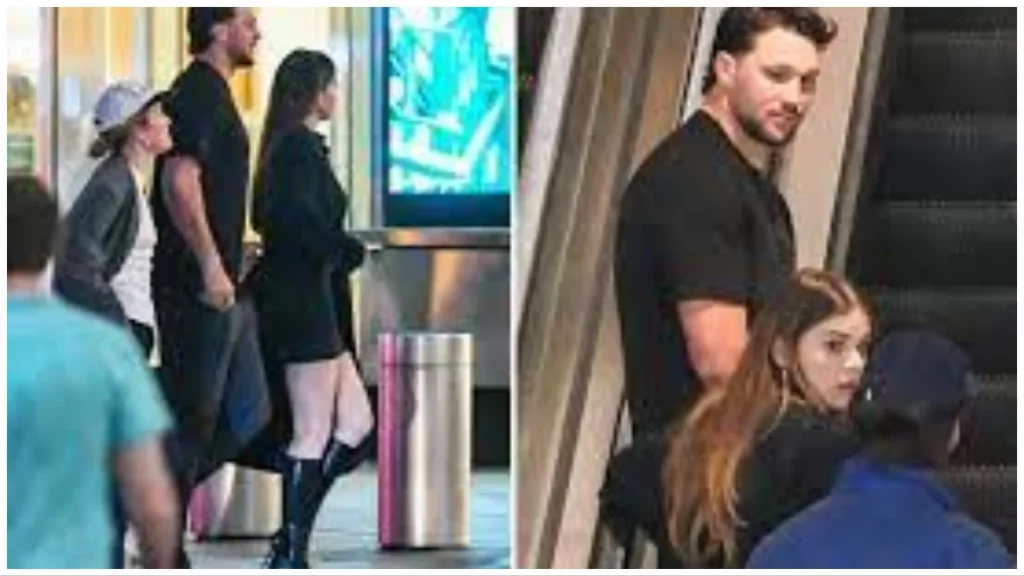 Keeping Mum: Neither Confirming Nor Denying
Amidst the growing speculation, they have stayed silent, keeping the romance rumors unanswered. Their silence intensifies the curiosity, leaving fans and media craving confirmation or any updates from the alleged couple.
Support from Friends and Colleagues
Although the couple maintains privacy, friends and colleagues have expressed support and shared thoughts on their alleged relationship. NFL players and celebrities have voiced their excitement and well-wishes for Josh Allen and Hailee Steinfeld, amplifying the couple's buzz.
Josh Allen and Hailee Steinfeld: The Power Couple Combining Talent and Success
With exceptional skills on the football field, Josh Allen has emerged as one of the NFL's most promising quarterbacks. His athleticism, leadership, and dedication have propelled him to great success and earned him a strong fan base. On the other hand, Hailee Steinfeld has made a name for herself in both the acting and music industries. Her talent, versatility, and captivating performances have garnered critical acclaim and a devoted following. If the rumors prove correct, a captivating power couple would engage fans from both realms.
Time Will Tell: What Lies Ahead for Josh Allen and Hailee Steinfeld?
The true nature of their relationship remains a mystery, leaving fans and media eagerly awaiting confirmation. The world eagerly awaits confirmation or updates on their relationship, be it friendship, collaboration, or romance. For now, the speculation and excitement will undoubtedly persist, keeping fans engaged and eager for updates.
If the rumors prove correct, they would become a captivating power couple, engaging fans from both realms. Amidst the uncertainty of their relationship status, their alleged romance has added an intriguing twist to their already dynamic lives.
Also Read: Buccaneers WR Chris Godwin feeling as explosive as ever post his ACL injury