Chris Godwin is feeling his explosiveness is coming back after more than a year since his knee injury. The Bucs wide receiver is working hard this offseason to regain his peak strength.
Feeling stronger
Chris Godwin had a decent last season despite coming from knee injury recently. The wide receiver injured his knee in a game against the New Orleans Saints on 19th December, 2021. Chris had torn his medial & anterior cruciate ligament for which he underwent surgery in early January of 2022. Remarkably, Chris was available for the starting lineup for the season opener of NFL 2022 season. On top of that, the former Penn state collegiate almost broke the Bucs' single-season record with 104 receptions despite missing several games through his injury.
After going through reconstructive knee surgery, Chris Godwin admitted that it took so long for him to feel the same like he did before the injury. While talking to Adam Silvan of PewterReport.com, Chris said, "I feel like a lot of my explosion is coming back. I feel very comfortable with the things that I'm working on. It feels really good to be able to have the opportunity to work on my skill development this offseason, as opposed to just working to rehab an injury."
While talking about the last season, he added, "I took some much-needed rest right after the season. But I'm feeling really good. I feel really good with where I'm at. It's a fresh year [with] fresh opportunities for myself and all the guys around."
Read More: Memorial Day observed by the NFL community
Chris Godwin: numbers before & after the injury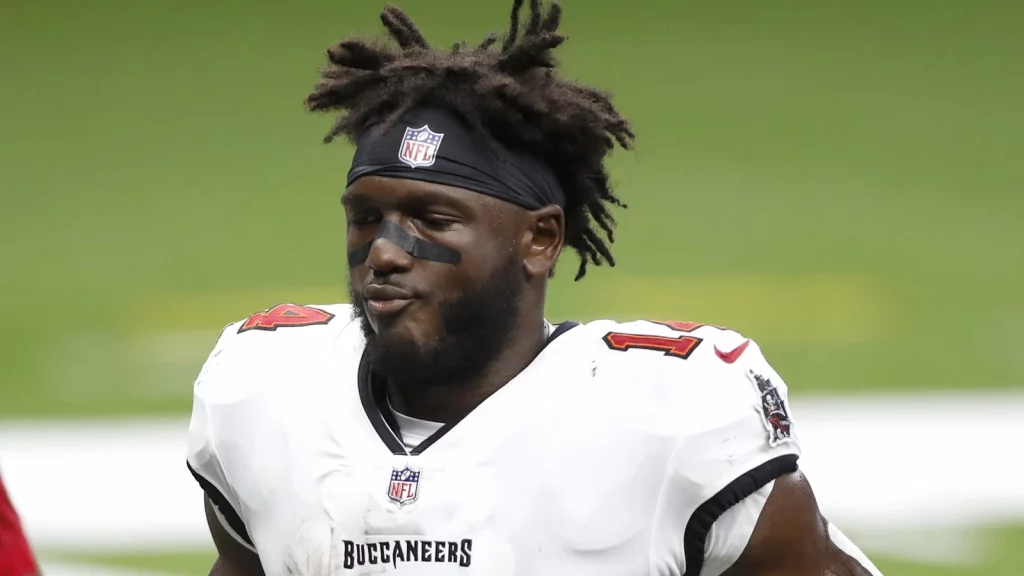 The NFL 2022 season was Chris Godwin's recent season after the injury, it wasn't his best career season for sure. The wide receiver amassed 104 receptions for 1023 yards along with three touchdowns. Statistically, the average of 9.8 yards per catch was his career worst stat.
However, NFL 2019 season was the 6-foot-1 wide receiver's career best season in which he recorded average of 15.5 yards per catch. Furthermore, he racked up nine touchdowns ensuring his only Pro Bowl invitation till date.
Read More: Cardinals part ways with WR DeAndre Hopkins; announced his release last friday