Cedrick Wilson has been in news recently for his trade rumors or a potential release from the Dolphins despite attending the OTAs. The Dolphins wide receiver remains hopeful to stay at Miami.
One can only hope
Cedrick Wilson is focusing on the organized team activities whilst the rumors of his trade are in the market. Miami Dolphins GM Chris Grier had admitted to receiving some trade calls for Wilson days before the NFL 2023 Draft. However, Wilson is still on the team roster as he has $5 million guaranteed on his 2023 base salary of $7 million. This guaranteed salary is the reason for wide receiver's presence on the roster. In March 2022, Wilson signed three-years contract worth $22.05 million but days later the Dolphins completed the trade of Tyreek Hill.
The inclusion of Hill & Jaylen Waddle resulted in Wilson becoming the number 3rd receiver choice. The 27-years-old wide receiver hasn't given up yet as he is still fighting for his role participating in the OTAs where he said, "I work out every offseason to perform when the games come. I want to be here. I'm here right now. That's what it's granted to be, so I'm going to give it my best." While talking about his trade rumors, Wilson admitted to be least concern about it saying, "I'm not sure what they talk about, the agent and the [front office], But for me, I just told them, like, 'Let me know whatever goes on after the fact. I'm at work, so don't bother with it every day.'"
Read More: Lions OC Ben Johnson hoping his offense would go steps further this season
The Cedrick Wilson reign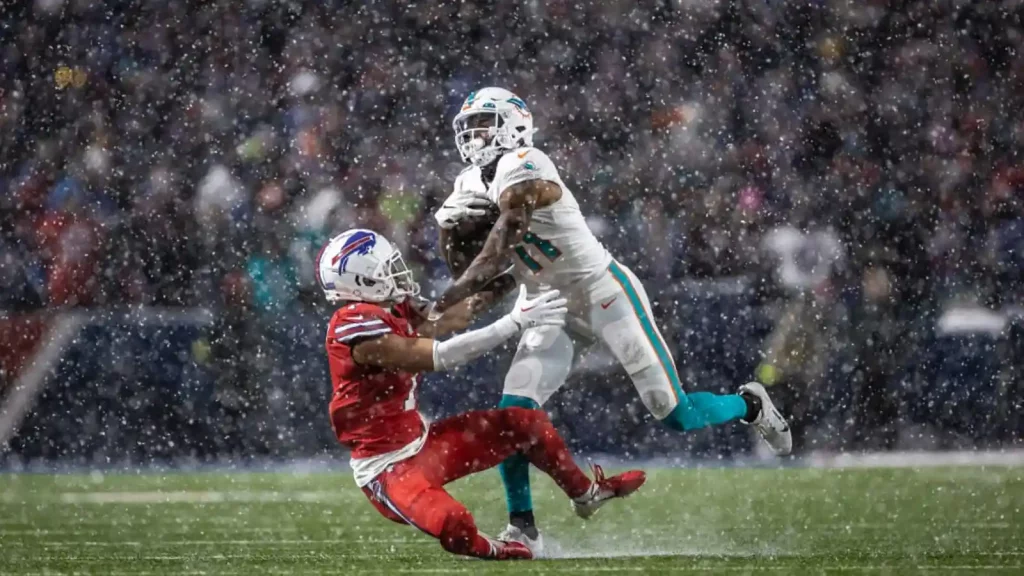 The 6-foot-2 wide receiver played 16 games in which he could get hold of 12 targets out of the possible 18 for 136 yards. He was way behind the numbers he had against his name in the previous season for the Dallas with 602 receiving yards. Wilson averaged 15.4 offensive snaps per contest.
Read More: Tom Brady excited about the home return; acknowledges the great gesture