There have been numerous such examples when players have switched alliances. Players moving to rival clubs more often than not causes huge unrest among football fans. However, sometimes these incidents can cause dangerous repercussions.
In football there exist long-lasting rivalries, some of which have been there for multiple decades and even a century. Examples of such include the El Clasico, The Milan Derby, Manchester Derby, Merseyside Derby, Der Klassiker, and many more.  Journeymen are the opposite of one-club players. Journeymen are those who have had the opportunity to travel to various leagues and play for numerous clubs. These players tend to leave their mark wherever they go. While the career trajectory of such players has never been stable and often goes downhill, thus resulting in so many transfers. Nevertheless, not all Journeymen in Football History are left with little success. These players have proven their mettle in various leagues and multiple clubs.
Click here to know about Top 5 Journeymen in Football History.
Andrea Pirlo (Inter Milan-AC Milan-Juventus)
The Italian legend is known as one of the finest deep-lying playmakers in the game. Pirlo initially began his career at Brescia but was later poached by Inter Milan where he played for three seasons During this time, he was struggling to establish himself as an attacking midfielder. He then moved to the other side of Milan, where he had earlier played as a loanee.
Playing for Rossoneri, Pirlo found his feet when he transformed himself into a deep-lying playmaker. At AC Milan he spent a decade winning the Serie A title and Champions League, twice each.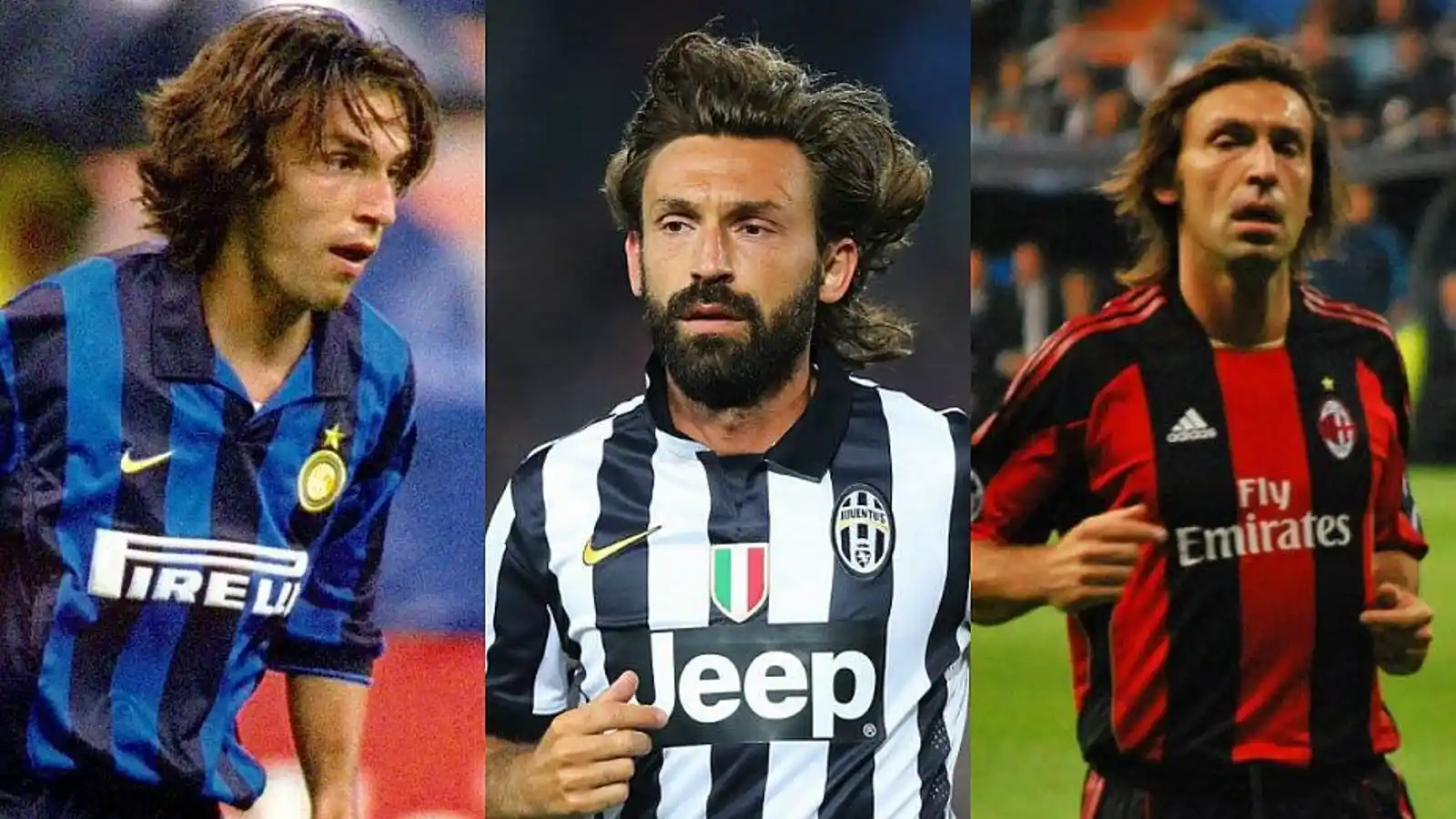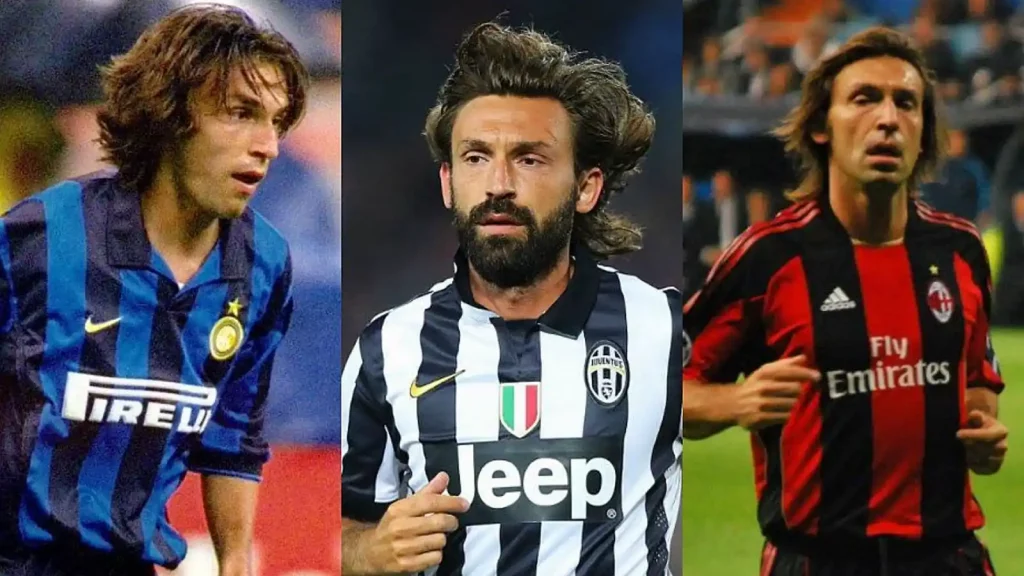 In 2011, AC Milan left the fans shocked as they let the 31-year-old leave for free. To intensify the heat, Pirlo was signed by arch-rivals Juventus where he was set to create another chapter of his historic career.
It was a rather successful deal for The Old Lady which the Legendary goalkeeper and teammate at the time Buffon referred to as "The Signing of the Century." Pirlo inspired Juventus to four consecutive Serie A titles and was awarded with the Serie A Player of the Season thrice.
Read more: Iran: Turmoil, Turbulence, and a Possible World Cup Exit
Ashley Cole (Arsenal to Chelsea)
Ashley Cole's transfer to Chelsea in 2007 was the hottest and the most controversial transfer at the time. Cole was a product of Arsenal's youth academy and solidified his starting role immediately after becoming a pro.
The left-back signed for city rivals Arsenal in 2006 in an exchange deal that saw William Gallas switching from Stamford Bridge to the Emirates. Arsenal fans accused him of betrayal due to a financial benefit as his salary at Chelsea was double what he earned at Chelsea. This is how the nickname 'Cashley' originated.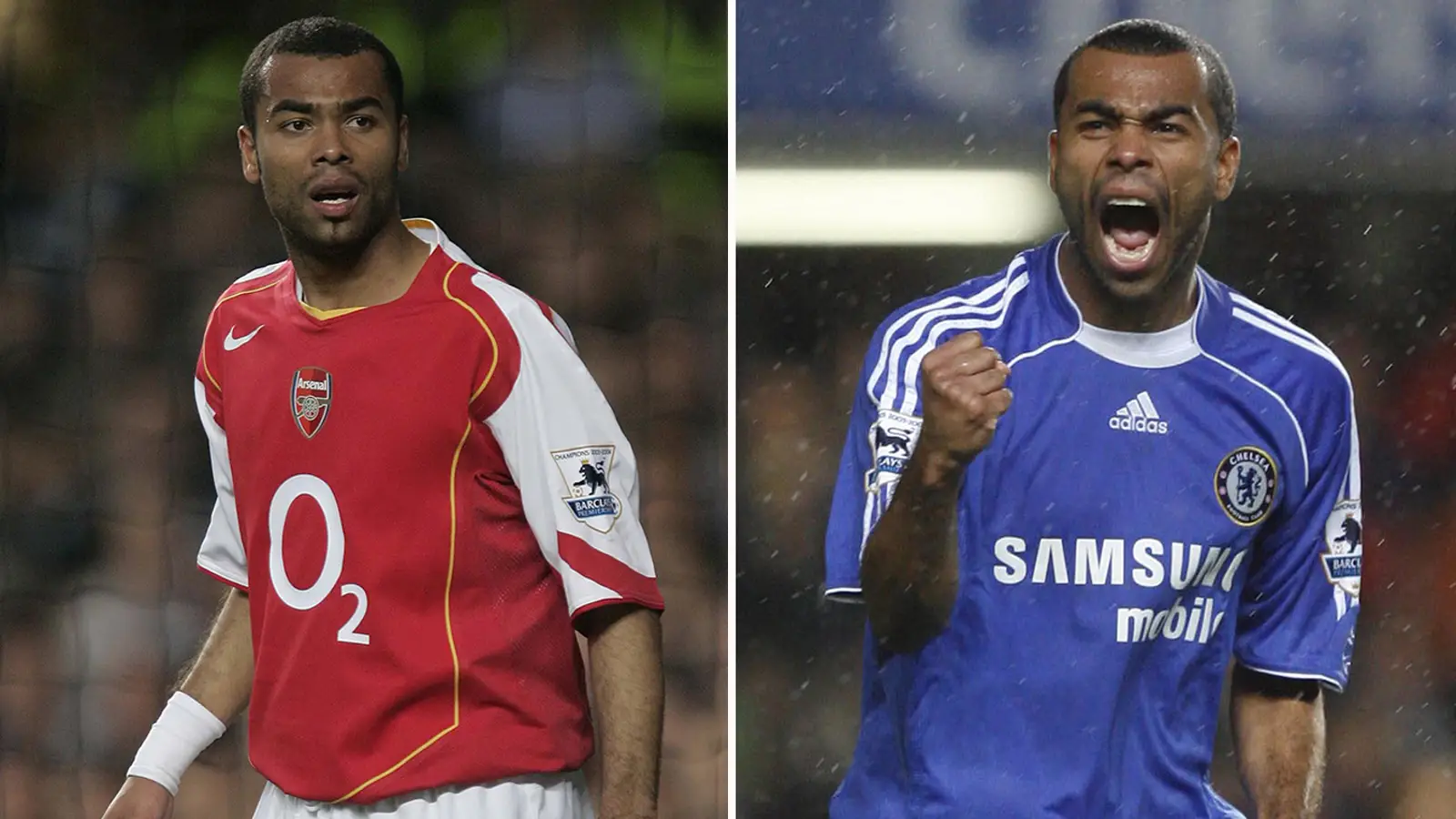 Since then, he went on to establish himself as one of the world's best left-backs and won the Champions League, the Premier League, and four FA Cups. At the end of the day, Arsenal fans would accuse the board of not doing enough to keep Ashley at the club, especially because he was a homegrown talent.
Mo Johnston (Celtic and Rangers)
Johnston spent three years at Celtic while scoring 52 goals establishing himself as a fan favorite. Later he moved to the French side Nantes for a season.
Next year, Mo in a press conference announced that he was returning to Celtic. However, in the final hours of the transfer window, he pulled out of the deal and instead joined arch-rivals Rangers. He betrayal shook every Celtic fan from the core, while the Rangers fans were furious due to the fact that Johnston was a Roman Catholic.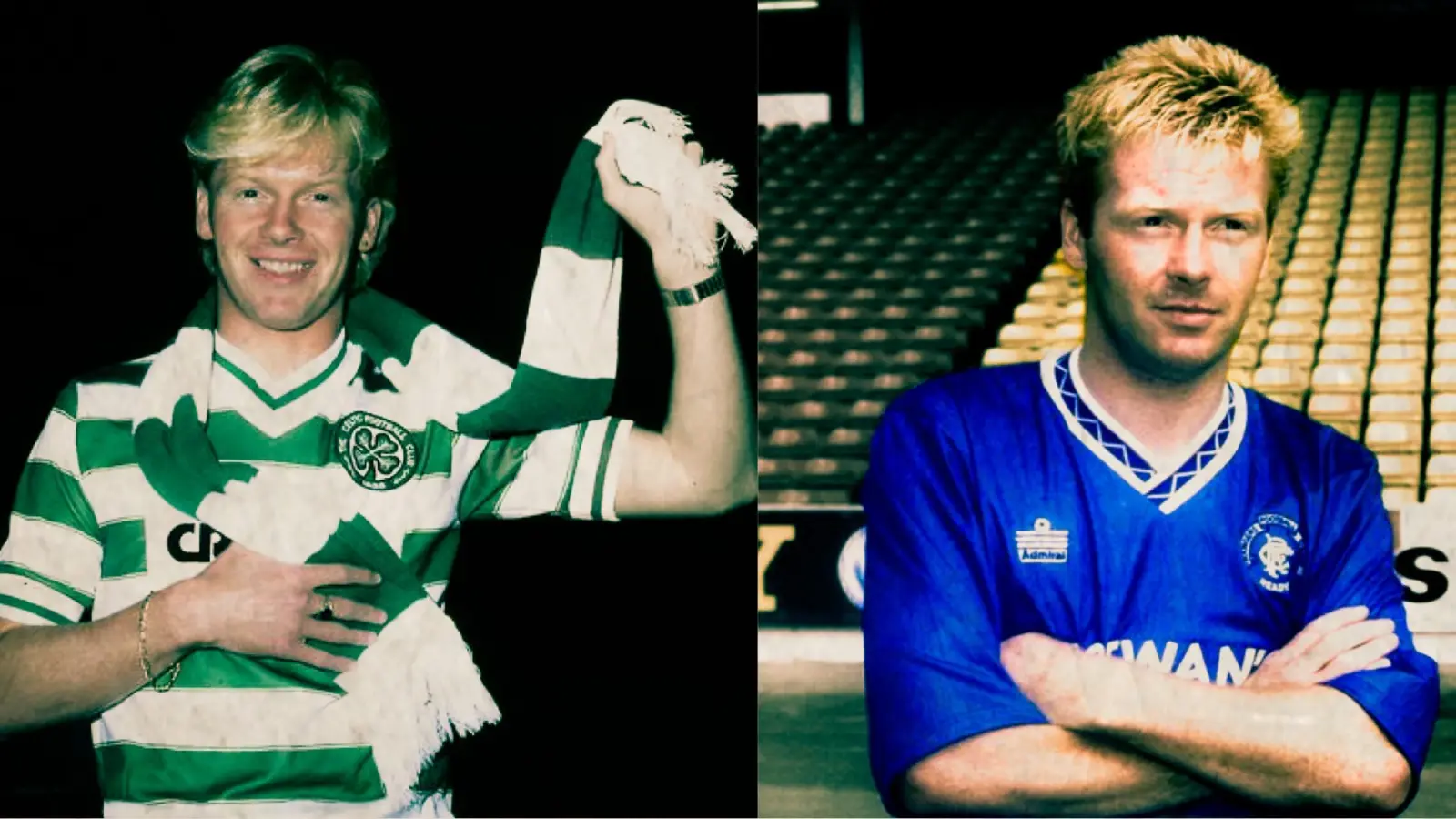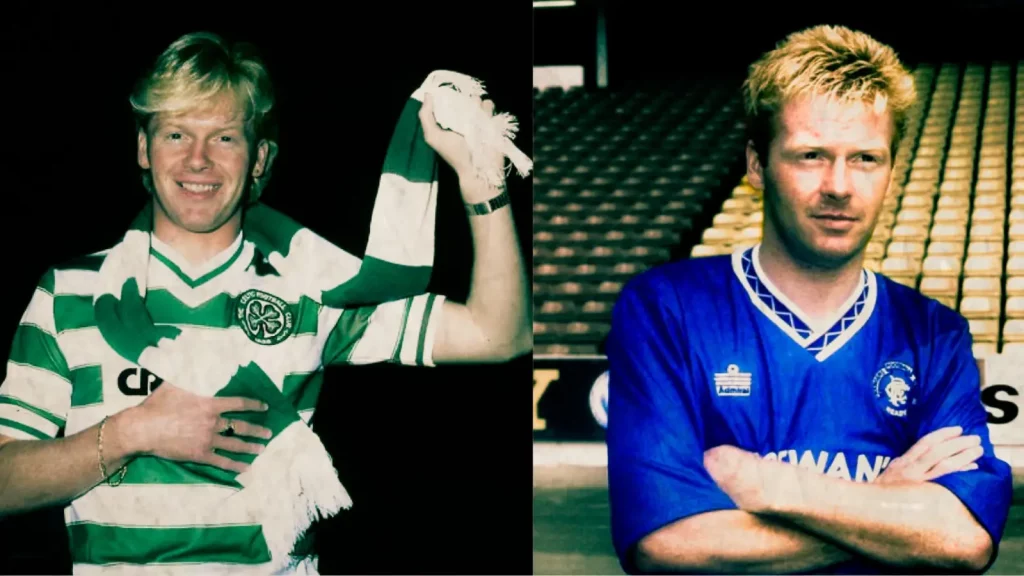 Rangers, a Protestant club, were known to keep away from signing Catholic players due to an unwritten rule made before World War II. Even before the signing was officially announced a group of Loyalists gathered outside the new publication office while they also received numerous angry calls.
The Rangers kitman even refused to lay out Johnston's kit as a protest while the club's supporters protested by burning their tickets, scarves, and jerseys outside Ibrox.
Apparently, Johnston had to secretly live in London due to fear of being attacked by either set of fans. 
Also read: List of fastest Hat Tricks in UEFA Champions League
Roberto Baggio (Fiorentina to Juventus)
These days any player related to any controversy receives a lot of hate on social media. However, back in the day, Baggio's move to The Old Lady stirred unrest on the streets of Florence.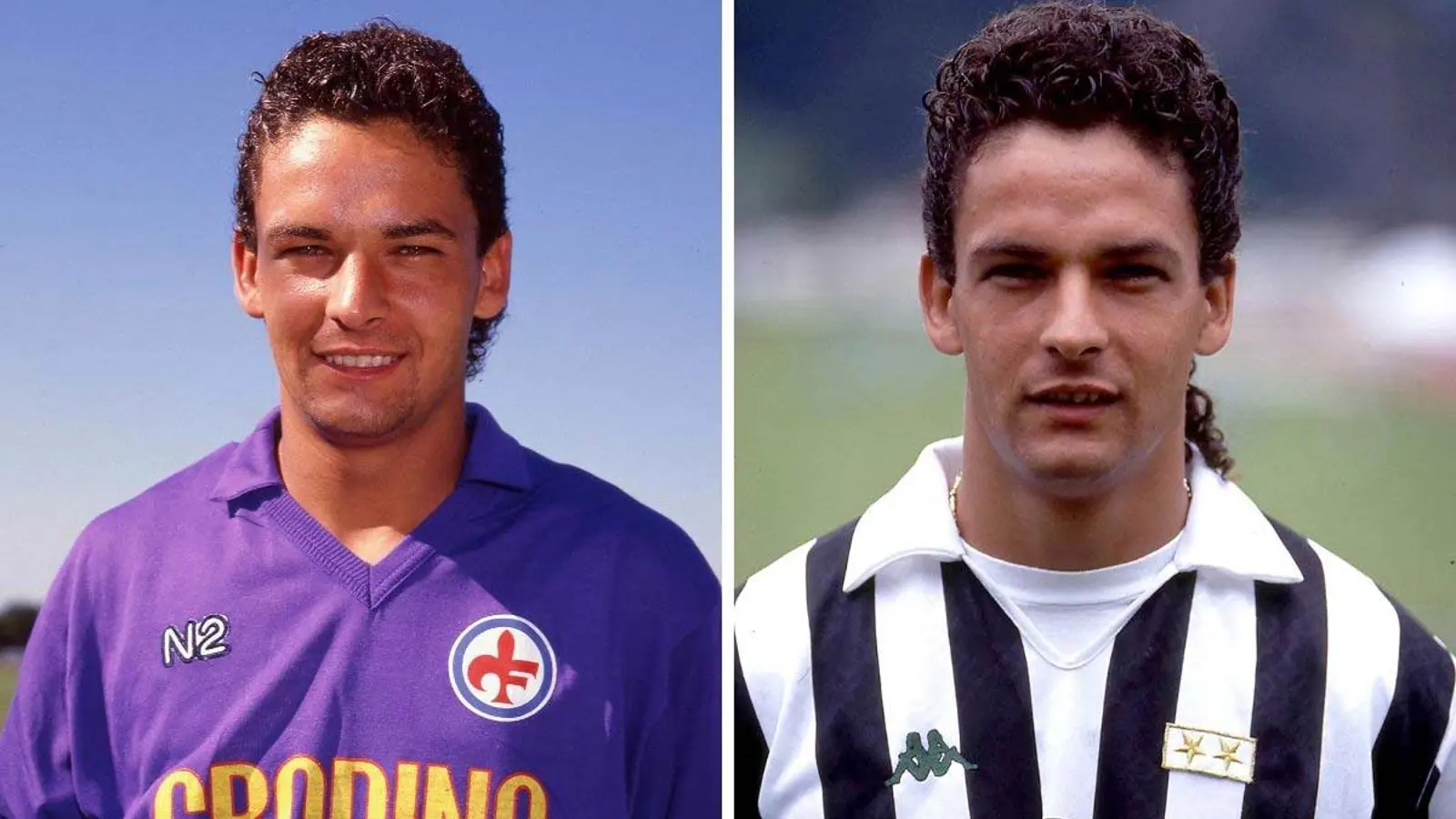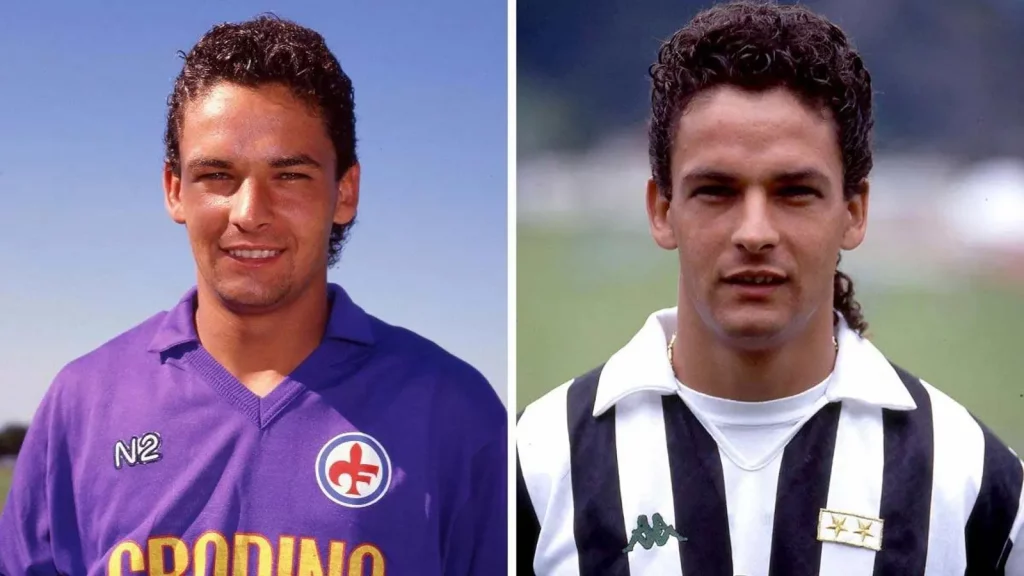 In 1990, Baggio led Fiorentina to the UEFA Cup final which they lost to Juventus. The very next season, signed him for a world-record fee of €11m. Fiorentina fans were heartbroken and angered, followed by a civil riot and unrest on the streets leading to multiple injuries.
Club president Flavio Pontello reportedly locked himself inside Stadio Artemio Franchi to stay away from the mob. In the meanwhile, Baggio refused to step up for a penalty when facing his former club. Later he was even seen collecting a Fiorentina scarf from the crowd.
Luis Figo (FC Barcelona to Real Madrid)
This is arguably the biggest controversy when it comes to a player switching alliances with a rival team. Back in July 2002, Figo was a fan favorite having spent five years at Camp Nou. However, Real Madrid's president, Florentino Perez was insistent on creating a super team known as Galacticos. He wanted to bring the best players from around the world to Real Madrid and Figo was his next target.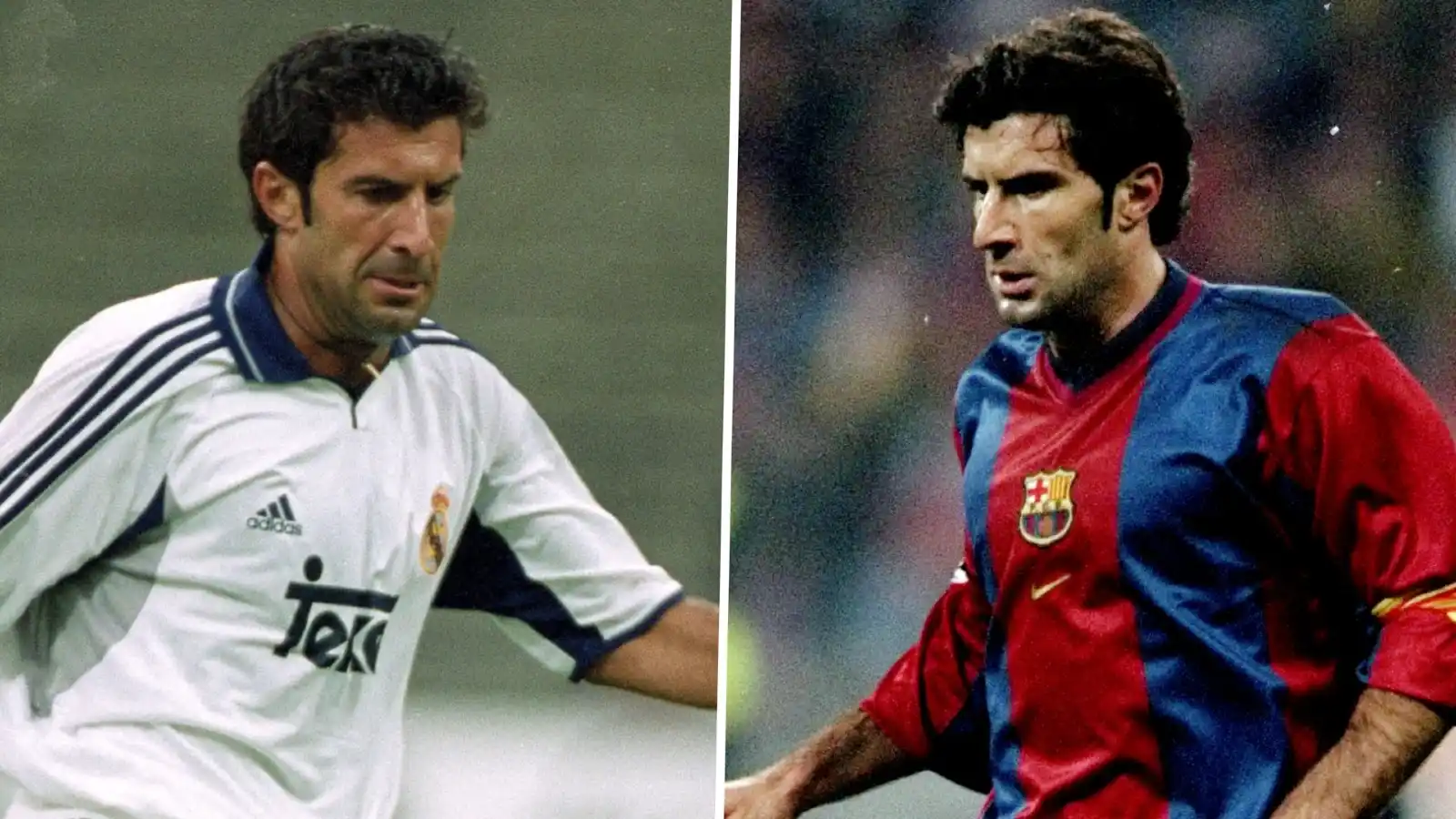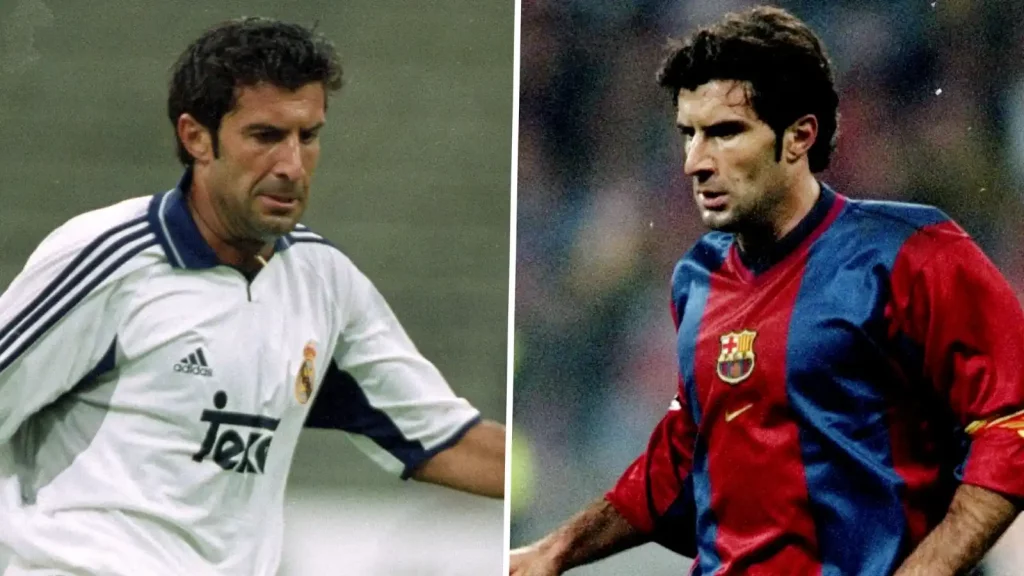 His contract had a €62m buy-out clause which, if triggered would make Figo a world record signing. Such amount wasn't a matter of hesitance for Perez as Figo was a proven success in La Liga and would fit in perfectly at Bernabeu.
During the elections, Perez promised to sign Figo if he became the President of the club. Now even though there was a release clause in the midfielder's contract the final call would be that of Figo. To date, it's not sure whether it was Figo himself or his agent who signed the final contract.
The Culers felt betrayed and this transfer just added fuel to the fire of this intense rivalry. On Figo's first visit back to the Nou Camp in 2000, he was targeted by banners and missiles from the stands. However, it was in 2002 when things got heated up as projectiles were aimed at the Portuguese. While Figo was getting ready to take a corner, he was welcomed by chants calling him 'Judas' and some fans even threw a pig's head.
This was the biggest incident of fans turning on a player who chose their rivals.
For more news and information on the FIFA World Cup 2022, Keep reading The SportsLite
Do follow us on: Google News | Facebook | Instagram | Twitter | Youtube | LinkedIn
Have a good day ahead 🙂