The 2022 season saw many new and exciting wingers emerge onto the scenes. However, only a few of them have been impressive on the pitch. Unlike Left Wingers, there just aren't many Light Wingers who made a major impact this year. Taking this into consideration, let us take a look at the Best Right Wingers in the world in 2022:
Click here to know about 5 Best Left Wingers in the World 2022.
Ousmane Dembele
Age: 23 years old
Nationality: French
Club: FC Barcelona
Ever since joining FC Barcelona in 2017, he has had numerous disciplinary issues which were followed by numerous injuries. Things on the pitch were not impressive either, considering the massive transfer fee he was brought in for. The winger has 36 goals and 41 assists to his name in 166 appearances.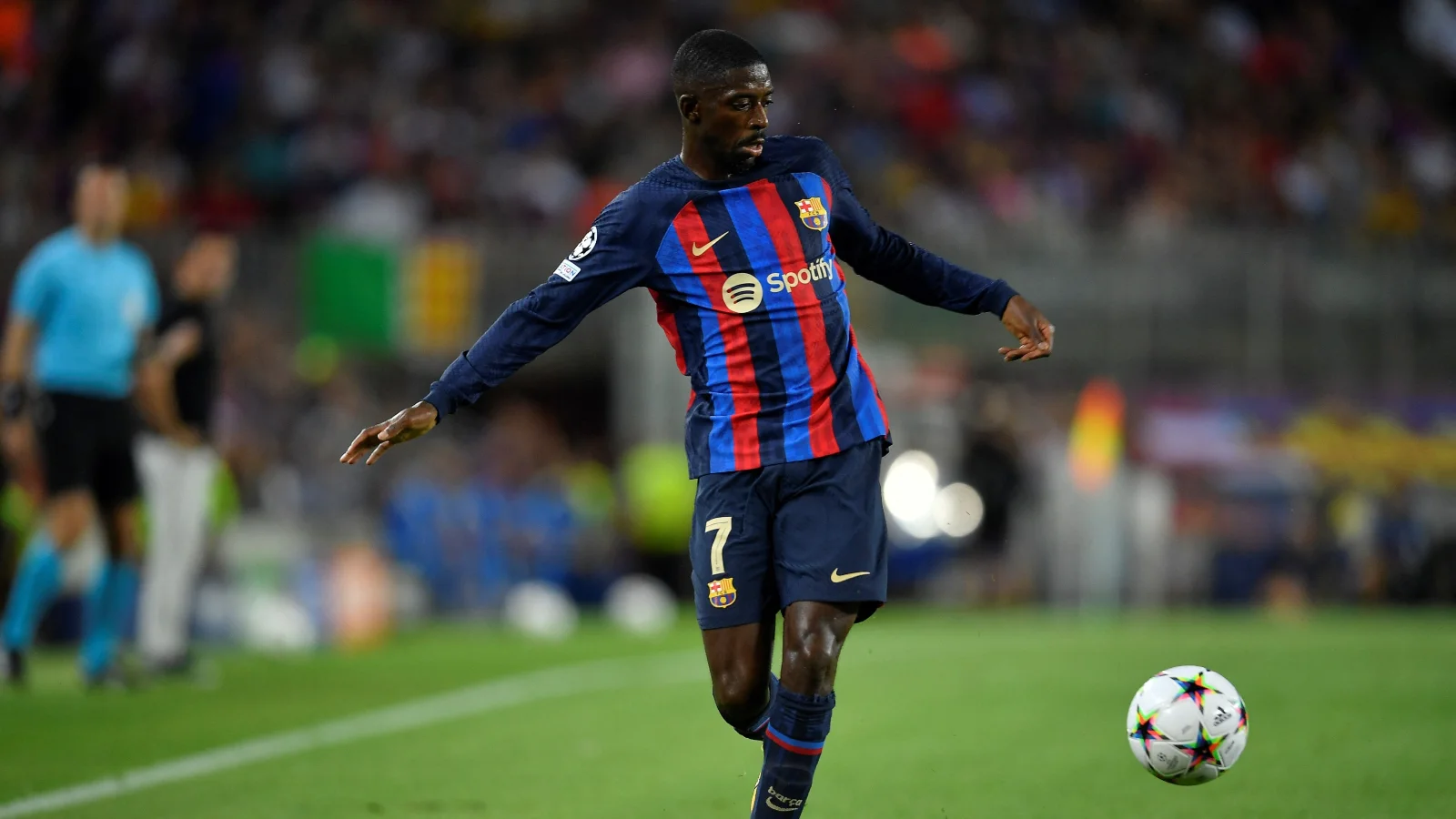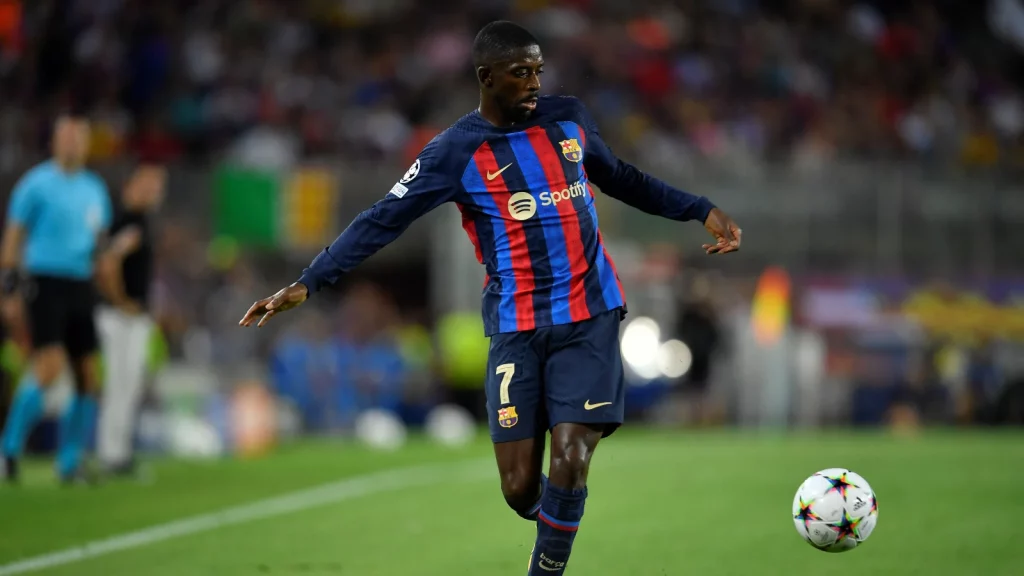 The 2018 World Cup winner with France, Dembele had been the epitome of controversies. However, since January 2022, Dembele has been unstoppable on the wings as he finished the season with 13 goals to his name. This season, Dembele has been involved in 11 goals in 15 games so far, including a hat-trick of assists. He is leading the assist charts in La Liga and is Europe's third-highest assist provider in 2022, behind Kevin De Bruyne and Lionel Messi.
The winger can be deployed on either flank and has brilliant technical ability combined with speed and agility. He lacks decision-making in the box, but excels at finding teammates with a cross. His dribbling as quick feints allows him to get past 1v1 situations.
Riyad Mahrez
Age: 31 years old
Nationality: Algerian
Club: Manchester City
Mahrez is known for being a key member of the Leicester City team which won the Premier League in 2016.  His time at King Power stadium earned him a move to Pep's Manchester City in the summer of 2018.  The Algerian hasn't been consistent but always delivers during key moments. At the Etihad, Mahrez has over 110 goal contributions in 204 games.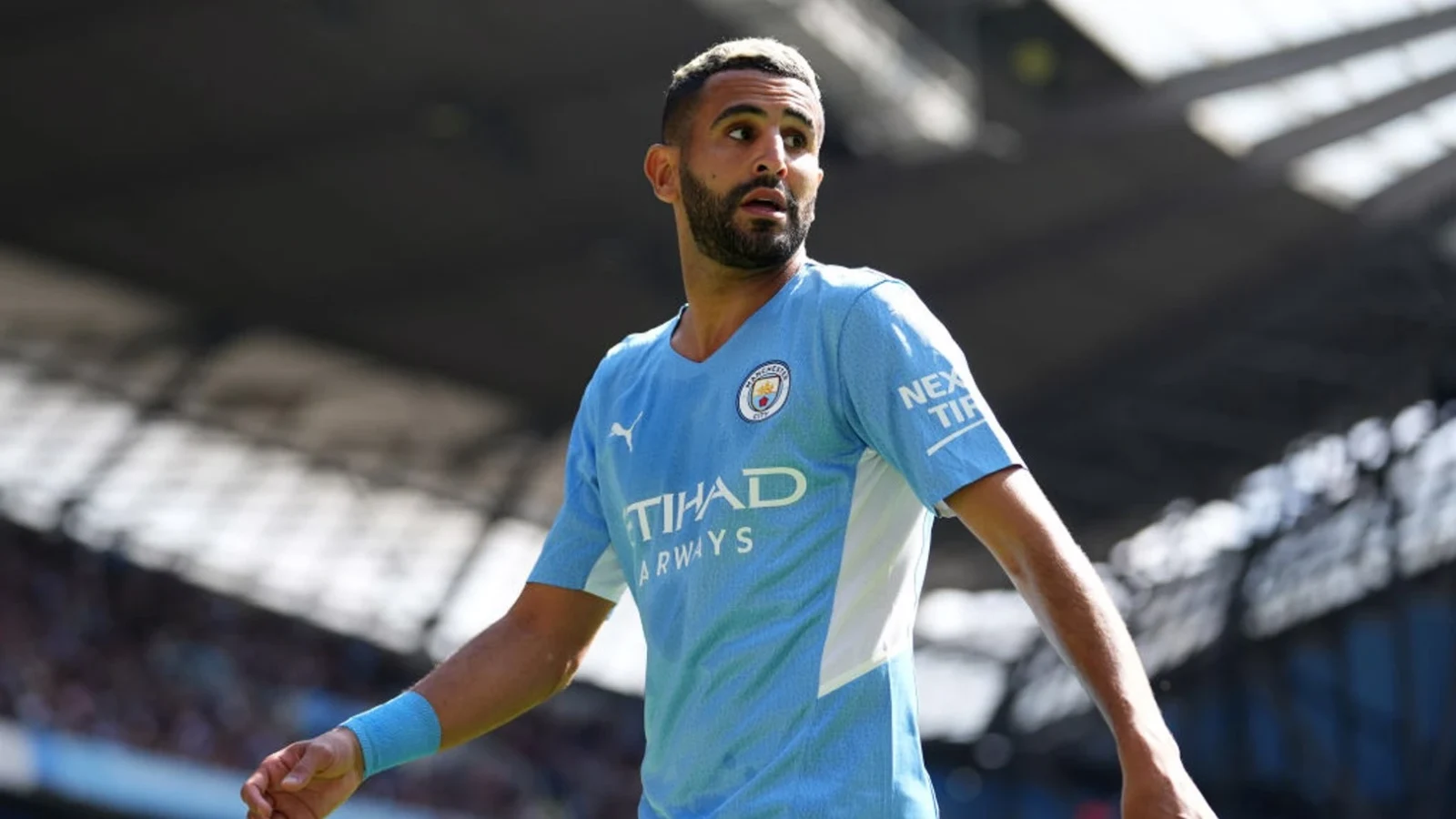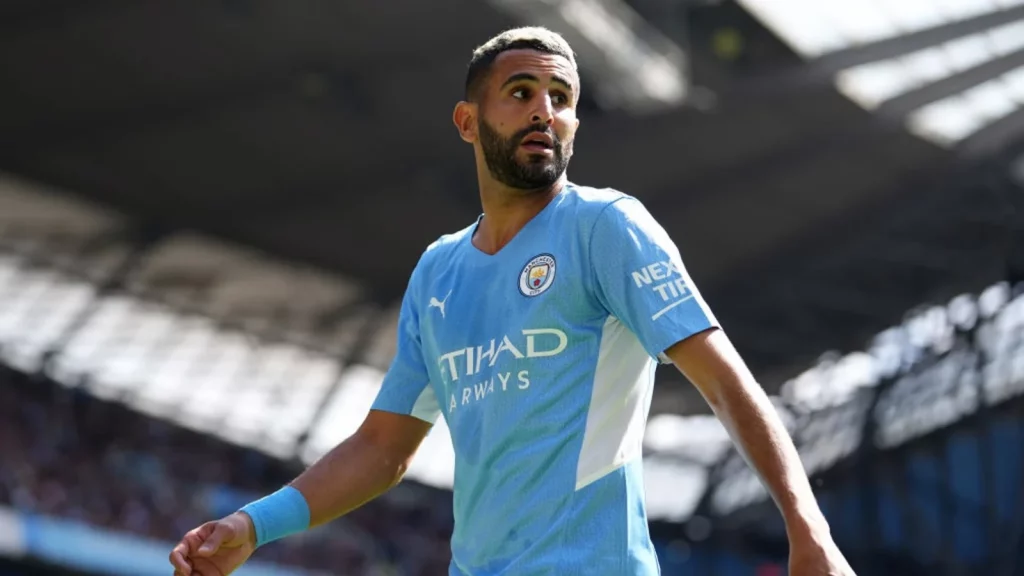 Mahrez is yet to make an impact this season but he was really at his best during the 2021-22 season. He scored 24 goals including 7 in the champions league while winning the Premier League title. Mahrez like most others on the list is a player who likes to play direct. More like an inside forward, Mahrez possesses astonishing ball control and balance. He is well capable of operating with the ball in tight spaces and amazes with his dribbles.
Also read: Top 5 Premier League Goals of All Time
Serge Gnabry
Age: 27 years old
Nationality: German
Club: Bayern Munich
Gnabry is an Arsenal reject who made his name in the Bundesliga. Gnabry joined Bayern in 2018 and since then has been the undisputed starter. In his 5 seasons at the club, he has scored 69 goals and provided 49 assists. Gnabry isn't the flashiest player, but he has always been consistent for the Bavarians and helped them win the 2019 Champions League and four Bundesliga titles.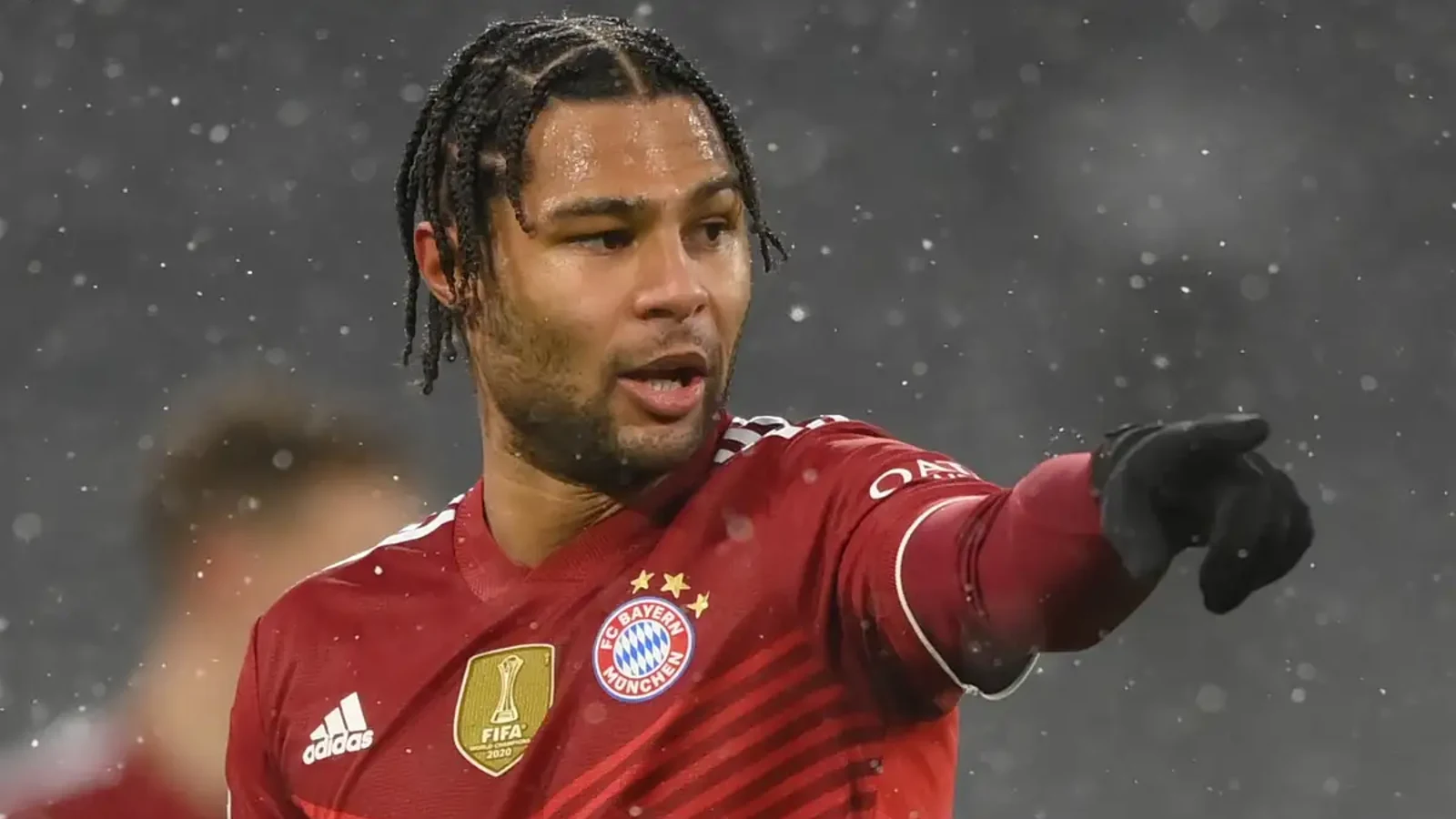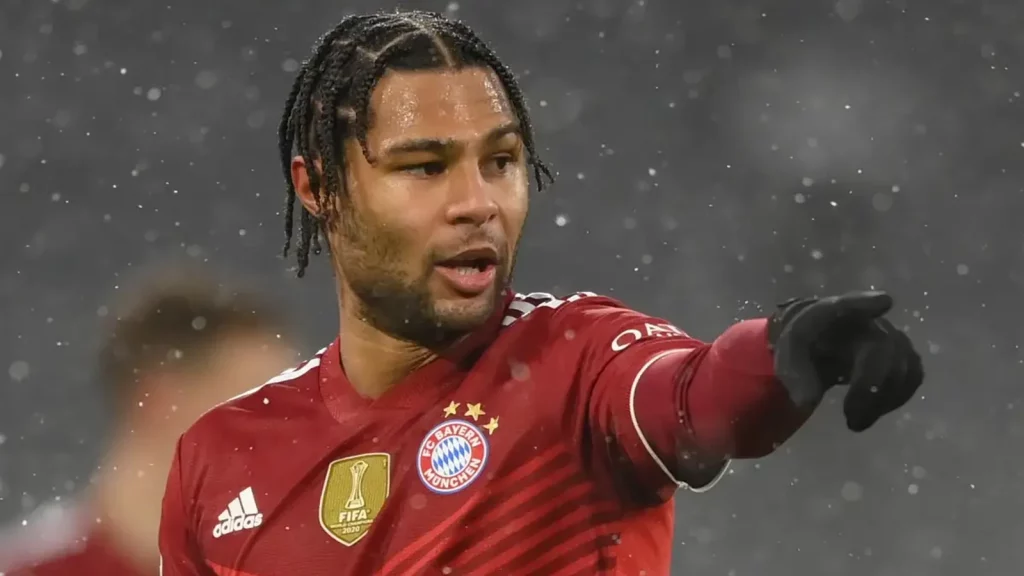 Gnabry this season has already registered 10 assists and scored five times this season. The German had also been prolific in the previous season with 26 goal contributions to his name. Gnabry is known to be a wide winger who loves to stretch defense lines. His two-footedness allows him to play on either wing while his pace allows him to make the most out of counter-attacks. Usually, the winger likes to cross into the box but is often seen making runs into the box himself to capitalize on goal-scoring opportunities.
Mohamed Salah
Age: 30 years old
Nationality: Egyptian
Club: Liverpool
Ever since Salah came to Anfield, he has delivered consistently each and every season. In his debut season, the Egyptian broke the record for most goals in a single Premier League season with 32. He has managed to win the Premier League Golden Boot 3 times. Its been under Klopp that Salah has been able to realize and fulfill his true potential.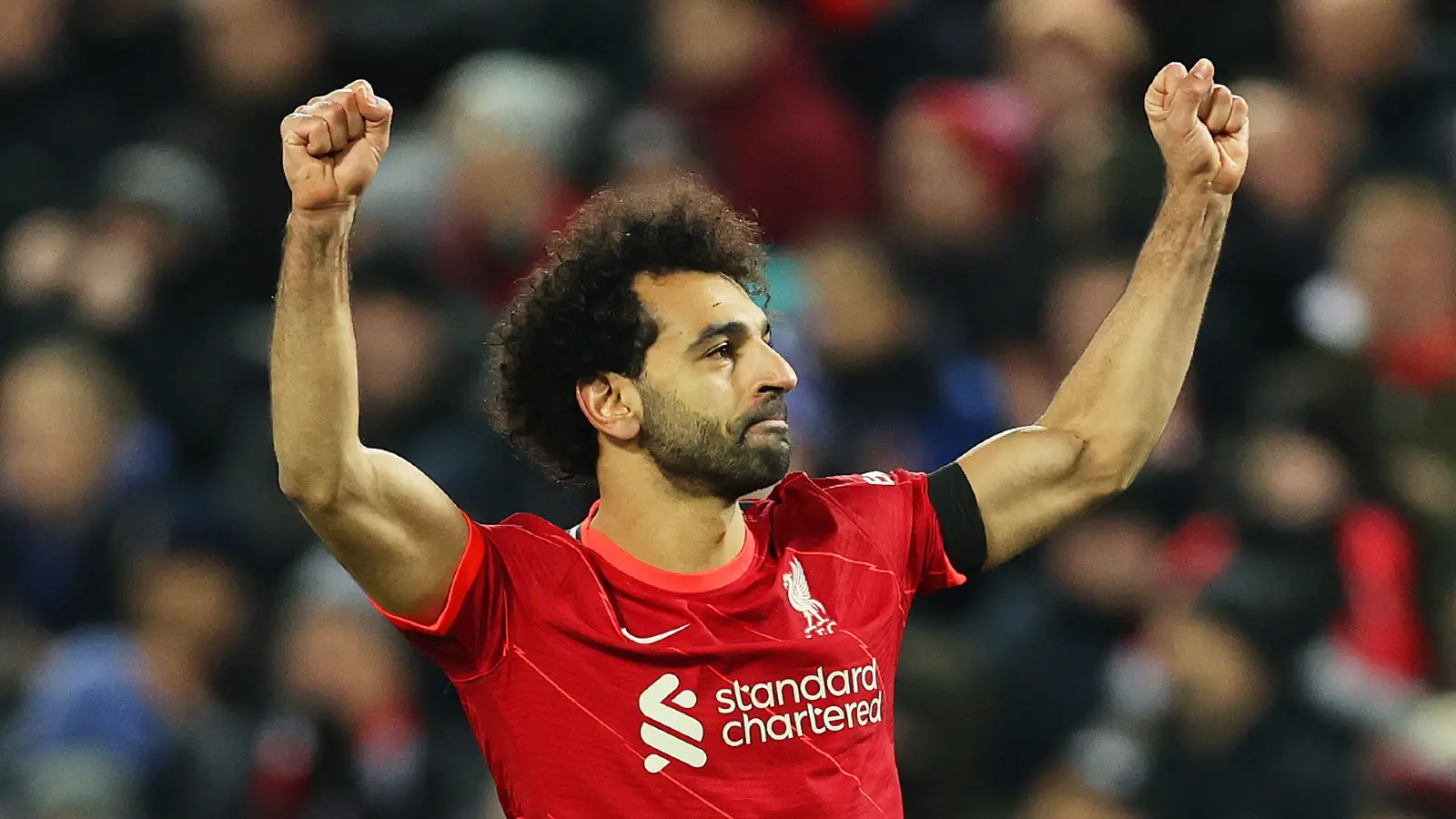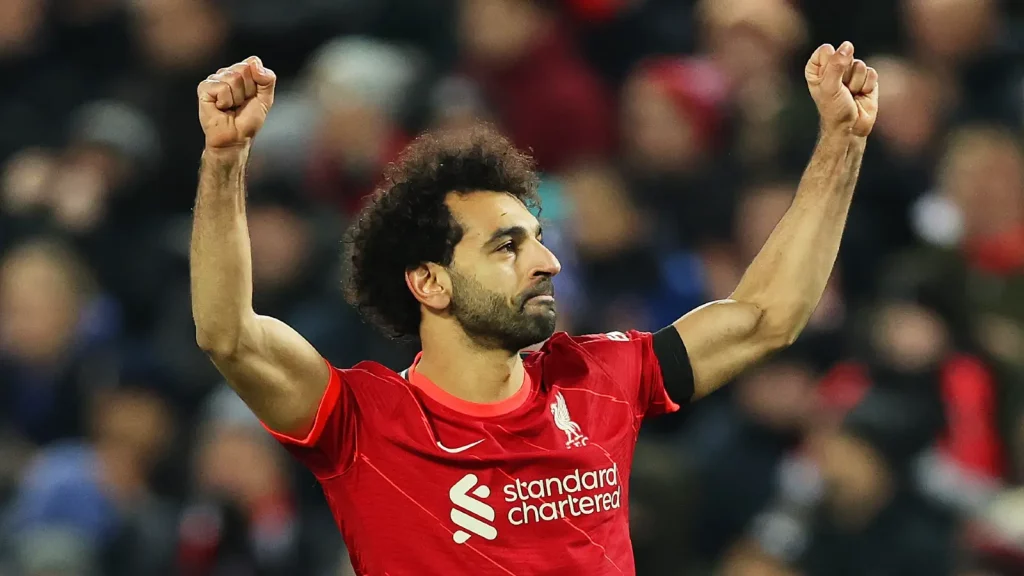 Salah is a modern winger who likes to play direct. Salah can often be seen making runs behind the fullbacks and even cutting inside to take a shot. Being just a rapid winger who was quite raw at decision-making and was not considered a team player. He can play as a lone striker in a 4-2-3-1 formation or as a winger in a 4-3-3.
He is a real threat in front of the goal which can be seen in his consistency over the years. In his Liverpool career so far, he has scored 166 goals and provided 68 assists. Last season, he had 47 goal contributions as he led Liverpool to win the Carabao Cup and the FA cup. Salah, unfortunately, lost the Champions League Final and even lost the AFCON finals. This season, Salah has continued the good form and already has 10 goals and 5 assists in 17 games so far.
Read more: 5 Players to win the most European Golden Boots
Lionel Messi
Age: 35 years old
Nationality: Argentine
Club: Paris Saint-Germain
Messi is without a doubt the best the sport has ever seen. Messi did have a slow start to his PSG career after a tragic exit from Barcelona. However, the Argentine is back to his best once again in 2022. Messi this year has his eyes set on the World Cup in Qatar which would cement Messi's place on top of the football hierarchy.
At PSG, Messi transformed as a player, from a goal-scoring freak to much of a playmaker. However, since the 2022-23 season began, Messi has been toying with any opposition he faces. He alongside his teammates Mbappe and Neymar shares the spoils as the trio is scoring goals for fun. In 2022 so far, Messi has accumulated a total of 50 goal contributions in 40 games for both club and country combined. In the meanwhile, just 3 months into the 2022-23 season, Messi has scored 11 goals and registered 13 assists. He is the first player in the top 5 leagues to do so.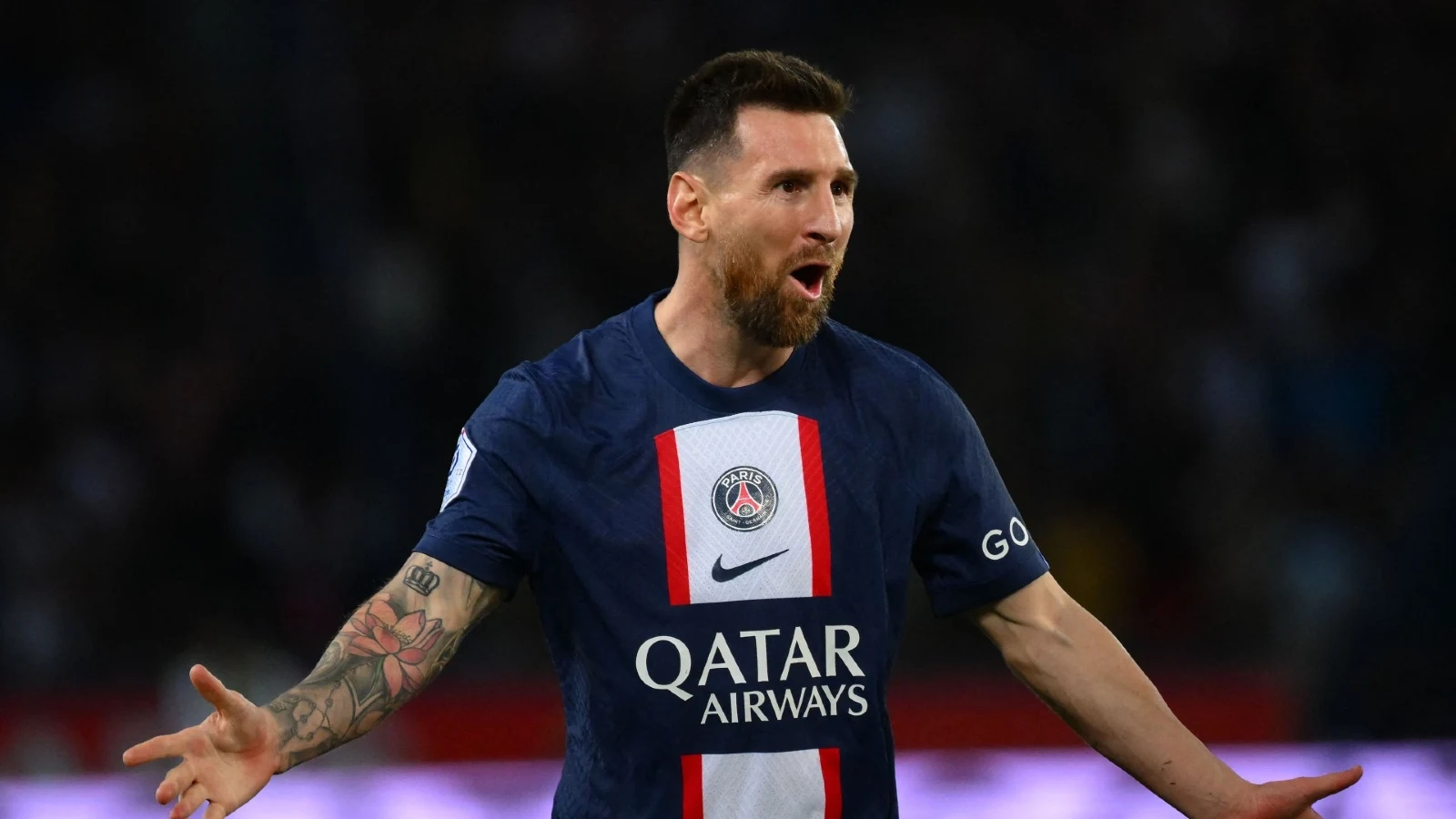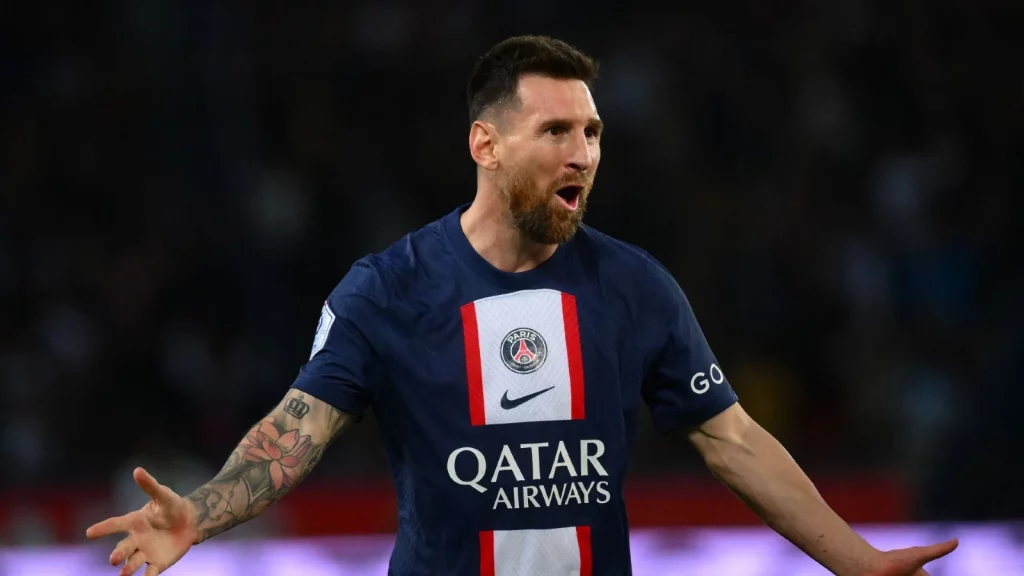 Unfortunately, considering a slow start to the campaign and failure to achieve anything major with PSG, Messi was left out of the 30-man shortlist for the Ballon d'Or. Nevertheless, as things stand, if the Argentine continues with this form, he will make another great case for the award next year.
Messi is a natural playmaker who can be deployed as a right winger, Centre Forward, Striker, and attacking midfielder. Messi loves to dribble past defenders, but often drops deep or drifts centrally in order to provide the creativity. The Argentine isn't the same player who used to run across the wings, but he still is well capable of doing things that no other player can. He is a phenomenon who excels at dribbling, finishing, and creating chances.