FC Barcelona's Stadium, Camp Nou has 'Mes Que Un Clube' imprinted on it. It literally means 'More than a club', an identity, a culture of Catalonia. La Masia serves as a home and a school for up-and-coming talents in world football.
La Masia was historically a farmhouse but now is a fully established sporting complex. It consists of administrative offices, medical set-up, and training grounds for both the first and second teams. La Masia was introduced by club legend Johan Cruyff in 1979. He believed in instilling the concept of Total Football into the grassroots system. He believed that nurturing talent from a young age and teaching them the style followed by the senior team would ensure a quick and comfortable switch to the main team.
Click here to know about all winners from 2022 Ballon d'Or Awards.
La Masia: Significance and Speciality
The philosophy instilled on each individual is simple and clear from the lowest-aged team up to the first team. It is the combination of Johan Cruyff's total football framework and one-touch play known as Tika-Tika which is still embedded into each player that represents the club today.
"We provide education here, football and otherwise. We have had kids train to be chefs while playing football, or in other cases, some kids have worked on receiving coaching certificates. Not everyone will become Messi, Xavi, or Iniesta. But they all love football and don't want to be parted from it. Maybe they will style a football team's hair, cook healthy and delicious food for a club team, or even come back to coach here someday, starting from the youth levels," said Luque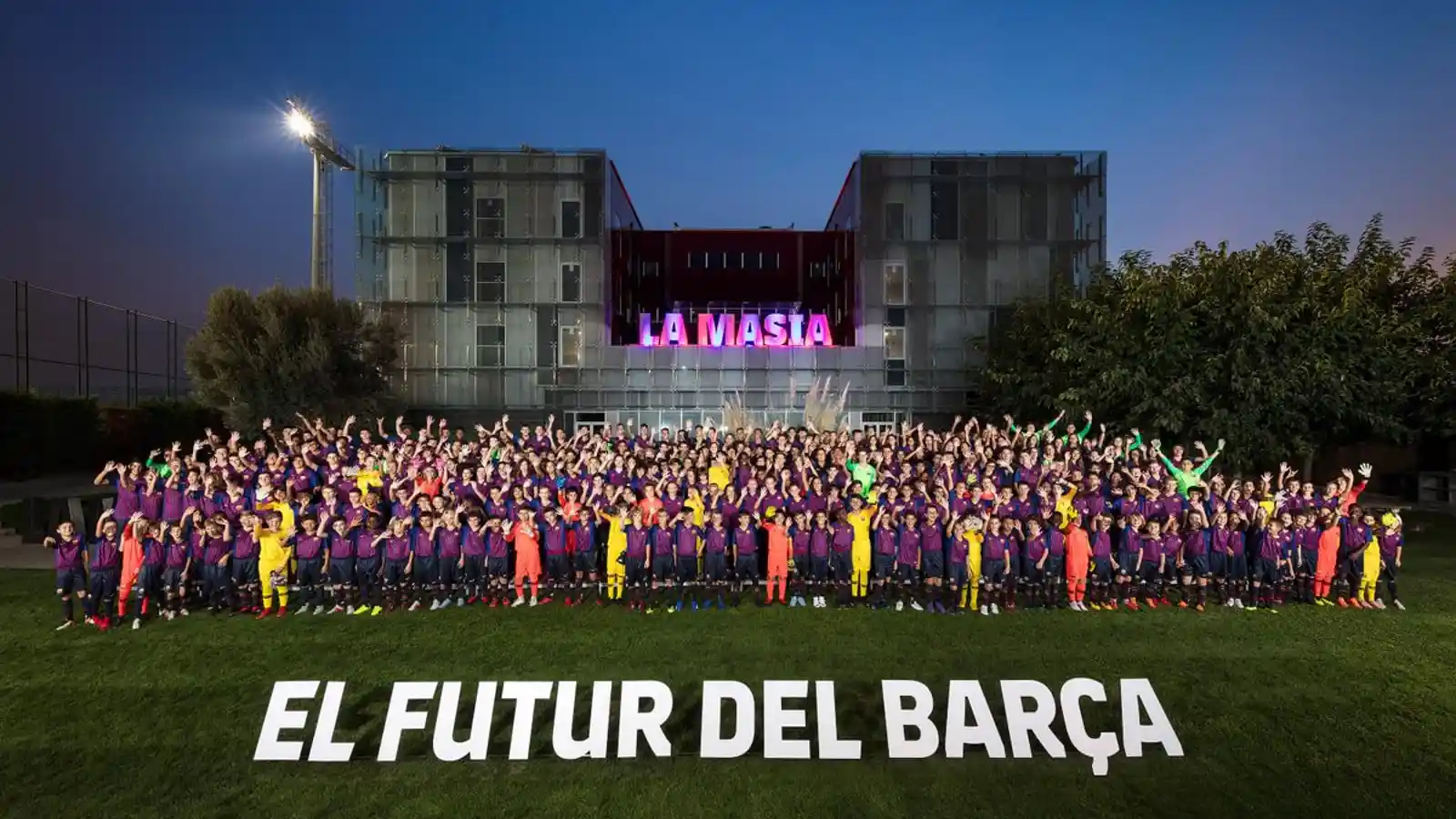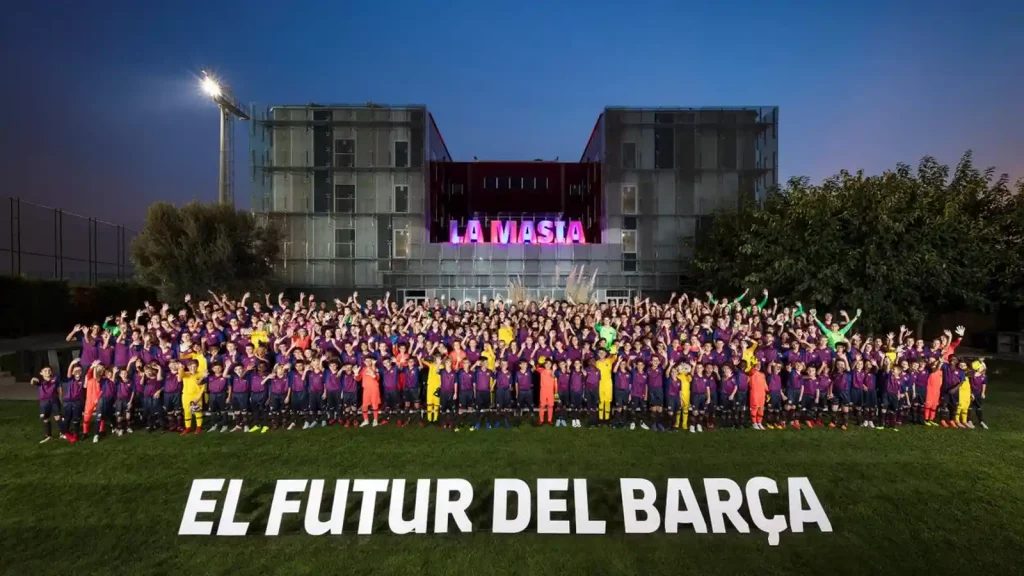 La Masia is not just a talent factory, but a complete schooling experience. The players are provided with housing, tailored nutrition, and medical care. All students are instilled with qualities such as discipline, respect, humility, and professionalism. Not are they trained for football, but also made to focus on their academics. Even if a kid does not go on to play for the senior team, he or she will still be capable of choosing alternate careers. All graduates are awarded certificates and degrees in specific subjects.
Notable Alumni
The significance of La Masia can be demonstrated through the number of modern-day greats that have once walked through its halls.
Though not every graduate goes on to leave a mark, many have moved to greener pastures in search of opportunities.
By far the best academy graduate, is the seven-time Ballon d'Or winner, Lionel Messi. He rose through the ranks and moved to the first team in 2004. Since then, the Argentine went on to break numerous records and even captained the side before leaving in 2021.
Apart from that, Xavi, Iniesta, and Carles Puyol have all captained the went on to become legends while Sergio Busquets, Gerard Pique, Jordi Alba, and Sergi Roberto are the current captains of the first team.
Even to this day, players like Ansu Fati, Pedri, and Gavi all La Masia graduates are a formidable part of the first team. Golden Boy award winner, Pedri, and Gavi have been recognized for their excellence at such a young age and have been awarded the Kopa Trophy in 2021 and 2022 respectively.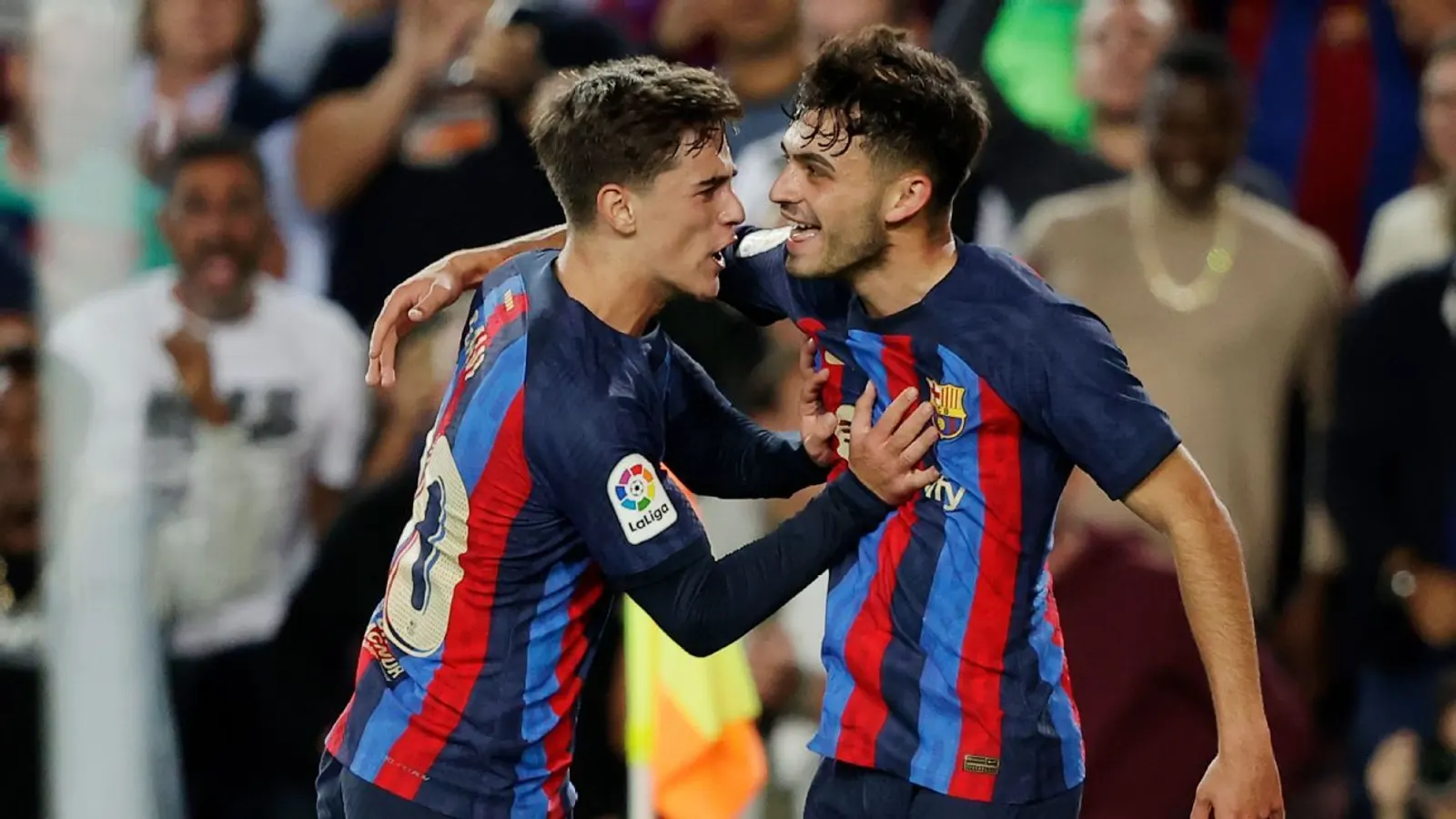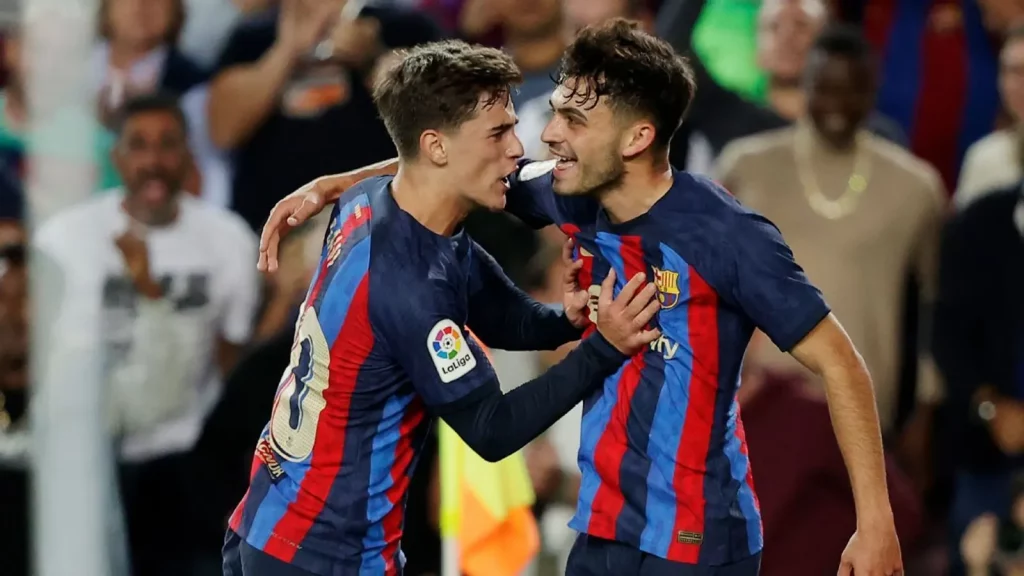 Read more: 5 Best Defenders in FIFA World Cup 2022
| | | | |
| --- | --- | --- | --- |
| Player | Appearances | Nationality | Position |
| Xavi | 767 | Spain | Midfielder |
| Andres Iniesta | 674 | Spain | Midfielder |
| Lionel Messi | 778 | Argentina | Forward |
| Carles Puyol | 593 | Spain | Defender |
| Victor Valdes | 535 | Spain | Goalkeeper |
| Guillermo Amor | 421 | Spain | Midfielder |
| Sergio Busquets | 691 | Spain | Midfielder |
| Gerard Pique | 600 | Spain | Defender |
| Sergi Barjuan | 382 | Spain | Defender |
| Pep Guardiola | 479 | Spain | Defender |
Some other players who did not spend much time with FC Barcelona, but went on to have great careers include Cesc Fabregas, Pedro, Pepe Reina, Bojan, Thiago, Bellerin, and Icardi.
Records
On November 25th, 2012, FC Barcelona created history when they fielded an entire playing eleven of all homegrown players from La Masia. It was against Levante when right-back Dani Alves was pulled out of the match due to injury and was replaced by Martin Montoya, who joined other ten to create an entire eleven of La Masia graduates.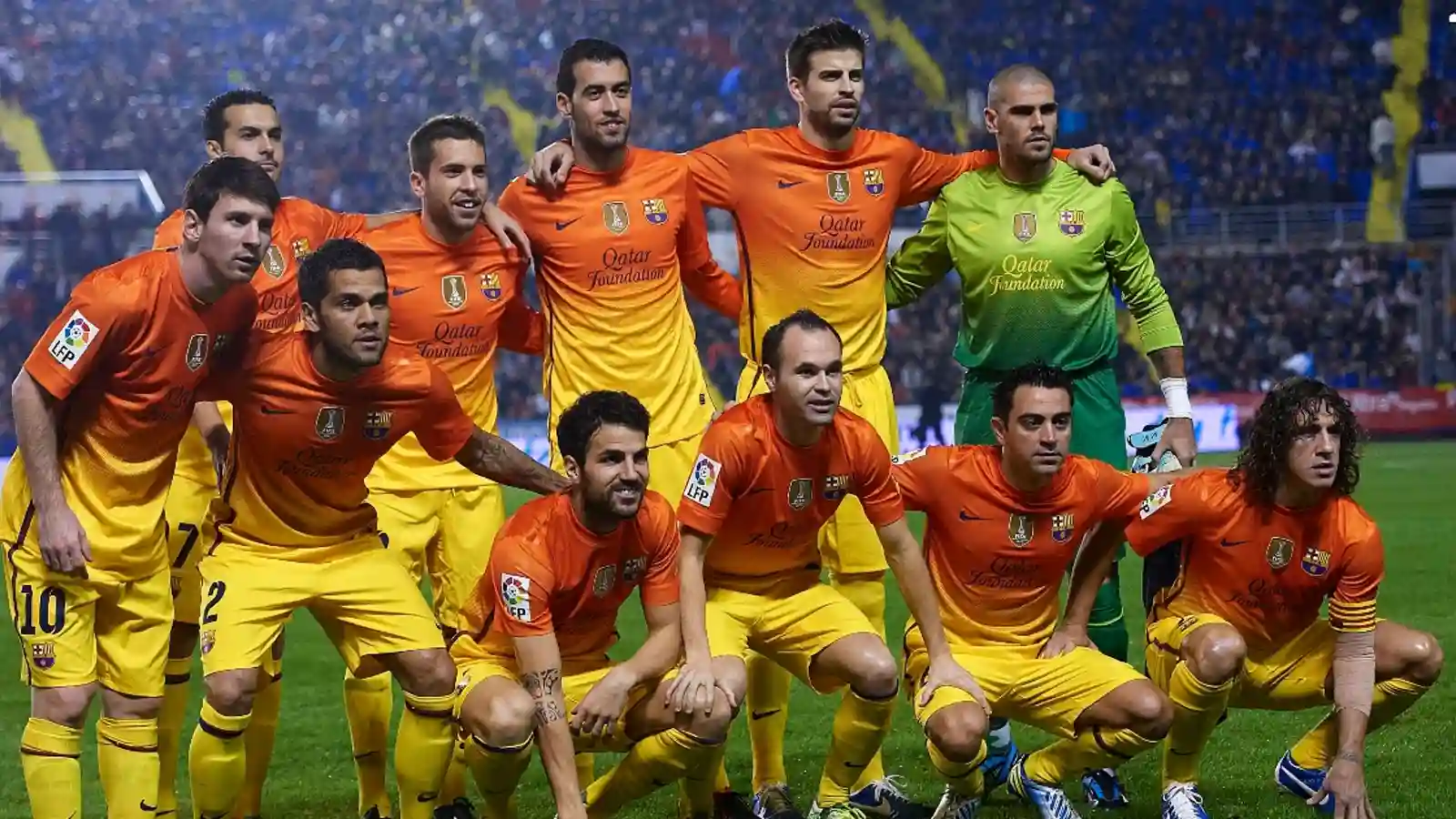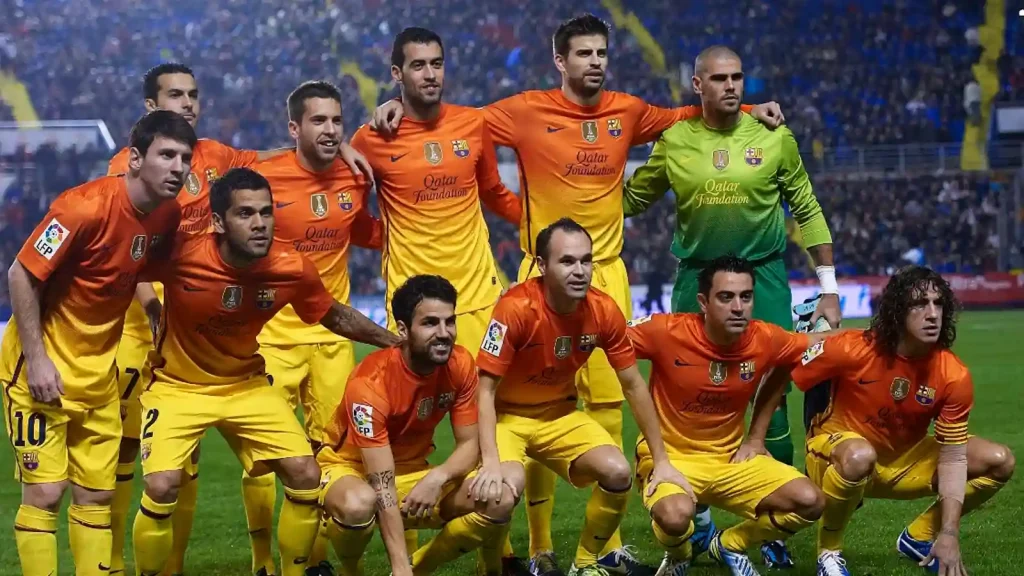 Also read: Indian Football Team Sponsors List
Another unique piece of history was created at the Ballon d'Or awards in 2010. Not only were all three finalists FC Barcelona players but also, they were all graduates of La Masia. Messi won the award as Xavi and Iniesta finished as runner-ups.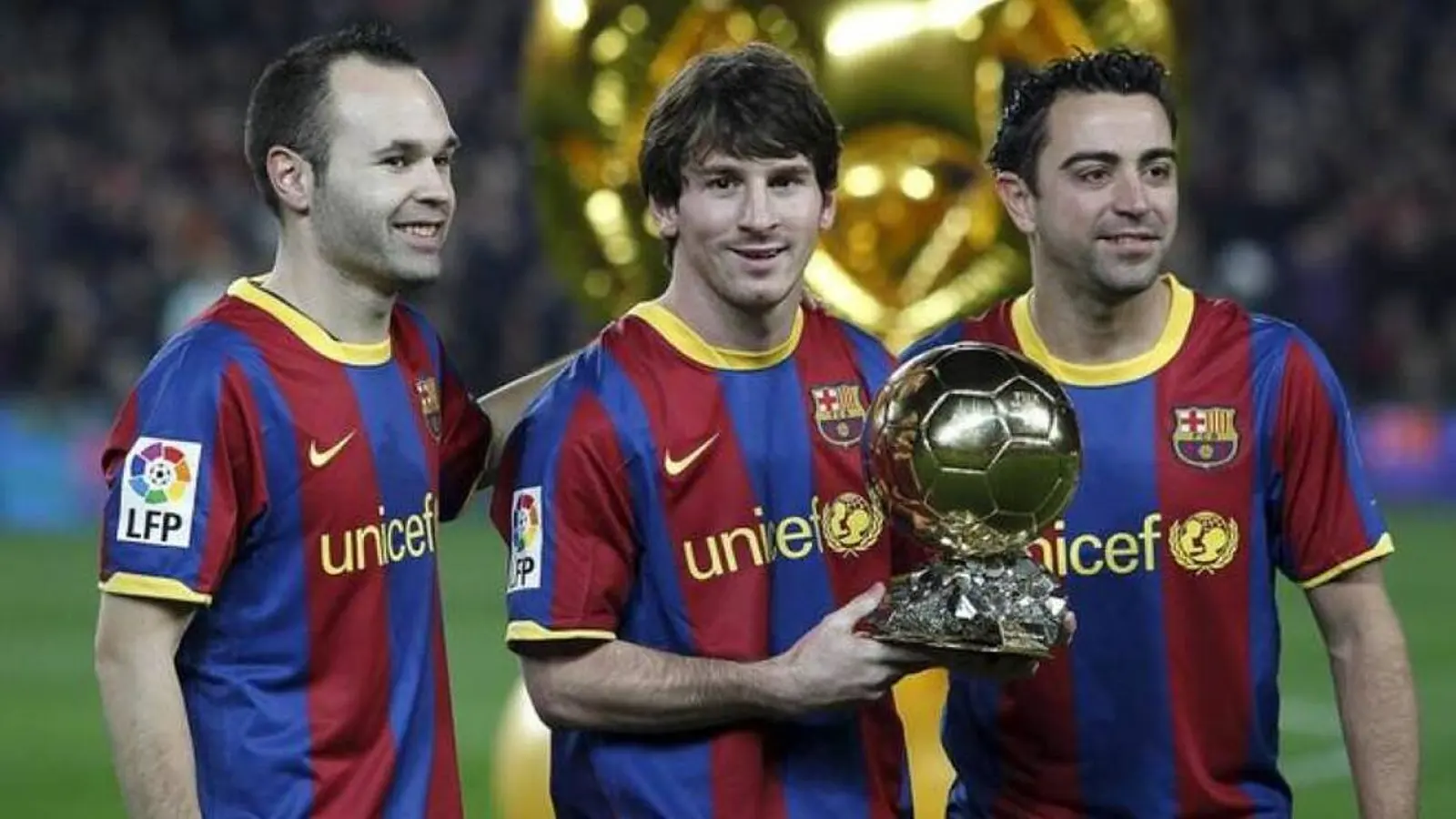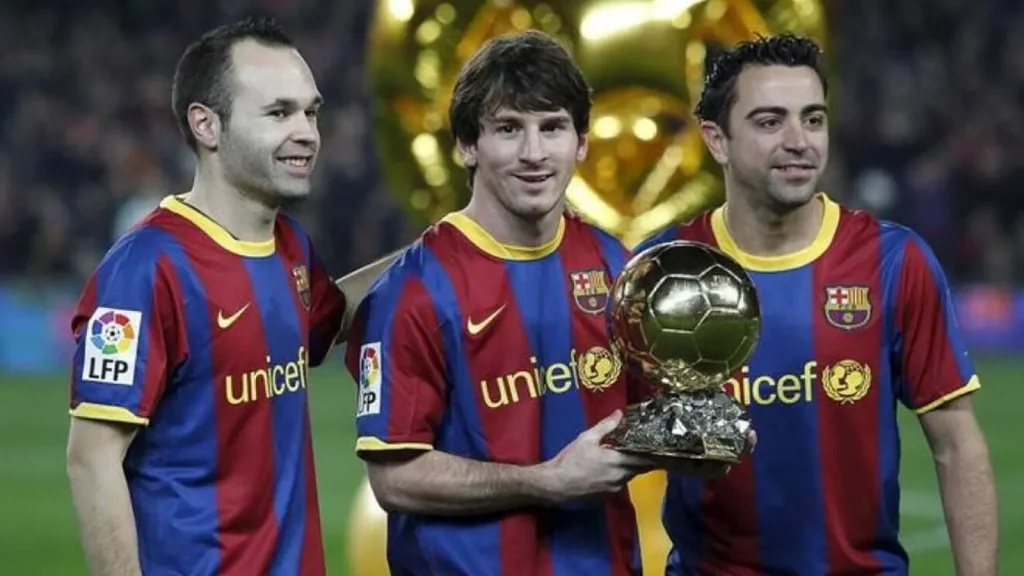 Moreover, the Spanish National team that won the 2010 World Cup had six players who once passed through the doors of La Masia.